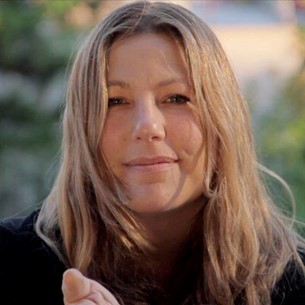 Shajen Joy Aziz
Radical self-acceptance is your key to inner peace.

Remember to love all of you. That includes your scars, your perceived imperfections, and the things you think will stop others from loving you. It is simply not true. Love yourself more and allow love to enter as well.

If you want to transform your life, shift the way you think and behave. Many great thinkers and teachers, like Napoleon Hill, Janet Bray Attwood, Jack Canfield, Barbara De|Angelis, Dalai Lama, Michael Beckwith, have taught us to shift our thinking to the positive, yet we still spend a lot of time focusing our minds and hearts on what's not right with us and those around us. When we do this, it creates limits for ourselves and others. It is time to shift limiting beliefs and focus on what is right and wonderful with yourself and those around you. Take a moment right now and authentically connect your thinking and feeling and ask What is right and wonderful about me? Now write it down; this is just the beginning of what is right and wonderful about you.

When you choose to awaken to all the good in you and around you – more good appears. So please close your eyes, take a deep breath, focus on gratitude when any negative thoughts and feelings arise, notice and wipe them off, replacing them with good ideas and feelings about yourself, others, and the situation.

Your thoughts are energy. Every time you think something, you are creating energy around it. Therefore, it is essential to know that the law of attraction works because of what you think and feel—more on this next month.

Stepping into your positive nature is a key to personal power. When you choose your highest authentic self, you inspire those around you to do the same.

Life isn't tomorrow or yesterday. It is here now. Create the life you want by living it. Do at least one thing today which brings your dreams closer to reality. Make the phone call, write the blog, paint your inspiration, etc. Activation generates
Positive Feelings and creates more energy to take the following steps. Staying in the moment is part of this work. When you are in your "flow zone," you live more joyfully. Being in this flow is a way to notice what is right about you and where you find your peace.

Society has conditioned us to only look at the surface of ourselves. This practice will help you to dive deeper into your true nature and authentic ways of being. What is your energetic impact?
Who Am I Collage - Who am I?

Open to your inner wisdom and source. I have been using this practice with my clients, friends, and family for over two decades. It is a powerful tool used by many and it has many different names. However, it is a simple process to access your internal voice and knowing through visual aids. This process is best described by "What you focus on expands." By choosing what attracts you, you are also powerfully choosing what you do not want.

This Personal Practice will take approximately 60 minutes. This practice is a fun one to do with friends and family. You will need to collect old photos, magazines, and new ones of your favorite topics, people, and interests. You can use small items as well like shells, beads, famous symbols, etc. If you want to get creative, your local art and craft store should have lots of fun options for you.

This practice is one of my favorites, and I have been using it with my students, both young and old. I especially enjoy doing it during transition or when I am aware that I am going through a significant evolutionary phase.

1. Begin by asking yourself the following question. Who am I?

2. Allow all positive thoughts to enter and if negative ones appear, acknowledge them and let them go.

3. Again, ask yourself the same question. Who am I? Who do I want to be?

4. Now ask yourself, What Gifts are seeking to emerge and express themselves through me?What do I want to do?
Who do I want to be?
And How do I want to Help?

5. Write down all the ideas, feelings, pictures, tunes, etc.

6. Begin to look through your magazines and photos. In any shape you desire, cut out the topics, people, and interests that light you up and inspire you. For example, I like to use words a lot when I am making a collage.

7. After you have collected enough visuals, symbols, and words, BEGIN.

8. HAVE FUN

9. When you are complete, notice what you made. Look at your choices; become aware of how those choices make you feel. Examine the ones that make you feel excited and possibly a little nervous (in a good way).

10. In your Journal, note any feelings and "aha" moments. Notice what Gifts inside you are trying to emerge and write them down.

Shajen Joy Aziz
Award-Winning International Best-selling Author, Educator, Counselor
Discover Yourself ~ It's Why I'm Here
https://www.discoverthegift.com
https://www.alivingcurriculum.com
https://https://www.linkedin.com/in/shajen-cheyenne-joy-aziz-m-ed-m-a-35053715/
https://www.facebook.com/shajenjoyaziz
https://www.instagram.com/shajenjoy
https://www.twitter.com/shajenjoyaziz

Discover The Gift - It's Why We're Here
Published in 28 countries and 16 languages
Author and Co-creator
Director of Education and Training
The Book, The Movie, The Life-Coaching Certification Program
Click this link and
https://www.youtube.com/watch?v=Y4ymzLtzqno
WATCH THE MOVE ->
https://https://www.gaia.com/video/discover-gift
AMAZON:
https://www.amazon.com/Discover-Gift-Shajen-Joy-Aziz
http://amzn.to/1qCX2Qa