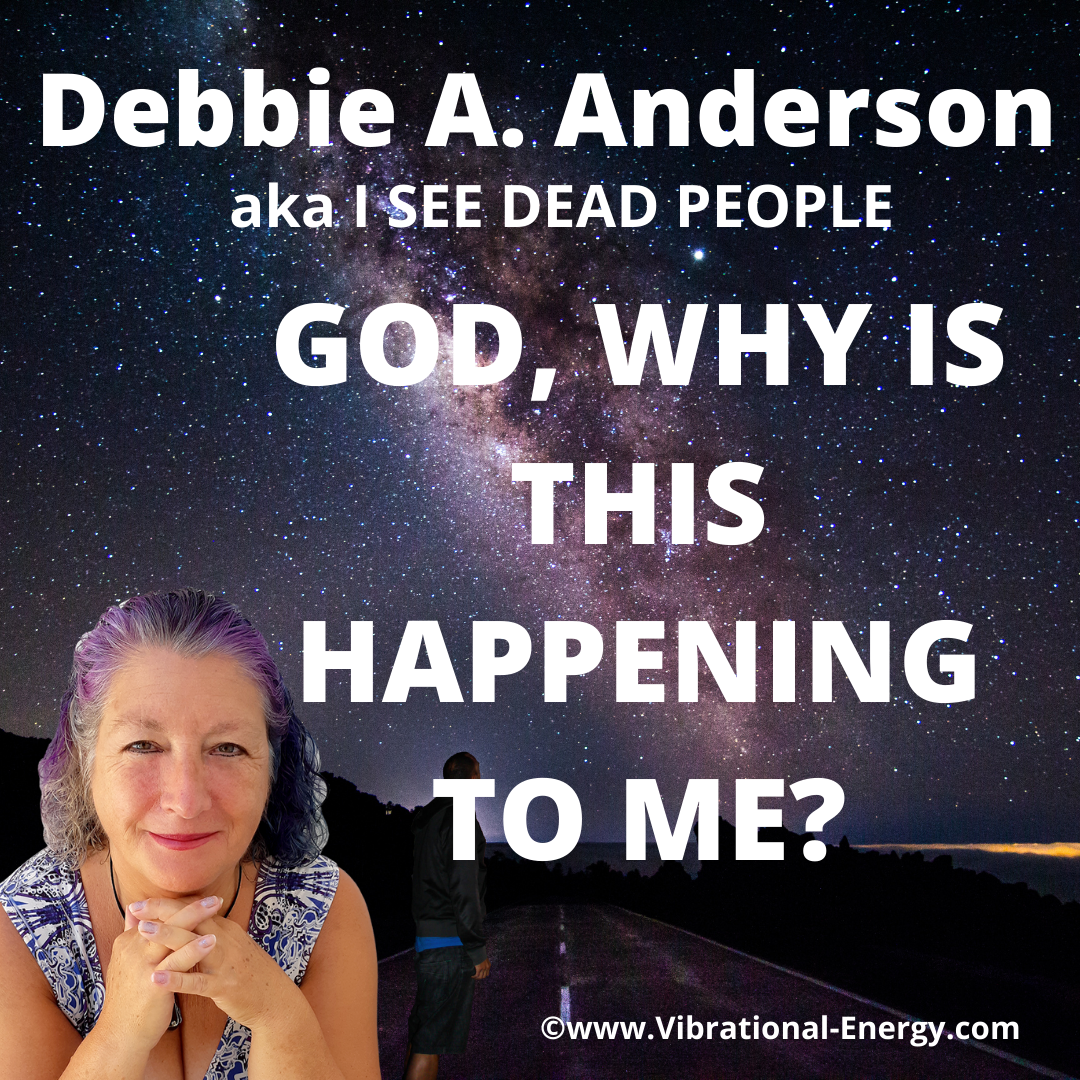 At the moment there are many people asking the questions like "God, why is this happening to me?" or "what did I do to deserve this?" So, let me address what I understand to be transpiring... to you, to me... to everyone!

Frankly I love it when spirit sends me opportunities to participate in with life – and they do, every single moment of every single day. We just have to be open and present in every situation that occurs in our Soul Contract.

A Soul Contract is an agreement our soul makes with each of us before we are born. We write the story of our life, the one we are going to live. Within that agreement we consent, in fact we give permission for our vibrational soul to intentionally LIVE that life when we reincarnate. And yes, it involves other souls, maybe in major but also in minor roles who will participate within our life too.

Let me unravel this further, because for some reading this article, it may seem "far fetched" or way out there, which to all intense and purpose I agree, but when we begin to encounter what takes place in this life, and when it emerges, then why it occurs maybe understand a little more.

When we are in spirit, we pursue learning in our energy form. When we are born, we experience learning in our human body, as determined in our Soul Contract. Every soul before incarnating in our new format (body) we sit down and negotiate how we can work together to get the BEST awareness in an earthly way. And by that I mean what emotions we will encounter, the when, where and how. The complete record of who and what will influence us, what we will do, where we go, who we meet and so on.

Basically, EVERYTHING we do, see, hear and BE we will have written into it. YES, we do have FREE WILL, and in some cases we will divert or manoeuvre around something that our human self doesn't want to "go through". Usually it is associated with something uncomfortable or unpleasant, I will share with you right now, at some point in your life you will have to "visit" what you have avoided to complete your "agreed" spiritual journey.

So, when we think something is a chance encounter/happening they are actually divinely placed there for a multitude of reasons – Yes, the good, the bad and sometimes the ugly. This is where and when we grow our soul essence because we begin to acknowledge, and yes, accept that when divine intervention happens, it was created by us, for US. It was never an outside influence – even though on many occasions in my life, I have questioned with the ultimate statement "Why on earth would I have chosen this to happen?" Note my wording, "Why on EARTH..." Why? Because Earth is our playground, it is the place where we can acknowledge emotions on all levels. And the more we utilize all the tools and equipment, so to speak, in that arena, the more we grow and expand our spiritual consciousness.

Every single moment we are alive we breathe life into our energy. Remember, every vibration we sense/feel is of our creation. This is where blame, guilt and judgement can either be our guiding light helping us to move forward, or unexpectedly, keeping us in a holding pattern. For me personally when in stasis, my equilibrium is motionless so I go within, whether in meditation, prayer or with fists clenched punching upwards to spirit. Yes, I have been there, done that and experienced my own self created scars.

The "magic bullet", if you can call it that, is moving inward. It's a matter of being in silence and listening to your heart in trust and belief. This "miracle" as I call it is powerful, and from many experiences in my life, it is sometimes not instantaneous, it can take time, so be patient.

Having faith is what has brought me thus far, and will continue to be my inner comfort and solace. When we begin to fully understand what we are going through, at any given time, we invite in the vibration of light and we feel and become lighter and at peace with our soul being because we are shifting back into what we agreed upon in our Soul Contract. Stepping back into the "promise" that we signed up for to happen in our lifetime is both a bitter and sweet happening. Like any contract it needs to be fulfilled, completed. So instead of fighting it, getting caught up in the human criticism we revel in so much (smile), remember without it, we wouldn't be able to fulfil our destiny this lifetime. This is the life you chose this time, so be in pure heart centred commitment to your vibrational self.

Vibrational Blessings Debbie A. Anderson
Bio: I SEE DEAD PEOPLE. Yes, that is how Debbie A. Anderson introduces herself. From a young age she had the ability to connect & see spirit. For over 35 years she has united people with loved ones who have crossed over to say "Hi", get closure or maybe find that missing will. She raises the vibration & shares the positive using the oracle & affirmation decks she has published, teaching others how to shift their energy to tap into the "self" in a focused & balanced way. Sign up for her newsletter & receive I AM Mantra meditation FREE.
https://www.Vibrational-Energy.com