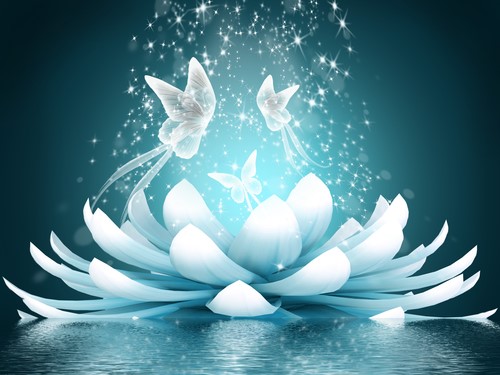 You Have Never Had Enough of Love

You have never had enough of love
Such as for your Mother & Motherland
For Qi Hong, for Yiming
For Liao Hengxiang, as well
As for the pepper, acorn tofu & carpcakes
From your native village in Jinzhou
For music, light or classic, for songs
Sung by humans and birds alike
For poetry by Su dongpo, by Guo Xiaochuan
By John Keats, by Lorna Crozier
For the hills at Zhangjiajie, the water
In Lake Louise, the trees & flowers anywhere
For whatever is truth or beauty, just as you have fallen
Passionately in love (again) with someone
After 42 years of separation, in
Deed, you never run short of love
For a human being as for nature
Be she a standing for herself
Or for the whole human race

Frog, Yangsheng and Weixin/WeChat

I was video-chatting with my mom
On my iPad when I heard a loud call

From a handsome frog. Not to disturb
My night owl son still busy dreaming

Against noon light, I locked myself out
In the balcony. Remember to eat an egg

A banana, an apple, some black fungus every day
Small fish better than meat. Shrimps help more

Like those a frog could catch on a summer night
But my mother neither saw nor heard any frog

Which I imagined jumping around in a rice paddy
On the other side of the world. It was the song

Of nostalgia squatting high at the threshold of
My throat, ready to call like an unseen frog

Never Too Old: For Liu Yu

Hi, Mom, how are you doing this couple of days?

Last night, I told my younger son how you used to be
The best student in your village school, how you won
A scholarship to attend junior high school, but failed
To go because you did not have the one dollar enough
To eat for a whole month. He really felt sorry for you
And fortunate for himself. Yes, because of your very
Dreams about school, you have a son with a PhD
In Canada, a grandson with a PhD from NYU…
Remember? It is you who taught your ageing son
To use an iPad to buy and sell high-tech stocks
The other day, and I found it really amazing, not about
My own reluctance to learn anything new, but about
Your readiness to experiment with your mind and
Fingers, both of which are now almost 80 years old

Frog Calls

The frog has stopped calling
In the early light, but I
Still feel the sound waves
Surging towards my mind's shore
Though different from the frogs
My mother used to listen to when
I must have heard deep
Inside her teenager womb
As she walked at dusk from her first job
In town back to her native village

Their calls separate us into two worlds
And my nostalgia is her nostalgia
Echoing from generation to another
As loud as the song of the heart
From the long lost rice fields

Farewell Talk: For Liu Yu and Yuan Hongqi

Well… Old Liu, I have said all
That I have …to say, just as I've done
All that I can …do

Sure, Old Man, so you can die
A happy death now, and I will
Follow to accompany you shortly

What a comfort! We have two …filial sons
To …outlive us, and three great grandsons
To carry our …bloodline on

Indeed, they bring true honor to the family
Name: one is a pioneering engineer
In Silicon Valley, another is doing his PhD
In New York, and the youngest has published
A poetry book in Vancouver though still a teenager

But both of us …grew up in poor Chinese villages
You …barely finished your elementary school
While I had only two …years of education

Really, this contrast alone makes us all happy
And proud enough, just as our elder son called
To stress this from Canada yesterday evening

Well, fare…well, I am going first; once… I find the
Way to the Pureland, I will …return to take you…

But don't be in such a hurry yet, Old Man
For I wish to take care of our two ageing sons
For a few more years. Hey, nihao Nurse

Tribute to Yuan Hongqi and Liu Yu

In this entire world, I am now
The only one who truly knows
You are still alive. You see

As part of you, I have grown
Talented enough to represent your
Most memorable pasts without
Having to carving them on a
High-standing marble tombstone

Also, I have become rich enough
To keep all your genetic records
In the safest safe within my plain
Mind instead of a fancy cyberstation

More important, I have turned strong
Enough to uphold your spirit firmly
In my body and carry it forward
Until it blooms among my off-spring

Yes, in this little poem, I, for one, know
You are still as much alive as these words


Spring Festival Message: for Liu Yu

Rather than composing poetry
To commemorate you after you are gone
I am now writing, dear Mom
To pay my highest tribute to you
As one of the hardest-fated on earth

Yes, among the many death experiences you've had
The most significant one for me (and my sons)
Was your sickness you suffered at two, which was so
Severe that your poor and ignorant foster mother
Could do nothing but put you on a flat basket
And return your living corpse to your bio-creator

But for your step father, who used his shamanic skills
To contain the evil spirit and drive it to an unknown
Corner, you would have died like a doomed sapling
(That's why your name is changed to 'Refound')

So, stay well, Mom, and remain hardy for us!


Changming Yuan grew up in an isolated village, started to learn the English alphabet in Shanghai at age nineteen, and published monographs on translation before leaving China. With a Canadian PhD in English, Yuan currently edits Poetry Pacific with Allen Yuan in Vancouver. Credits include eleven Pushcart nominations, eleven chapbooks (most recently LIMERENCE) as well as appearances in the Best of Best Canadian Poetry & BestNewPoemsOnline, among 1879 other literary outlets across 46 countries. In March 2021, Yuan served on the jury for Canada's 44th National Magazine Awards (poetry category).