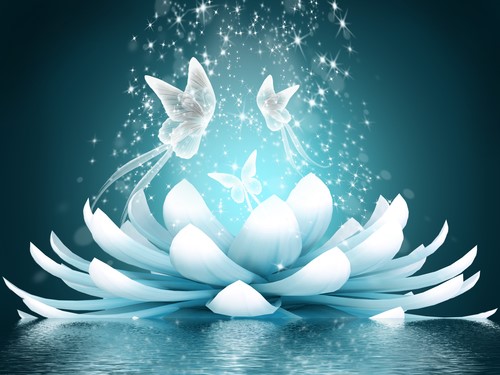 If the Name Is Not Right
Says Confucius, the speech
Will carry no might, or something
To this effect, but I do not care
Nor will I put up any fight
If you call me chink, chinaman
Oriental, ching chong, dog-eater
Bruce Lee, Jackie Chan
Jeremy Lin, Yao Ming, Ling Ling
Even Jap or Gook while pulling
Your eyes back. Whatever name
You call me, my words do not
Go right, since English is never
My mother tongue, after all


Naming Game

Call me Chinaman; call me Kung Flu
Call me Chinese Virus; Call me the
Spy; Call me model minority; Call me
Yellow Peril; Call me Disease Vector;
Call me Ching Chong, Chinee, Chink
Chinky, Chonky, or whatever else you
Like or whatever else you love to invent

If only you would forever remain superior
Continuing to dominate the planet, main-
T(r)aining your order; If only all your true
Troubles would vanish before God wakes
Up in his heaven!
After all, it must take
A name to make me as visible or invisible
As you wish me to be, while me remains
I with all these & countless other names


The Worshipping of Names/Nouns

No, no, it's not nominalism of any kind
In the English sense of the word, but
A long-held tradition of worshipping
Nouns ever since Confucius said if the name
Is not proper, the speech will not go right

Yes, humanity, justice, etiquette, wisdom
Faith, then loyalty, filial piety, chastity
Righteousness …like a barbaric atheist
We believe in each and every one of such
Holy nouns, though we seldom practice them
As they uphold democracy, freedom, equality
Independence, fraternity, and human rights

However, this does not mean we all
Worship nouns only for nouns' sake


Name Changing

Confucius once said
If the name is not right
Language will carry no might
So my father created my name
By rearranging the sun and moon
Vertically and horizontally
To equip it with all
The forces of yin and yang
Dispersed in the universe

Since I became subject
To a totally different grammar
All people have complained
Or made fun of my name
So harsh and awkward
They conspire to seduce me
To adopt a familiar one
Like Michael in the powerful speech

But to retain the subtle balances
In the wild wild world I wander
To hold my father's sunbeam
With my mother's moonlight
I fiercely refuse to change it
Even though I often feel lost
When the sounds I hear
Do not sound like my name at all



How My Name Is Written in Chinese:
Prosperous Tomorrow Programmed

00000000000000
0 0
01111111111111
0 0
00000000000000

111111111111111111111111111
1 1
100000000000000000000000001
1 1
111111111111111111111111111
1 1


0000000000000
0 0
111111111111 0 0
1 1 0 0
1 1 0 0
1 1 0111111111110
100000000001 0 0
1 1 0 0
1 1 0 0
1 1 0 0
111111111111 0000000000000
0 0
0 0
0 0
0 0



Tender Is Your Name: for Helen Qi Hong

1/
I call, I chew, and I cherish your name
Each time my heart pumps blood with it
Throughout my body. This is the melody
Of the symphony of my daily activities
As my love runs bubbling along my inner
Stream
But with my lips closed tight
Not a single sound could be heard. Each
Day, I call out your name a hundred times
Though no other humans can hear me, as all its
Echoes are absorbed into my own heart

2/
With all the different names
I give you, I have built a long dam, in
Our shared mother tongue as in my chosen
Language, from the most literary in
Song ci to the most vulgar from my home village
Each serving as a spillway or sluice gate
To discharge my love overflowing
In the deep valley of my heart



KATE: The Origin of a Given Name
: for Kate Emily Yuan
K: an other basket
you hold anything having a shape
but sand or water

A: A true apocrypha as the first born to the Semitic family
A was originally a picture of an alef or ox, the
Agricultural energy that was rotated twice until
Alpha loomed up in the Greek psychoscape even before
Adam became the chosen father of all Europeans close to
Athens, where Apollo had acupunctured wisdom and knowledge into
Aristotle, the intellectual ancestor of modern man, who inspired
Alexander to make the first effort of globalization, which did not reach East
Asia, the land of Ah Q's, the largest hotel for
All travelers until centuries later, but it is
Atomic bombs that will blow up all our pasts and send us through
America to a higher civilization, where the drop of an
Apple is to enable us to fly to the other side of the universe
Along the cosmic string as Africa, the heart of human darkness
Awaits for Buddha, Jesus, Allah or an other unknown
Author to come and rotate for the third time, a scarlet letter of A

T: the Egyptian loaf
far off the Phoenician mark
is still edible now

E: born to be a double reed that can be bent
into a long vowel, the most frequently used letter
in english, echoing endlessly in silences

if pulled down, it offers two doors
one leading to Soul via will, the other
to Him via wisdom; if turned up right
it forms a mountain with three peaks
like three holy swords, pointing high
one against the sun, one against the moon
one against the sky

facing always towards the east, it embraces
existence, equality, eternity, emancipation...
Changming Yuan grew up in an isolated village, started to learn the English alphabet in Shanghai at age nineteen, and published monographs on translation before leaving China. With a Canadian PhD in English, Yuan currently edits Poetry Pacific with Allen Yuan in Vancouver. Credits include eleven Pushcart nominations, eleven chapbooks (most recently LIMERENCE) as well as appearances in the Best of Best Canadian Poetry & BestNewPoemsOnline, among 1879 other literary outlets across 46 countries. In March 2021, Yuan served on the jury for Canada's 44th National Magazine Awards (poetry category).