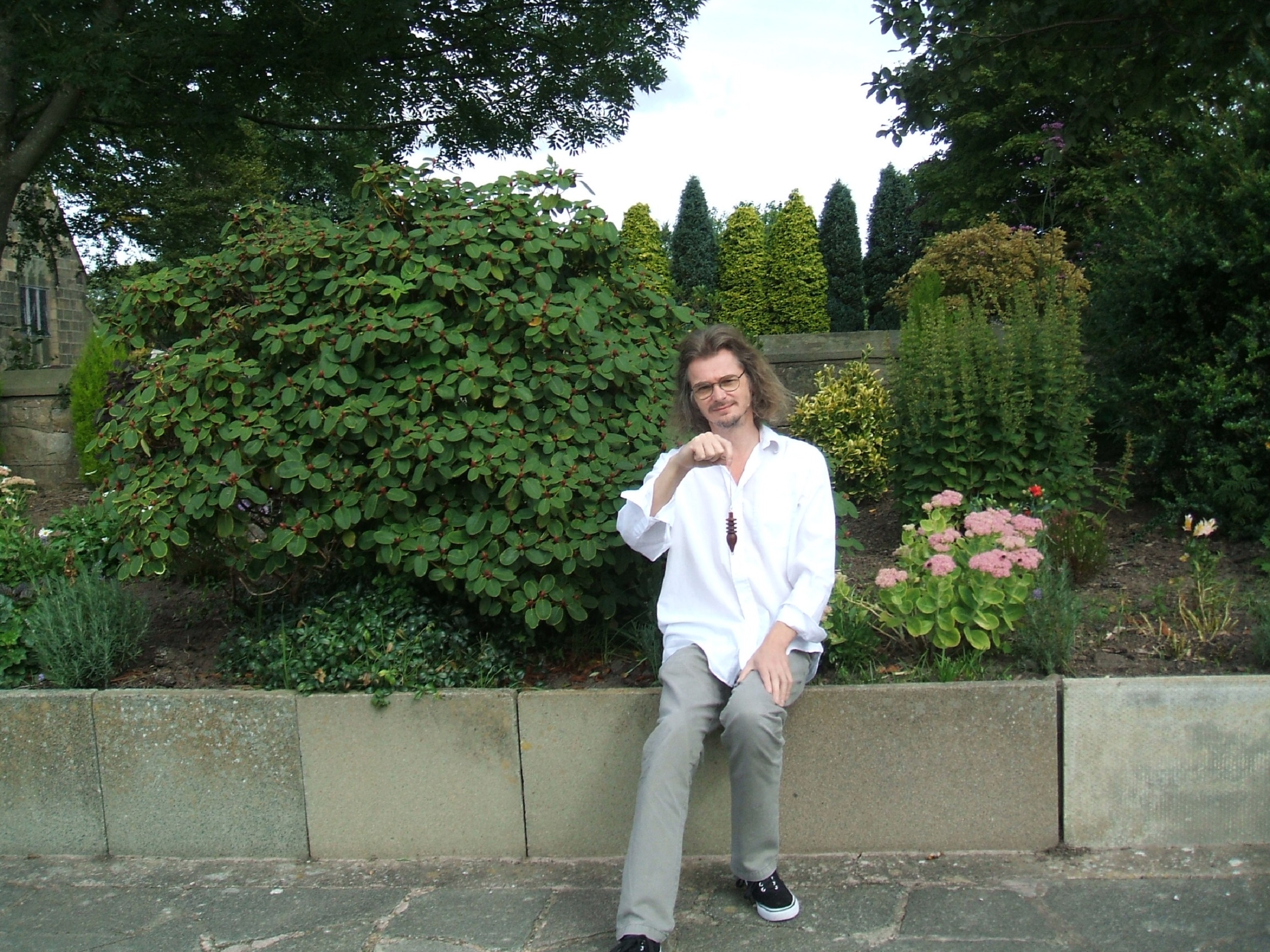 Dean Fraser
We all listen to this constant stream of thoughts going on in our heads. Our own inner conversation with ourselves. We identify with this voice in our head as being the true "us" and naturally automatically tend to believe everything we tell ourselves through this constant inner chatter.

Yet how can we be sure though that every single one of these thoughts or inner conversations of ours is genuinely true? Most of us tend to believe everything we think all the time. Accepting it as concrete fact.

How about this one though?

When you were sixteen years old, assuming you are not sixteen now did your set of belief patterns, what you were 100% sure life was really all about, match exactly with the way your belief patterns work right now?

You more than likely do not still view life in quite the same way you did at sixteen years old.

Although at the time, when you were sixteen, you were so sure your thoughts were correct beyond questioning them and believed them to be the absolute truth about who you are and the world around you.

Our Truth Evolves

Dowsing can help a lot here.

How many times have you gone against some inner feeling of trepidation to nevertheless carry on right ahead with a course of action you kind of knew at some instinctive level did not sit quite comfortably with you? Like you I have also been there and done that. Haven't you found, as I have, that it seldom has a great outcome?

All too often these rationally worked out and procrastinated decisions can turn out to be those that are catastrophic in their outcomes.

We will do ourselves the biggest favour by instead developing a habit of trust in our intuition or gut instinct if you like. This bypasses all those egos driven conscious-level inner conversations we constantly have with ourselves and frees us to usually make the right choice.

Our imagination is one of the most powerful assets we possess. And has practically nothing whatsoever to do with logic or rational thought. It is instead listening to our intuition 100%.

In Tuition = learning to trust feelings and allowing our inner satellite navigation system to guide us through life.

Obviously not every decision we need to make will result in life-directional implications, yet why not turn to your pendulum to help with deciding where to go place that new house plant in your home, which winter jacket to buy or even what to eat for lunch?!

Dowsing ought to be fun and add to the quality of the adventure called life on this bluey-green planet of ours.

You can for sure bring your pendulum into play helping choose directions in life, enabling all the better to attune to intuition. Then at other end of the scale if you simply want to decide whether to have salad or a veggie pizza for lunch, then why not dowse and see what answers you might get? You have nothing to lose and you never know, you might well gain a lot.

The more dowsing is integrated into your daily routine the easier it will get and the more your will quite naturally find yourself trusting more your intuition.
In fact as I see it dowsing as primarily for allowing us to develop a stronger connection to and learning to trust in intuition or what has been called gut feeling. The more you develop in your ability as a dowser, the stronger this becomes.

Facts From Fiction

The cells of your body, the Universe works in a very literal way. What you think about creates your reality in every single sense.

Dowsing allows us to cut through any of our pre-conceived ideas when it comes to decision making.

Dowsing is invaluable in sorting fact from fiction, whether this originates from thoughts we are having or choices in life.

Dowsing And Meditation

Dowsing can act as a shortcut to intuition, creating the same kind of body, mind and soul connection meditators also nurture.

Yet meditation can also be a means to heighten your attuning to dowsing. Many decades ago when I first got into dowsing, I would always feel it worked most effectively straight after meditation. Keeping my pendulum by his side, after I finished my meditation I would then dowse for answers to any questions I had at the time.

Meditation can be relevant to people from all walks of life and all religious backgrounds.
Meditation certainly does not have to be a religious thing, for sure it is integrated as part of a religious practice, but it certainly doesn't need to be. It will be easily absorbed into most belief patterns as simply taking some contemplative down-time, to clear minds and move forward afterwards with less stress. As a stress relief meditation is invaluable!

Dean's Method Of Meditation

• You can sit cross-legged on the floor, as you have doubtless seen in photos, on the internet or television, the classic meditation posture or if you prefer to sit in an upright chair, that is fine.
• Hold your hands on your lap, with your fingertips and thumbs touching. Initially focus your eyes on an area of the ground about a metre in front of you, as you begin to concentrate on only your breathing.
• Without thinking too deeply about it, give your entire attention over to purely the function of breathing. Breathe deeply and slowly.
• Calming your thoughts as you start to relax. At some point you might like to naturally close your eyes. And continue focussing purely on your breathing.
• If any day-to-day thoughts attempt to intrude, re-apply your attention to breathing, count your breaths, one…two…three and so on.
• When you are counting your breaths, after a little while the outer reality of life will start to retreat, and you will find that you are deeply meditating!
• You can continue for as long as feels comfortable and to end simply open your eyes.

The answers we seek through dowsing, when no longer stressing about them, will invariably come via intuition and usually these are going to be the right choices for us to make.

Meditation is not a necessity to become a proficient dowser. The option to meditate is offered, as dowsing is principally about developing a stronger link to intuition, and meditation has the same goals. If meditation speaks to you and you wish to give it a go, keep your pendulum by you during the process and then when finished, turn to your pendulum to see if your dowsing insights are more profound. And, of course, if meditation isn't your thing you can still become a highly skilled dowser through practise.
https://www.deanfrasercentral.com