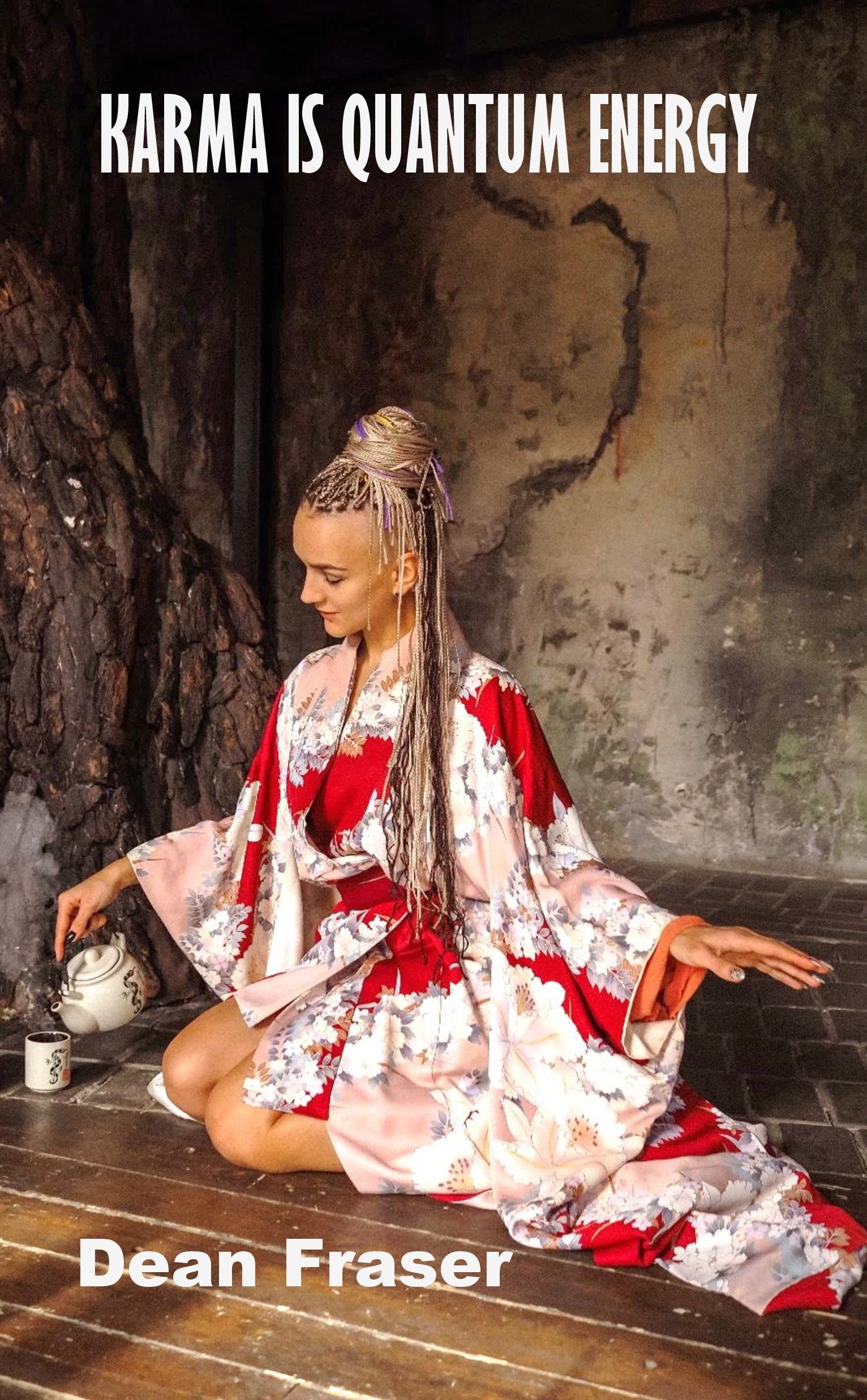 Could it be that there is some arbitrary force at work, controlling what happens in our lives? A hidden, mysterious power that ensures that we have to pass through certain experiences in order to grow as people?

Certainly this is often how karma is perceived in popular culture. Patterns that just sort of… happen…probably for us to grow, we are just not quite sure exactly how.

When I look back through my own life, there were clearly obvious patterns, ways of reacting in different situations that, for a while at least, had become ingrained and pretty standard responses I rolled out whenever certain situations triggered them.

Often these emotional reactions can cause us to feel fundamentally uncomfortable within ourselves. Signs from our Higher Selves it is now time to react in a different way, the current paradigm no longer working.

Karma is in reality remarkably simple. Karma is simply our built-up emotional responses to different emotional triggers.

These triggers can manifest in many ways.

Through a confrontational situation, a piece of music, the changing seasons of the year, the smell of cooking, certain colours, photographs; in fact just about anything no matter how random it may appear to be can trigger an emotional response which makes us feel uncomfortable.

Now these responses could be as a result of experiences we have gone through in the current timeline of our life. They could be passed on through our DNA from our parents or ancestors, race memory or even from unresolved issues carried over from previous incarnations (a subject for another book I will write).

For the journey together we are taking I will focus solely on our own direct experiences in this life and the reality we create around us.

I should also add at this point, some emotional triggers can also make us feel warm inside and generally fantastic, these are indications of a nice balance and harmony surrounding those particular feelings.

Karma is not some mysterious Universal force at work that obliges us to go through certain hardships and then we can become a better person. The reality is that Karma is totally within our own control. We are the force responsible for our own karmic destiny. Our karmic taskmaster is us! Who could genuinely know what is best for us, other than ourselves?

So we are the ones in the driving seat when it comes to karma…

What I aim to give you are the keys to unlock your own future through healing the past.

Can you change your karma?

Most definitely YES!

Karma can also often be holding on to those repressed un-expressed feelings from even quite early childhood. Times we really wanted to express how we felt and were told to be quiet or when we came to realise that in order to be socially accepted we needed to supress a certain part of ourselves. Then when a situation occurs that triggers a similar response in ourselves to whatever feeling we repressed way-back-when, it results in often surprising levels of supressed anger manifesting, depression and feelings of life being unfair.

As a child I loved art. Quite early in life I discovered Surrealism through picture books showing the works of Salvador Dali and Rene Magritte. Naturally this influenced my childhood art; and to my delight at nine years' old I found some of my paintings exhibited in a local art exhibition. Even more delightedly I received certificates of commendation from the judges.

In secondary school, however, I came across an art teacher who strongly disliked Surrealism. Highly negatively critical of my art, she insisted I paint in Realism instead, which I obviously felt unhappy at the prospect of.

When faced with a still-life vase of flowers she would tell me quite loudly in front of all the class how my painting looked absolutely nothing like that vase of flowers! I tried in vain explaining how I had painted the flowers the way I interpreted them, but it fell upon deaf ears.

The long-term consequence of this childhood experience saw me falling out of love with art for many years and getting triggered to feel quite angry whenever accidentally encountering still-life realist paintings. My reaction to this teacher's words influenced my adult life all the way through into my mid-30's.

Eventually, with the encouragement of my significant other, I started visiting some Surrealist Art Galleries; and finally acquired some coloured pencils and a sketch-pad. Art is now once more a central part of my life…and I am still a Surrealist.

Any reaction we feel in any situation which is damaging us in some way is nearly always because of those unresolved emotions that were never allowed to be expressed back in childhood. Unresolved emotions cause blockages stopping us from truly feeling. Failing to allow us to be our Authentic Self.

These reactions manifest in many ways, through feelings of futility or frustration with the way our life functions. Another unfortunate by product of any emotional blockages, if left undealt with, is they can create mental health issues and ultimately actual physical illnesses.

If we find ourselves reacting in certain set ways when the similar situations occur, and these emotional trigger responses make us feel uncomfortable or seem illogical, particularly to ourselves, then we are experiencing karma in action.

Overcoming karma is to overcome our own set way of looking at firstly ourselves and then the outer world, our interactions with everything and everyone in our life based on our built-up experiences.

All situations that occur in which we react by our own set of well-established rules, yet which seems to somehow take us further away from our objectives or makes it more difficult for others to see our point of view, are based on some long distant occurrence in our past; in other words engrained emotional responses.

These reactions often come across as totally irrational to others and perhaps more importantly even to ourselves!

I will share another example of this from my own life. A story I did allude to briefly once before in another book, but I sense is worth sharing this time in more detail for the truths it illustrates. How one small incident from childhood can continue to influence us throughout adult life and it is only when we are able to meditate upon it then the root cause can become apparent.

By the way, by meditation I am not necessarily talking about transcendental meditation here, although this is a wonderful way of calming the mind, what I mean is spending some time pondering a triggered feeling in depth and WHY these situations makes us feel a certain way. Turning inwards intuitively to know more about the truth of what is behind that feeling.

My example is one that started to become more obvious from my late teens into mature adulthood. I possessed an absolute fear of large ships and the thought of being on the water in one, especially deep water, would terrify me.

I am talking here about how even seeing a picture of a large ship would make me feel uncomfortable and my heart race a little faster.

Naturally, there then came a point where a journey on a large trans-channel ferry became inevitable. What we fear the most we do attract towards us, how else if we are going to be able to deal with it and move on?

The ferry journey was sprung upon me the day of travelling, I had no time to think too much about it or build up my deep-rooted fear reaction. I lived in Kent at that time, so it was just a short journey to Dover and then the ferry ride to Calais. I spent the whole journey across the English Channel, there locked in the gents, being really rather not terribly well…

Once I crawled off the ferry in Calais I began to think. I had actually done it, been on that ferry and survived! And yet the sense of fear at the prospect of the return journey was almost overwhelming me. I believe I would have rather swum back across the Channel!!!

Fate took a hand in events, okay I now know it was my higher-self working with me, however, at the time I thought it was fate. Rough seas meant that the return ferry had been cancelled and we found ourselves staying the night in Calais.

I began to think as I sat there watching the rough sea on that cold winter's evening, where my fear of ships and the deep sea had all originated from. I went back through my own timeline, pondering different events in my life.

Nobody I knew directly had ever died at sea, and no accidents involving ships in my family history. I thought about when I first became aware of the reality of big ships in any kind of tangible way.

Then as I journeyed back I remembered being a five-year-old in year one at school and finding a children's history book in the library. It was all about the Titanic and as a child with a very vivid imagination, when I read a book I imagined myself being right there in the horrific adventure taking place within the pages. This Titanic book had scared the living daylights out of me as I imagined this giant ship sinking to the bottom of the sea and me there in the cold, icy water.

One half hour read when I was five years old had gone on to affect my entire adult life. I laughed with relief when I realised that all the anxiety I had been suffering with for all those years and the limitations I had caused myself had all originated from my well-developed imagination and a children's picture book!

Needless to say the return journey to Dover the following morning was much more comfortable which I spent it out on deck watching the waves hitting the bow of the ship. And I have since happily been on boats of all sizes without any feelings of panic.

This is exactly what we can all do. Phobias, fears and misplaced anger will all have their root in some perhaps long consciously forgotten incident that happened or we witnessed.

If you have a phobia, think about when you first really felt it. Where in your personal history did you become aware of this reaction? If you have a fear of spiders, for example, as a small child did you witness someone else reacting in fear at the sight of a spider? If you have a fear of flying, perhaps you read something or saw an incident on television that featured a plane crash or a documentary that questioned the safety of flying?

I could go on giving examples, anyway nearly always phobias will have their roots in some often long forgotten occurrence in our own past.

Or they are passed on from our parents and if we do come to this realization, that we have been walking around limiting ourselves because of an inherited pattern of behaviour, then we can take action to do something about it and heal ourselves. We will go through how shortly.

If you have a poor relationship with money what were your experiences growing up? How did your parents or guardians explain to you when you wanted something in a shop that you could not have it? If it was in terms of "we cannot afford that" or "there isn't enough money to buy you things all the time" then it could well have set up feelings of anxiety around money, that there is never enough for everything and that will then be the vibration that is sent out there into quantum soup, creating a self-fulfilling prophecy.

The tools are right there within all of us to overcome any of our self-imposed limitations to become free of anxiety and panic responses to situations.

Then there is the other anxiety that is created by our own actions in the past and if they harmed another, the guilt that is carried around deep inside relating to that action.

Guilt and feelings of negativity about ourselves are also karma; or more specifically they create blockages in the good flow of energy or chi within and without us. Stopping us from realising our potential. Living authentically.

Guilt about an action we perpetrated can eat us up inside. even if we do not consciously give it much or any thought. Our cells will still nevertheless contain a memory of the event and we subconsciously do still feel it. The cells of our bodies store the memory of everything that happens in our life. On a quantum level our past literally creates exactly who we are…spiritually and physically.

Guilt carried around sends out the energy into the Universe that we are somehow unworthy of good things happening to us. And the Universe, as always, says "ok, lets' make it so". Sadly leading to experiencing a life of limitation. Then because of lack of self-worth, to the likelihood of more actions of negativity and the subsequent feelings of guilt that will lead to more lack of self-worth…and so it goes on and on and on…

Patterns of behaviour, and by this I mean both ones that lead to negative or positive feelings about ourselves creating energy that surrounds us, we then project out there into the Universe, creating our reality, every second, of every minute, of every single day of our lives.

There can be no escaping from this universal truth. Until we decide to create a new paradigm for ourselves, to build the kind of future we actually want, our personal energy projections will keep on giving us pretty much what we always had.

The other point we need to consider here is that if our cells contain the memory of all our actions, others who are more receptive will be able to actually feel this energy coming from us.

Have you ever met a person for the first time and shaken hands and immediately been attracted or repulsed by what you felt when you touched them? Congratulations, you are tuned into the energies of the Universe at a cellular level!

When you touched this new person, you picked up on their own cell memory. This kind of reaction is something people feel all the time and yet most of them tend to ignore it or find some reason to explain away the feeling. It is cellular communication and my intuition tells me that as this century progresses that this will become more the accepted normality as it is more understood.


https://www.deanfrasercentral.com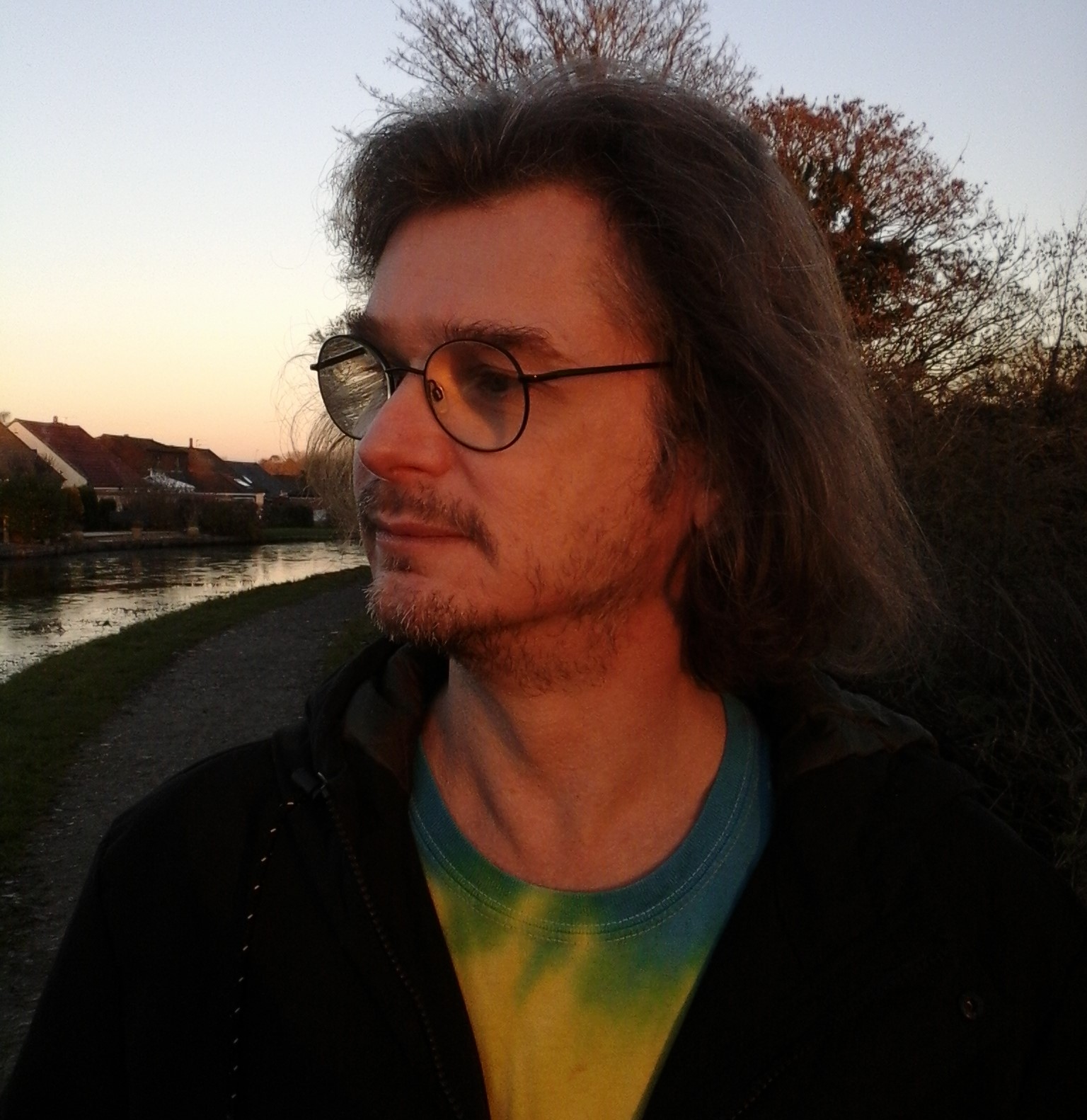 Dean Fraser