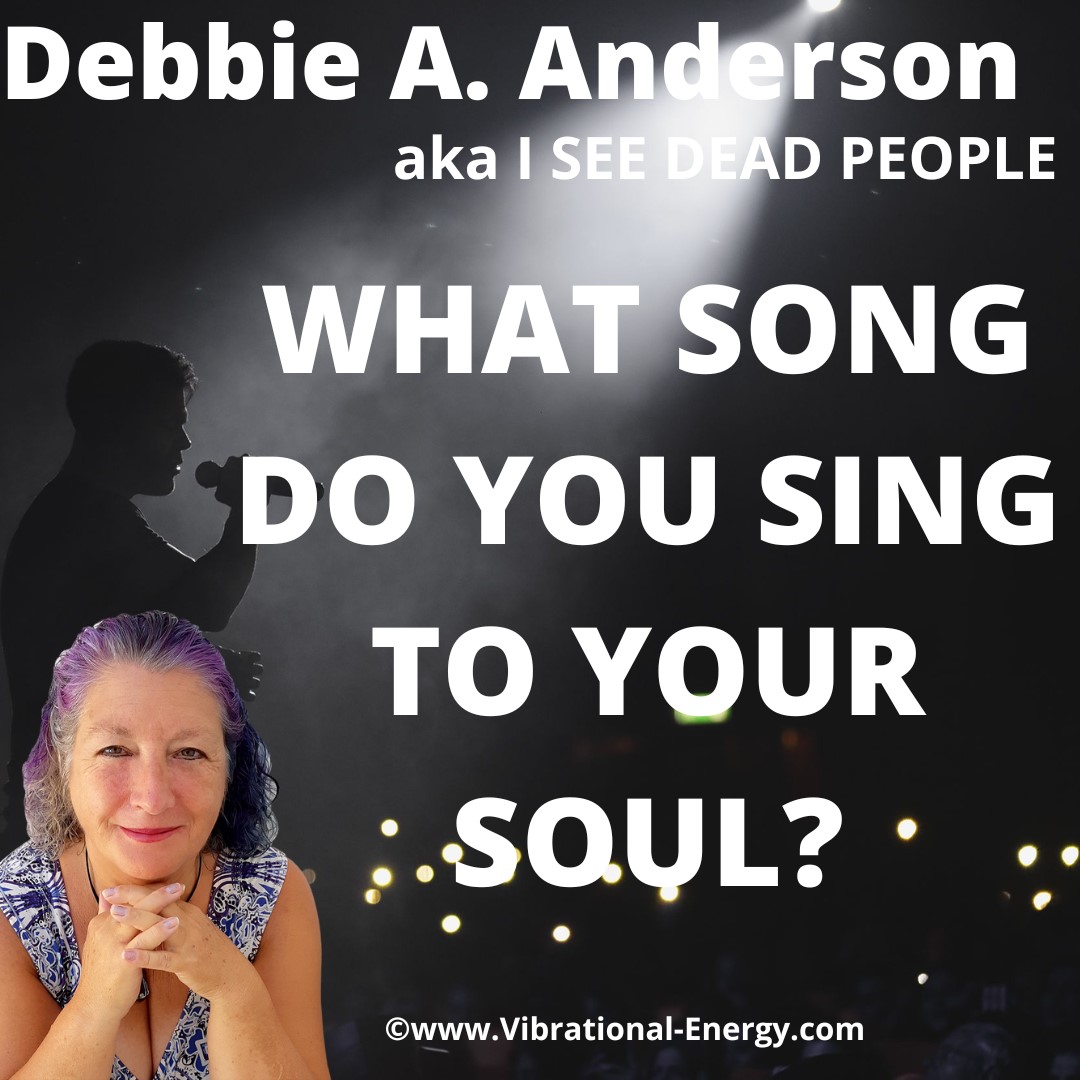 The time is NOW. We are entering into 2023 the year of SEVEN.

Did you know spiritually that seven is the most POWERFUL number associated with inner wisdom connecting to your SOUL PURPOSE. It's the journey you keep meaning to start but put on hold time and time again for whatever reason. Not having a go here, but take a moment to reflect all those NEW YEAR resolutions you told yourself, then months later they get forgotten?

At this time, it is about YOU finding your voice and singing it to the world.

It is about the positive song you sing inside of you, ... outside of you keeping you going, keeping you afloat.

So my question is... What song do you sing to your soul?

This is the question I woke to hear today before writing this article... and so, as always I sat and meditated upon it... thought about what to share... and this is what I know.... every day I sing to my soul... sometimes I am so excited, happy & focused so the words resonate... they flow, they feel so connected vibrationally..... and yes, some days when I sing to my soul I feel lost, alone... unsure.... but my song is still the same... even in those moments of doubt, uncertainly, that soul song it raises me upwards.... even if I am not fully feeling it..... it's within me, IT IS OF ME, it's my vibration.

As I continue to share, we have choices. Every 24 hours begins a NEW day for us all. I recall what a friend said many years ago, "any day six foot above ground is a good day..." And it is, because you have the opportunity of LIVING your dream. Your reality is exactly what you want to make it. You don't need one day to make a declaration that you promise to fulfill. EVERY day is your pledge to you... and the outcome is what you decide to do with it.

Find your voice, the soul essence of who you are... sing it outward, LOUD AND PROUD so everyone around you hears it. As people keep saying, GO BIG or GO HOME. LOL

Let your revelation this year be where you connect and be the soul essence, the vibrational energy being that you know you are, through and through.

So please... I invite you to sing your song.... you know.... the one that is inside of you... the one that loves you... guides you... wants you to be who you are.... to achieve what you need.... it sings your praises.... it doesn't judge you.... it is there, within you.... unconditionally loving that you are right here... right now...

So... I ask you again.... what song do you sing to your soul.......... today.... every day?
Raise your vibration... share the positive to you, in every way... EVERY DAY!


Bio: I SEE DEAD PEOPLE. Yes, that is how Debbie A. Anderson introduces herself. From a young age she had the ability to connect & see spirit. She is a clairvoyant and for over 40 years she has united people with loved ones who have crossed over to say "Hi", get closure or maybe find that missing will. She raises the vibration & shares the positive using the oracle & affirmation decks she has published, teaching others how to shift their energy to tap into the "self" in a focused & balanced way. Sign up for her newsletter & receive I AM Mantra meditation FREE.
https://www.Vibrational-Energy.com