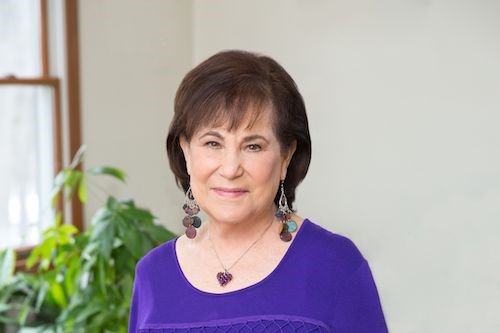 Cheryl Melody Baskin
Motivational Self-Help Author, Intuitive Life Coach, Sound Healer, and Heart-Opening Musician
.
https://www.cherylmelody.com
Three Powerful Words, a Mantra, and a Positive Affirmation

When I first heard the affirmation, "I am enough," the words felt confusing to my action-oriented spirit. Are we now supposed to stop achieving, dreaming, growing and transforming? What happened to the goal of blossoming into our full potential? Is this a progressive New Age philosophy I hadn't heard of before?

"I am enough" seemed too laid back and passive. What about reaching for the stars, taking the action steps needed to manifest our biggest and smallest dreams, and making positive changes in the world to create a new story for our one humanity?

Where does "I am enough" fit into this?

Now that I am wiser, I have adopted a unique perspective. I can still dream, strive, achieve, and be the catalyst for peace, love and hope, and at the same time, I can also acknowledge that my sparkling essence is more than enough. I can take a break and learn to simply "be." There are times when I don't have to do anything at all.

Just by breathing and being, I am enough. You are, too.

Over the years, there were people who called me an "over-achiever." I guess that's someone who finishes one project after another but never feels like they've done enough. They also don't take the time to acknowledge what they just created and achieved.

Although there may be some truth to their perspective, I don't see anything wrong with creating, doing and achieving as much as my heart desires. It's the juice and the zing that keeps me going.

In terms of self-care, maybe the naysayers have a point. What about taking the time to simply breath and be? Not become.

Just be.

We don't always have to achieve and do. Just by being and breathing, we will renew our spirit, prevent burn-out, and it will give us the gift of relaxation and stillness amid a chaotic world.

"I am enough" may cause us to feel that our life is going nowhere fast, but from my experience, the opposite is true. While resting, there is an inner humming of transformational growth, positive change and passionate dreams underneath the surface. The art of "beingness" is asking us to renew ourselves spiritually and re-birth ourselves with a greater sense of self-love.

What if stillness awakens us to the healing power of nature and all its miracles, colors, sights and sounds?

"I am enough" gives us the inner permission to decide for ourselves whether it is time to rest like the caterpillar or expand like the butterfly.

I have learned how to trust in the flowing river of life and to allow myself the freedom to transform at my own pace. I don't need to push the river and I don't need to prove myself to anyone.

Whatever you and I decide, we don't need to be more than that. We may always have the passionate need to expand, transform and grow, but believing that we are enough invites us to accept ourselves exactly as we are without any decorations, degrees, professions, or an abundance of money. And here's the gem ...

Self-acceptance is a direct action towards self-love.

We are innocent children of the universe and our loving essence and presence are more than enough.


As my original song, "I Am Enough," says …

All I am, is enough for me.
I don't even have to try.
All I am, is enough for me,
I can let in all the joy or cry.

I tried to be perfect, but I know I'm not.
I can't even play that game.
I know if I accept myself as I am.
I'll feel less self-doubt and less self-blame.

All I am, is enough for me.
I don't even have to try.
All I am, is enough for me,
I can let in all the joy or cry.

I need to hold my head up high,
Admit I am proud.
There's nothing more I need to do.
Then say these three words nice and loud.

I AM ENOUGH.

And as Walt Whitman says …
"I exist as I am. That is enough."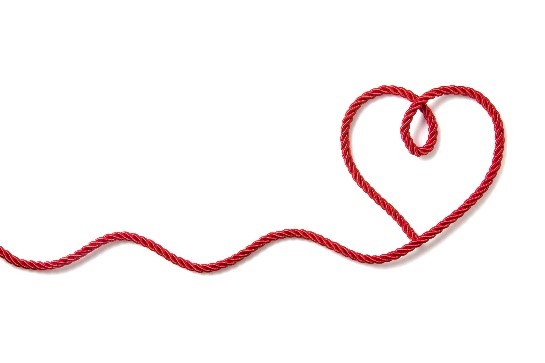 About Cheryl Melody Baskin - aka "Melody"
Cheryl Melody Baskin is an award-winning author of motivational self-help books, recording artist of nine albums for both children and adults under the name, "Cheryl Melody," founder and intuitive life coach for a Facebook community, "Shift of Heart," (you are welcome to join us), and the recipient of a Life Achievement Award from
https://www.visioneers.ca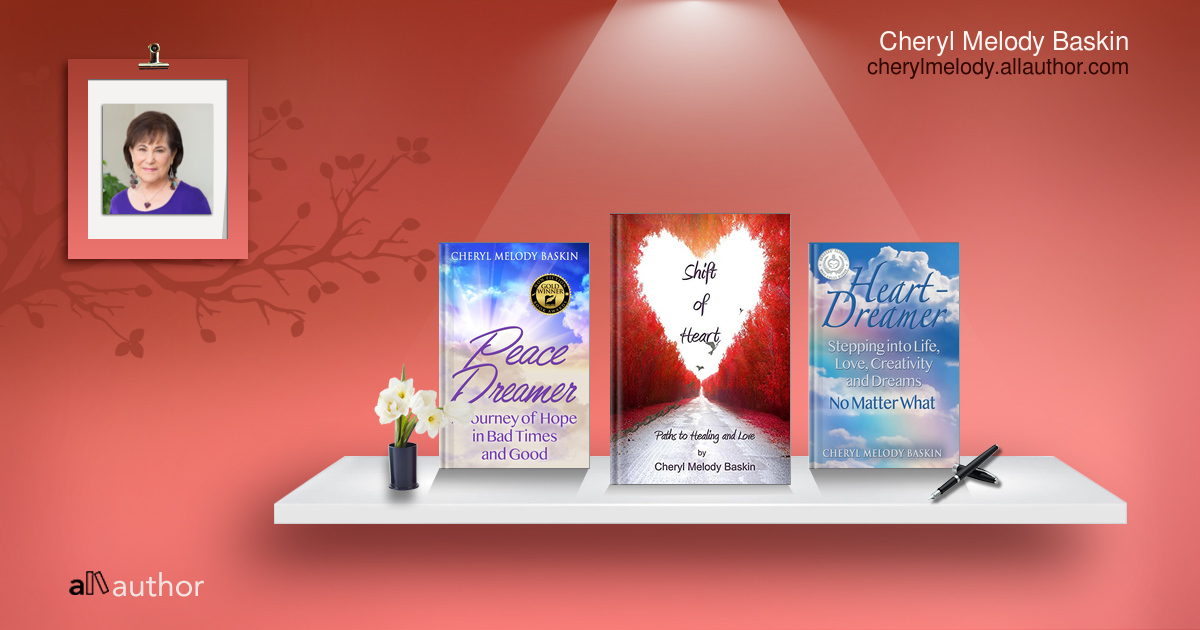 Cheryl Melody Baskin's Books: My books will massage your soul with hope, love, compassion, creative flow, spirituality, inner peace, self-discovery opportunities, healing tools, self-esteem, happiness, and peace.
Cheryl Melody's Music: Search under "Cheryl Melody" on iTunes, Amazon Music, Spotify, Apple Music, and on all streaming services. Spiritual, meditative, joyful, creative, character- building, self-esteem, love, peace, empathy, understanding, and unity.