Loess Objects
By Chen Ruizhe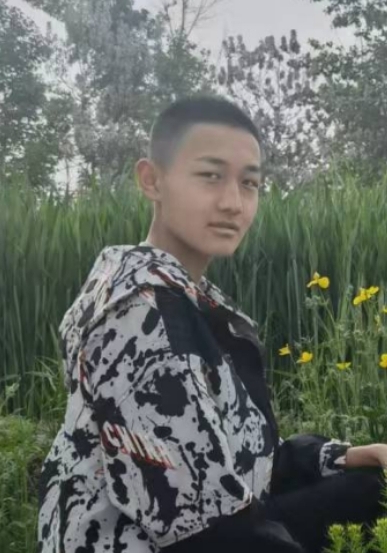 Chen Ruizhe
Loess
I stood by the old house with my hands
Eye Focus
There is only one drab earth wall
For more than a decade, I thought he was boring
Because it built the plateau.
At a glance, it is full of loess
This makes him the most common color
Unappealing sexual interest
I don't know how to paint myself
Tread through
Hard land makes people feel magnanimous
Lean over and cut
Dry Land Poor Land Color
Make one's heart sad
Everything is changing
People change most quickly
The hard earth grinds the feet
Poor soil nourishes diligent farmers
Born on the Loess Slope
Determined to break him free
The loess changed.
Variety of food to dress up
Use it in many ways
On the Hard Gas of Loess
Everything that grows on the yellow is harder
The tree grows straight and its roots are firm
Dress up the loess
His ancestors reclaimed him years ago
For thousands of years, one year at a time
Didn't lose an inch
Pu Yang
Spring turns warm sunny window open, wave to welcome straight light into the house hall.
The wooden shelf of the plain cabinet is new and green, and the book manuscript of Park Guangzhao is fragrant.
West Tower of Huiyang
Red wall brush scale printing silk, Yu day back to shine bright glaze.
Cangfeng loess seam dirt, snow melt spring water wash the old building.
Email:
chenguangmin@ypzy2.wecom.work
Chen Ruizhe, 15 years old, is a member of the Council of Young Writers and Authors. His works are widely published in Chinese Writers, Chinese Poetry Net, Poetry and Ci Yun, and Chinese Village. Chinese and Foreign Poets, Southwestern Red Bean Literature, Jiangzhou Literature.
I am a 15-year-old junior high school student from China.
Share this article with friends!