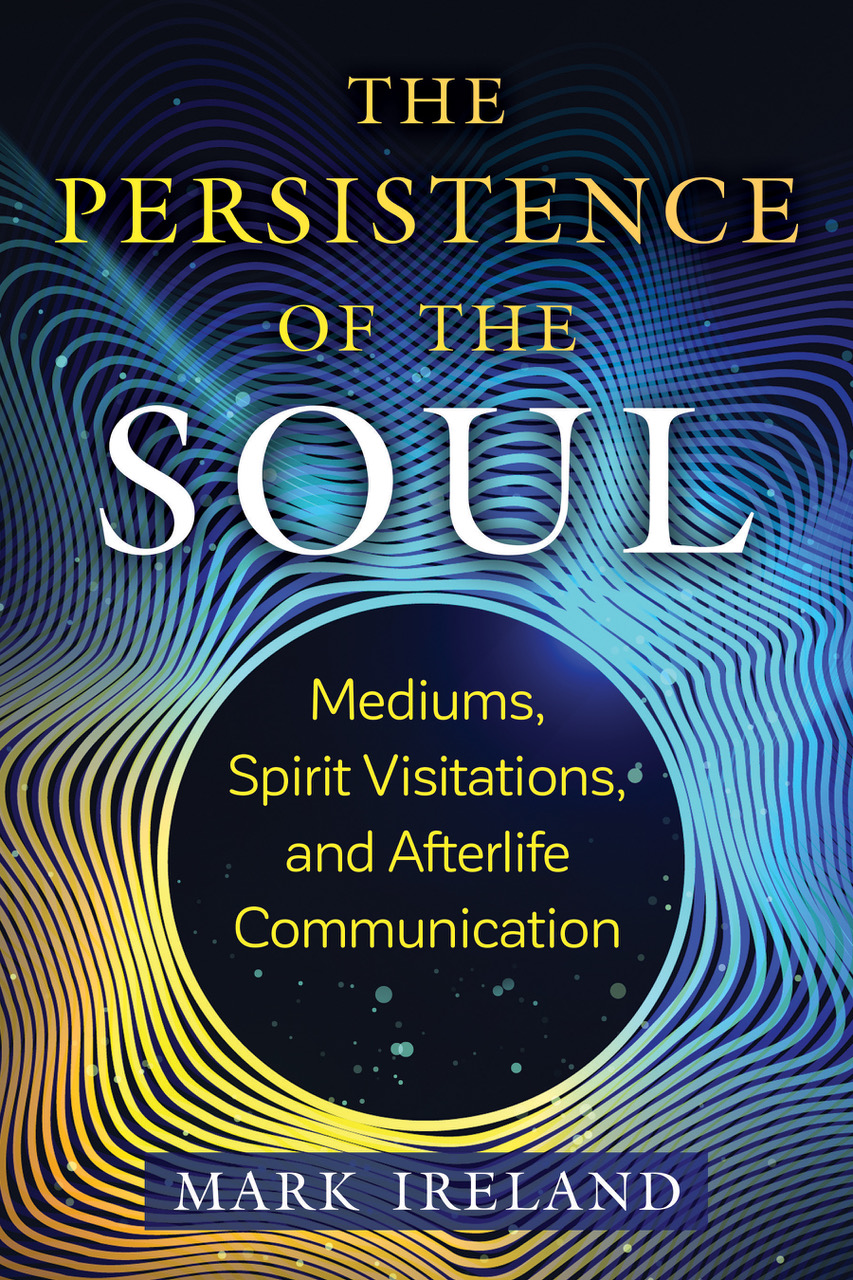 It was a cruel synergist that moved me to explore life's deepest mysteries. This had been my father's path, but it was not mine—at least not until now. Reflecting back, I could see that I'd taken for granted the most important things in my life until one of the most precious and beloved among them—my youngest son—was gone. And oddly, it now seemed easier to take risks, following an inner sense that prodded me to pursue a new life course using my freshly recognized gifts to help others.

Prior to January 10, 2004, I could never have imagined that Brandon would die at such a young age. I'd been traveling just before this happened and was grateful to have returned home and spent time with him before the incident.
It was a Saturday morning and Brandon told me that he was going to hike with friends. Their plan was to tackle a particularly challenging mountain. The wind was blowing intensely, and something just didn't feel right to me.

A short time later I experienced an unusual "premonition," which included the overwhelming sensation of another presence, as ominous feelings about Brandon's hike suffused me. As a result of my experience, I asked my son to stay home. Of course, I didn't tell him about the intense feeling that swallowed me up with trepidation and a sense of impending tragedy. Instead, I focused on the rational grounds for my request—the windy conditions present that day. In other words, I second-guessed my experience instead of fully trusting it.

Brandon was eighteen years old, adventurous, and determined. When leaving with friends, in a matter-of-fact fashion, he uttered his final words to me, "We're going, Dad." Later that day we received a distress call from our older son, Steven, who was relaying a message from Brandon's friends on the mountain. They said that Brandon had become dizzy and passed out, but they didn't know what was wrong. We rushed home to find a swarm of people and emergency vehicles at the base of the mountain, located directly behind our house. Shortly thereafter, we were introduced to a chaplain who informed us that Brandon had died, providing no opinion on the cause of death. A short time later I spoke to Brandon's best friend, Stu Garney, and he told me that Brandon had complained about numb limbs and what seemed to be a rapid heartbeat.

Immediately after learning of Brandon's death, I was in a state of utter shock. How was I to accept the death of my child—someone I'd loved since his birth—whose future I longed to see unfold? At that moment it was hard to even imagine going on. How could I function? Would I ever experience joy again?

Fortunately, my family includes members who are endowed with profound spiritual gifts, and this made all the difference for me. I soon contacted my uncle Robert who—like my deceased father—was a minister and gifted psychic-medium, asking him to relay any information about Brandon's well-being that he might receive. Two days later, while I was standing in the mortuary making arrangements for Brandon's service, my cell phone rang. It was my uncle calling. He explained that he had tried hard to make a spiritual connection the night before but was unsuccessful. However, his meditation the following morning—that very day—had proven fruitful. My deceased father came to him and shared information about Brandon.

My uncle stated, "Brandon's heart failed due to a lack of oxygen. When he first left his body he was confused, but your dad came to greet him and help him adjust. Brandon also wanted you and Susie to know that 'you were the best parents he ever could have had.'"

Less than a week later my uncle's message was validated. When speaking to the physician who performed Brandon's autopsy, I was informed that my son's death was due to a severe asthma attack, which caused his blood oxygen levels to drop, resulting in heart failure.

My uncle's message was the first in a series of connections, validations, and synchronistic events that forever changed me. After spending most of my adult life in the "numb comfort" of a mainstream, business-fueled lifestyle, I was suddenly jolted out of my spiritual complacency. It was a harsh yet vital awakening. Mysteriously compelled by the crucible of my loss, I embarked on an exploration that drew me back to my numinous roots. As I noted, my father had been a deeply spiritual minister and world-renowned psychic-medium, but I had taken a different course in life. Perhaps my father had something to teach me after all.

I am now well into my journey, and I've learned many things, but the process will never be complete—at least not in this lifetime. Change is an essential element of life; challenges will continue to arise, as will periods of immense joy and fulfillment. All the while I hope to continue along my path, as I know that I am destined to keep growing.

During my search, I traversed a major precipice and discovered some astonishing things. The fruits of my study have been helpful and reassuring—yielding hope in a world that has adopted materialism as its religion—accepting meaninglessness and chaos as givens. I feel obliged to share my findings, to help dispel this pessimistic worldview that I see as a falsehood.

First, I have culled evidence that physical death is not the end of the road for any of us. I know this message is critical because I've seen people consumed by fear of death or suffering unbearable grief after losing a loved one. Some can draw into a shell, ceasing all efforts to reach their potential, or even give up on life.

Conversely, I've seen people freed from the shackles of despair who were able to rebound and view life from a different perspective. These individuals were filled with a renewed sense of hope and optimism in the face of an apparent tragedy. This doesn't happen every time, because some people choose to hold onto anger or blame and will not release their debilitating thoughts. This choice is ultimately up to each individual. But being able to step back and view life from a larger perspective can change the context of a loss—seeing death as a simple shift to another form of life, rather than the cessation of one's existence.

As someone who has lost a loved one, I can personally attest to the need for healing after such a tumultuous experience. Yet I can also affirm that it is possible for a person to reclaim what can become a most meaningful and fulfilling life. After a time of reprieve, the loss can actually take on a unique and important role—serving as a catalyst for something crucial. Pain can be the ultimate teacher but only when one is open to the possibility. Eventually the person must learn to move past grief to some degree—otherwise he or she will stand still or even regress.

I've seen afterlife evidence, including psychic and medium phenomena, play a role in easing the anguish tied to loss—advancing and accelerating the healing process. To provide illustration for those unfamiliar with this practice, in these pages I share examples of my interactions with credible spiritual mediums. I also provide information to help readers learn more about this field, which is little understood by most people.
https://www.markirelandauthor.com