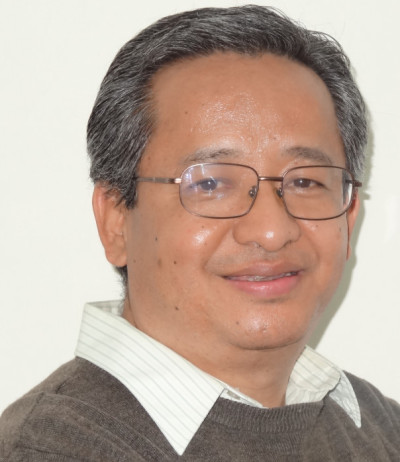 TIM I. GURUNG
Why I need to write?


Since I joined the British Gurkha army at 17, I have been working really hard in life and I always had a wish that I could do something more meaningful in life that had nothing to do with money or fame after I turned fifty. My perception towards life has always been this: if a man has lived over fifty, whatever years he gets to live after fifty he should take it as a bonus and do things that really matters to him. As that milestone of my life gradually started approaching, I became more aware of my wish and I started working more advertently than I could admit towards making it a reality.

Although I have spent my entire adult life in Hong Kong, I still haven't forgotten about Nepal, my home country, and I always wanted to give something back to the people of my country. Nepal is still a very poor nation, many people are still in great needs for outside help, and if I could share their pain, even in a very small way, it would make my day a lot better. In order to help achieve my humble goal, I needed something strong and positive way to work on it that would not only support my good cause by generating enough fund but I also had to feel comfortable doing it, and writing happened to be the perfect choice just for that. The decision was hence made, I will keep writing, and my writing will help achieve my goal in life. That was in 2009.

Writing has always been in me, I used to write when I was very young but totally stopped writing as I got busy raising my young family and work, and rekindling my writing again was probably the easiest job in my life. I wrote my 1st novel FIVE STEPS in 2009, my 2nd book MISSIONARY OR MERCENARY was written in 2010, all three of my 3rd book A TREE CALLED TENALPA, 4th book AFTERLIFE and 5th book THE CURSED NATION were completed in 2011, and my 6th book A NATION FOR REFUGEES was finished in 2012. I waited until I was finally ready in 2015, handed my daily job of running our family business to my son and wife, and published all of my 6 books altogether in 2015 and became a fulltime writer.

OLD MEN DON'T CRY is my 7th epic novel about Hong Kong, it was written in 2013/14, and the date for publication it is yet to be determined. My undisclosed 8th book is about the celebration of simple women in a patriarchal society, my 9th book has just started but not finished yet, and I have a plan of writing at least 2 books in a yearly basis.

My charity called ISSLCARE FOUNDATION LTD was registered in Hong Kong, it has already started its first campaign back in Nepal, and we are sponsoring 25 children (12xboys + 13xgirls) through 8 schools as of now. In addition, we are also sponsoring 2 more children through WORLDVISION HONG KONG. As we grow with time, we will gradually expand our campaign of sponsoring the needy children from Nepal and eventually be able to cover the whole nation one day so we can send as many children to school as possible in the future. And this is not a gimmick to sell more books, it is a lifetime commitment and I want to achieve it through my writing alone. It is the main reason why I need to write; it makes me not only happy but warms my heart, and eventually provides solace to my soul.


www.timigurung.com
www.amazon.com/author/timgurung


Mr. Gurung is author of: FIVE STEPS, MISSIONARY OR MERCENARY, A TREE CALLED TENALPA, AFTERLIFE, THE CURSED NATION & A NATION FOR REFUGEES.