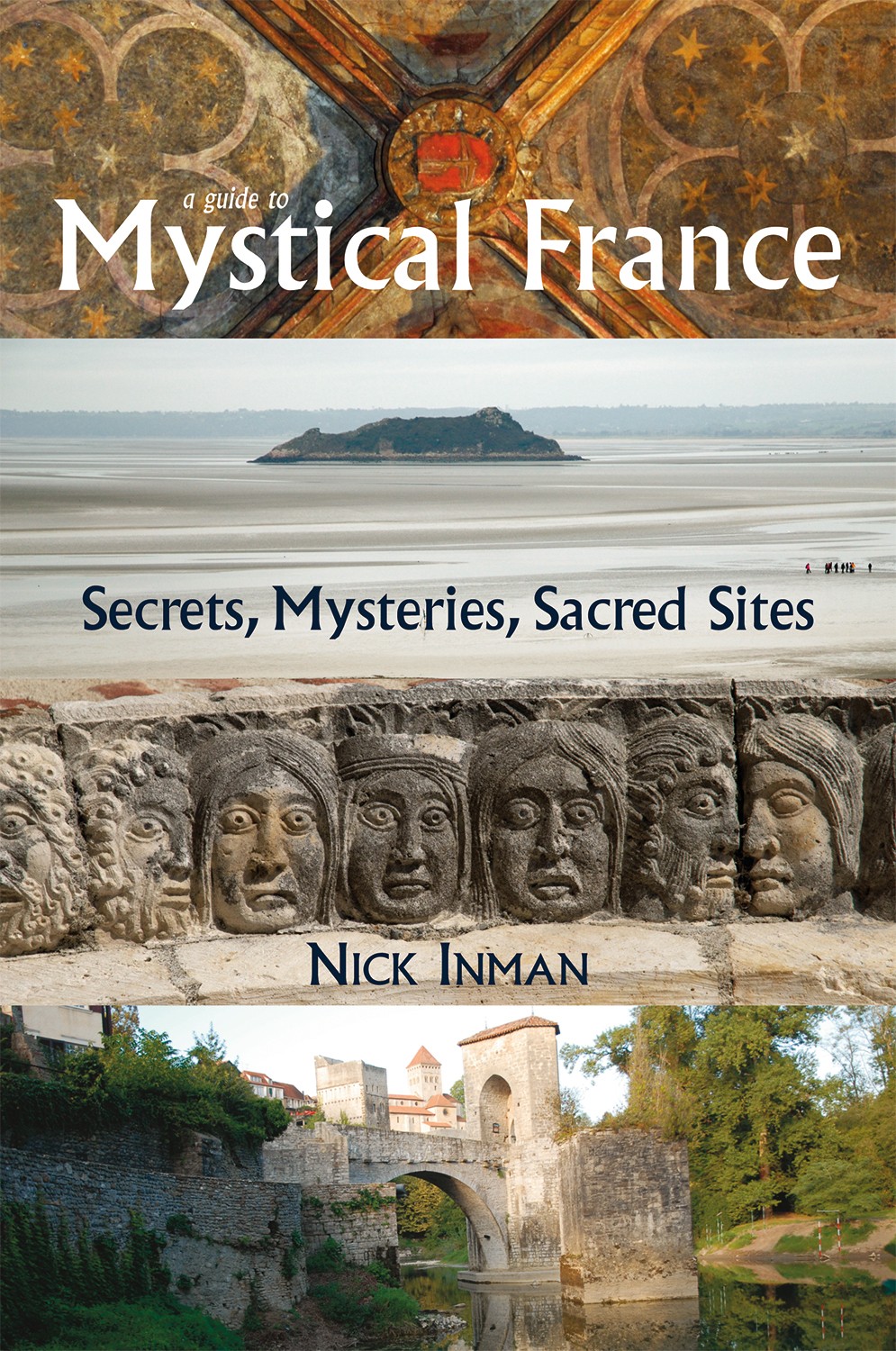 Is incarnation the only way to exist? Are we alone or are we in the company of invisible beings that only let us see them when they want to? In churches all over France there are signs of the passing of unearthly beings known as angels. Fecamp abbey in Normandy has, what it claims to be, the footprint of an angel that passed through in the year 943. Many French people and many communes are named after angels and many days are dedicated to angels, being important figures among the saints.
Folktales, meanwhile, report the doings of fairies and other sprites who are somewhat similar to angels, but differ from them in important ways. Are all these supernatural beings the product of the human imagination or is there some reality to them?
The only disembodied beings that the church recognises are angels, messengers and agents of God. They are mentioned in the Bible but the information given about them is vague. They do not have any precise form. Their appearance has evolved over the centuries and is largely the work of theologians and artists.
The characteristics of angels are thought to have been much influenced by Zoarastrianism and Egyptian iconography. To begin with they were seen as young men without halos or the power of flight.
An obscure 6th century writer known as Pseudo-Dionysus the Aeropagite attempted to bring some order to the celestial host. Based on a reading of the New Testament, and freely speculating, he concluded that there were nine orders of angels arranged into three choirs:

1. Seraphim
2. Cherubim
3. Thrones

4. Dominions
5. Virtues
6. Powers

7. Principalities
8. Archangels
9. Angels

Only the lower two choirs have a mission to humanity, particularly serving as guardian angels to mortals. Many named angels are also saints. Three archangels, in particular, stand out for particular veneration. Michael is often seen in statues dressed in armour, standing astride a dragon or Satan and about to deliver a death blow with his sword. Gabriel appears to the Virgin Mary in the Annunciation and also appeared to Mohammed in his first revelation. Raphael is associated with healing.
In the middle ages, the nature of angels was much argued over. Did they have any form or substance? Could there be such a thing as a being without a physical body or is it a contradiction in terms?
Human imagination was freely applied to the subject and the angel took on a reality in the hands of the stone sculptor and stained glass artist. Sometime around the 13th century, the angel changed from a stocky man to a feminine or androgynous woman. The angel became what we wanted him or her to be: beautiful and kind. They also served as a reassuring vision of the afterlife: to die without sins was to be guaranteed a place among the angels.
Fairies are somewhat different although they too have wings and defy the laws of physics. They have nothing to do with God or religion and there are no representations of them before the inception of the "fairy tale" a term coined by Madame d'Aulnoy in the 17th century for a new form of fiction drawing on oral stories popularised by her predecessor Charles Perrault.
Fairies go by a variety of local names and descriptions of them are equally varied. The best known fairy in France is Melusine, a freshwater sprite who is a serpent from the waist down.
In general, the fairies seem to be a gregarious race that lives in a parallel dimension to our, overlapping in places known as "fairy portals". They are not normally visible but are sometimes caught by chance dancing, or else are encountered in dreamlike circumstances. It has been suggested that alien abductions are merely encounters with fairies as perceived by minds brought up on 20th and 21st century technology.
In legends, fairies have their own concerns and do not normally interact with human beings. Where they do, it can be for good or malicious motives. Fairies do not care for human duplicity but they, in their turn, are capable of some cunning behaviour. A promise of help from a fairy almost always has conditions attached and fairies were often suspected of trickery, such as the switching of a human baby for a fairy changeling.
In modern times, fairies and angels have been made comfortingly cute. They have become the preserve of childhood and of people who believe in improvable presences and energies that can, if attuned to with respect, make the processes of life easier to bear and to learn from.

Nick Inman's A Guide to Mystical France: Secrets, Myseries, Sacred Sites is published by Findhorn Press (ISBN 978-1-84409-685-5). Available from Amazon and all good bookshops.

See also mystical-travel.com and findhornpress.com/a-guide-to-mystical-france.


www.findhornpress.com