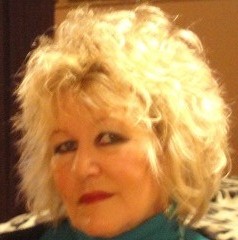 StarzMayaMoon


"April 2017; monthly guidance and forecast"



As we move out of the turbulent and chaotic energies of March; April arrives with gentle conviction, and significant, empathic influences.

1) The Universal lesson and collective message; we are shielded with stability and strength and generously given the space to spread our wings and follow our visions. Where expectations and realistic evaluations pummeled many or most of us in March, April glides across our souls and spirits with faith, hope and inspiration. Although March was vital to raise our consciousness and face all that we have pushed back or simply ignored, much like a brand we will continue to carry the significance of self awareness. April enters much like a trusted friend and encourages us that we remain rooted in our reality but make plenty of room for the unknown potential that lies along our path. We are asked to keep our awareness of the effects one small choice or decision has upon not only our own life, purpose and Karma but those around us as well. It is more than a time of brotherhood and striving for world peace but the complex union of reality, dreams and that all truly is possible. We are warned to heed the gentle nudges and small triggers that will be poking their heads up; much like the Tulips in spring. It is a lesson not just of awe, inspirational and admiration but to embody the core principles of true spirituality. As is often the case, complacency should never be confused with grace and April offers to those that have finally maneuvered the mountain that anything is possible. April helps us to believe in what we cannot see while simultaneously accepting that not all things are meant to be.

2) Love and relationships; April is a month that brings love, romance and even platonic friendships into our life in the most unexpected ways. For most humans although chaos and trauma ensued during March, April soothes the bitter and the wounded bringing us to a place where love exists. April shows that there will be more humans searching or open to love, soul mates and life partners. After facing some harsh truths last month, we are restored and move towards rebounding unable to squelch the flame that love truly exists. Although some may be reunited with those from the past, April is full of new energy, and love walks soft and easy, quite a contrast to what many of us experienced. April will be a time of love in many ways and directions. From family appreciation, friends but the greatest shift will be in romance and many will finally find their intended life partner or restore healthy relationships that just seemed to be limping from all the external influences of the past month.

3) Jobs/career and economy; we enter a much more stable period and this is actually created or arises from our spiritual energy, the collective, Universe and creator. Although the literal economy feels to begin improving or at the very least showing signs of new beginnings; its how we feel and our state of grace that actually bring such shifts or changes. Jobs and careers are likely to already be in motion as again March pushed hard for humans to follow their heart, destiny and purpose. For those now ready to make a change, April is full of opportunity and synchronicity seems to be around every corner. One who has been dreaming or yearning for a major career change is suddenly given the chance of a lifetime. Promotions, and even department or title changes more fitting with our true or higher self become almost a given. The key for April is to follow the dream not in a foolish sense, but we were shown that we now have our "wings" and the only obstacles we face will be within self. The US is still buzzing with the recent presidential race; and while the first half of April may appear chaotic it quickly moves into balance. Remember to follow your heart, instincts and that which you hold close and deep in your heart. Just as love is ripe and waiting to be plucked much like a ripe fruit, the opportunity for career change, higher education and dramatic changes all hold the promise of a beautiful, sunny day!

4) Weather patterns and forecasts; for most of the globe March was total chaos and a mixture of extremes. It feels we had been tested in a sense as we are thrown from pounding blizzards to summer temperatures. Although April shows we are still in some instability with our weather patterns it will not be nearly as powerful and unrelenting. As we move towards the latter end of April, the weather seems to take a more "normal" persona and we once again feel a sense of control and/or acceptance no matter the continent, city or country. Just as we saw in the opening for April, the weather appears to be more of a friend than foe and we can finally begin to start trusting Mother Nature again. Other than a few earths or the core of our planet's disruptions, most of the weather challenges will come from the sky; rain, storms and possibly even some minor tornadoes in expected locations.

5) Government/politics and national security; once again my guides mention the recent election in the US and the turmoil or chaos that seems to splash across every headliner. April reinstates our trust in a higher power, the Universe itself and we finally release all that is and has been well beyond our control. From what my guides show me there will be more positive actions by world leaders and less talk or much less "bartering" for power for the sake of ego and control. Although it may begin slowly in April by the end of the month many if not most will feel a sense of balance, no matter the country of origin or residence and be able to hold fast to our beliefs in a better and higher future. And that is the mainstay energy of April, to restore balance and lead us back to a place of trust, grace and acceptance. As we have seen terrorism is still on the loose and although many of power are closing in, we may still see the mark of the beast when the tragedy and destruction occur. I am not shown any incidents comparable to what we have had in the past; however this evil lurks and it is our attunement to spirit, collective and creator that remains the greatest defense.

6) Media, reporting and accusations; March was rife with negative connotations and from what I am shown there is no one party or side that will take a "win". After the battles of the past, April encourages and decorates each soul/spirit with the genuine intention of serving the greater good. The media has made some progress and expect April to bring or continue to urge a rise to fair and unbiased reporting. The majority will follow their conscience. And as these rather simplistic and seemingly minor influences start to take a stand, changing bit by bit the way we can see the world at large.

April while soft and sympathetic, is in no way weak, complacent or detached. In fact the opposite is true! We are shown our lesson and what needs to be followed and/or completed and the gentleness is only to demonstrate what must be passed to all and most especially self! April is a supportive and lucid month that offers dreams spun and manifested by those who choose to believe and hold fast to the promise of not just tomorrow or purpose or destiny; but that all we have needed was waiting within our spiritual energy/being this entire time.


www.blogtalkradio.com/starzcast
You may reach StarzMayaMoon at
www.starzpsychics.com/starzmayamoon
Reproduction of all or any part of Sharing the Vision with StarzMayaMoon©, including previous posts, without the express written permission from Planet Starz, Inc. is strictly forbidden. All violators will be prosecuted to the fullest extent.