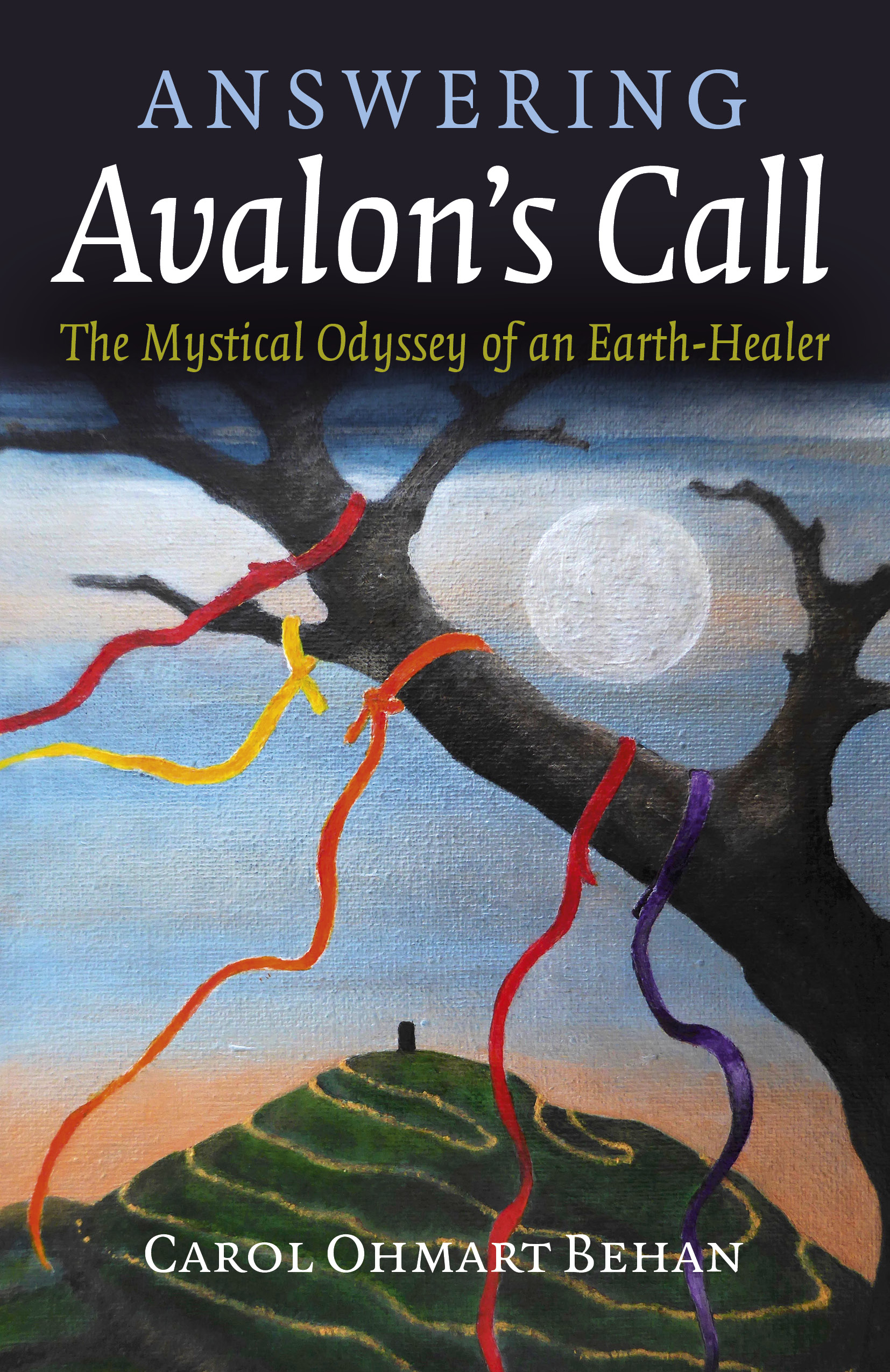 From the moment we enter this world, we are constantly companioned by Gaia, our beautiful Mother Earth. I was wonderfully fortunate to enjoy a carefree country childhood so this vibrant connection with the living Earth was never muted or lost as it is for many. Reaching young adulthood in the turmoil of the late 1960s, the stark realities of Her distress led to an abiding commitment to environmental activism. Bringing the first Earth Day to reality on my college campus is a cherished memory. The forms my involvement took following that were various and modulated by whatever else was demanding attention in my life at the time. The constant was seeking steady connection with Her through all sorts of outdoor activities with my young family at our own rural home. And whenever possible I cherished the times I could spend alone in nature.

By some fortunate synchronicity, I came to know that Gaia's resonant heart-source, her Heart Chakra, was to be found Glastonbury, England, where the mists of Avalon hold ancient secrets and stories. And as is true for so many, from the time I first knew of this, I felt a strange and strong pull to go there. Shortly after the arrival of the New Millennium, a surprising opportunity came to attend a writer's retreat there. Without doubting for one minute that I was to go, I registered for what would be a pilgrimage of soul and heart, and personally transformative beyond my wildest imaginings.

Gaia is in no less distress in these tumultuous times than was true in the 1960s. It is heartening to celebrate the gains made over these decades, but at every turn daunting threats remain to Her and our well-being. Wendell Berry's words shape much of my present focus and work: "The care of the Earth is our most ancient and most worthy, and after all our most pleasing responsibility. To cherish what remains of it and to foster its renewal is our only hope.

I am certain that most of you reading this think of yourself as Earth-lovers. But we are called upon to be more if we can, to be Earth-advocates and even Earth-warriors… to raise our voices and take action on Her behalf. It is a mutually-beneficial, heartand spirit-nourishing alliance. Beautiful Gaia, the ineffable Spirit of our Earth-home, offers her vital presence everywhere but particularly radiantly and powerfully on Avalon's ancient isle.

Avalon's enchantment in no small way also arises from the Somerset landscape and the many magical Beings which inhabit it, each new encounter thrilling me anew. Having been enthralled at my first sighting of the Tor from the bus, it was a very special experience to step onto the path that first time and clamber up along the many steps and turns leading to the now-roofless St. Michael's Tower which is all that remains of the medieval structures of the Benedictine monks of Glastonbury Abbey. The views from the Tor's 520-foot summit are worth the tired legs and labored breathing necessary to get there. One can see for easily 25 miles in all directions across the Levels, land that once was shallow ocean and salt marsh before the Romans and then the monks drained it for agricultural use. On certain mornings when the air is right, mists rise just as they did in those ancient days, obscuring the land all around the Tor and rendering it an islandin-the-mist once again. The Mists of Avalon as Marion Zimmer Bradley captured in her book title.

I was also completely awed by the trees. As already noted, Abbey House bordered the ruins of the ancient Abbey and it was a marvelous bonus that, as guests there, we had free access to the grounds through the huge wooden gate at the back of the yard. Apart from the haunting beauty and mystery of the tumbled and towering ruins, there are acres of verdant lawn, an apple orchard, two huge fish ponds, and dozens of incredible trees, most towering giants with impossibly huge trunks and limbs.

One quickly became my favorite, an enormous Copper Beech not far from the gate. Its smooth gray trunk would need at least eight people to encircle it. Its many knobby roots offered seats, an invitation I happily accepted, enjoying the presence of this amazing Tree-being and the marvelous views of the Abbey grounds spread out before me. I sought the Beech's company often leaning back against its friendly bulk and closing my eyes for quiet reflection, my special retreat place for the Retreat.


Carol Ohmart Behan is a writer, eco-activist, and a teacher of Earth-wisdom through labyrinth and pilgrimage. She lives in the Catskills of Upstate New York.

Answering Avalon's Call - The Mystical Odyssey of an Earth-Healer is published by O Books, ISBN: 978-1-78535-508-0 (Paperback) £16.99 $27.95.