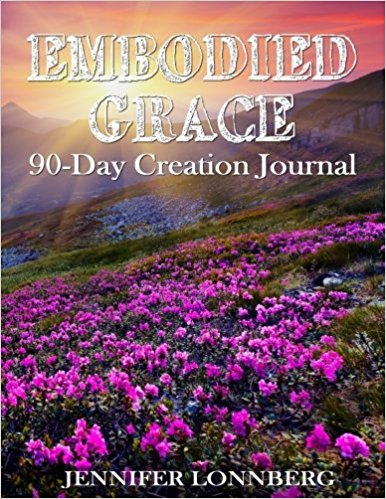 Do you ever feel like "successful people" just don't get it. They don't understand. And it's obvious that the grass must be greener where they are?

This is a trap that many of us have fallen into from time to time (or maybe I should just speak for myself), but when you're trying to work toward something that you want in your life, it's hard not to compare yourself to someone else.

There's truth in knowing that whatever is inside you, whatever is in your own grass, is what you'll see all around you. If your grass isn't green then we need to look deep inside and find out why. We really do have to work on our own personal space in order to allow our own "grass to become greener".

An excerpt from Embodied Grace: A Woman's Path to Empowerment
By Jennifer Lonnberg, Christian Psychic

Motivational stories are amazing and inspiring and they will make you feel all emotional and wonderful…but the trap can be that once the "motivational high" wears off you can also begin to feel like the grass is greener where they are. You haven't had to go through their circumstances and they sure don't understand yours. Yes they are living the high life now, and it's all sunshine and roses (for them) but a Cinderella story is not in your future.

Does that feel familiar?

Don't fall into the temptation of judgment. You have to only focus on your own yard and your own grass! Have you heard the saying "the grass is greener where you water it"? It's very true. Don't compare yourself to anyone else's circumstances, but just know that YOU have the power to change your own! You have to take control!

Once you start recognizing and allowing yourself to become aware of what "beliefs about life" you have accepted in your own life up to this point, then you can accept and understand where you're actually working from. Once you have that key understanding and starting point, then you can take steps to create change.

Do you recognize any areas where you compare yourself to others? Have you ever felt like the "grass is greener" for other people? Be honest with yourself and acknowledge what you really think about the phrase "the grass is greener for other people".


The point I am trying to make in the book is that you have the power to change your circumstance at any time, IF you're willing to take a good look at what you're doing now that isn't working for you.

What limiting beliefs do you have that are keeping you from what you truly want in life? What are those beliefs telling you? Where do you see that playing out in your life?

***************
Christian Psychic, Energy Healer, Speaker and Author of Embodied Grace, Jennifer Lonnberg struggled with the pain and debilitating anxiety that came from a life of negative thinking and self-doubt. Why are so many people unhappy? Why can life be so miserable? Is a life of joy and abundance unrealistic? Now, Jennifer is a leader in the self-discovery movement. She is passionate about sharing her story of transformation, and how anyone, regardless of their circumstances, and challenges can begin today to create the life they have always dreamed.
Find out more at

www.JenniferLonnberg.com

or get her book Embodied Grace: A Woman's Path to Empowerment on Amazon.