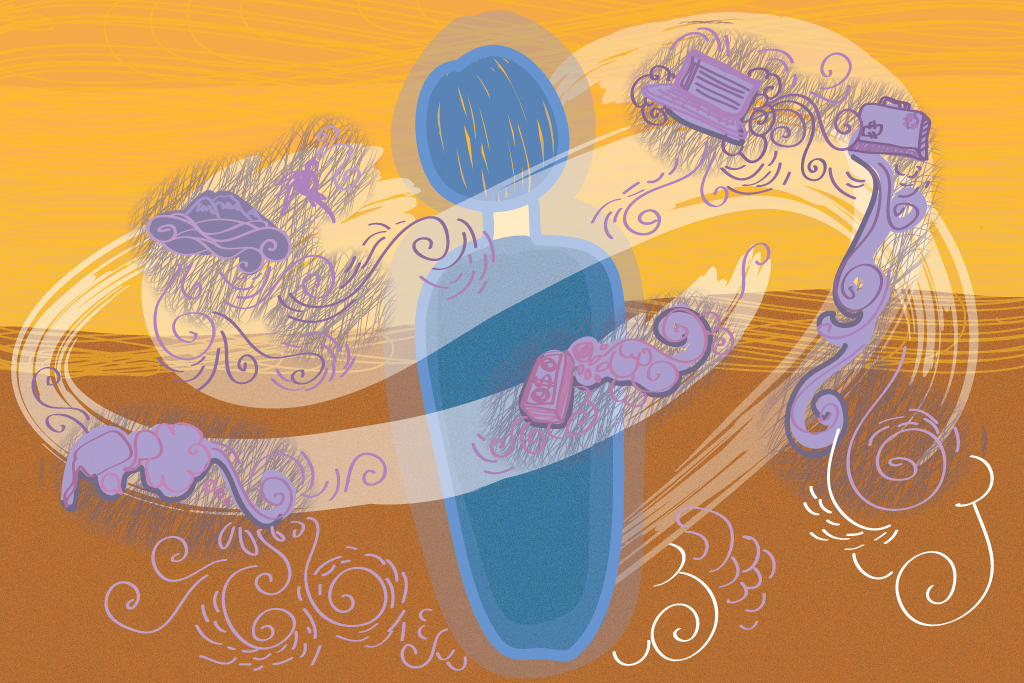 In the womb of my mother, I experienced first love.
She and I were one.

As I took birth, I sought the same love,
Through her beauty, touch, sound and feed.
I experienced love with my senses.

As I got a name, I got attention in separating me from the world.
I basked in that attention, and experienced love through it.

As I grew older, I got more attention in the ways of the world,
conforming with or possessing it, or rebelling against it.
I replaced love with attention, until gradually,
I stopped hearing the voice inside and lost the love of me.

The more attention I sought from the world,
the more I had to conform.
I hid the embarassing Self in the shadows,
even when it cried, spilling over at times.

Seeking more and more love, I sought to become a hero -
to the family, to the community and even to save the world!
My social following grew, my likes hit many million,
My repressed shadows multiplied, and, revolted.

My world started reflecting my shadows, all around me finally,
And I found myself living in a repulsive world,
Taunting me, angering me, deceiving and harassing me.

All my million likes, now meaningless and empty,
I felt like a hounded victim. So, where did the Hero go?


Some cannot loosen their own chains and can nonetheless redeem friends.
You must be ready to burn yourself in your own flame;
How could you become new, if you had not first become ashes ?





About the author: A corporate professional turned entrepreneur, Sanjay Desai's true passion lies in
stimulating evolutionary change. Through ConsciousLeap, he seeks to trigger the spark of consciousness, using the literary and arts media to engender self-reflection and self-awareness. Log on to

www.theconsciousleap.com

to know more about his latest endeavor and follow

www.consciousleap.life

for his latest writings. You can also follow him on

twitter.com/conscioussanjay