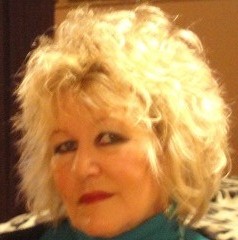 StarzMayaMoon



"There's no place like home"



Although we do enter into May with Mercury still in retrograde; the influences are softening and in comparison to April. May shows to be quite mild. We have been through some powerful forces and lessons so far this year, but always the intention is to advance each human to his/her potential. As we move into May we begin or perhaps continue to unite with our highest self. And more than lessons to be learned and challenges to navigate; May offers a time of self healing and inner changes.

1) Our Universal lessons and message; the caption of "no place like home" is purely a spiritual and metaphoric truth. This refers to what is held within our highest self, and shines brightly amongst the chaos, angst and lessons of the past. Our lesson is to find all truths from within before searching from the external. And to bond, connect and convene with that true self so that we finally have the chance to empower, heal, rebound and trust. The message is clear and simple; that our true needs and all that brings joy, balance and happiness begins-and ends within each of our spiritual beings. It is not intended to deny our human, literal and physical needs, but to help us see beyond the collective and the circumstantial. Happiness is found by facing the truth of whom and what we are and learning to accept that there are times it can be enough. In May we hear the gentle call and feel the silky touch of vibrating and convening with our inner self, that which never runs dry or cold but is a constant source of fulfillment, destiny and the many choices we so often take for granted.

2) Love and relationships; because there is such emphasis in May on truth and self, love abounds in all directions and type. From pure romance to friendships and family finding or reclaiming our "home" (our highest form of self) enables and encourages us to be expressive and compassionate. May is a wonderful month for meeting our life partner, as long as we stay clear and focused on our path and that which adds rather than subtracts. For those single and seeking May proves to have great potential, but the caution or warning lies within that human tendency to put the "love of love" over what is real and/or true. For romance awareness is needed both in the sense of considering those which we might otherwise dismiss and staying grounded so we do not risk making poor choices. For others family and friends take center stage as when we unite with self we are capable of greater understanding, intuition and compassion in its highest state. It is also a month where we again my experience reconnections both romantic and platonic; friends, lovers and even family seem to reappear and all with the same intentions. To establish a better or tighter bond, offer acceptance over judgment and for some, the "one that got away" suddenly is well within reach. May is the perfect month to take risks in social scenarios, pushing us to become more open and accessible. Perhaps joining a social or dating network, any venue that allows us to explore the power of love. It is also a wonderful time for planning and hosting parties, intimate get together, trips or just a backyard barbecue inviting the neighbors or other guests easily overlooked. For those that stretch their heart and reach out in and for love, the rewards are truly nothing short of amazing. Each new or renewed relationship and even the most casual of interactions sends the spiritual message to the collective and Divine that love is where we can share and care.

3) Jobs/careers/economy; May offers many a chance for something new or different when it comes to career or our field of expertise. For those that have longed or yearned for something more, May is a solid month for job or career changes, new business's or the expansion of what we may have started. Most should see an increase overall, as long as our intentions are aligned with our true self and not motivated by pure greed or risky and unstable choices. The economy remains stable and we are even likely to see a spike in pay, benefits or profits. Because inflation is at somewhat of a standstill May is a great time to look at investments or begin a retirement fund or portfolio. If we look again to our reference of "home" we will find that this is also a literal statement as well. For those seeking a home, whether that is a penthouse in the city or a farmhouse in the rolling plains; all rely and connect back to the intention of finding a physical home AFTER we have found our true home within the heart. Although May leans towards the buyer, sellers can be successful in a short time frame if they are able to remain competitive and with an eye towards the future potential rather than a pot of gold.

4) The weather and forecasts; the weather always reflects our Universal message and lessons and May is no different. For most we return to a more "normal" or within the seasonal expectations rather than the chaotic and dramatic shifts we experienced in April. That being said, for some countries, locations and depending on your current season some forms of storms, upheavals and excess ARE the norm and should be expected. We will see a bit of all types of patterns but until the latter part of May most of these will be manageable. The last week or so of May, there does show to be some potential for a few fairly significant and potentially threatening weather events. My guides show these risks to be both fire and storms that enter land through the sea or oceans. All is only to remind us of our lessons and to help those that still seem to struggle with allowing love to permeate their existence.

5) Government, politics, world leaders and security; as my guides have mentioned in numerous monthly forecasts, the recent strikes of or from the same militia or terrorists remain a threat globally. This is and always has been a more spiritual battle and with May highlight love and finding our "home" from within the collective grows quite powerful and is capable of defending our universe. There will remain a bit of chaos or more aptly put a general sense of mistrust for many countries in their government, leaders or those that hold power. But our Universal message is strong and quite a competitor therefore slowly those who have honorable or intentions towards the collective and greater good will finally find favor within the majority. It has been a downward spiral for those leaders not seeking to help their own people and/or country and the power of self love builds strong resistance for those to even attempt much damage or keeping their stronghold. The grip becomes precarious even and those that reign for power and greed will find their time is coming to an end. Although May is not quite enough just yet, the strong influences will reduce the power of many and hold such power at bay as the year moves on. The media has seen unprecedented changes and shifts (as predicted) and the "clean up" are far from complete. Expect to see a continuing trend towards truth and compassion, slow but steady as those in authority are forced to look within which in turn is spread onto others. The media is headed towards becoming a place of nothing but truth, unbiased and without prejudice or pride.

May is in many respects a "soft" month depending on your personal journey and path. Although our lessons are actually quite powerful and extremely meaningful, these enter as they intend to exit, with compassion, caring and kindness. Home is the place of our symbolic and literal shelter, where we are welcomed without question or judgment and are given shelter, comfort and peace. In the spiritual sense, this is a profound experience as so many humans have never truly found that "home" no matter how many moves made or places searched or lived.

Our message is to abide by that which we first embrace within self. Only when we are whole and united with the blessing of Divine can we hope to truly share anything of value even our "home". May offers love, hope, second chances, healing and a way to move past the darkness and into the light. And no matter the personal dream or individual path and purpose, what we find within our own heart and soul we give generously and as the collective moves to the rhythmic tune, it is all sanctified and given back. Rejoice and express all you find, when you reach the center of the heart and the home.



Listen to StarzMayaMoon and Natalie (aka Starzcast) on Monday nites 8-9pm edt at:



www.blogtalkradio.com/starzcast



You may reach StarzMayaMoon at:

www.starzpsychics.com/starzmayamoon




Reproduction of all or any part of Sharing the Vision with StarzMayaMoon©, including previous posts, without the express written permission from Planet Starz, Inc. is strictly forbidden. All violators will be prosecuted to the fullest extent.