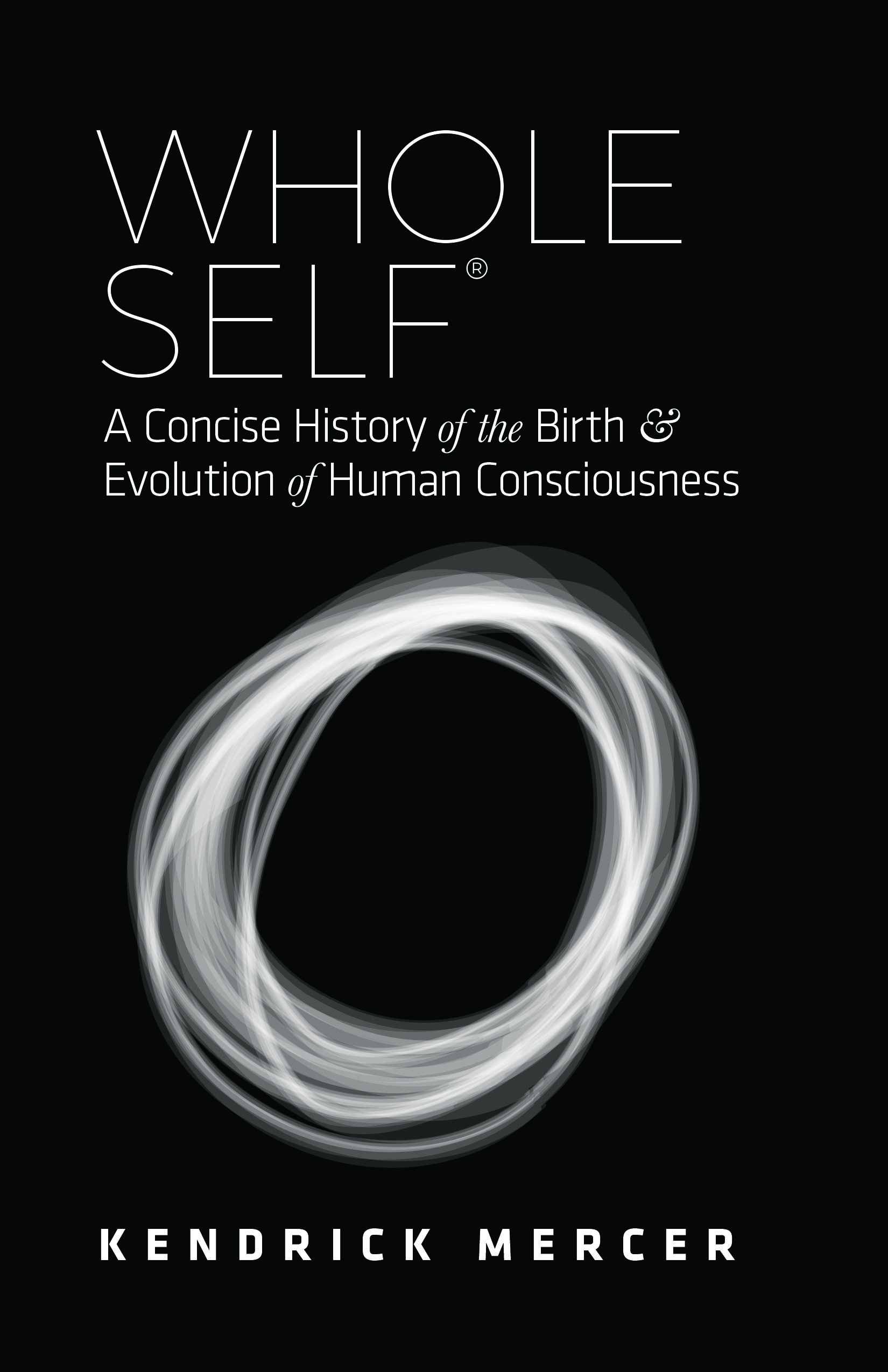 The Shift from Animal Consciousness to Modern-Mind Consciousness
While we can grasp Whole Self as our ancestral genetic response to the natural world, it is impossible to understand how dramatic the shift in the mind and consciousness of humans was, and its shadowing effect on humankind, without understanding its historic beginnings.

Between 60,000 and 70,000 years ago, according to anthropologist Brian Fagan, our Cro-Magnon ancestors underwent a dramatic shift in consciousness that endowed them and their descendants with "all the awesome mental abilities of modern humans."1 This sudden shift was the greatest, most profound moment in human and world history, yet it arrived quietly, going unnoticed. It remains uncelebrated even today. Within a relatively short period of time, speaking in evolutionary terms, our Cro-Magnon ancestors and their descendants had a new consciousness that incorporated selfawareness and cognitive ingenuity.
While experts in all relative fields, such as history, anthropology, paleontology, psychology, and neuroscience, agree that the Shift occurred, they refer to it in a variety of ways, including:
2
• A shift in modern human cognition.2
• A shift in primary consciousness and self-awareness.3
• A shift to become fully modern humans [who are] cognitively superior… [and] behaviorally modern.4
It has been difficult to precisely pinpoint the exact cause for the Shift, but we do know it was set in motion as a result of one or more of the following three factors:

1. The abrupt and striking reduction of the human population, almost to the level of extinction, as a result
of the supervolcanic eruption of Mount Toba, located on the Island of Sumatra in present-day Indonesia, which required the small surviving population's adaptation to a striking change in their environment.5
2. A sudden psychological insight leading to abstract thought by one member of the community, a form of reasoning that was quickly encoded by others and passed on to the entire population over the next few thousand years.
3. A genetic mutation in brain cells, such as the mirror neuron.6

Whatever the reason, this cognitive shift undeniably occurred. Advanced consciousness became present in all humans within a ten thousand-year period, which is a blink of an eye in evolutionary time.
The Shift coincided in time with the explosion of Mount Toba, a cataclysmic natural event with environmental effects that decimated the human population. Geneticists estimate this event reduced the African population to include only somewhere between 4,000 and 10,000 females of reproductive age.7

Recent evidence has established that the DNA of people around the world is somewhere between 90 percent and 99.9 percent similar.8 This minimal amount of deviation confirms that every human on Earth is descended from a remarkably small number of very recent ancestors. While there were other species of hominids, such as the Neanderthals, in existence in the same era, the sole surviving population of our Cro-Magnon ancestors clung to life on the East Coast of Africa. To survive, these ingenious few implemented the extreme behavioral changes necessary to adapt to their new environment.

It was during this dramatic period of adaptation for the purpose of surviving new harsh conditions that a shift involving cognitive skills and self-awareness occurred. Due to the Shift, humans became the only animal with the ability to think abstractly. They could now imagine problems, solutions, situations, and
circumstances that did not exist in present time or present space. This life-changing capacity enabled our Cro-Magnon ancestors to imagine solutions to unfamiliar problems. Equipped with this astonishing, amplified ability for adaptation, they were prepared to migrate: first into Asia, and subsequently, step by step, into every type of environment on Earth.

To better understand the importance of the Cro-Magnon proficiency for adaptation, let's turn to the period prior to the explosion of Mount Toba. During this time there were several migrations from Africa by other hominids, including Neanderthals. Because of their limited ability to adapt and thrive in new environments they eventually became extinct.

The Shift impacted every human on Earth and transformed the world forever. In a blink of an eye, in evolutionary terms, the new human mind established a new reality on our planet, which has significantly impacted all life on Earth. The ability to think abstractly equipped humans with astonishing survival skills and life-living advantages, including, but not limited to, the ability to create art, weapons, and technology, and most importantly, the ability to adapt to unfamiliar situations and circumstances. The small population of humans remaining after the Mount Toba explosion had to adapt to extreme changes in their environment to survive and thrive. This ability is the human signature. Humans became the only kind of animal capable of adapting, surviving, and thriving in every environment, anywhere in the world, no
matter how cold or warm, how arid or moist, how high or how low in altitude.

Each of us carries the human signature in our genes and cultural encodings. It continues to enable us to adapt to a vast array of situations and circumstances in our lives from the mild to the extreme. There are many contemporary examples of people harnessing adaptive skills to overcome incredible challenges. One dramatic example is the Jewish people's response to the threat of annihilation by the Nazis before and during World War II.

Some Jews took extreme adaptive action to escape the Nazi threat before it got out of control. Many exchanged everything they owned for freedom. Almost all escaping Jews moved to unfamiliar countries where they learned new languages and customs to fit in. Jews that came to the United States in that era, for example, not only survived by readily embracing a whole new way of life, they thrived.


KENDRICK MERCER is a historian, philosopher, and consultant. He has provided more than fifty years of coaching to thousands of people who note the transformational power of his business and personal development advice. His extensive knowledge of history, anthropology, evolution, psychology, and science has helped numerous corporate CEOs, presidents and executives, as well as entrepreneurs, independent business owners and more.

Mercer graduated from Willamette University in 1958 with a major in history. He went on to earn a Doctorate of Jurisprudence in 1961 from Willamette University Law School, and passed the Oregon State Bar, standing fourteenth in a field of 400 participants, and joined a law firm in Oregon. For more information, please visit

www.kendrickmercer.com

and connect with Mercer on Twitter. Whole Self is available on Amazon and wherever fine books are sold.