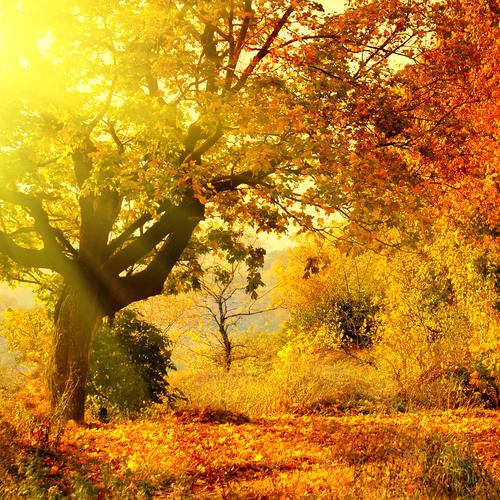 OCTOBER FEAST
This is a busy month! Take a short trip. Study and read more. Enjoy the beauty of your daily surroundings and also the discovery of just how much love there is in your life. What great advice. It was in my astrology for the month and I'm sharing it with you because what the world needs now is love, sweet love!
How can we create a world where there's more loving compassion? I say, do it for yourself first, then pay it forward. First say one nice thing to yourself each day. Give thanks for one thing about yourself. It doesn't have to be big or monumental – "I give thanks for my nose or lungs or digestion or…" Give thanks for your work whether you're working at home or outside of the house. Give thanks for your future whether it's certain or uncertain.
It's all about being grateful and that gratitude attracts more gratitude. You many find your friends and family thanking you for making food, or folding laundry or picking them up from an event. This is the basis for all good feelings. Who doesn't love to be thanked? And when you thank someone they WANT to do more for you, Presto Bango! And when they in return thank you, you WANT to do more for them. What a lovely vicious cycle, strange word, right?? But what comes around goes around.
Find one other person to share your abundance whether it's love or money or information… The benefits come rolling back to you. Karma is putting out what you want to receive. If it's love, love more. If it's money, give a little. It really doesn't matter whether you know the person you're sharing with or not.
Expand your sharing and caring each day to include one more place or person. Can you imagine finding one new place or person each day? By the end of the year that's 365 new places and 365 new people you've experienced. This is how you can create a life that has a favorable impact.
Here's a sweet short exercise that will help you with being a change agent for yourself and others. Bring your attention to your heart, place your hands over your heart and consider this thought, saying it aloud twice: "I am focused upon what I want. I am focused upon what I want." Now please find a comfortable position, placing your hands gently in your lap and close your eyes. In this moment, go within to that place of inner quiet where you experience your connection to the higher self. Let go of all thoughts and begin to observe the inflow and outflow of your breath. With each inhalation and exhalation, allow yourself to become more relaxed, more comfortable, more at peace. Breathe deeply and slowly for two to three minutes or two or three breaths if you're in a rush.
From this place of calm, heart focus become aware of your style of communicating with yourself and others. Is it as loving as you would like? Do you give yourself acknowledgement for your accomplishments? How can you improve? How do you listen to yourself and others? When you speak, do you make sure that you are understood?
When you understand what you want and how you want it to come you can be a model for receiving and giving. It's simple really. Each moment we are moving toward our desires whether it's your first cup of coffee or tea in the morning OR the dream job, love or home. Desire draws us forward, pulls us, really, toward what makes us happy and fulfilled. This is attraction.
When you come from love of the coffee or tea, person or place it is magnetized to you. Radiating out more love, compassion and giving brings more of the same. You all know someone who is grumbling, complaining and for whom life is a struggle. Their negativity produces more negativity. They can give copious examples of how life is shafting them. And you know what? It's their truth.
With this example you can become less negative, looking at untoward events as lessons. What are the lessons you're currently learning? This is Earth School after all. So be mindful of the lessons you draw to yourself. Overcome the obstacles quickly with grace and ease. Get on with it!
Having Spirit Guides and allies is a powerful way to move beyond these glitches to live the life you are meant to live. These guides want only what is highest and best OR better for you. They have a higher perspective and can see further into what's out there for you. Find a way to connect whether it's in a shamanic journey or meditation. The angels, power animals and spirit guides cannot just boss you around even though it may be best for you. They must be asked! Learn the art of asking.
I have an upcoming www.shamanweaver.com/journeys-teleseminar.html in October and each month I have FREE classes for you to learn how to tap into your guidance. Join me for a FREE Oct 17 www.shamanweaver.com/tap-into-your-intuition.html and we'll share the love! Learn the fundamental skills and competencies to develop powerful insights, and apply them to your everyday life. You can listen to that still small voice and follow its wisdom. Making choices from a place of deep knowing your life flows with abundance, grace and ease.
Bliss ShamanWeaver Shiela Baker
shiela@shamanweaver.com
shamanweaver.com

Image & LIcense: Depositphotos_1362679_s-2015.jpg