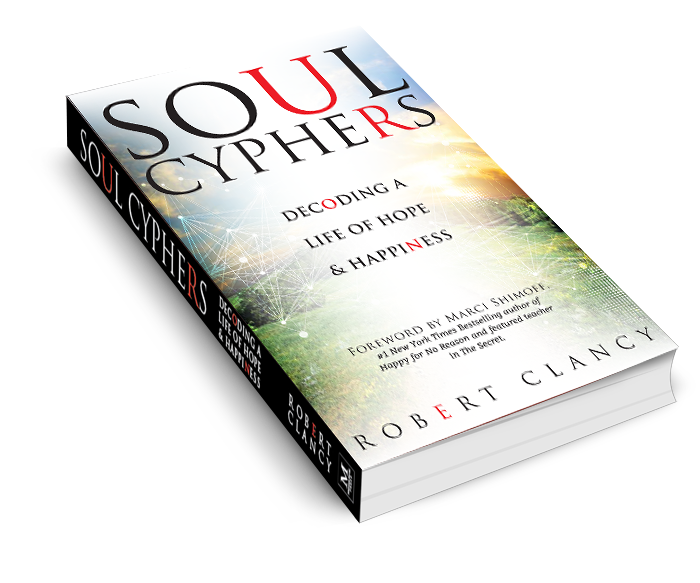 "Faith, love, and death are all parts of life. The differences among them are that faith carries us through life, death ends our life, and love transcends
I perched myself hesitantly on the edge of his desk. "Dad... I have something to share with you and what I'm going to tell you is the God's honest truth. I'm not sure if you are going to believe me or not, but I pray that you do. I'm not sure where to begin, so I'm just going to tell you. I want you to know that there is another side—heaven is real. This I know without a shadow of doubt. Mom is going to be taken care of. In fact, we all are. When I was nineteen, an angel appeared to me—a real angel. I know it sounds crazy—when we die…well… it's not the end. The angel showed me what heaven feels like and that our love and every act of kindness and compassion not only carry over with us, but they directly feed the universe now."

After revealing all this, I was suddenly back in that incredible moment of my life. It was a difficult and dark period for me. I'd broken up with my first serious girlfriend, and several friends had either committed suicide or were killed in a fatal car accident. I had given up on life and surrounded myself with negative people. What's the point? We're all just gonna die anyway.

I went out drinking almost every night of the week. I accepted rides from people who shouldn't have been on the road. I mixed a deadly cocktail of prescription drugs and alcohol to dull my inner pain. I didn't care. I felt so alone, and had no one to turn to for support—and I didn't want it. I was lost. If I had continued on this path, I would probably have been dead within six months to a year.

At that time I worked in a restaurant as a cashier and occasionally bartended. I was probably drinking more than I was serving. I was gaunt with dark circles under my eyes from the abuse I'd been doing to myself.

The week I hit rock bottom, a waitress quietly pulled me aside at the end of my work shift. "I think you need help. Serious help. You're not looking so good."

She lowered her chin and her eyes pierced my soul. "I know what's going on with you." She hugged me. I felt like my mother's arms had just wrapped around me. "I know something that might help you. Have you ever tried meditation? I've had my issues too and this helped me."

She placed the booklet into my hand and placed hers on top of it. "This is a guide that will explain everything. I suggest you start tonight, and skip going to bars after work from now on."

That night I read the meditation guide, followed the instructions, and said a prayer asking for healing and God's mercy on my soul. I sat quietly on my bed in the lotus position and attempted to clear my mind of all thought as instructed by the guide. It was difficult at first, but each time my thoughts tried to take over, I was able to steer my mind back to that nothingness described in my mediation booklet. After what seemed like a couple of hours into this meditation, I thought I saw a gentle pulsing light with what the book described as my "mind's eye" and it broke my peaceful concentration. I opened my eyes to find a bright, laser-pointer-like white light twinkling on my wall near the edge of the ceiling.

I wrinkled my brow and crossed my arms. "I thought I was having an experience." Even so this light seemed different. It was centered within a dark oval shadow that appeared to be a black hole on my wall.

I stood up to investigate and moved the drapes from my window to alter the beam. It didn't. The light must be coming from a reflection off my watch. But the beam could not be broken, not even when I waved my hand in front of it. "Now that's just weird," I said out loud. The light is coming from the wall.

I moved back to the corner of my bed and stared at the twinkling light. It seemed to be changing shapes with hints of color while it slowly became larger and brighter. The dark area also slowly increased in size as the light intensified. I was mesmerized. At one point, the light unfolded like a butterfly emerging from a cocoon. I saw a tiny winged shape. It reminded me of a paper cutout of an angel. I smiled. Now this is getting interesting.

The book didn't mention this part.

Time seemed to slow down when the shape suddenly became crystal clear. I rubbed my eyes, and dropped my hands to my side. Oh my God!

Before me was a perfectly defined angelic entity within the black window-like portal on my wall. When I first saw it clearly it was about the size of a Barbie doll, but it continued to get larger as it drew closer to my room. I lost all sense of time.

When the angel reached the edge of my room, the black oval enlarged to the size of my entire wall. My thoughts raced as the angelic entity emerged from the portal. She had the most Divine face I'd ever seen, beyond all the paintings and books I'd come across in my life—a pure, classic beauty. She was larger than a human—approximately six-and a half to seven feet tall, adorned in a thin, white robe, a simple braided rope around her waist, a delicate tiara seated on her head, and plain sandals wrapped her feet—exactly what you'd expect, but more.

I could feel only pure love radiating through my body within her presence. The whole figure was ghost-like, shimmering white, and semi-transparent—almost as if she was made of light. She exuded a nobleness that made me feel like I was in the presence of royalty. Her wings were shaped like those of a dove and her hair gracefully curled around her celestial face.

She greeted me with a momentary kiss before backing up. I felt a love in my heart like no other I'd ever experienced in my life when she touched me. Taking in the whole vision, she instantly reminded me of a quintessential Greek or Roman statue. She was a goddess.

Here I was, simple me, face-to-face with one of God's supreme messengers. I felt loving warmth throughout my body. When I closed my eyes, I could see a celestial light with my minds-eye that was emitting from her upon me. I felt healing.
…the light of the universe began radiating from her. My entire body, every fiber of my being, was suddenly at complete peace—beyond love, beyond happiness—just peace. It was as if I was being hit with a gentle pulsing light made from pure unconditional love. My soul was healed. This is what heaven is. This is what God is.

The heavenly light continued to pour into my body, and she slowly lifted her hand with the index finger extended. While watching this movement unfold, I was suddenly reminded of the outstretched "hand of God" painted on the ceiling of the Sistine Chapel by Michelangelo. She reached out and gently touched my forehead between my eyes, opening my mind to the all of the love in the universe.

I gently closed my eyes and lost all sense of time. My body grew warmer as thousands of spiritual messages began flowing into me. The messages came to me in the form of pictures from a rapid slideshow and thoughts from elsewhere that permeated my mind. It was as if my thoughts and another's were merged into one.

I wasn't on my planned life path. I was supposed to be helping people, especially youth, to teach them the importance of kindness and compassion. I had a purpose to fulfill and I needed to move away from the detrimental and destructive course I was on.

It's all up to me. I have a choice. I always had a choice. Never have fear again. I am healed.

I surveyed the life I had created for myself in this moment of moments and I was way off the course I was placed here on Earth to follow. I knew I was engulfed in negativity, but now I could see how to transcend it and help others do the same.


Robert Clancy is a gifted technology entrepreneur, bestselling international author, spiritual teacher, and inspirational speaker. His Facebook fan page, Robert Clancy– Guide to the Soul has over 600,000 followers worldwide. He is also a regular contributor to the popular Los Angeles KABC Radio's Late Night Health Radio show. Learn more

GuideToTheSoul.com

and

SoulCyphers.com




Reprinted from Soul Cyphers – Decoding a Life of Hope and Happiness by Robert Clancy by arrangement with Mohawk Press, Copyright © 2017.