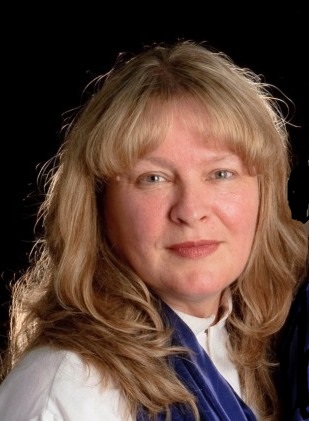 Maresha Ducharme




Perseverance is the continued effort to do or to achieve something despite difficulties, failure, or opposition. It is the single most important virtue in self-realization.

The simple act of returning again and again to consciously breathe and enter into stillness, is the great sustainer. It is nourishment of the Soul at the deepest level.

As we go deep in meditation, the energy begins to inwardly expand. As our consciousness is brought deeper within, we can feel and find and know what is within us. And if what is within us is allowed to come forth, it can save our lives. Going deeply within can feel challenging, but it is the best way for revealing to ourselves, our Selves. It is the best way to feel and know our union and communion with the great Mystery.



~
Anchored, Centered Empowerment

Harnessing the Pure Energy of Consciousness

The purpose of being on a spiritual path is to be in conscious relationship with the Soul and therefore, in union with the Divine. In order for the union to take place successfully, one practices self-reflection and self-observation without judgment. This is witness consciousness.
The witness is the only place from which you can look at yourself and observe all that you are. From the witness, the full spectrum of all the poles you are expressing — comfortable/uncomfortable, angry/patient, positive/negative — can be observed without judging whether they are right or wrong, good or bad. Witness consciousness embodies the Absolute.
As you practice witness consciousness for yourself, you can then begin to practice as
you look outside of yourself toward others. This is the basis for conscious relationship. You can either be a compassionate mirror for others, or you can receive a mirror for yourself. You can stay in a neutral, loving, and compassionate place as you give or receive.
Let us say a man is frustrated with his wife. He feels he responds to most of her needs
and wants, and yet, she never acknowledges this or says thank you. In fact, not only does she not say thank you but she also complains to him about his inattentiveness. Over time his frustration has mounted and so he very often feels himself in emotional reaction.
It is at this juncture that the internal process has a chance to be transformed. The "set up" appears to him that she is the reason for his frustration. Her behavior is his justification to feel angry and frustrated. However, as he begins to self-reflect and realize that he cannot change her behavior, only his own, then the door of consciousness can open and inner transformation can begin to take place. In the moment of frustration he can accept that the reaction he is feeling is his own. He can then go through the internal process of watching, through the witness, what is arising while bringing the breath to the forefront and simultaneously feeling all the sensations of frustration. It is. It arises. It dissolves. The breath begins to neutralize the reaction.

When you take the blame off of a person or situation outside of yourself and simply, without judgment, take responsibility for your feelings, a huge release of potential, projected energy happens. This potential energy is now available for creative purposes.
As you practice this internal discipline, transformation is taking place. When you
observe, without judgment, what is limiting you, you can let it go. This transforms the limitations of the ego that prevent the evolution of the Soul. If you enter into self judgments such as "I should know better by now," or "I'm not able to do that yet," you block the possibility of seeing how you are limiting yourself. But if you are in witness and you stay neutral, without judgment, you can see how you limit yourself. Over time, the limitations are revealed and dissolved.
The path of transformation is to tread one step at a time as you witness and release
whatever keeps you from union with your own Soul. First, practice within yourself and make progress by bringing the witness to all situations with all people. When a challenging situation occurs between you and someone else, it is a divine set-up, an opportunity orchestrated for the possibility of your spiritual transformation. These set- ups come when least expected, when you feel most vulnerable. Under these circumstances you are greatly tested. It is easy to let go when it feels like not much is at stake. It is much more difficult to let go when it feels like everything is at stake.
To see the set-up will establish an opening for transformation. Once the situation is
recognized as a set-up, you will realize that it is not about a person or situation. That person or that situation is just playing a role for you, and those set-ups are designed to bring you exactly where you need to be so you can feel exactly what you need to feel and learn exactly what you need to learn. It is not about the external situation or person you are relating to. It is internal. Understand that it is about you and your own soul.
The possibility for consciousness lies within that moment. That moment is your
point of power. When someone plays a role for you, it stimulates the possibility for this transformation to occur. As your fear, insecurity, judgment or anger is revealed, it becomes possible in that moment to open to pure consciousness as you release the obstacle that keeps you from the light of God. In that moment, purification of fear, insecurity, judgment or anger is taking place.
A shift in consciousness happens when you choose empowerment, when you allow
your insecurities to be purified. It may feel as if you are losing power because the ego does not feel gratified and strong. The ego feels defeated and weak, but in reality, your Soul is gaining strength.
When you play with the power of anger, you feel as if you have control. The sheer
force of anger easily manipulates people and situations. With anger comes the illusion of power and control, but anger will not give you the experience of anchored, centered empowerment. To find real empowerment, you must allow yourself to go to the opposite pole, which is being powerless, and allow spirit to be at the helm.

When you enter into the release and purification of anger, a creative, constructive energy begins to be realized. Anger is fueled by fear of the unknown, fear of loss of control, and fear of vulnerability. When these filters of fear are removed, the same potential for energy exists. When the power that fueled the anger is void of the negative distortion, it is now free to be experienced and expressed as a constructive, creative force that embodies healthy empowerment. Paradoxically, surrender, release of control, and acceptance pave the way for pure energy to be channeled. Learning how to harness this energy engenders the creative process. The energy is always accessible and can even gain in momentum once the distorting filters are no longer blocking its path.
Energy is infinite. It is only experienced as limited when you try to control it or
when you try to own it by holding onto it. Your energy body expands beyond your physical body; it is fueled by prana, the infinite, inexhaustible energy of the universe. It is the never-ending source of energy and empowerment that sustains us. By consciously allowing purification of the ego, and therefore development of your soul, you can tap into this source because there is nothing in you resisting it. When there is nothing in you that resists, the energy flows fully and effortlessly. Then you experience integration, empowerment, and union.
This spiritual practice — choosing empowerment through the witness, even in the most challenging of circumstances — is an ongoing practice. Through life's trials and tribulations, you are constantly given opportunities to choose consciousness. The opportunities never stop, but as you become more adept at the practice, the load lightens. If the purpose of being on a Soul path is transformation, which is Soul realization and union with the Divine, then every step you take strengthens your spiritual muscles. When you become adept at meeting all that life brings to you without complaint and with gratitude, then you will realize this source has always been and always will be feeding your every move and your every breath. To say, "Thy will be done, not mine," brings empowerment.

Practices for a Good and Simple Life

In spiritual awakening there is a gradual unfolding of deeper and more subtle awareness. All of the impulses that come to you, come from Spirit. There is not a thought that is your own. Spirit individuates through each one of us as we express ourselves.
Nothing outside of you is outside of Spirit. In other words, everything that comes to
you comes from Spirit. With this realization, the need to control the situations in life, and the fear of not doing the right thing will begin to dissolve. As you build trust in Spirit, serendipitous and synchronistic events happen more frequently. Being in the right place at the right time is the result of trusting this awareness. All of the infinite energy of the universe is now available to you. It is limitless and unbounded, and it is
always there. By releasing the blocks and limitations of ego that keep you from the light of Spirit, you accept the path of freedom.
These words sound good, but how do you remove these limitations and blocks? How do you ground these ideas into a practice that becomes the basis for a good and simple life? How do you surrender to Spirit? First, hold the awareness that nothing is outside of Spirit. When you feel a reaction to anyone or anything, know that your spiritual work is at hand. And then—


1. Be in witness. Allow yourself to see what arises. Neutrally observe, even if you are in pain or disharmony mentally, emotionally or physically. Relax your body. Let go. If you are reacting against something, you are out of center. As soon as your mind starts to argue or defend, return to the breath and relax. Return again and again to the neutral witness.


2. Accept yourself when you see your weaknesses, and do not go into self-rejection. Just witness. So you get angry, so you are stubborn, and so you are self-righteous. You are not above or beyond these places; it is how you react to them that you must work with.


3. Stop blaming someone or something outside of yourself. Own what is yours. When you find those places, own your anger, own your projections, own your stubbornness, and they will then become your points of power.


4. Sit with those feelings and let them burn through completely; that is tapas. You have now been able to go into witness, you have seen your reaction, and you are going to own it. You still feel threatened and angry, or whatever. The energy is still there, but you are responding to the energy differently than you did before. Tapas is purification; it is active and it burns. You may feel heat; you may feel your heart pounding, your blood pumping, and any number of things as the emotion runs through you.
As you sit with it, you may still want to enlighten him or to show her that your way is better, but you do not, because you own what is yours. That is tapas. You want the world to know that you are right, and you are sure that you are right, but no one is ever going to know or care because you are going to burn up that self-righteousness. That is tapas. You are never going to be recognized for what you think you should be recognized for. That is tapas. You are never going to be understood in the way you feel you should be understood. That is tapas. You are never going to get what you feel that you really deserve. That is tapas. Be humble. You just did something really big, and no one said thank you. That's tapas.
Sometimes it takes more time to let those places burn through, but we do not care. We stay with the stimulation until such time as we can let it go. We process it until we can return to peace.
5. Be grateful for a small victory. Be in appreciation for whatever small gains you are able to realize. Be content to do this humble work in a small but powerful way, in increments, as Spirit sees fit to bring it to you. That is humility. That is the practice.
6. Be patient with the process and let go of an unrealistic desire for completion. Persevere. You have to be able to be willing to be incomplete and to be okay with both your shortcomings and strengths. You are a work in progress and you have everything you need. Accept how you are right now; take it or leave it. If you do not take it, then you are resisting it. If you resist it, then you are doing battle with your own Soul again and it comes back on you. You will lose all your precious and vital energy in this fight. You will have a drain of energy, and you will not know why. Allow yourself to be in the process. How you are in the moment is what you bring to it. Stand up front with all of your imperfections, and go forth.

The Fuel for Awakening

My practice all seems to be about the same old stuff.

You are recognizing and seeing the potential for healing that keeps showing itself to you over and over again. But when you say it is the same old thing, you are putting it in a place where you can trivialize it or feel victimized and unhopeful about it. Instead, see it as the fuel to build your fire of the desire to be beautiful and peaceful.
Keep accepting it. It is not over until it is over, and it does not matter how long the
sequences last in life. It does not matter, even if it is life long or all the next life long. All that matters is that you say, "I'm sticking with it; however long it takes me, I'm sticking with it."
We pray to go from unconsciousness to consciousness. That is why we do not berate
ourselves or allow ourselves to become frustrated with our failures. Most of our actions every day are generated from unconscious patterns. As people on a Soul path, we know this. So we are not surprised when we do something and we think, "Wow, that didn't serve me very well. There's that old pattern again, another round for me."
Our failures are the fuel for awakening. When we see ourselves fail and it does not
feel good, we get to self-reflect and to see how we have served ourselves or others, or how we have not served ourselves or others. We get to see those places so we can give ourselves a chance to do better.
Be grateful for the epiphanies that come to you and for the consciousness that opens to you. Never berate yourself when you fail. Enlightenment is in the moment that you bring light to it.




Maresha Donna Ducharme is the founder and resident teacher of The Sanctuary, a non-profit, charitable organization. Her commitment to help each individual realize peace, health, and well-being in life, are the foundation of her teaching. She has been inspiring people to realize the sources of healing and peace, which exist within each one of us for over 35 years. Her vision to help people becomes empowered by living in conscious connection to the Divine, and to create health and joy in living is expressed in the creation of The Sanctuary.

Maresha holds degrees in Teaching, Education, Wholistic and Macrobiotic Counseling, and Energy Medicine. Her background and experience in spiritual and theological training is diverse. She has held a teaching ministry for the last 30 years. Maresha is a keeper of the sweat lodge, has trained extensively in Eastern Medicine, and in 1984 she was initiated into the Kundalini Shaktipat tradition. In 2000, she became an ordained minister and established The Sanctuary. The Sanctuary is ecumenical and open to all faiths and traditions and which finds the common bond of universal truths held at the heart of all faiths, and traditions.

www.snowdragonsanctuary.com