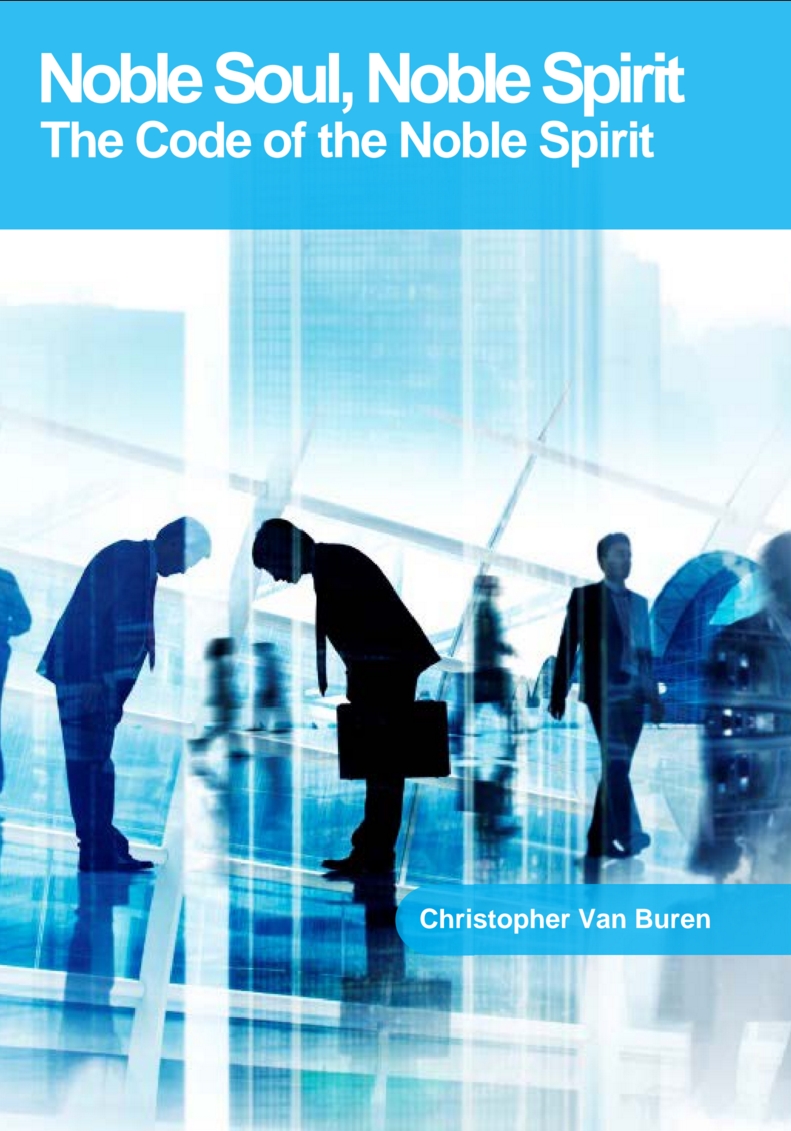 "There's a difference between knowing the path … and walking the path"

That's what Morpheus told Neo in The Matrix, and it's eternally true. But how do we walk a Noble Path? How do we keep ourselves on the path and what is the goal or purpose of the path? Where does it lead?

It's one thing to talk about it…to think about it … it's another thing to walk a Noble Path each day of our lives. To face the challenges and obstacles and continue to be guided by a Noble Code.

It's helpful to remember that it's a practice, not a performance. There's no finish line, destination or goal -- no panel of judges waiting to score your performance. The only measurement is within you – are you living by your code? Are you improving with each lesson, each challenge? Are you proud of your journey? Walking the Noble Path is just about walking. It's about who we are becoming … not who or where we've been.

Another important thing to remember that the path is not always bright and sunny. Quite often, you are walking in unknown territory and it can be quite dark and mysterious … and downright scary. I'm talking, of course, about emotional and psychological territory. This is where your training, your practices, rituals and loving community will help to get you over the obstacles and through the dark places. It's also when you get to dance with your shadow and bring it along with you on the path, without letting it dominate your way.

Finally, there are three keys to walking the path. These are essential tools or practices that will help keep you on the path and following your Noble Code. Truth is … there's a bit of an art and science to walking the Noble Path and I'd like to share three important concepts that are keys to hold with you as you walk the path…

First Key: Devotion

The first key to walking the Noble Path is the one thing that will keep us moving, day by day, overcoming obstacles and hardships and facing each challenge, each opportunity, each joy with the gratitude, enthusiasm, humility, and generosity of a Noble Spirit.

The key is Devotion.

We must be devoted. We must be clear about what we are devoted to. We must declare and pronounce our devotion (if only to ourselves).

So what are you devoted to? The Noble Journey? Your Higher Self (Noble Soul)? Humanity? Planet Earth? The Future? Love? Beauty? Creation? Loving Kindness? Your Soul Mate or Soul Family? God?

These are just a few possibilities. You must decide for yourself and declare your devotion and commitment to that which matters most. This is what will keep you on the path.

Take a moment to stop and think about what you are devoted to. How do you express this devotion? What does this devotion mean to you?

The Second Key: Self-Assessment

The second key is essential for knowing if you are staying on the path, wandering off course, or getting taken off-track by your internal emotional or psychological reactions – or by external influences.

The key is Self-Assessment.

If you've practiced a good health or fitness program, you'll already be familiar with the value and importance of self-assessment. You must check-in with yourself from time to time to measure certain key indicators that reveal your current state and show you if you've been making progress. You might check your energy levels, your sleep patterns, or your blood pressure for example.

Your spiritual path has similar indicators and checking them periodically is essential to staying on the path.

One of the most important and revealing indicators is your emotional state. Your emotions are windows into your soul -- and they reveal what's going on between the pure information of your soul and the resulting experiences of your life.

Understanding what each emotion reveals is a powerful teaching that gives you great mastery of the Noble Path. Take a moment to assess your current emotional resonance. Write down the range of emotions you feel most often in your day-to-day life path. Which emotions come up repeatedly? Which come up most strongly?

The Third Key: Renewal

The third key is what must be in place to back-up the other two keys. Without this key, we are destined to tire, lose energy and wander off the path. This key also helps us avoid another of the inner trickster's little distractions -- stroking our ego.

The key is Renewal.

Renewal is getting back to the beginning. Removing the toxins from the journey, cleansing and refreshing our soul and spirit with new energy and new life.

Renewal comes in many forms -- physical cleansing, emotional and psychological cleansing, and metaphysical cleansing. Each of these requires some practice, tools and exercises. No doubt you've gathered some practices in one or more of these areas. Our goal is to balance all three areas.

One important aspect of renewal in all three areas is the practice of beginner's mind. This practice cleans our ego of attachments and leaves us open to being refreshed and rejuvenated (literally returned to a youthful state).

Take a moment to write down some of the areas in your life where you feel you are not practicing beginner's mind. Look for attachments you have to your accomplishments or abilities. Consider how you can practice beginner's mind in these areas.

The Noble Code

A Noble Code is simply a set of values and principles to live by. A set of values and principles to guide our choices, our actions and our reactions throughout our lives – a set of guidelines for walking the Noble Path.

The problem is … most of us have been taught that the goal of life is to "win the game" to "succeed" and to achieve our dreams. We are constantly told that we need to discover our purpose in life and that for our lives to have value, we're supposed to fulfill that purpose. We've been taught that the goal of life is to win the game, to achieve it all … money, love, respect and admiration.

Those things are all fine. But the Noble Spirit is not led by those pursuits. The Noble Spirit follows a different path … and pursues a different objective. One that's free of "win / lose" … free of the anxieties and false expectations of the modern world.

And it all begins with a Noble Code. A set of values that guide us along the path and help us express the Noble Soul that we truly are. The Noble Spirit we want to be. Yes, the best guiding principle is to move in the direction of who we want to become. Who we want to be.

Only the pursuit of "who we want to be" gives us a purpose that we can trust. Anything else is based on partial understandings, fears, doubts, uncertainties, judgments and preconceived notions.

In each moment, which choice is consistent with the person you want to be? Which choice brings you closer to being that person?


Christopher Van Buren has studied spiritual teachings since the late 1980's and spent many years studying, comparing and mapping archetypes, emotions, chakras, and behavior patterns and exploring how these represent connections to the collective consciousness … our Noble Soul. He is certified in NeuroEmotional Technique (NET) and is an accomplished artist, entrepreneur and intuitive.