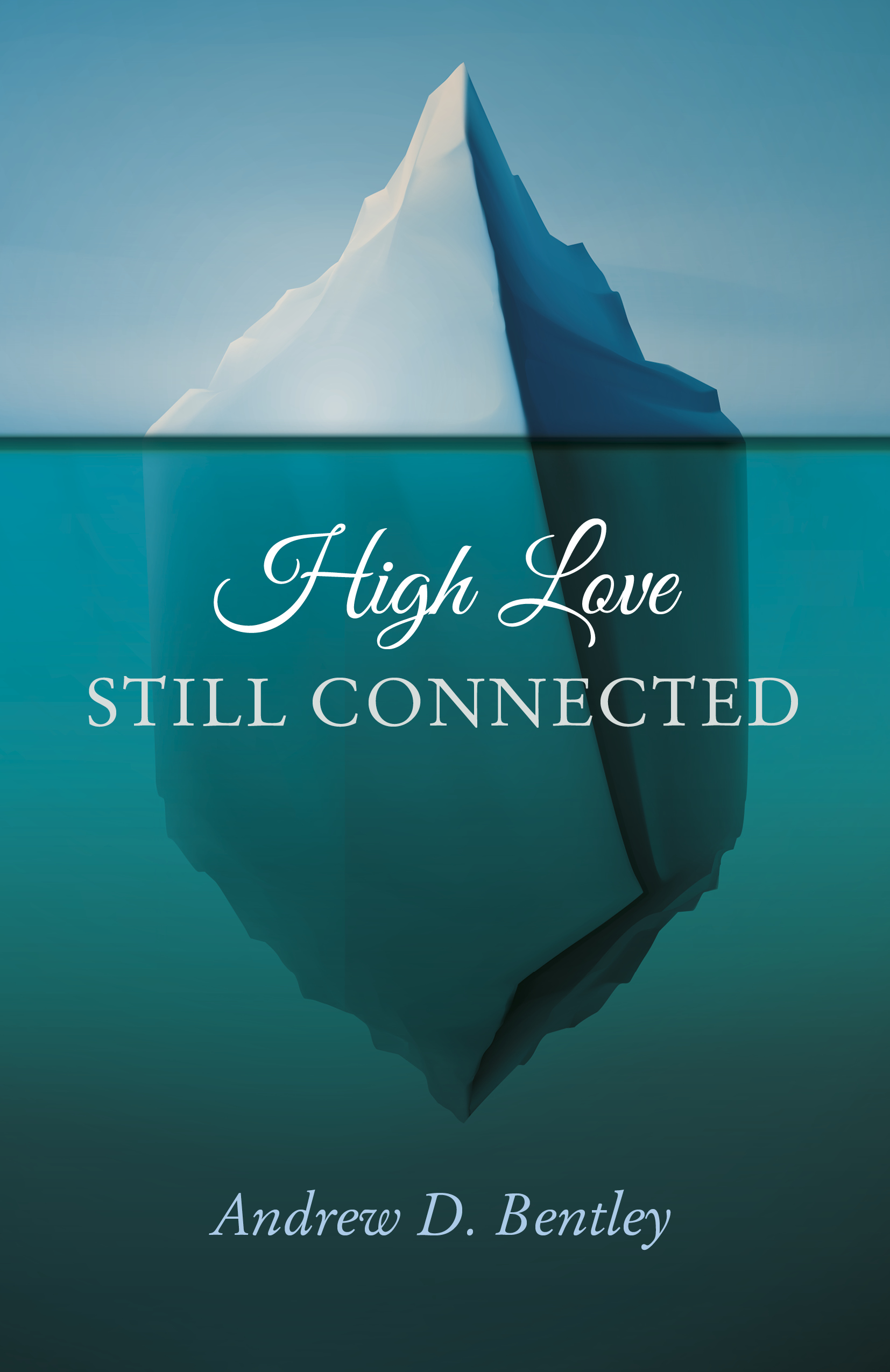 Losing his beloved wife to a brain tumour was a cruel twist in the life of Andrew Bentley. A trail of momentous signs, messages and reflections took him from desolate grief to a healing peace.

I was making breakfast, and automatically took a towel to mop up the condensation that always formed on the main window in the living room at that time of year. Striding over to wipe the pane, I was halted in momentary confusion by what I saw on the window, first thinking it was a trick of the light. The water usually appeared as an opaque sheet covering most of the window. But this time, the vapour had formed a distinct heart (Figure 2) that I had the good fortune to notice. The significance of the timing of this was not lost on me, and I quickly captured the image on my phone. This was the first time that I had any conscious idea that maybe Winnie had sent me a sign, or indeed had the ability to do so. You cannot imagine the sheer joy I felt, in light of what had just happened at the medium's the day before, when I realised what I was looking at, and that she was trying to 'talk' to me.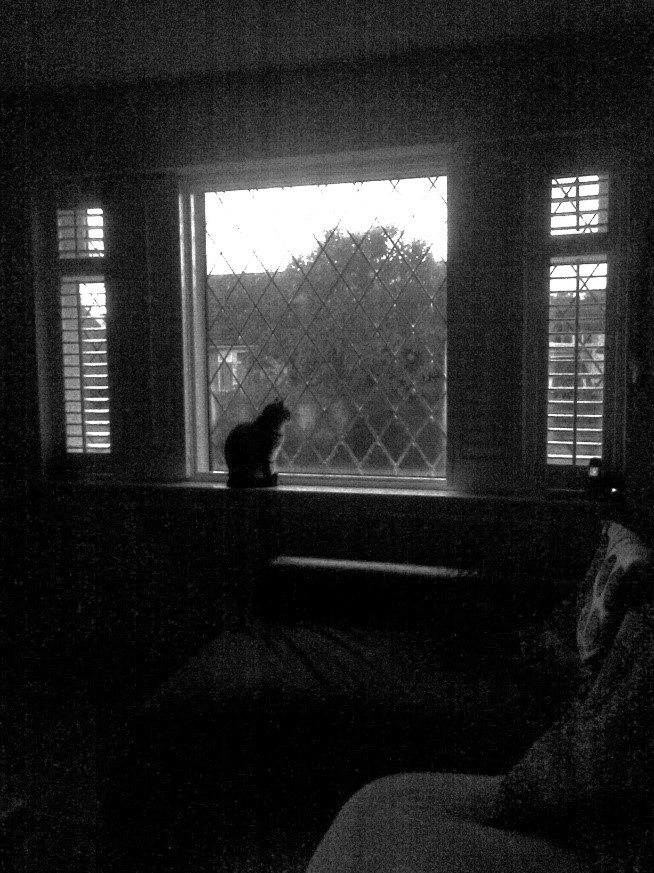 Figure 2



Throughout those first hard months of intense emotion after losing Winnie, there was so much concern and support from family and friends, kindness that will never be forgotten. It was when recounting the visit to the medium and the heart on the window that I learned that they too had amazing and sometimes beautiful, inexplicable stories to tell, so I began to keep track of the experiences in one of her old notebooks.
When Winnie suffered the first haemorrhage, I had waited until the day after to break the news. I was astonished with the revelation that in Belgium one of our friends, Carolien, had repeatedly shouted out in her panicked sleep, 'They're putting something in my head!' This turned out to be at the same time in the middle of the night when the surgeons had fitted a stent to drain the fluid on Winnie's brain. It was a struggle to take in this news, to comprehend the implications of it.
Then on the night before the funeral, some Belgian friends were staying in a local hotel. Nadia was woken by light in the room; then seeing that the whole blank TV screen was lit white nudged her husband Ronald to get up to switch it off. He found to their confusion that it was already off! It transpired that the same event had also happened twice at Carolien and Sven's house recently when I shared this story.
A short while after Winnie had passed over, two separate couples close to us had lost a piece of jewellery of important significance to them, causing much upset and regret. One friend was so distraught that she took the loss to be an ominous sign that their marriage was in jeopardy. On both occasions, after accepting defeat, having searched everywhere without success, they were reunited with their elusive prizes in the most obvious and visible places; one on the kitchen top next to the kettle, the other in what appeared to be a cleared space in a drawer they used daily for keys, etc. Both couples said they instantly and instinctively thought of Winnie, wondering if she could have somehow played a part in these discoveries. All I know is that it was a certain, fundamental part of Winnie's character that she would want to help her loved ones in any way possible, family and friends alike. What a wonderful thought that these could have been two examples of this.
Winnie's ashes are buried at the local cemetery, ten minutes' walk from the house. I had been feeling low and emotionally fragile at the time, and hated the stark reminder of reality visiting this place, but I made the undertaking to place fresh flowers there regularly. After bending down to do this, while saying a few strained words to my dear departed, I stood up wearily to look down on the blooms. I was sure that what I saw was distorted by the thick tears in my eyes. But no, upon the shiny black marble of the small commemorative gravestone (the plaque with her details still had to be fitted) again a clear heart shape presented itself.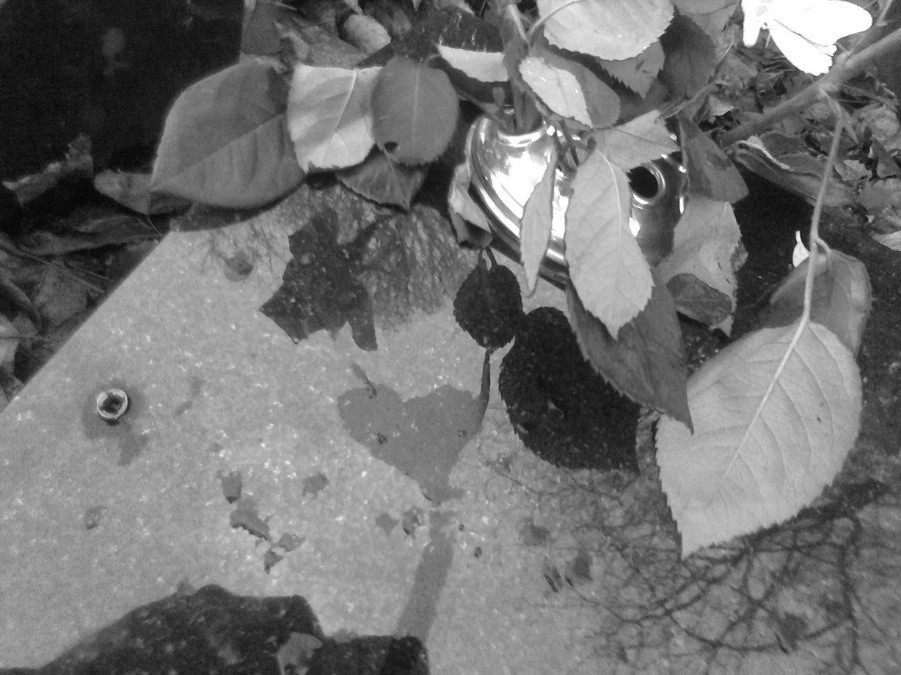 Figure 3

I snapped out of my sombre mood, intrigued to find out what the shape was made from, after taking a photo of course. Simple water. The message appeared to be that she felt my pain and wanted to heal.

Photo

Winnie liked nothing better than to be in her kitchen, so it was fitting that, when we started noticing objects move, they would mostly happen in her favourite place at home. My oldest daughter, Gabrielle, was at the breakfast bar doing her French homework, while I was washing up. She alerted me to one of the cups on the mug tree that was directly in front of her eyeline from where she was working. It was swaying gently whilst all the others were completely still. Our smiles lit up with recognition when I assured her that I had not disrupted the mug tree. And some months later, alone in the kitchen, Gabrielle called me in an excited panic while I was driving. This time, all the mugs hung on the tree were swinging more quickly, again without having been touched.
A moment of beauty and grace, a symbol of togetherness, a reminder that there still are wonders in this world, all things that reminded me of her. But in my eyes, nothing so lovely…



www.6th-books.com/books/high-love-still-connected

is a true account of the enduring love taken to new levels between the author and his wife. It elevates spiritual health and offers hope and strength principally to people who have lost loved ones, but also to anyone curious enough to discover an unusual story of love, life and beyond. Published by

www.6th-books.com