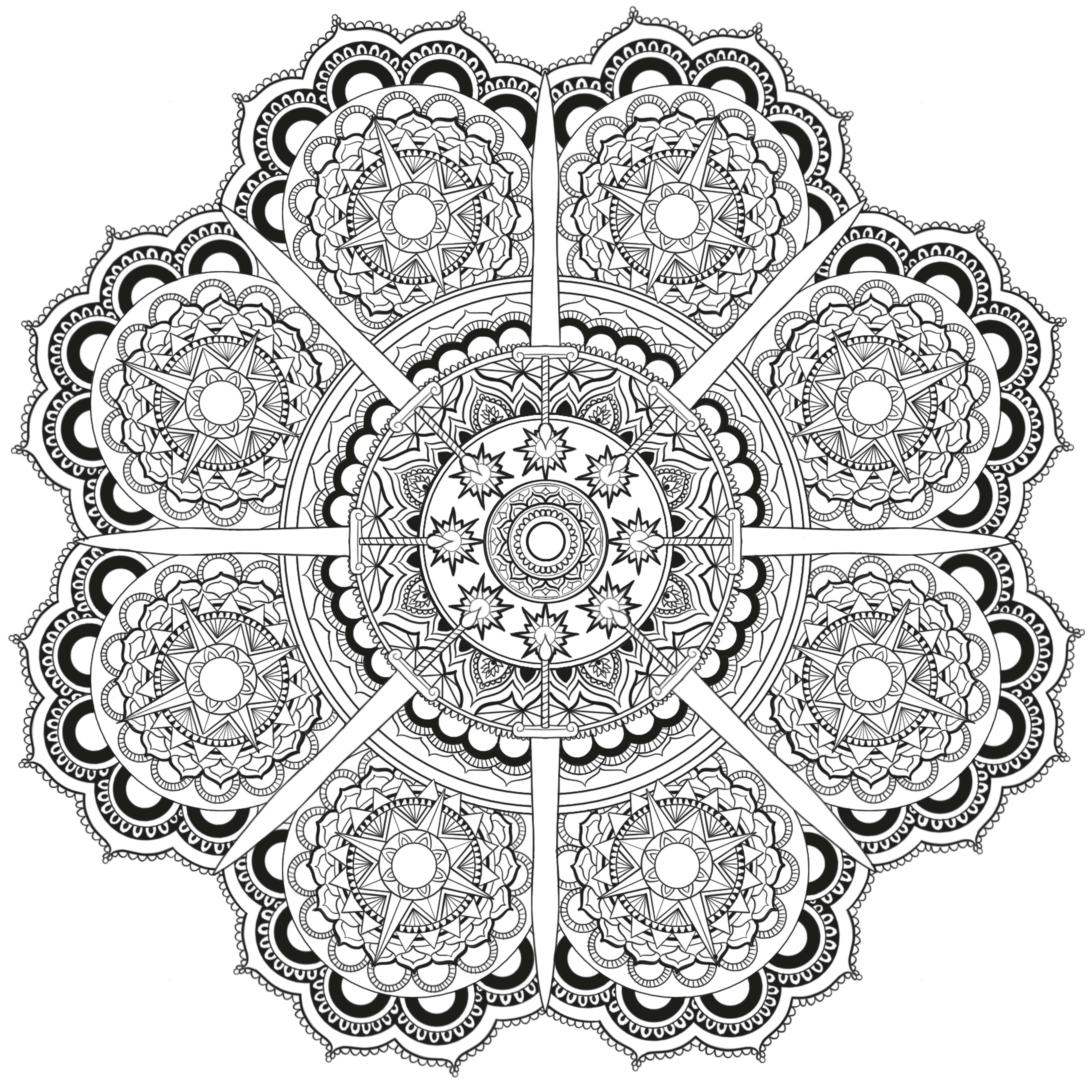 Angel of Protection




"Dearest one, call on me and I'll be there to help protect you, guide you, and yes, even periodically wing slap you—just like any

other loving big brother."

—Archangel Michael


Archangel Michael is the most widely recognized angel in the world. He is revered in many religions, such as Judaism,

Christianity, and Islam. He is one of the four archangels mentioned in the Bible, both Old and New

Testament. He is the patron saint of the police force in the United States. Yeah . . . he is that famous.

Archangel Michael is my, and hopefully soon to be your, go-to angel for in-your-face empowerment

and protection. Think of Big Mike as the best big brother you have ever had or will have. Big brothers

not only tease, but protect and stand up for you. Michael will gently pull your hair, push, prod, and kick

you out of your comfort zone at times to get you to do what you really desire to do and be. He does all

of this and more with great love and humor. In fact, the more you chat with Big Mike, the more you will

begin to realize that angels do have a very big sense of humor! They use this humor to make headway

in assisting you in your chosen life path, and Michael is no exception. He cracks me up on a daily

basis. Seriously. Isn't it monotonous




to be talked at? Isn't it rather bothersome to always have someone telling you what to do, versus

suggesting you could do something else? Michael does just that, but if you are dragging your feet

about being proactive in something, don't be surprised if and when he pushes, prods, or pulls the rug

out from under you—all with the intention to wake you up and get you going on your desired path.

Big Mike? Yes, that is my personal nickname for him, and apparently, he rather likes it. It suits him; he

is big, after all. This chosen nickname also offers a nod to his massive protective energy all wrapped up

in lots of big feathers.

Michael always has your back; he may tease you, just like a big brother would, but will protect you if

any others dare to intimidate or scare you. All you have to do ask. No matter if it is mundane or life

threatening, he will be there in a nanosecond. Don't be surprised if he reaches out in unexpected and

magical ways.


Zodiac Association
Michael is associated with the zodiac sign of Leo. Keeping in mind that his humor is legendary, when I

asked him why, he said, "I have fabulous hair, darling one!" While lions are certainly one of the more

majestic creatures that walk the planet, they own this majesty. They are more comfortable within their

own skin. However, Michael will remind you, in gentle ways, of course, that it really isn't always all

about you. It's okay to take a backseat once in a while to allow others to shine. On the flip side, if you

are the one hiding, expect a push and roar from Michael to get you going again!


Michael's Name Defined
As all names have a meaning, Michael is no different. His name is translated to mean "who is as God."

What a beautiful reminder that can easily apply to you. You are a true reflection of God/Goddess. A

beautiful being filled with love, light, joy, immense grace, and a bit of quirkiness thrown in for good

measure. As a reflection of this energy, you have the ability to do all you desire. You know, those

dreams that can keep you up at night, those dreams that feel real and leave you breathless due to all

the beauty and joy it gives to you. Those are the kind of insights that the angels can sneak in to remind you



Archangel Michael (Big Mike ) 3

of who you are and what you are meant to be doing. Michael holds one of the keys to help open those

doors for you. His question to you is, "Will you step through?"




"You are extremely worthy of having my presence
in every part of your life, no matter what!"


As you begin to accelerate upward on your spiritual path and reclaim your truest essence, lower

energies will do their best to keep you stuck. Those nasty lower energies love nothing better than to

keep all in a place of fear and immobility. You may have experienced feelings of indecision,

unworthiness, inability to move forward, etc. Those kinds of emotions are most definitely linked to those

nasty buggers. To help keep you in pristine energetic shape, please call on Michael prior to a luxurious

mani-pedi, massage, energy treatment, haircut, or meditation. Through Michael's protective powers,

you can fully relax and enjoy your spa treatment or meditation practice. It will become more profound.

Why? Because Michael and his gang are there to protect you.

Likewise, if you are an energy worker, healer, massage therapist, etc., ask Michael and his legions

to stand guard as you work. By calling on Michael prior to any client work, you not only protect yourself,

but also your client. This is just one of the things that will set you apart from others; your clients will feel

safer while with you. They will feel more confident and nurtured, and because of that, you shall be

better able to assist them. This also holds true for any remote sessions you may conduct. If your

schedule is quite busy, call upon him each morning to keep your space sacred and joyous.

This is why he is always the first angel I introduce to people. By being acquainted with Big Mike first,

you begin to allow that protection and safety to become part of your normal way of life. This is not only

a safety precaution, but an empowering tool.

Feel free to invite Archangel Michael into any space you frequent: work, a cafe, the gym, etc. All you

are doing is simply offering protection and safety for all. No hidden agenda except allowing all to shine

their own light brightly in complete safety.





Enough said. Call on him whenever you feel threatened. He will be there before you can finish your

plea.


Angelic Encounter
Here's my story: It had been one crazy strand of a chaotic few weeks that actually spanned the entire

spring season. It started with my dad having a massive heart attack on the "day the elephant danced,"

as he calls it. (It felt like an elephant was dancing on his chest.) Dad not only survived, but is now

thriving. I happened to be visiting them during this adventure; I naturally extended my visit to help be

the comic relief and do what I do best: distract and comfort.

Shortly after, we had three back-to-back expos scattered around the region. While we came home in

between each one to restock and refuel, we became tired. My youngest child had elective surgery

approximately one week after the last show. I trekked across the Chesapeake Bay (about a four-hour

journey) to be with her. If you have children and they have ever been operated on, you know how I felt.

Stressed! She came through it with flying colors and was released later that day. I then gathered our

eldest child and we headed to visit her; another hour away. We stayed for the weekend, made yummy

food, nurtured, visited, and tried to relax. A few days later, my eldest and I drove back to her home for a

farmer's market run and quick visit with her and her boyfriend.

I then left their home and headed back to my parents' home (another four-hour trek) to retrieve my

Yogi Dog, Gabi.

Tired yet? I was.

As I drove along, Michael popped in to remind me to have him surround the car.




Michael to my right,

Michael to my left,

Michael in front,

Michael behind,

Michael above,

Michael below,

Please protect me wherever I go.
Archangel Michael (Big Mike ) 5


Shades of things to come?

All was going smoothly; there was little traffic, and I was driving familiar terrain. Gertrude, my handy

dandy GPS system, then told me to turn onto a road I was unfamiliar with. Since it had been a while

since I traveled this particular route, I thought I had forgotten it and listened.

Ugh. The road quickly became barely a two-lane road with no berms/shoulder or dividing line. Oh,

did I mention it was very curvy? By the time I realized that this was not where I wanted to be, I thought,

how bad could it get? and trudged on.

How bad could it get? Silly question.

Did I mention it was curvy? I drove on, knuckles becoming white as my hands gripped the steering

wheel.

I called on Big Mike, just to make sure he was around. I was getting scared, and knowing that he

was around helped rest my mind—a little. I mean, I knew I was driving well, but those curves were not
making me comfortable, and I was unsure how other drivers would handle them.

I drove below the speed limit, very unlike me, and saw yet another curve up ahead. Before I could

slow down more, a big truck was headed directly for me. Okay it wasn't an eighteen-wheeler, but I

couldn't see the driver because he or she was up that high. I pulled over as far as possible and drove

partly on the grass. The truck still didn't pull more to their side and kept plowing ahead.

Rut roh.

Before I knew it, I was pressing hard on the horn. How my hand got there still befuddles me. It was

as if a hand had gently pried my hand from the steering wheel, placed it on the horn, and pressed.

Hard.

The truck then pulled more to their chosen side, slightly slowed down, and passed me. I tell you, I

think I could have put my hand out the window and touched the truck as it passed. Yes, it was that

close. I exhaled. Who knew I was holding my breath? I looked in the rearview mirror; the truck emitted

no brake lights and simply kept moving forward. Heart racing, glowing with sweat, I continuing driving

white-knuckled for the rest of that trek and practically kissed the ground when I arrived at my folks'

home. It was beyond a nerve-racking experience and took me hours to calm down.





The next day after sharing this story with a friend, she promptly wrote back that Big Mike popped

into her office immediately after reading my story and said, "Yep, I was there protecting her." He

appeared to her as a flash of white light surrounded by electric blue.

Whew.

Thanks, Michael.


Michael's Light Temple
Michael's light temple is located at Banff, near Lake Louise in Canada. As with all light temples, don't

go to these locales and expect to see a physical building, shrine, grotto, etc. dedicated to the angel or

ascended master. These temples are energetic in nature. However, it is always an interesting bit of

information to know. Do you feel a pull to this area? Do you live near it? These offer hints to a

connection to this angel that you may not have been aware of.

Banff is located in Canada's first national park in Alberta and is a continuation of the Rocky

Mountains. The pristine energies of the Banff area meld beautifully together to encapsulate the energy

of Archangel Michael and pure magic. He is a fireball of energy, so having his temple located near a

lake helps to soften his energy and make it easier to assimilate.


Michael's Symbol

As you have noticed, Michael's symbol looks like a sword, and this is with good reason. He is the

commander in chief of the entire angelic realm; the consummate warrior. He is often illustrated,

sculpted, and painted carrying a sword. After all, every warrior needs a sword for protection, right?

Michael's sword is depicted in two ways. One is your typical sword made of high quality metal with

sacred gems adorning the knuckle guard, ready for action and to protect you from all harm.

The other version of Michael's sword is seen as a blue flame. To offer a visual, think of a Bunsen

burner from your science class days in high school or the Jedi's sword from Star Wars. Just as those

visuals offer, Michael's sword glows a similar beautiful light cobalt blue. No matter the version of the

sword,



Archangel Michael (Big Mike ) 7


it can and does cut through caca with laser-like precision, leaving only pureness in its wake. Caca? You

know, crap, the bad juju that can weigh you down.

Like any sword in the physical world, Michael's sword is a vital tool that can cut through the

madness that surrounds the human race; it cuts through what can hold you back. Through the fear, the

guilt, the woe-is-me-I'm-not-good-enough syndrome, and so on. His sword cuts through those

energetic cords that are attached to you from others and can oftentimes drain you. (We'll go more into

energy cord cutting on p. 143 to complete the ritual.) His sword also protects, thwarting lower energies

from attaching to you by either deflecting them or decimating them if they dare come closer.

This kind of protective energy is so liberating that I've installed him permanently in our homes, cars,

children's dorm rooms, and at expos. By doing so, our space becomes more sacred. People naturally

feel protected while visiting. We can relax and simply be ourselves while in our castle, no matter where

we currently call the castle. Isn't that one of the goals of life? To relax and simply be you in your own

home? You can do it, too! The process is quite easy.



Archangel Michael's Seal of Protection
Sit quietly and comfortably.

Call on Archangel Michael.

Breathe in for four counts,

Hold for four counts,

Breathe out for four counts.
Continue breathing slowly as you feel his presence build within your room.

You may sense the room get more crowded and/or warmer.

You may even hear him enter!
No matter what you sense or don't sense,

Know that Michael is with you.

8 ANGEL CHATTER
Breathe in for four counts,

Hold for four counts,

Breathe out for four counts.
Ask that he stand guard over your chosen space from this moment forward,
Until you no longer desire his presence.
Envision his feet going through the foundation of the building,

(It does not matter if you are living in a high rise or a chicken coop or something in between),

He will continue to grow in stature,
And he will soar through the roof with his sword drawn high.
Breathe in for four counts,

Hold for four counts,

Breathe out for four counts.
From this moment forward, lower energies will either be destroyed if they dare to enter,

Or go elsewhere,

In fear of Michael and his legion.
This leaves your home, office, car, or other sacred space.
Breathe in for four counts,

Hold for four counts,

Breathe out for four counts.
Breathe in for four counts,

Hold for four counts,

Breathe out for four counts.
Archangel Michael (Big Mike ) g 9
This shield is permanent.

You may even leave it intact if you move,

As a gift for future residents.
Breathe in for four counts,

Hold for four counts,

Breathe out for four counts.


I'm often asked which room I place Michael in. This is a great question! Honestly, it's up to you. If your

home feels relatively safe and comfortable, you may anchor him in your most used room. On the other

hand, if there is a room that perhaps feels a bit uncomfortable, anchor Michael there. Remember, the

entire abode will be protected; this is just where you have asked him to be anchored. Bottom line?

Don't fret if you think you've anchored him in the wrong place—he's got you covered!

Your space is now protected by Big Mike and his legion of angels. Of course, if you request that they

stand down, they will do so immediately; after all, you are in control and have free will. You may also

check in with him periodically to make sure all is well for your peace of mind. Having Michael standing

guard over your space does not replace space clearing (see p. 13). What it does do, however, is

prevent those heavier, darker, lower, or negative energies from entering. If you are super sensitive and

attract those that have skipped over, this can also keep them at bay, which will offer more restorative

sleep, clearer thinking, and allow you to live life fully present and not scattered. However, if crossing

folks over is a passion of yours, you may establish "store hours," allowing for sleep and a specific time

that you wish to help them.


Michael's Compass Direction
Most angels tend to align with a specific compass direction. This does not mean you must face that

direction in order to chat with them. (That's just silly—can you imagine? "I'm about to get in a car

accident, but must face the correct direction in order for Big Mike to help.") The direction is helpful if

you feel a particular kinship to that angel and wish to petition them by setting up a specific spot in your

home or office. For example, let's say you or a loved one





is in the police force. As mentioned, Michael is the patron saint of the police force in this country, and

you would like to have comfort knowing that he is protecting you or your loved one. You could set up a

picture of you or your loved one in Michael's direction of your home or in that location of a room.

So, without further ado, Michael is associated with the compass direction of south. The southern

hemisphere tends to be more sun-filled, which is another nod to his planetary association: the Sun. As

the south is more sun-filled, it also tends to be warmer. Another nod to Michael, as heat is one of his

signs that he is present with you. In fact, the more you chat with Michael, the warmer you tend to

become naturally. Remember, I just mentioned that heat is one of his signs. This can happen with

those just getting accustomed to his energies as well as the most seasoned "Chatterer." This extra

power boost is his way of showing you that he is, indeed, with you. The heat encountered is akin to a

prolonged hot flash for those that have undergone THE Change. Unlike a hot flash, however, his

signature heat tends to start in the solar plexus area and radiates outward. Isn't it also ironic that his

day of the week is Sunday? The angelic signs are ever-present, we just have to be more observant to

be able to connect those dots!

If you wish to create an altar, you could also add a candle or crystal, a statue or angel medal.

Anything that reminds you of Michael and his mission is perfect. If you have a loved one who is often

put in harm's way (police, military, etc.), a photo of them placed on the altar is quite lovely and powerful.

The location of an altar can be on top of your fireplace mantle, end table, or bookshelf. The location

ideas are endless, really. Because you are focusing your energy and decorating with a specific

intention, this spot will become more focused with energy and therefore sacred.



Michael's Chakra Association
Big Mike oversees the solar plexus chakra, the place of empowerment.



The solar plexus chakra is . . .

The place of divine power,

The place of comfort of self,

The place of safety in the here and now.

***************************************************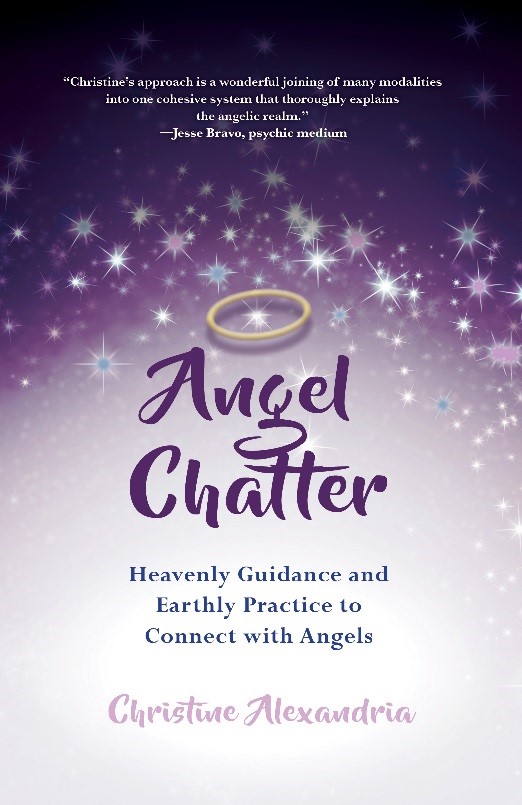 About the Author
Christine Alexandria is a highly sought-after angel intuitive, award-winning inspirational author, and founder of AngelChatter.com. She is a frequent radio guest on shows across the country and enjoys speaking to live audiences about all things angels. Christine currently resides in Sterling, Virginia, with her husband of more than thirty years, two cats that think they are lions, and her dog, Gabi the Yogi Goldendoodle.