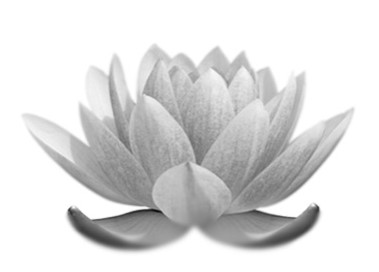 "I assure you, my children, that the terror you will expe- rience from meeting your fears eye to eye and getting through them (as opposed to avoiding them or suppress- ing them) is of far less intensity and duration than years or lifetimes of petrified ego-oriented living in fear."



Lord Buddha, I have spent years in various spiritual practices with gurus, avatars, and powerful teachers. Still the I and the ego have not totally dis- solved, and though I spend a large part of my consciousness in a so-called elevated state, the battle between my personality and my higher self rages on from time to time.
The more I disengage from the world, the easier it is for me to be in a transcendental state and especially when I am in nature, listening to beautiful music, or playing with children. I find that sacred ceremony, teaching and initiating others takes me into very expansive states of being and becoming. I so wish to live my life beyond the constraints of money and the marketplace, but I am constantly drawn back into the mundane world.
So my question is, is it advantageous for me to oscillate between these two worlds: the transcendental and the mundane, depending on what is appropriate, moment to moment; or is my hankering for total enlighten- ment a more desirable objective from your space of high wisdom?




buddha speaks


Dear One, as you know, you are already that which you wish to become.
Just before I gained Nirvana or total Mahasamadi under the
Bodhi tree in Bodhgaya, I had to give up the desire for enlighten- ment. It was the last desire within my being, and by letting that go I finally attained oneness with all that is.

when you achieve Mahasamadi, or total unity consciousness,
one becomes very silent. This experience and state of consciousness is beyond words and beyond the mind. Just as an ant on a matchbox cannot describe or comprehend the entirety of the matchbox; in the same way, when the individual dissolves into the ocean of the Unified Field, it cannot be comprehended or described by language or the mind. Another powerful little story to illustrate this phenom- enon is that of a salt doll stepping again and again into the ocean with a view to define the ocean. Each time it steps into the ocean, the salt doll dissolves, and so there is no salt doll left to describe the experience of the ocean.

when it is time for the mango to ripen and fall off the tree for you to enjoy its juicy sweetness, it does so effortlessly. There is no forcing the ripening process. If one tries artificial means, with pres- sure or impatience, you will not get a very tasty mango.
In the same way, be at peace and enjoy your journey. It is a beautiful and unique voyage on the sea of consciousness. There is no rush Rashmiji. At the same time, it is beautiful and powerful to practice a single-pointed focus on the inner temple of silence and nothingness. The unmanifest is the anchor, the very bedrock for the creation of manifest possibilities. You are strengthening this anchor- ing with your spiritual practice.
The stronger the manifestation of inner silence and calm, the easier it is to let the personality play its many roles on the stage of life.





T HE B A TTLE BET w EEN L O VE AND F EAR


Lord Buddha, people generally feel that they have to choose between the spiritual and the material world. That is precisely what you did in that lifetime as Prince Siddhartha. You chose to give up your kingdom and the mundane for the spiritual life. I feel in this time now that we can choose both. For the Divine I feel resides in all things. Is that true for this time now?


Absolutely, dear one. As I will keep saying, this is a different moment of now. This is a time when all concepts, beliefs, races,
'isms', countries, and divisions are merging into a large cauldron of oneness and unity. In this unity diversity is allowed. Your Internet is a great example of people coming together to communicate, and the ending of a time of secrets and lies.
In many ways your technology is beginning to reflect the divine aspects of your being.
we the Ascended Masters are facilitating mankind to begin to drop war and the use of your technology for violence and destruc- tion.
As you know, humanity has total free will, but as this wake-up cycle strengthens on your planet, the vibrations of war and conflict will give way to peace, to cooperation, and to nonviolence.
For this nonviolence is to be achieved now, not only your actions, but nonviolent thought and ultimately nonviolent emotion are needed.
If you begin to reorient your awareness with all that is, achiev- ing these states of peace within and therefore without, becomes easy and effortless.
You have to start with yourself. As you say, you have to become the change you wish for in the outer world.
There is no point in you saying that you wish for peace in Iraq or Afghanistan, if in your heart you are feeling, for example: "I hate
my mother," or anyone or anything else as the case may be.





Lord Buddha, from your perspective as an ascended master, which do you think is the most challenging lesson for humanity as we swim through the sea of challenges to the full dawning and strengthening of total Christ Consciousness (unity consciousness) on the planet?


Excellent question, my dear one. As fields of higher conscious- ness, let us say expanded consciousness, we the Ascended Masters feel the pain of all human hearts. The battle is between love and fear. It is between separation and unity. It is between cooperation and competition. It is between sharing and choosing to hoard.
As the wondrous Maitreya teaches you through the being of light Benjamin Creme, "Share and Save the world." So in one sim- ple sentence, human beings need now to relearn to love themselves and to love others as an extension of themselves. This love is essen- tially unconditional in its nature. Love as you know is all-inclusive as opposed to exclusive in its essence.
I wish to talk to you about the infamous shadow. Loving all parts of oneself including the shadow is essential in this moment of now, and as you know the shadow is the part of your being that is unwanted, unrecognized, suppressed, repressed, subconscious, unconscious, and judged to be wrong.
As you know dear one, the larger the light the greater is the shadow.
Yet, ultimately the shadow is not real; fear is not real; death is not real. (Death is just a change in form). For what we deny becomes bigger as the whole universe seeks a constant state of embracement, atonement and union.

Lord Buddha, I was told by a powerful channel in the Blue Ridge Mountains that on one of my trips to India I would go to the cremation grounds and watch the burning of the body and that I would ask, with great respect of the soul of the departed, if he might show me how his body





T HE B A TTLE BET w EEN L O VE AND F EAR


merged back into the five elements of earth, water, fire, air, and ether. She said I also would ask for permission to be shown the deceased one's soul leaving the body to journey on in the cycle of birth and death.
So I did just that in India, and as I meditated in crossed-legged position on the ground, with the ashes of many dead bodies around me, amidst the dancing flames of the funeral pyre, I was amazed to be shown the body dissolving into water, and ashes—which is earth—and into fire, and the subtle air above the fire was the release of the body's air com- ponent. I then felt the energy of the departed's soul become one with the energy of the sun that was fiercely shining down upon us on the banks of the Jamuna River in Old Delhi.
My question is that in this time where the fear of humanity is coming up, like a massive clouding of the entire atmosphere within and without, would you not say that death is the predominating angst of mankind? Secondly, how do we individually and collectively acknowledge and over- come this intense angst?
I have to say that for most people there isn't even a conscious aware- ness that this fear predominates their psychological, mental and emotional landscape?


Dear One, as Siddhartha my first experience of the death phe- nomena moved me deeply into the questioning and exploration of the root causes of human suffering. As you know Rashmiji, every in-breathe is life and every out-breath is a small death, moment to moment, and as you breathe in and out you are dancing perpetu- ally between being born (in-breath) dying (out-breath) and being reborn (the next in-breath).
In deep meditative practice, you learn to focus your awareness on the gap between two breaths and in some cases to expand this gap space. This space between the in-breath and the out-breath is
the space of the unmanifest from which all manifest reality springs





forth. As a spiritual aspirant, you become aware of and realize this process of being born, dying and being reborn through your breath.
I would like to clarify for beginning meditators that the unman- ifest is the realm of the void, the place of pure potentiality, the space of no-thingness. For example, your scientists now know that gal- axies probably arise from black holes. The unmanifest realm, dear ones, is beyond time and space.
So coming back to your question, dear one: death is indeed the biggest fear for the ego and the mind for one who wishes to be anchored in separation, or for one who totally doubts there is Unity Consciousness. There is only unity from within which all diversity dances forth.
Once the individual begins to embark on a journey of self- inquiry asking powerful questions such as who am I and what is the true nature of my reality, then one slowly begins as a spiritual seeker to unravel the fear of death through an anchoring of one's con- sciousness in the unified field of awareness. One becomes more like a tree that knows that it is whole and complete as opposed to being separate individual leaves, branches and roots. One slowly merges into the vast ocean of Unity Consciousness. As this awareness of oneness increases, the fear of death which comes from separation decreases.
As far as acknowledging one's fears, whether they be the fear of death or other fears, awareness is a key. Dear ones, you have full choice within free will to continue to walk around like conditioned robots where your responses come from preconditioned beliefs and behavior patterns or to choose, moment to moment, centered awareness.
Dear ones, as your personality self starts dissolving (through meditative practice), fear comes up. This is the way the mind and the ego wish to gain seeming control. we the Ascended Masters observe
that many of you new agers are hankering after enlightenment, after





T HE B A TTLE BET w EEN L O VE AND F EAR


nirvana, and yet terror comes up at the idea of the experiential state of the small "I" dissolving.
As you know dear ones, that in my tapasya toward enlighten- ment, as I meditated ceaselessly, many temptations from within myself tried to entice me away from the dissolving of the small "I." This did not deter my sankalpa (my intention) to reach Nirvana and to let go the identification of being my mind, body, and intel- lect.
what I am saying is that of course fear will come up on the path and naturally the greater the progress toward the goal of Light and Oneness, the greater will be the fear. A true spiritual warrior peacefully continues with strong determination to face fear, after fear, after fear. Such a pure entity finds to their pleasant surprise that each fear ultimately falls into the nothingness and illusion that it is. Courage on the path and staying power are important.
You might say that this is too much hard work, and that you would rather stay with your clinging, your limitation, and your con- trol. "I would rather," you might say, "cling to my terrified little ego." I assure you, my children, that the terror you will experience from meeting your fears eye to eye and getting through them (as opposed to avoiding them or suppressing them) is of far less inten- sity and duration than years or lifetimes of petrified ego-oriented living in fear. Try it and see for yourself. There is an immense wave of alignment and serenity that comes after a layer of so-called fear is faced and transcended.
From our viewpoint as ascended consciousness, we feel great compassion and some amusement as we watch you acting as indi- viduals, like the air in a jam jar clinging to the reality of being a jam jar when the limitless skies upon skies are who you really are. why not allow the jam jar of your beingness to shatter so that you may become limitless space, limitless being?
Dear ones, remember that each time you feel fear, you can



27
buddha speaks


invoke me, that is you can invoke the energy of the Buddha field to infuse you with the energy of courage or healing or peace—what- ever it is you need in that moment—to come to a more integrated realization of yourself.
Remember to pray. Remember to ask.
All the ascended masters and other beings of light and love are here now to assist you. Because you are in a free will zone, we cannot force health or healing upon you without your permission. Remember that it is not always useful to keep using the same tool if the job at hand is not getting done. Allow your inner knowingness to guide you. In one moment meditation may be appropriate, in another nature, in another silence, or in another it may be prayer and in yet another chanting. Sometimes the power is in gratitude, sometimes in sharing, and sometimes in practicing aloneness. At another moment it is all about integration through dancing, singing, and celebrating.
You cannot come to your knowingness without practicing sim- plicity, silence, and the acceptance of what is in a given moment.
Be here now. Be here now.
Be here now.


















28