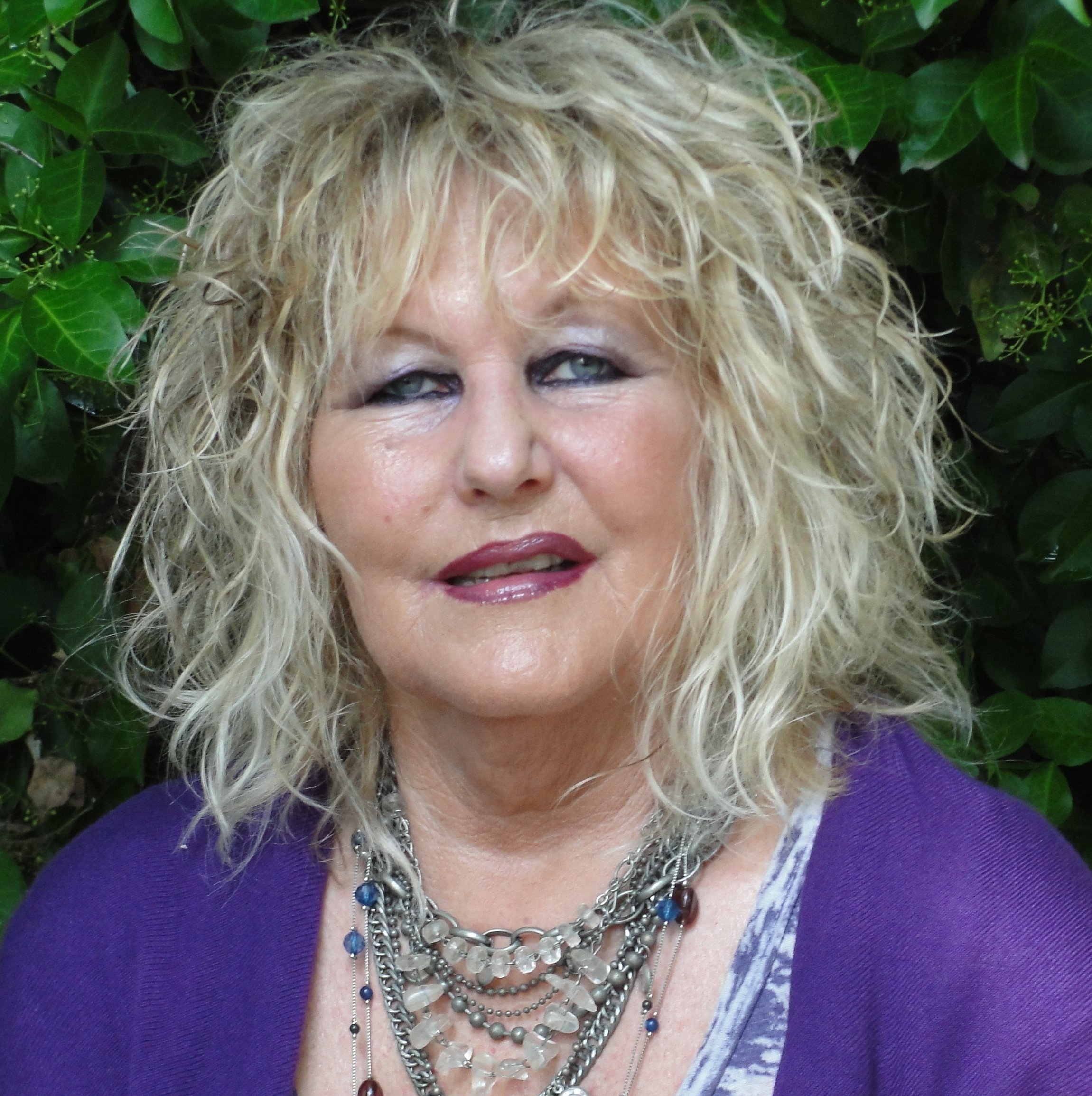 StarzMayaMoon




December 2017
Monthly forecast and guidance
"The choice to believe, the power to achieve"



December may slip in quietly but soon we will be in the throes of holidays for many and the final lesson for all. By mid-month if not sooner we will be offered the choice of enlightenment as we dismiss chance and coincidence and embrace fate and synchronicity.

1) Our Universal lessons and message; as you may have considered upon entering the final month of the current year there is more than just a new calendar or new start. We have endured a powerful year with many difficult lessons and challenges, yet also the gift of truly embracing infinite options. With a spiritually charged month; our lessons for December include holding onto all we have embraced or awakened in the past 11 months and much more. For December the Universe and/or Divine urges all to grasp at the one final piece of all we have become by choosing to believe that all things are possible. And no matter our specific current energy or situation; there is no good/bad luck but our choices in what we believe and our power. We are blessed or gifted with not only free will but the spiritual empowerment to achieve WHAT we believe. And for those that have fully embraced this profound and significant level of energy and awareness; nothing can hold us back. Within this lesson we are perhaps tested with temporary obstacles or blocks upon our desired and/or destined path. But the very essence of that belief structure allows all to be secure in the knowing that time, choices, focus and alignment can shift such blocks. So as we absorb this amazing lesson of believing, we not only do so with a sense of peace, purpose and joy, but the literal rewards soon follow. The Universe in December as we enter a month known for giving, also gives to each as well as the collective. Synchronicity, harmony within and as we move forward draped in that choice to believe we open the gifts of the power of achieving. Whether a career change a residential move or seeking a life partner, the exchange of these "gifts" and the energy of such never fails, changes or retreats. Tis the season as they say and from a spiritual perspective it could not be truer! The lesson becomes a way of life as we closely adhere to its message. And the kinship between the spiritual and literal move closer until what we believed becomes and what we desired is achieved.

2) Love, relationships and humanity; as again we are reminded that December is a traditional month of holidays, celebrations and love for one another. Love comes in many forms, and this December for those that choose to "believe" the potential is literally surrounding us. My guides teach that due to distractions and other spiritual work we are guided towards, romance is not usually a high priority. However this December the opposite exists and for those following the path that resonates; there can be countless opportunities to achieve our companion, soul-mate, life partner among a few of the romantic offerings. From the package delivery driver to the friendly clerk, all those who seek need only be open to receiving and shine our own special light. It is synchronicity that love seems so abundant in a time that many will attend or at least receive invitations to a variety of events. Because love exists and we must not limit its location or face, be prepared to go!! Say yes even if a large group or a small gathering is out of your comfort zone. If we have embraced our lesson of believing, then we must also place our trust within the capable hands of our Creator or the Divine. For those involved each relationship that was ignited through belief and harmony will share December making many wonderful and cherished memories. Also December shows to have a high potential for recreation within love. So those that have been trying for children whether naturally, adoption or other means, December offer many surprises and unexpected shifts towards those dreams. We also see a bit of positive shifts within or family and/or extended family helping to make this holiday season one that is fondly remembered. For those that often experience chaos, friction or anxiety resulting from time spent with challenging or difficult family members or friends; this December shields us from what has often led to drama or even disaster. Although December is not going to magically turn Aunt "Edna" into your favorite person, those that believe will and shall achieve a higher sense and energy that allows compassion to take precedence. Therefore December holds true to many of its contrived state of being or energy. For most of us there will be the gift of feeling united and grateful even when among those that generally challenges our goodwill.

3) Economy, jobs, career and business; again since our Universal lessons and message all pertain to our belief brings results, we see this pattern continued with career and job shifts. Because the collective (and Divine/Creator) rule the economy, December will show some variations depending on products, services and location. For most the economy holds strong without a selective rise in cost/pricing due to the holidays and a surge in buyers. As with all aspects of our lives' for those seeking new careers or a change in jobs, there is abundance and prosperity awaiting however for the majority it relies on that foundation of belief. What we hold true in our belief system will or certainly has the potential to be realized this month even if the actual start or change doesn't occur until the New Year. For those unable to rely on the belief in all possibilities; chances are high that December will only bring what appears to be a lack in potential or in securing various positions. The success or failure of both established and new business's also follows the protocol of believe to achieve and is actually more pronounced for those that are the developer and owner(s). (Small meaning one person or family reliant) So regardless of the more normal or usual busy versus slow based on the calendar month or time of year; this December the financial rewards and all that is achieved results from our spiritual lessons. My guides mentioned at the beginning that part of our lesson in belief/believing is that rather than good or bad luck, it becomes more of rewards versus consequences. This is strongly applicable to the economy and more specific for those seeking a particular purchase; but most important the achievement or perhaps failure of job searching, career changes and what offers are received. With real estate this is certainly relevant. Whether buyer or seller the outcome is dependent more on our spiritual energy and what we choose to believe-therefore achieve rather than the industry during this month and/or location. It is vital for those that have justified needs in job/career or selling/buying that December's lesson is fully absorbed.

4) Weather patterns and trends; as most are familiar my guides do align most of our weather patterns with the current Universal lessons and messages. And of all predictions just as can be said about the meteorologists or those that excel and work in understanding, defining and therefore predicting; weather is the most challenging to predict. What my guides feel is most likely for December; something we have actually experienced quite a bit throughout this year is change and more change. Because weather is a result of the "collective" it compares in many ways to the "majority rules" predictive. While there are many other influences that also impact various patterns and whether seasonable or unseasonable, shifts follow the flow of said collective energy. We should expect that most locations on earth will see both higher and lower than normal weather systems. So those entering winter in December should anticipate colder than normal as well as days that prove to be the opposite. We have already experienced throughout many continents, huge events that involve almost every form of Mother Nature. In December I am shown that this pattern will slow down and calm a bit, but the threat or risk remains likely for some. In December as we learn or are reminded to believe and within that belief system comes acceptance, expect the weather to test the strength of such. The majority of major events feel to be sky, wind and air pressure related. This denotes that which comes from above and includes everything from thunderstorms in winter to major snowstorms in spring. Again while our baseline patterns will be "normal" for a great deal of December, chaos has not yet totally loosed its grip. And unfortunately most of what appears to be major weather or significant events will rise during the most inopportune times. Examples would be snow or ice storms around the Christmas holiday; those times when many are attempting or planning travel plans. The weather however is an incomparable way to assist all humans in relying on their beliefs or what they choose to believe rather than falling into the negative connotations of bad/good luck. It feels that December will certainly be interesting as we watch snow turn to record highs or lightening storms gather in winter!

5) Government, politics, leaders, media coverage and terrorists or global threats; after a flurry of accusations and threats from many of the world's leaders; December brings important shifts. From a united front many countries and their leaders have ignored the greater good and even their own people to fulfill personal agendas. Along with this trend we also became informed or aware that several of the biggest names both in praise and criticism ran rampant. December brings not only our Universal lessons and messages both to individuals and the collective; however the chaos throughout the nations will be forced to halt. As we move through this month there is powerful focus on these leaders and that they absolutely must believe in what is possible to be achieved in serving others rather than self. There is no tolerance for passing blame or making excuses and ANY attempts to hide a hidden or personal agenda will be full exposed. Whether the USA or Japan, each country by various methods will take actions that prevent anything but that which serves the highest for all. And as humans just as much as being leaders, they too will be under the spell of choosing to believe there is a better way rather than relying on force or threats. To achieve a sense of balance and peace throughout all the land will require ALL in power positions to evaluate current strategies with many changes towards a positive and benevolent outcome. Whether a "Twitter" exchange or the refusal to back down or secure nuclear weapons, most will respond to the energies, influences and work from a place of true belief so that what is achieved aligns all to or towards the higher outcome. As we witness and feel these very positive and peaceful shifts the energy also is transmitted to any terrorists making attacks extremely difficult to carry out. Although my guides have referred to this group - ISIS as true evil, December just as any/every month still carries some risk. It is not the end but a needed reprieve and as countries unite much like a circle it becomes almost impossible to penetrate and destroy. We also see (along with the individual and collective) achievements of strong spiritual connections and bonds which becomes the culmination of this past year; the lessons, the mistakes, the learning curve and now finally as we come to the end of 2017 the true potential of what can be accomplished when we choose to believe for that which we can achieve. The media here is the US has been following the tidal wave of hundreds that have come forward with accusations of abuse of power. Whether a movie director or senator; these are shocking allegations with many alleged perpetrators admitting guilt. Although the media and broadcasting has stayed on this "horror story" without perhaps their conscious intentions or agenda in many ways they have in fact began uniting the collective. Because the self-proclaimed victims vary greatly in race, religion, age and social status, it is only the beginning of what the collective can accomplish. And December will focus on the support given rather than a "shock and awe" front page declaration. Moving to the higher energy that December's platform has now provided; many will see justice and as each individual risks non-belief and ridicule, soon that will shift to honor and respect. Again we see how beliefs or believing becomes the center stage and with a movement gaining daily in momentum there will be no turning back. December will speak for the meek and mild and reward those that have kept their belief even if they have waited over 20 years.

December in many ways is or becomes the culmination for all that we have had the opportunity to learn and then obey. Not as in being controlled but in taking control so we are the masters and creators of our destiny. It seems a simple task for the final month and one that is already deeply surrounded by giving, sharing and exploring all forms of love. But when we no longer excuse events with "luck" and accept the rewards and consequences. All based solely on our ability to believe we then become that belief or that which is believed for only then can it or unity in spirit, collective and Divine be fully achieved. Each of us becomes the captain of our vessel and the greater our belief's and the more we rely on such, the more powerful our vessel becomes with an eventual outcome of one huge ship that represents the collective or the whole of humanity.

December IS the season or month of joy, love, compassion and moving into the spiritual energies that truly are the driving force and all that is needed; for all else is infinite and attached to our beliefs with faith, hope and the knowledge that tomorrow is always waiting.

May you enjoy your holiday season and all be blessed in this time of wonder and joy.


You may reach StarzMayaMoon at:

www.starzpsychics.com/starzmayamoon



Listen to StarzMayaMoon and Natalie (aka Starzcast) on Monday nites 8-9pm edt at:


www.blogtalkradio.com/starzcast



Reproduction of all or any part of Sharing the Vision with StarzMayaMoon©, including previous posts, without the express written permission from Planet Starz, Inc. is strictly forbidden. All violators will be prosecuted to the fullest extent.