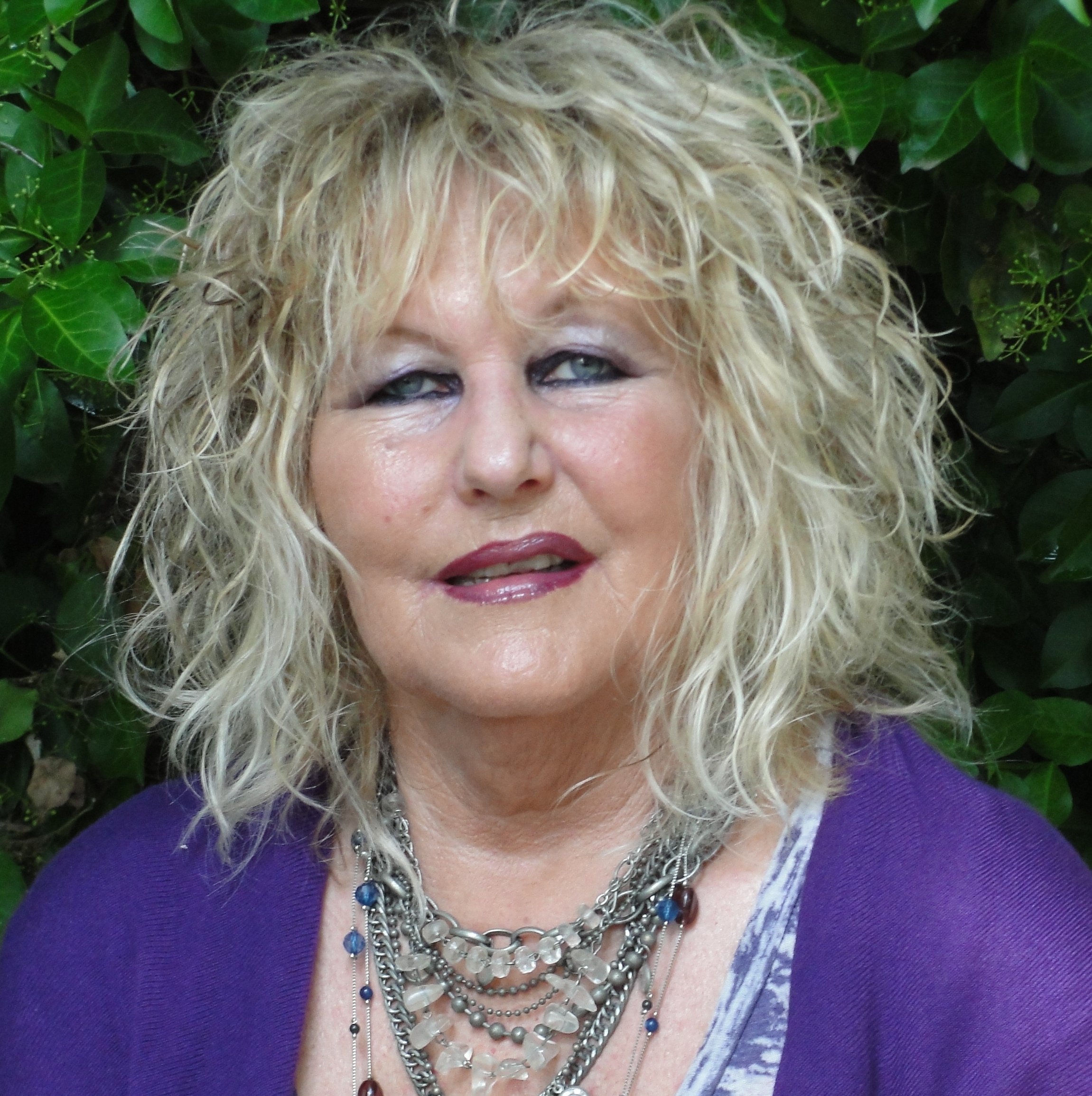 StarzMayaMoon




January 2018
Monthly forecast and guidance
"Spiritual revelations versus New Year's resolutions"



As always January is a strong and significant month as it seems to give all a fresh start and the often perfect timing for change. And while some cultures vary on when the actual New Year begins; most if not all agree that this first month, in our case January offers all a new beginning. Imagine if you will being transported as you slept and suddenly waking to find that everything awaiting us is new and suddenly all things seem possible and/or attainable. And also among these traditions is the concept of "resolutions"; promises we make mainly to self so one way or another we have chosen a commitment. Although these vary greatly with individuals the most popular tend to be around diet, exercise, giving up bad habits or embracing healthier ones. For the majority of humans we don't appear prone to aligning with our spirituality. Therefore making a "spiritual" revelation as opposed to another list of "resolutions". So before we reveal what January has in store, we will take a quick look at the major difference and how these energies, influences and the potential that awaits. The biggest differences between resolutions versus revelations lie in the connection, bond and awareness of our spiritual path and potential growth. So while a resolution might be to lose 10 pounds a revelation indicates a profound response to all we have learned and absorbed thus far and our conscious development in our core energy; which can be processed enabling all humans to rely on our own inner trine or trinity. January as you can see is not only the beginning of a New Year but a profound, esoteric and deeply spiritual month.

1) Our collective and Universal lessons and messages; as we enter into the first month of a New Year as my guides mentioned, January is always a strong and often profound month. While many customs incorporate the idea of "resolutions"; defined in this context as goals we set for changes in lifestyles, whether health, relationships or career. Our Universal lesson for January 2018 asks that we move past the more mundane self-promises and embrace via intentions and actions our spiritual revelations both of the past, present and that yet to come. As we are asked to look deeply into our trine/trinity and/or core self, we may be surprised by the abundance of revelations, which have slowly been peeled back so as to reveal the true meaning. A revelation is the unification and unbreakable bond that we not only carry within, but share with the collective and Divine. This past year has been filled with a multitude of shifts, changes and challenges. However these have all provided a platform from which to "jump" and as we free fall, we are given the gift of grace, faith and hope. The word "revelation" originates from the word and meaning "to reveal" and denotes transparency from within self and externally as well. So our theme message for January, 2018 is to assess our spiritual well-being and to put together the many spiritual revelations experienced in prior years, most importunately those of 2017. It doesn't imply that we cannot still set up our various and/or individual resolutions. Only that we focus on the higher vibrations, creating our own spiritual platform that encompasses days gone by. And also included in this lesson is that we hold our "revelations" close and tight as we move through a month and even the coming year as we are taken on a spiritual journey. So for humans this month in many ways becomes the centerfold or the base/platform for all the ways in which we will be developing and growing from our soul. Whether a highly evolved soul/spirit or those just beginning to tap into this unlimited resource, all is equal in the potential for growth. We enter into a powerful year with all emphasis centered and becoming aligned with our spiritual revelations.

2) Love and relationships; while January in general is a social month, it no less true for January of 2018. Our focus for at least the first half of January tends to be on networking and social outreach. Although love is of course possible at any time of year, for this month we are guided towards the path of connections with others in general. It appears that for many other changes and even just our inherent message of "revelations" steers us towards opening up our energy and working to widen or broaden our social circles. It will also be a month filled with Divine timing or Karma; so many of us will be reunited with past loves or romantic partners. And those relationships whether they had just begun or well established that were interrupted due to timing and/or external circumstances may be given another chance. January is somewhat traditional for gathering with friends both old and new and this year it holds truer than ever. So while romance is always potentially available; we are asked to keep to our lessons and messages in our spiritual revelations; in which we become inclined to open our hearts, minds and spirit to all that lies ahead.

3) Economy, jobs, career; January starts with a strong and stable economy that seems to continue throughout the month, setting a precedent for the coming year. Although we may see a bit of inflation with higher pricing on products and services. There will also be general or overall pay or raise levels things out. I am also shown that January holds great potential for those looking to make career or job changes and even those striving towards promotional opportunities. With the baseline or foundation of our economy (the majority of the world, especially the US) aiming towards higher standards; our message and lesson of "revelation" becomes quite relevant. As the individual, collective and Divine reach for that higher energy, the economy becomes a significant factor in the "game of life". Because most of January will focus on growth, potential and easily missed opportunities or potential, it would be almost impossible for those motivated to go without work, or the outcome and reward of drive and focus. For those beginning or maintaining their own businesses or following dreams, January should prove successful at least strong enough to encourage us to continue. And although we did see some similar and powerful months last year within our economy. The added influence and energies of spiritual revelation revealing and following our true spiritual path becomes equally rewarding to those transparent in their true path and purpose. Any of those that offer creative or artistic goals, dreams or envisioned paths will find doors opening and for many of us in all walks of life that which seemed impossible last year now almost knocks at the door. Real estate will be the only area within the economy that may appear to be unstable with tendencies to rise and fall. There will be certain locations that will show the housing market make steep rises much like what we have seen scattered about last year. And other locations feel to be more stable and balanced. All in all it can be said that it is equally a buyer and seller's market as both appear to be equally stable and the rise and fall still maintains a certain amount of stability. So for January, our economy will do very well and we may see some shifts with companies returning to the US and/or their homeland increasing the economy. Again transparency and revelations guide us into that higher state of being.

4) Weather forecasts, patterns and trends; for many of us this past year has been fraught with unpredictability and instability when it comes to fast shifting patterns and forecasts. The only stability we incurred was that most patterns or trends were unstable so instability became our stability. For January we finally see a return to the more expected, normal patterns based on the location and season of all areas of the universe. Because our lesson and the current path or flow of energy is to guide us towards recognizing revelations. The affect of January's weather works in harmony with strong weather reminders of what could and should be. As my guides always see weather patterns and trends to be symbolic for our lessons and those energies; January is no different. As we absorb and embrace our messages of the revelations from the past and those also in the current state we find a mixture of expected weather trends and forecasts. Along with what would be the "norm" for various locations and seasons; we may also experience some slight deviations which when compounded to the existing energy, could bring more severe patterns and/or trends. From what my guides show those locations most heavily affected will be the winter and even fall months. It does feel to be a rather "wet" January, with a mixture of snow, ice, sleet and even cold rains. As we have seen during the last couple of months, fires have been a widespread and growing concern. It appears that much of these will be contained, with little dry air or droughts. So all in all we do have some fairly large systems and the purpose of such is to help keep the collective staying close to the path that offers all forms of spiritual revelations rather than just passing much off as random or coincidence.

5) Politics, government, leaders and national security; for the US we enter into 1 year of our last elected presidential leader. And other entities, whether kings, officials or political leaders all seem to form a greater allegiance to their respective countries, people and in working together to present an allied front. While there will be some of the more troubling leaders that choose to ignore January's powerful message and lessons; the majority respond with a strong spiritual connection and reaction passing this onto the "people". So for the majority of such leaders rather than a list of proposals, deadlines and changes that would fall closer into the "resolution" category; most will be driven from a deep, spiritual energy or influence. The proposed outcome or that which is or becomes the goals, honor the collective, Divine and are intended to serve the greater needs of all. This helps to create a unity and alignment that involves the highest of leaders or top ranked officials so that the greater good is served before the mundane and that which doesn't require a strong time line. We should also once again see and feel the unity of all leaders, cultures and countries. Our message of revelation focuses on what IS in common rather than small and inconsequential dealings. All appear to be called and respond to that greater purpose not only as individuals but in all dealings, correspondence and finding the way to harmonize as a Universe. When it comes to national security this has always been a fight between good versus evil, and with the strength and fortitude of our revelations; for January we seem capable of holding most terrorists and terroristic attacks at bay. January begins a month where the highest potential for unity is well within reach; while not all will fully comprehend the deeper meaning, most still heed the call. And why a revelation becomes so much deeper and life changing spiritual growth and development which remains long after January has passed. When we look at the media, we have seen or witnessed many changes and these continue to remain in a more positive light. As we learn to accept and embrace our revelations, the media is also held accountable and again we see or hear the words honor and grace.

January 2018 begins with strong and charismatic influences, which doesn't seem surprising. As mentioned being the transition month from the past to the future, January reaches deeply into our spiritual core energy. By the strong influences it helps all to see the quality of life, the potential of the future and the significance of all connections. While it may not appear to be as profound when taking a first look, in reality understanding the revelation IS a revelation and brings us all to equal opportunity of working through our spiritual being, relating to others in that vibration and releasing all that no longer serves our greater good.

So for most, this lesson and message prepares us for a successful year ahead by starting us out on the right path and energy. Although as mentioned there is nothing wrong with adding resolutions to our future and even present; however it is not meant to be our main goal or greatest energy whether giving to self, others or even connecting with the Divine. As individuals, we all vary in what our unique revelation(s) may be, become and then are added to the entire collective. So imagine as we join hands metaphorically sending that message of hope and love, sharing each revelation with one another. And because this is of such a high vibration, there is no need to put forth any special efforts or instructions to send this across the Universe and to the collective. It automatically gathers strength and momentum and as we move through this first month, we may just find this message and/or lesson becomes our mantra that becomes replayed throughout the year.

Happy New Year to all~~


You may reach StarzMayaMoon at:

www.starzpsychics.com/starzmayamoon



Listen to StarzMayaMoon and Natalie (aka Starzcast) on Monday nites 8-9pm edt at:


www.blogtalkradio.com/starzcast



Reproduction of all or any part of Sharing the Vision with StarzMayaMoon©, including previous posts, without the express written permission from Planet Starz, Inc. is strictly forbidden. All violators will be prosecuted to the fullest extent.