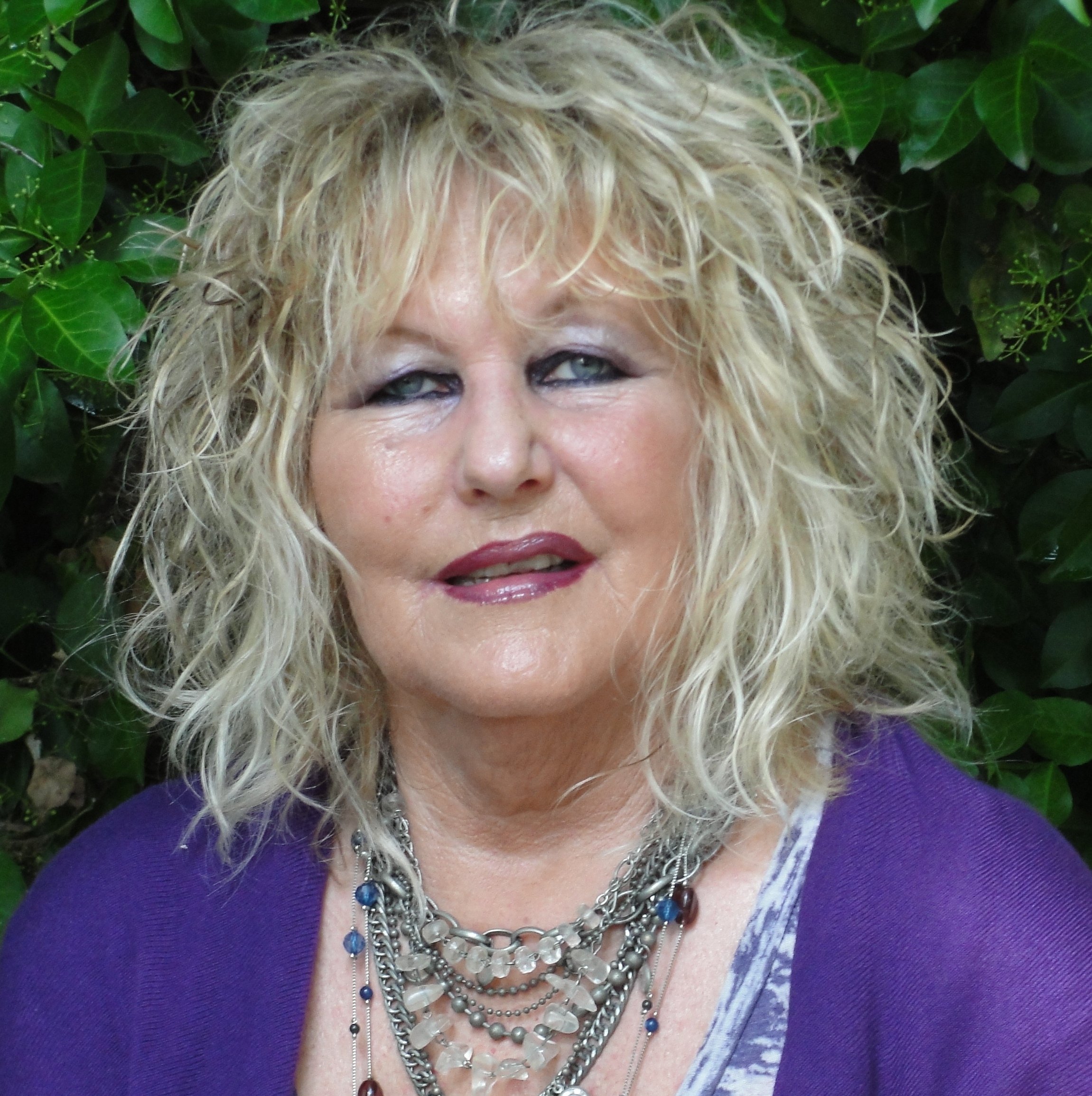 StarzMayaMoon
February 2018
Monthly Forecast and Guidance
"Our balance and pace become the lessons we embrace"



As we move out of January; symbolic as the first month of a new year and therefore spiritually prolific and testimony to the infinite of potential for all. We now move into the stability of February where time is both literally and metaphorically shorter. If we paid attention to the messages and lessons from January then we should be well prepared to work harder and smarter so the time we are allotted doesn't affect our overall inner success. We not only find the literal time frames or reminders but as spiritual beings we must find the balance between the physical and/or earthly time and that of our own along with Divine timing. Although February is shorter it is not any less significant and should be managed and embraced rather than rushed or chaotic.

1) Universal lesson and messages; as we continue to work on our alignment we remain challenged to find the perfect blend of the now/present with future visions and hope. Our lesson is learning within, externally and all that exists between the then, now and shall be the pace that we need as individuals. While societal "clocks" and the expectations within cultures cannot be totally ignored nor denied, they should not take precedence over our pace. Like the perfectly rhythm of a marching band, we find or seek to find that pace that aligns us with all within reach and in doing so we then can embrace all that has been scattered or neatly in order. Our "pace" or that which we come to know as our timing, again both spiritual, mental and overseen by the Divine becomes both the lesson and message enmeshed and intertwined. It may appear to be simple comparatively speaking; and to some degree it is however within this lesson/message takes risk, sacrifice, courage and as always-faith. While there will always be that or those circumstances that are beyond control or are external forces, our choices carry a greater influence and often develop our potential simply by finding, setting and embracing our unique pace in life. For those that are unable to manage expectations or in the opposite direction become a slave to expectations; the lesson and message can be extremely challenging. Just as the world constantly rotates; we also as spiritual beings are always in motion. Our unique energy, true self and core have the flexibility and empowerment to change the "pace" as necessary which maintains or re-establishes balance and alignment. Once we are well within the message we are able to embrace that which drives us forward provided all intentions are to serve the greater good. It is a time of relishing our individuality but without loss of the collective or the ever present Divine intervention. We celebrate self; and as we do so this February each day, each small change becomes a celebration of life, heart and soul. We set the pace and are given the gift of embracing the moments ahead but more important the timing we manifest and create in this life.

2) Love and relationships; while January was more of the creation of "network"; February becomes quite the opposite. All opportunities still exist and there is still the overflow of social beginnings, the focus turns more towards the romantic side of love. And for many countries and cultures, February is already considered the "month of love" as we celebrate Valentine's Day literally at the mid-month mark! (February 14, 28 days in this month) As we look again to our lesson and message we are reminded how to march to our own beat, to listen to our soul's calling and follow the music in our heart. As we do so, our spiritual and emotional energy and being becomes open, inviting and all of us seem gifted with a higher sense of intuition or instinct. Love IS in the air and many that have waited for what may feel an eternity will suddenly find themselves face to face with a soul mate or life partner. Even for those that simply need romance, we may literally bump into someone that will become very special in our life. Although rare is coincidence a true occurrence, random meetings in ways, places and occurring quite by surprise will headline how love comes into our life. And while romantic love, partners are highlighted in February it doesn't indicate that we forego the lessons learned and stay connected to family, friends and those around us. In general we will not be drawn to past flames or missed love connections. Those that appear to resurface or reappear do so because they have been retained within our hearts, but again the lesson of our "pace" and finding our true step had yet to be realized. So for those that have and do embrace individuality and align with hope and faith, managing expectations within self and that of others, dreams DO come true this February. It is a month to "believe in what you cannot see or feel" (quoted from Miss Natalie) as when it comes to love, what would seem impossible suddenly is within reach; whatever was your yesterday has the potential to be no more than a vague memory as we suddenly find love without a desperate search and in ways that prove miracles exist. For those that are connected or already with a life partner; expect surprises and the flow of love to become a new and stronger flame. It is a wonderful month for established couples to take vacations, weekend getaways or just learning to set aside time for simply "being together". As is always true, those involved in toxic and/or dysfunctional relationships, if we embrace our pace and rely on our lessons and message, we find a way out, where we may have felt such was impossible. Our instincts stay strong helping us to avoid old patterns or behaviors that up to now have kept us either lonely, alone or always seeming to latch on to someone that is unable to help us along our path and potential. True love stands out boldly and without reservation making it easier this February to unite with the "one" both in Karma, Divine intervention and the choices that serve us best.

3) Economy, jobs, career; for those that are able to work within their own spiritual pace placing the greater emphasis on what rather than when. The myriad of opportunities will appear and as is the theme for February; many in rather surprising ways. As we find balance between the realities of what is truly needed (wages, pay, benefits, etc.) and allowing our true calling(s) or innermost goals will be met. Patience is needed during this month however as for many that perfect match or holding out for the highest in our goals can take time. The economy in general follows suit and maintains or continues stability in most areas. So again we become reminded that pacing ourselves rather than giving in to instant gratification or yearnings places us on much more equal footing. We are also reminded that in part out economy is also a reflection of the collective energy, therefore each of us individually either contributes or disrupts. So by approaching material needs whether goods or services in harmony and balance (pace to embrace) as opposed to simply attempting to satisfy a desire in the now; we all contribute to building and retaining a solid economy. When it comes to real estate it appears that even with Divine intervention and our added collective stability there still feels to be a great deal of shifts. In the US for example; we may look at a price of half a million for a small bungalow based on location and travel 2000 miles to find virtually that same home for under $50,000! My guides feel that because we have struggled with the real estate market being so dependent on so many factors; it will continue to shift moving up and down before true balance is acquired. From about 2008; investment properties, construction and all that holds the stage from planning to building to selling/buying it needs total unity. We are likely to finally see that occur this year but February will still be somewhat chaotic. All of what we do stems from and is often determined by the original intention and for this month real estate is prominent in that division. With so much emphasis on timing and walking to our own beat, we once again are given strong instincts that should be followed whether a buyer or seller. For those managing their expectations with hope and moving through life at a comfortable (but never complacent) pace we shouldn't face any major dilemmas whether buying or selling. Just as we saw much of last year the focus of housing should be factored or "built" on our needs for a home more so than "flipping" or taking huge risks only for financial gain. As long as we stay closely connected to our spiritual self, energy and core, we should all be able to accomplish our goals when it comes to real estate.

4) The weather, patterns, trends and forecasts; although my guides channel globally, as a US citizen we tend to focus more closely on the contiguous states. We have seen throughout late fall and now well into winter a barrage of snow storms that all tend to travel from the north, into the central plains and east coast. February shows much of the same patterns and while certainly newsworthy, we tend to forget after a couple years of exceedingly mild winters that in fact this IS the norm. We will once again see the strong potential for winter weather to move into the most southern regions, where it then becomes an atypical pattern or trend. Before balance can be maintained it must be achieved whether our spiritual energy or Mother Nature. And for many of us that indicates a surge of stronger weather systems that have been lacking or absent prior to the last few months or so. The southern or extreme climates of other countries bring about forecasts that could produce more earth movement so earthquakes remain a threat this month. The least of what seems likely are ocean storms, so it doesn't appear that hurricanes or hurricane weather should be a threat. This is certainly true in the coastal lands of the US but also extends out to all countries surrounded by water. We should have a few shifts which has become the new expectation with emphasis placed on colder weather patterns. So as my guides always explain that our weather is the symbolic (or one of the influences/factors) for the current messages and lessons, we should all be aware of easily shifting storms with directional changes that make predictions challenging. We move into February with several possible routes for more than one snow, ice and cold rain across the US. For those areas where it is generally expected and representative of a true winter, we will not be disappointed. Later this month or even near the midway mark we may once again see snow and wintry conditions moving further south than what is the usual. The Deep South will experience some of their coldest temperatures to date with warm ups coming at what can appear as a pattern. As we near month's end the majority of the north, central and upper south will see a tapering off of extreme cold and heavy storms. And that is when the weather finds that "pace" that begins to bring us back into balance by way of solid expectations.

5) Politics, government, leaders, national security and the media reports; there has been a great deal of attention being given to the personal lives' of some of our world's strongest leaders as if their daily "social media" is of the utmost importance. And this has certainly been the case with the US president, along with several leaders regardless of titles and whether allies or enemy. My guides feel that while we have seen and felt many positive shifts in what is supposed to be factual reporting; there is still that toxic element of personal opinion and now more than ever we need to "pace" ourselves in what we believe and/or accept as truthful and significant. As we predicted in January and also see for February more allies are being created and soon these newly formed alliances will be called upon in unforeseen events and profound circumstance. For all world leaders, again regardless of the country, size or title; February carries strong challenges that can and will help to either strengthen those meant to lead, and cast out those incapable. As these leaders work within the Universal lessons and Divine messages, they must find their individual strength and courage. Following our increased gift of intuition while at the same time keeping the greater good of the collective as the priority of intention. And by definition a true "leader" whether Queen, President or general will lead with courage and embrace the path without rushing along in haste or ignoring what needs immediate attention. Our security risks still remain at large and the evil that has beset itself upon our world waits in their "lair". My guides do feel that there is more risk this month-February than we have had, but at the same time we are uniting nations and any act of terrorism only brings us closer and helps close all gaps. While some progress feels to have been made in gathering Intel, this operation is larger by far than what was or has been originally assumed. We recently saw or perhaps even experienced a false alarm that was a huge threat to a US state had it been accurate. This is indicative of where and how the media still desperately needs change. There have been several changes due to serious allegations (many of which have been admitted) and my guides feel this offers a golden opportunity to return to unbiased and NEWS reporting on issues of concern to the general public. As we look to the media to apprise and enlighten us with all that affects our life whether love, money or even weather. Instead it often feels like a social media update or information found on any phone app with personal opinions being placed above factual accounts. We cannot embrace what is needed for February, while at the same time shedding our respect, education and honor for self, collective and those chosen for that day's spotlight. There are changes still to come and the media will continue to lose fans and investors without true spiritual and cognitive change.

February IS the month of love and in addition to the great opportunities for romance, self-love also ranks high this month. We are asked to loosen our grip on life and in doing so we are able to embrace all that comes within our spiritual radar. We work on balance but in contrast to last month, February is playing our song, finding our step and marching to the beat of our own drums. As a short month it seems a bit ironic that it represents the month of "time" or letting time go so our pace forms and forges our balance. Our balance aligns us with self, collective and we then can embrace the Divine and with joy, hope and faith; "believe in what you cannot see or feel because it is all real". (A reminder I am quoting our beloved Miss Natalie) So when the path is set, the pace is a comfort and balance is natural we welcome and then believe in miracles, knowing all things are possible in this crazy thing we call- LIFE!!


You may reach StarzMayaMoon at:

www.starzpsychics.com/starzmayamoon



Listen to StarzMayaMoon and Natalie (aka Starzcast) on Monday nites 8-9pm edt at:


www.blogtalkradio.com/starzcast



Reproduction of all or any part of Sharing the Vision with StarzMayaMoon©, including previous posts, without the express written permission from Planet Starz, Inc. is strictly forbidden. All violators will be prosecuted to the fullest extent.