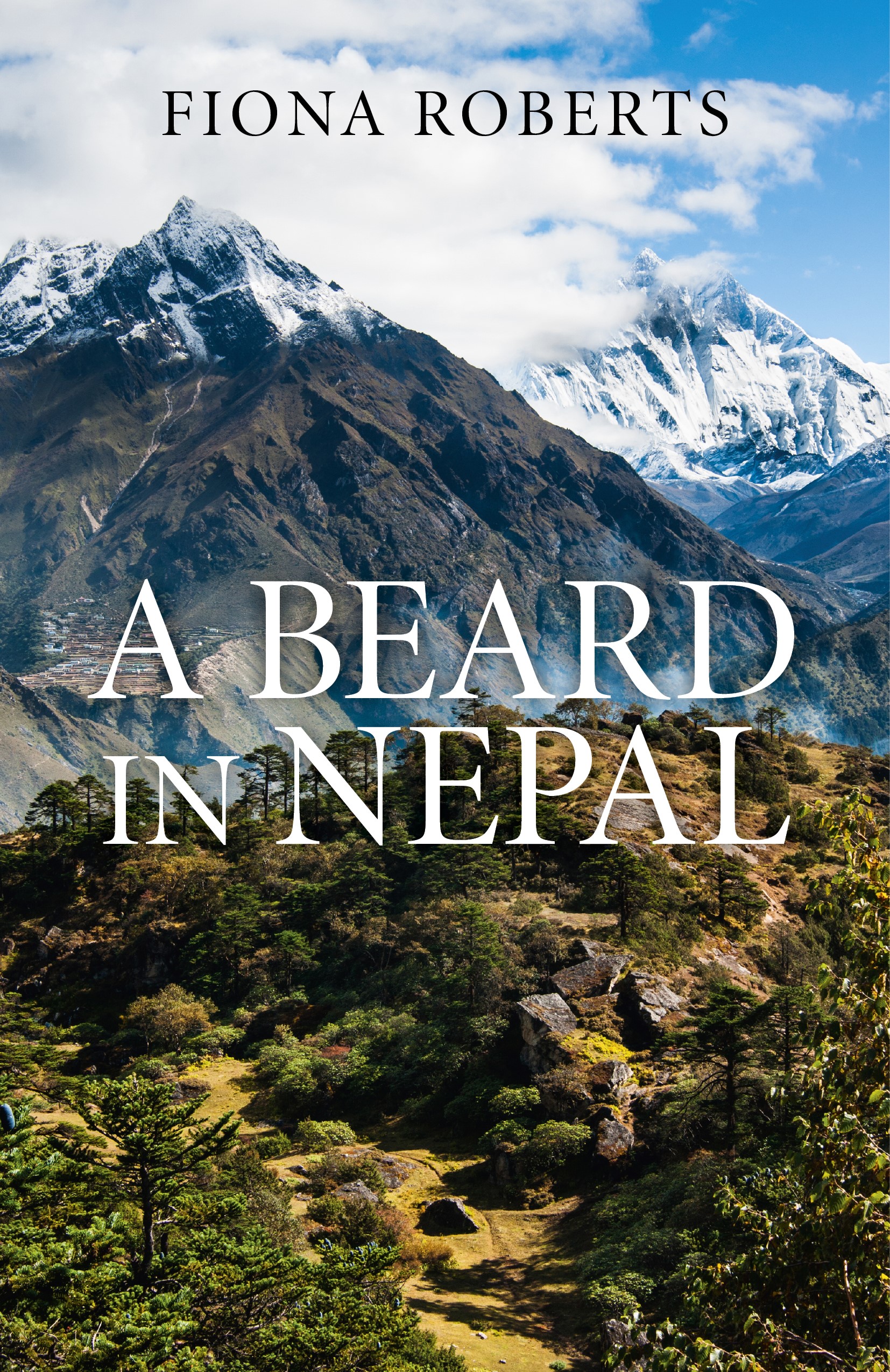 Dogs in Nepal are a bit of a problem for me. By that I mean the way they are treated. I have never understood cruelty to animals (or humans, for that matter) in any guise, and I looked on in horror there as children and adults alike would walk past a sleeping dog and hit it with a stick.

To me it was totally unnatural to see a puppy too afraid of humans to come over and play with you, and an adult dog cringe away, rather than accept a well-meaning stroke.

The dogs live outside of course, and there seemed to be one or two of them for each house or cluster of houses. Sometimes they are thrown scraps, sometimes not. Unfortunately for them, they inhabit that dim nether land, somewhere between wild and domestic, and have ended up with the worst of both worlds.

Nepalese dogs have a job to do, as does every living thing that struggles to survive high up in the mountains of the Everest region. They guard the other animals, and the houses. But they are not appreciated, and they are certainly not loved.

'Woolly Head' as Tod christened him, the large black and brown dog who lived outside our house, was probably no different from any other Nepalese canine. As we got to know him his character revealed itself. He was a bumbling, gentle giant. His face was a picture the first time I offered him a biscuit. He saw it in my hand, and having surely never been hand fed by any human, he literally didn't know what to do. So, standing a couple of feet away from me, he just opened his mouth in hope. I moved nearer and popped the biscuit in between the pearly white gnashers. Woolly didn't really seem to believe this miracle until he had munched and swallowed.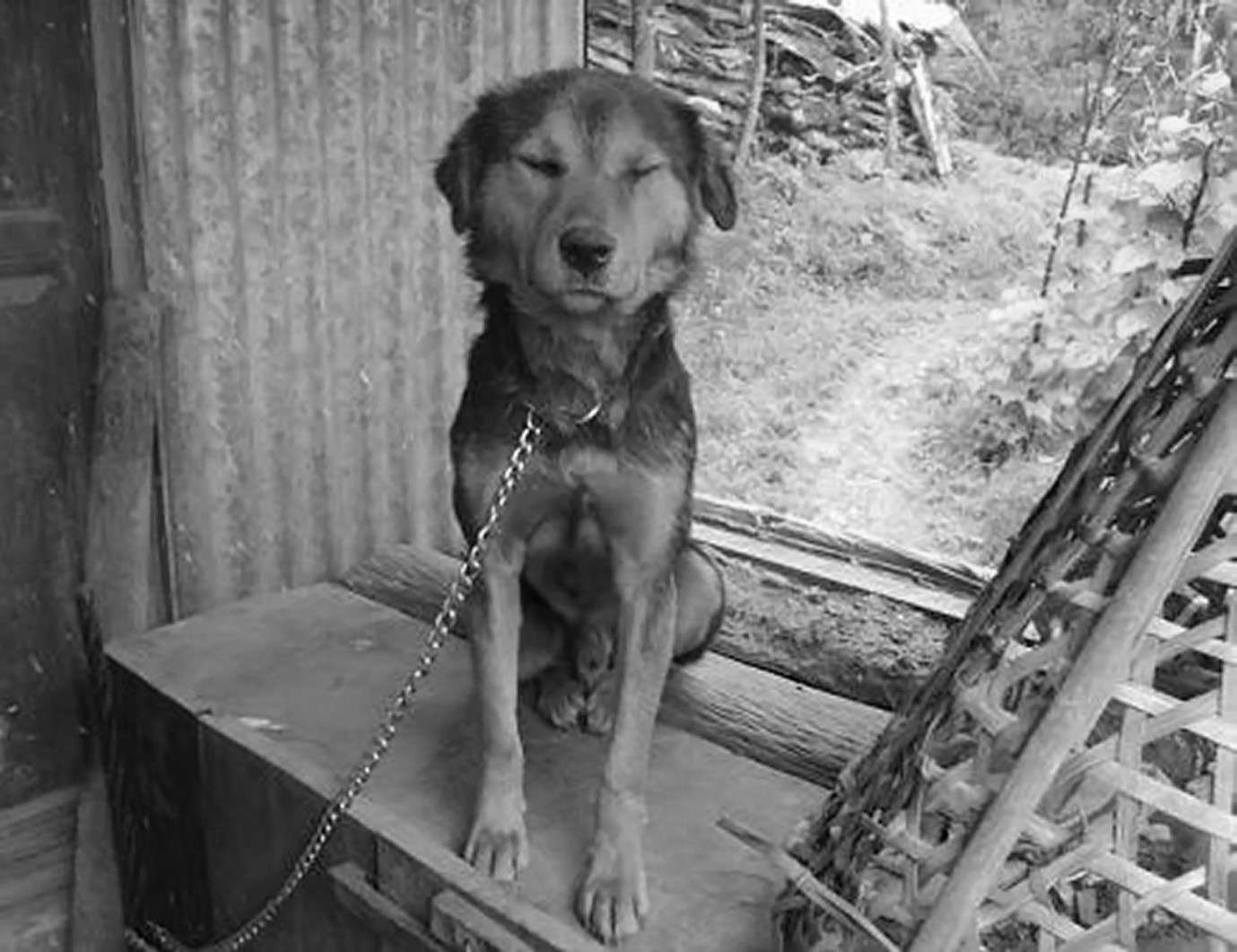 Now, whether this was a good move on my part, a bad move, a thoughtless move, a natural action…. I have still not yet decided.

Wasn't it that great man Gandhi who said, "The greatness of a nation, and its moral progress, can be judged by the way its animals are treated"?

Maybe so. But this statement seems to me to beg a hundred further questions, and how on earth do you discuss something like this without seeming to, or actually making judgements?

But my belief is that Woolly Head and his ilk are miles above us lowly humans, and I frequently found myself thinking how much the Nepalese people were missing out on by denying themselves the love of a good dog; and of course they are not alone throughout the world.

Instead of seeing a gang of laughing, shouting children running through the forest with a couple of excited, barking dogs in their midst, there in the valley we saw the gang of children, but the dogs were running away from them, usually amongst a hail of stones thrown at them by the children.

From time to time, in the intense, silent dark night, we heard Woolly and some of his colleagues start barking – an eerie sound, echoing up and down the valley, and off the mountain sides in the dark.

We could usually tell the degree of seriousness Woolly attributed to the intruder by the intensity of barkiness.

It was usually, "I can hear you, and if you come any closer I'll get you. I'm warning you, I have teeth and I know how to use them."

One night, in the dark silent early hours, Woolly started barking with a hitherto unheard intensity. Tod and I were instantly wide awake and hardly breathing as we listened.

Woolly's angry snarling and furious barking was augmented by his colleague's at the house directly below us – he was also giving it everything he had.

And then another bark joined in alongside Woolly's, but this one was unfamiliar, quieter, and slightly less aggressive. I suddenly realised that it was the slender, dark-furred, glamorous piece from over the hill at the back, next to Kalyani's house.

He sounded anything but sly or old as we listened to him pounding up and down on the hard clay at the front of the house, checking the perimeters.

This time it was definitely, "I can hear you, and when I spot you I'll tear you apart!"

Although we were inside, and probably quite safe, it was a pretty frightening thing, just listening to the dogs securing their territories.

The only sound in the valley was the Fur Brigade doing its job. Everyone knows they are the first, and probably the only line of defence, so no one interferes with the Fur Brigade in full cry.

Little by little the intensity dropped and the noise abated. The valley began to quieten down. Woolly stopped racing round, and we could hear him huffing, puffing and grumbling to himself. Eventually even the small growls ceased, and the valley fell silent again.

I wanted to rush outside and shake him warmly by the paw, "Well done, old boy. You have single pawedly saved this house, and all who sail in her, from certain death in the jaws of a marauding wild tiger. God bless you, my boy."

Fiona Roberts is married to Tod and in 2009 they spent 5 months in Nepal teaching English in an isolated village not far from Everest Base Camp. They returned there in 2011. Those trips have changed their lives. The books 'A Beard In Nepal' and 'Return to the Village' bring the story of their memorable trips alive.