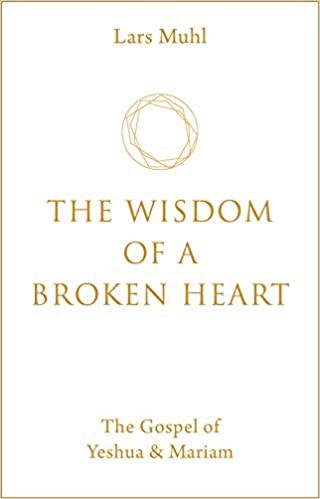 Small but mighty, this gift book from renowned spiritual teacher Lars Muhl is the perfect gift for a friend, a family member or for yourself. It is a beautiful pocked-sized, hardback book that will help the reader to improve their self-care, learning how to find the positives in the emotional pain we all experience, using it as a unique chance to boost spiritual growth. Arranged in biblical-style verses, making the content accessible and easy to dip in and out of, Lars shares the essence of the secret teachings taught by Yeshua (Jesus) the Nazarene and Mariam (Mary) Magdalene 2,000 years ago, and practical tips for how we can apply them today. Drawing on his many years of spiritual studies and experiences, topics range from the profound energetic exchange that occurs between two lovers, to using mantras, song and dance in order to reach divine awareness, to numerology and other symbolism. At a time when humans are being challenged in many ways, Lars stresses that understanding our pain's deeper meaning can provide a unique opportunity for breakthrough at the spiritual plane. Ultimately, this is a complete guide to living the Law of Light for the benefit of yourself and the wider world. As Lars says: "We are all potential healers, and if there is anything the world needs right now, it is exactly healers."


KEY INFORMATION: 🌙 A beautiful book that can be carried in the pocket as a source of inspiration and unique esoteric information regarding Yeshua, Mariam and the Law of Light. 🌙 Text is arranged in biblical-style verses to make the content accessible and to encourage people to dip in for daily inspiration or to select verses at random for an answer to a question. 🌙 Full of suggestions for things to do, from dancing like a whirling dervish, to practical numerology, to how to use prayer. 🌙 Fans of Lars Muhl will be drawn to this guide to living in accordance with the teachings in his famous book The Law of Light and Lars will travel to the UK to support publication at MBS events, such as Alternatives. NOTABLE FEATURES: ● Lars' website features extensive wonderful content, from an article on The Grail myth that featured in Kindred Spirit Magazine, to a piece on Mariam the Magdalene and Yeshua the Nazarene and an Interview with Nina Hall. ● Over the years, Lars has built a strong reputation and loyal following, with over 20,000 followers on his Facebook Page, and over 20,000 YouTube subscribers. ● His previous titles have been critically acclaimed, being featured in people's favourite books roundups alongside incredible authors such as Eckhart Tolle.

ABOUT THE AUTHOR: Lars Muhl is a Danish author, mystic and musician. Like Paulo Coelho, he was for many years a successful singer/songwriter who, concurrently with his music, studied esoteric knowledge. Then in 1996, he was struck down by an unexplained illness that neither doctors nor alternative therapists could diagnose. For three years he lay in bed without being able to move or think straight. Through a close friend's intervention, Lars was put in touch with a seer who, via the telephone, brought him back to life. That was the start of a completely new existence and the beginning of that quest he has so grippingly described in his trilogy The O Manuscript.
https://www.larsmuhl.dk/en