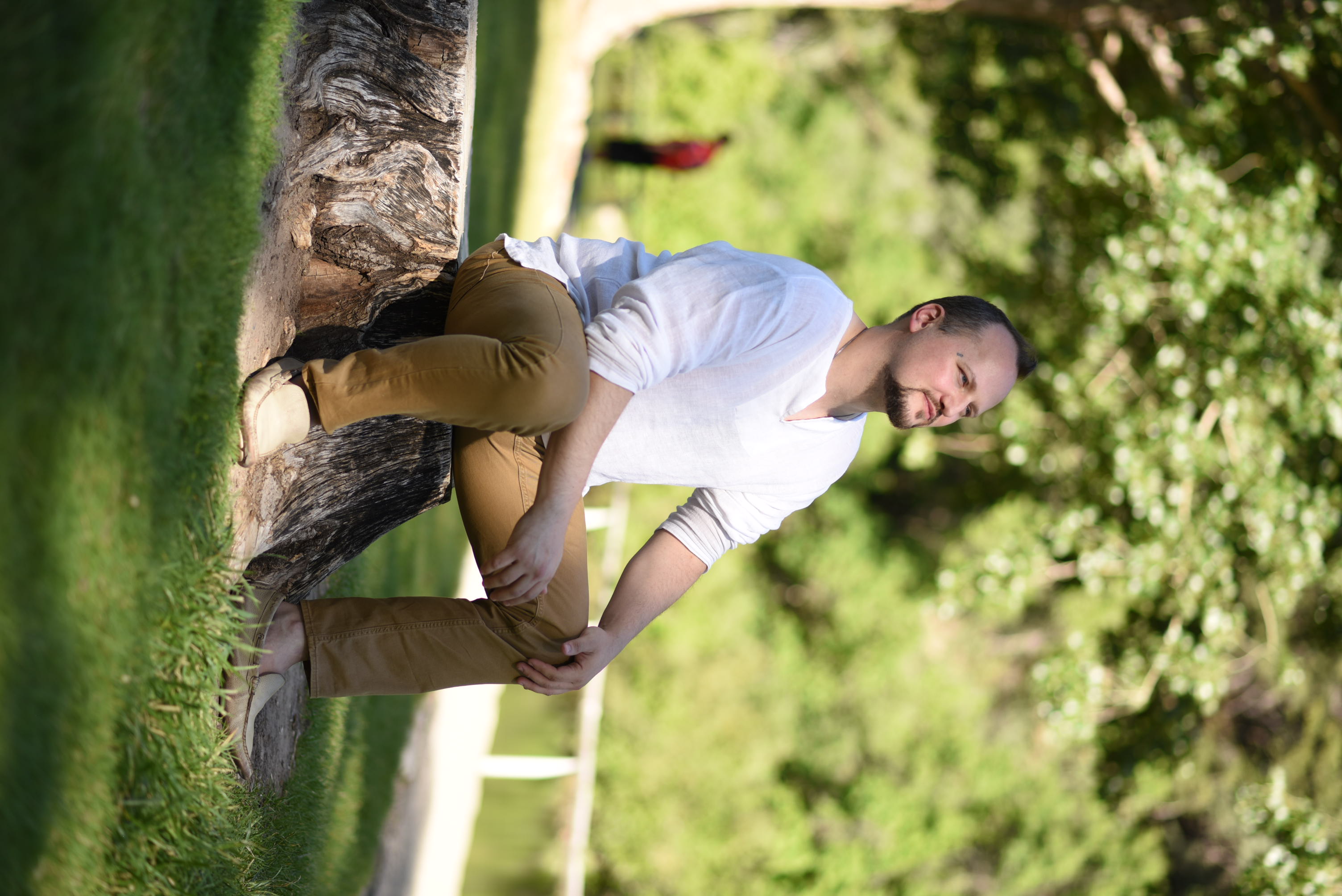 Rev. Devan Jesse Byrne
"I am never upset for the reason I think"

I remember my first time hearing this lesson and getting into it, and I'm like," what, what, don't tell me I'm not upset about... And I didn't realize of course, learning this whole process, it's like you don't know me." And it's interesting because even just that idea right there, the fact that we see something about ourselves, that we say someone else doesn't know, and it's rather interesting. And regardless if they know or not, as even this book is telling us, right. Even this Christ consciousness is telling us. "And we think we understand ourselves; we think we know that we're not upset, or that we are upset, don't tell us.:

"Let's get straight here." What I'm saying is that we have ideas, we have concepts, and as we're grasping this idea here, is that we want to disassociate to the fact that we think we know, because we are going to be discovering, that we are actually developing ideas within our minds, that make it upset. So, we think we understand, and that's essentially why we're upset. We make up constructs of thoughts, and beliefs, and ideas, literally to deceive ourselves so that we are upset we see something that's not there. Which is coming up in this recognition, is that while you're looking at your thoughts, and you're doing this whole process, realize that if I am upset, or even if this is disturbing of any kind, we want to apply it to any of these, and we're practicing still to be indiscriminate as possible.

So, we don't want to discern one over another, anything right or wrong, good or bad, or better or worse with any of this, ok, just apply it to any and everything, that you're working with. Especially if you're getting upset, you're getting mad, you're getting afraid, or anything like that, then of course, yes, apply it to those. But recognize the only reason you think you're getting mad, is because you think there's a difference between the way you feel, and the way, say, you might want to feel. You think you understand what you're feeling, not saying. You don't understand what you're feeling, "not putting you down with your feelings or anything". What I'm saying is that, the construct of feelings are thoughts, like you have ideas of what you feel. "I believe I'm feeling sad. How do you know what sad is? How do you have this idea of sad? Where do ideas exist and reside, in consciousness, So, it is still psychological here that you think you're upset because of energy, you think you're upset because of this person did that, you think you're upset for whatever reason. But you have an association with what you believe in consciousness, to what you think you're experiencing in the world. "So, you're making yourself upset".

So actually learning this disassociation, we can find peace regardless of our situation, regardless of our world experience, no matter how upsetting it might seem, and everybody says you should be upset. You can if you choose to be, but you don't have to be if you choose to be at peace in here. "Of course, we've been getting into some pretty deep stuff, and I'm jumping ahead all over the place". But, essentially this is why, and what this is all about, as far as what you're dealing with throughout, and why you're doing this specific lesson.

Why do you need to recognize, that you're never upset for the reason you think? "It's actually very helpful, because we get upset all the time, don't we, right." Now we get upset all the time, because we associate our experiences, we associate our minds decision, with the situation. Now if we just recognize that, then we can actually choose to see it all the same instead.

So why is it talking about seeing things as the same, and we still to see things as different? "Like, we think, oh, this would be an upsetting situation, but that wouldn't be, this would be a pleasant situation." And this is really, I give myself an excuse to be upset at this situation if this happened, and I give myself an excuse to be happy if this situation happened. It's all an excuse to choose happiness or upset, all the time, as I am actually choosing it for myself, and it's not actually involving the situation. I can be involved with the situation as much as I want to be, but recognize, it's because I want to be.



A Note from the Transcribe:

Much wonderfulness at
http://undefinableandexpansive.org
Rev Devan has been working continuously on getting this site in place with some very impressive questions and I have been enjoying myself, reading them all. Along with some overlay on audios. I enjoy what I do because there is something different all the time.

I have found this lesson very helpful because it reminds me to look deeper and release more often. And I do agree with the Rev. If I am all caught up in the craziness I am so good at making, I am not happy. I tend to focus on the situation and not my thoughts that caused it.

Love & Light,
Riki Frahmann
http://riki.openandclear.us/