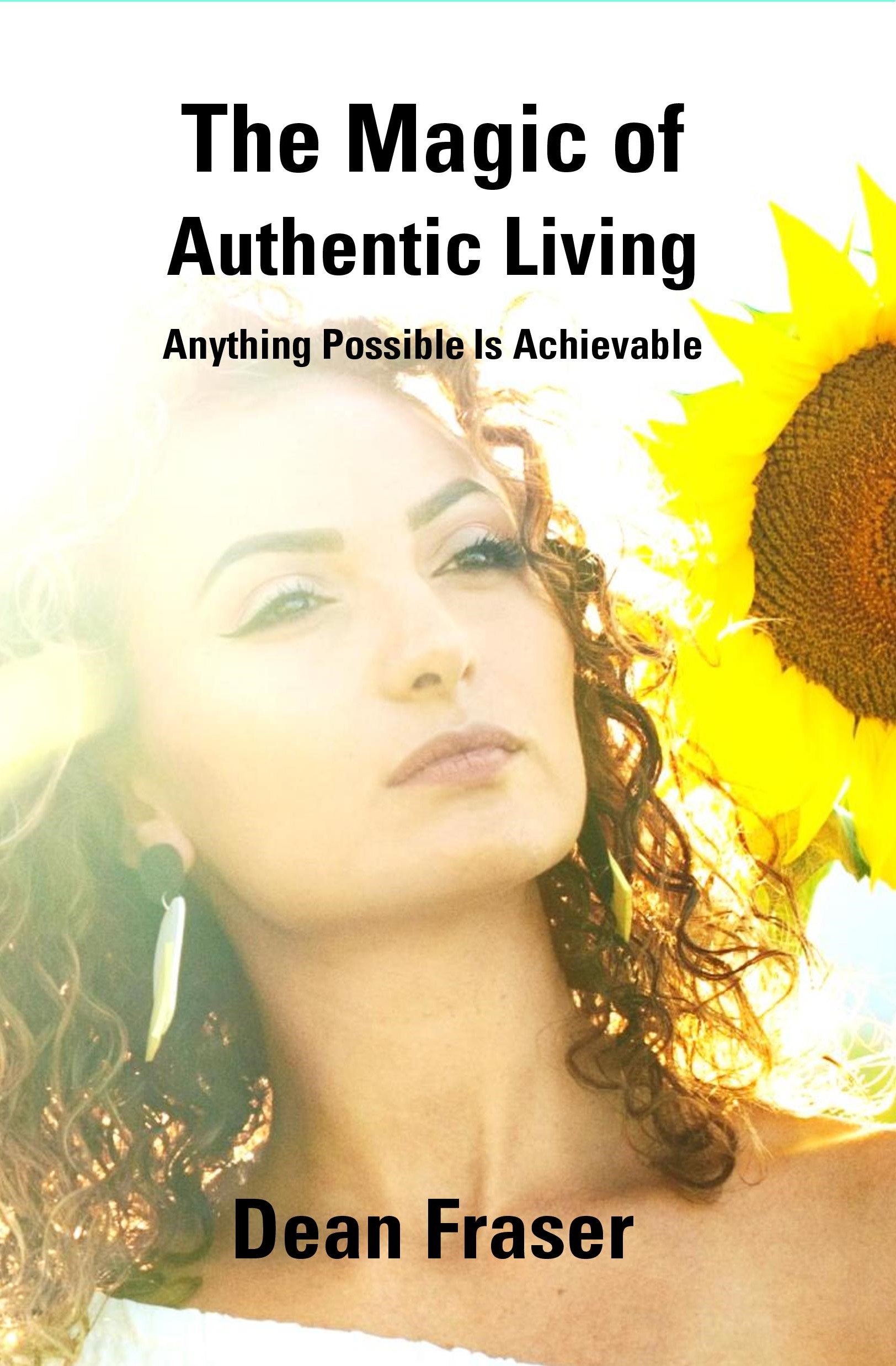 Acting The Part
"All the world's a stage, and all the men and women merely players"

William Shakespeare summed up life quite succinctly in this quote from As You Like It…
Children have acting as if down to a fine art. Thinking back to childhood, we all easily role played. When we are children, we can make believe we are pretty much anything or anyone and then behave accordingly to play out that accepted role…

Funnily Enough, Adult Life Is Essentially The Same!
Let's use the example of Aisha training to be a lawyer. Off she goes to University for six years to fulfil her dream. How much of the process she goes through is purely about the mechanics of learning the law and how much is also about taking on the mindset of being a lawyer?

We expect certain standards of behaviour from our legal specialists and are more likely to commission a lawyer to work for us if they act roughly within the generally accepted parameters of a lawyer. Most of us would be far less inclined to trust our important legal matters to a heavily tattooed lawyer dressed in ripped jeans and a heavy metal t-shirt, who calls us mate in every sentence; we would not feel the necessary level of trust in their ability. Aisha studies and spends her leisure time in the company of fellow law students, without consciously planning it that way, as well as learning the finer points of law she gradually takes on the mindset of being a lawyer.

We expect certain mindsets from certain professions and quite naturally feel uncomfortable when faced with someone who has personal energy and actions that are incongruous within those accepted guidelines.

This applies to any profession or pursuit. Would we go off for a week into the wilderness with the guide who forgets our name five seconds after we have told them and fails to carry any kind of navigation equipment or communication devices? Or pay to go to the theatre to see an actor who has openly declared in the press how much he hates his apparently philistine audiences.

We can do so much to help ourselves here!

Say you want to be a writer. Do your homework. Read about fellow writers. Autobiographies, blogs, magazine articles, anything at all which aids in an understanding of what makes them tick. What is the successful writer's mindset within your chosen genre? What do they do all day? How is their schedule organized?

Good start, next think of yourself as a writer! You are not going to be a writer one hazy day in the future after passing a degree – you are a writer! The fact you may yet be unpublished or are still at University is entirely irrelevant; if you have physically written something, anything at all within your chosen genre…you are a writer. Think like one!
This is my writer's mindset – I expect to get ideas for chapters and subject matter to include in my forthcoming books or magazine columns and innovative new courses for my online college. I focus my attention on writing a lot. Whether I am walking on the beach, waking-up in the morning or having my six-monthly dental check-up…doesn't matter where I am or what I am doing. By expecting to get new ideas they constantly manifest for me.

If your dream is to be a singer, well firstly can you sing? Great, you are a singer! Next take steps to earn your pay from your singing talent. Think like a singer and seek out ways to do what you love every day. Find a manager you can trust if commercial stuff is not your thing. Literally create your dream for yourself. Tell everyone you are a singer and are looking for ways to perform. A way is inevitably about to open for you to sing for the pleasure (and pay) of others.

A reminder that it does not matter what your chosen dream career is, empower yourself by taking care to study the mindset of those already within in it and use their experience.

This is never about losing your individuality; on the contrary you are still going to be the unique personality you always were. Rather it is about gaining empowering internal programming by adopting their already successful mindset, convincing your subconscious to accept the reality of this being exactly what and who you are.

As you are projecting this mindset or energy – the wider world is also seeing you as exactly the person you desire them to accept you as, constantly reinforcing the reality.


Invest In You
To get taken seriously by others we need take our own image seriously. Like it or not others do judge by what they see. Might not always seem fair, nevertheless they always do.

Originally, I thought to use the sub-heading Dress The Part here, but really that would be only a partial truth. INVEST IN YOU is more accurate as it includes wider ranging implications, rather than simply putting on a cool dress or designer suit expecting that to do the work for us. As usual there is a bit more to it than that, what matters here is creating an empowered mindset for ourselves. Those new neural pathways we are creating to hardwire our subconscious.

Feeling good about ourselves is critically important in achieving goals and for sure an important part of this process is investing in how we present ourselves to the world and how that makes us feel…

Bottom line, if you are starting out and want to get taken seriously in practically any kind of area of business it sure pays to look successful!

Wear clothes which suit the dream you are pursuing. When I first ventured out many years ago into part-time touring the more embryonic versions of what my talks later evolved into, I decided beforehand that by wearing bandanas and positively unmissable loudly patterned shirts I would stand out to get noticed – this certainly worked, gaining me much appreciated free local press coverage at the time and began to place me on the map.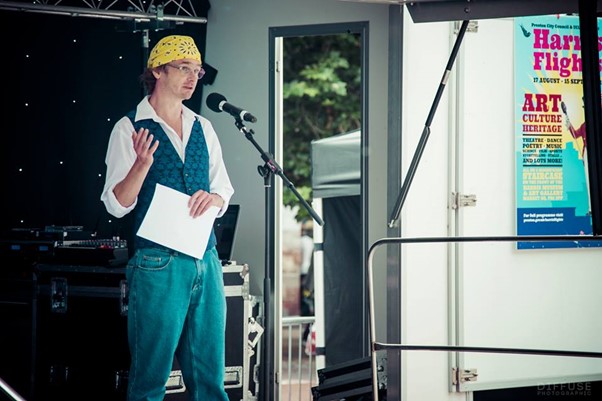 Thankfully for everyone else I did later moderate this through experience. And although, as I mentioned earlier, I have been labelled by the press The Hippie Holistic Coach, these days when out public speaking I do tone-down a wee bit my natural inclination to dress like a member of a 1960's psychedelic rock band who somehow time-travelled into the 21st century!

If we project successful, we are going to get taken seriously and literally become more successful…isn't that a rather awesome self-fulfilling prophecy?

Dress to impress YOU first and foremost. Ensure you feel good about your clothes, hair and personal style, then you are projecting that energy the whole time and everyone you meet happily reinforces the feel-good factor for you. Buy the best you are currently able to afford, and for sure you then will soon have more spending power as your success increases.

Model how a successful person in your chosen career dresses. Treat this as purely your starting point for inspiration, then develop your own style within this successful framework into one which is now shouting out 100% you.

After all you are the one person in the world most qualified to be you!
ABOUT DEAN FRASER
Dean Fraser delivers talks on 100% natural methods we can all use to deal with stress, rather than events controlling us. He visits to give talks to mental health awareness groups, educational centres and at his own stand-alone events.
https://www.deanfrasercentral.com