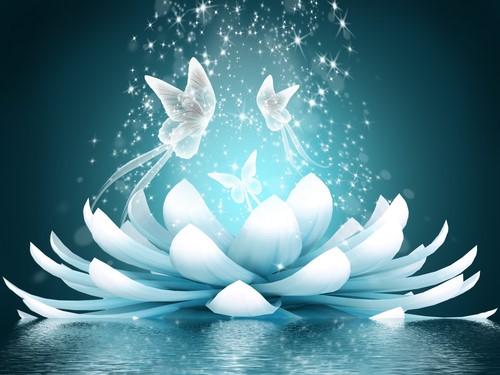 One Luxurious Way to Relax

During a night storm
Try to stay awake
Listen, listening
With your innermost ears
To the rain drops
hitting the roof
the doors, the windows
Of your entire selfhood
Like a flock of pigeons from heaven
Coming to perch above your head
Their wings shining with moonlight
Their sweet beaks
Pecking constantly
At every string
Within your soul


Another Way to Stop Anxiety

As the Fraser River keeps trying to
Draw the entire Pacific ocean
Into the hearts of Vancourites
A little tugboat is pulling
A huge barge
Full of unseen cargo
Into the little harbour
When you watch it with your mind's eyes

Or when you go astray in your dream



Gathas (2): The Art of Relaxing in a Frantic World

Take away
Better to put off
The fire under the cauldron
Of your boiling consciousness

In the deepest valley of night
When the water within your mind cools down
Growing as still as the lake water of autumn
It will reflect the most distant stars
In their celestial essence
Even the sun ready to rise
From the other side of the world
Until your entire inner universe
Becomes a tiny
Lightspot of
Chan



Elixir for Insomnia

Stop counting ants or elephants
Stop twisting and turning on your bed
But get your entire selfhood ready
To receive, with all your tenderness
The big blue dewdrop from heaven
Letting it melt your brains into a stream
Flow from your head to your toes
Slowly
More slowly
Most slowly
As it cleanses, cooling down
Melting your vertebral column
One section at a time
Until all you brain cells
Become ready to evaporate
Like the dews at the leaf tip
Towards the morning sun

Tips for Lung Health: for Qi Hong

1/ In This Climate

Longing of love is a climate of heart
A definition by degrees
Warmth sweating into serenity
Lines of thought bloated into starkness
As if our whole worlds have been woven
Into the one & same artwork

2/ Empty Your Lungs

Exhale hard
Exhale every bit
Of darkness
In its gaseous state
Like the malignant cell
In your lungs with GGNs
Until your feel is burning with desires
For a fulfillment of lighted air, then
You will feel fresh & lighted
As if gaining a new birth inside out


Masking Up in VGH

to my surgeon in charge
my puffed piggy face
is just another common case
of allergic reaction
to sensitive cefazolin
for my wife still with her appendix
intact close to her idle womb
this face has all its wicked wrinkles
ironed out, every caved-in surface
was evenly filled or dressed up
indeed, it looks younger, more attractive
and even sexier, as if it had gone
through a perfect plastic surgery
but nobody except my old self
in this world of fret and frenzy
suffering alone from the pink itchiness
as I long for the return of my own face
not handsome
but authentic enough

Patient's Complaint: for Dr. RL & Like

With all due respect to your noble
(And handsomely paid) profession
I have been longing to say, dear doc
I am tired of your hopeless helplessness

Each time before I sit down, you've already
Doodled a prescription for my running nose
Or feel at a loss as to what to say when I
Have a little more puzzling pain in my jaws

Your sense of achievement seems to depend
More on the specific amount you get paid
Than on any vague assistance you might offer
To reduce my unexplainable suffering

Really, what can you cure at all, my savior
Surely neither cancer, nor aids, nor even a flu
So, for God's sake, pretend no more you've
Entered this profession for cure instead of silver



Yuan Changming grew up in an isolated village, started to learn the English alphabet in Shanghai at age nineteen, and published monographs on translation before leaving China. With a Canadian PhD in English, Yuan currently edits Poetry Pacific with Allen Yuan in Vancouver. Credits include eleven Pushcart nominations, eleven chapbooks (most recently LIMERENCE) as well as appearances in the Best of Best Canadian Poetry & BestNewPoemsOnline, among 1879 other literary outlets across 46 countries. In March 2021, Yuan served on the jury for Canada's 44th National Magazine Awards (poetry category).
Lotus Image & License: Depositphotos_3273810