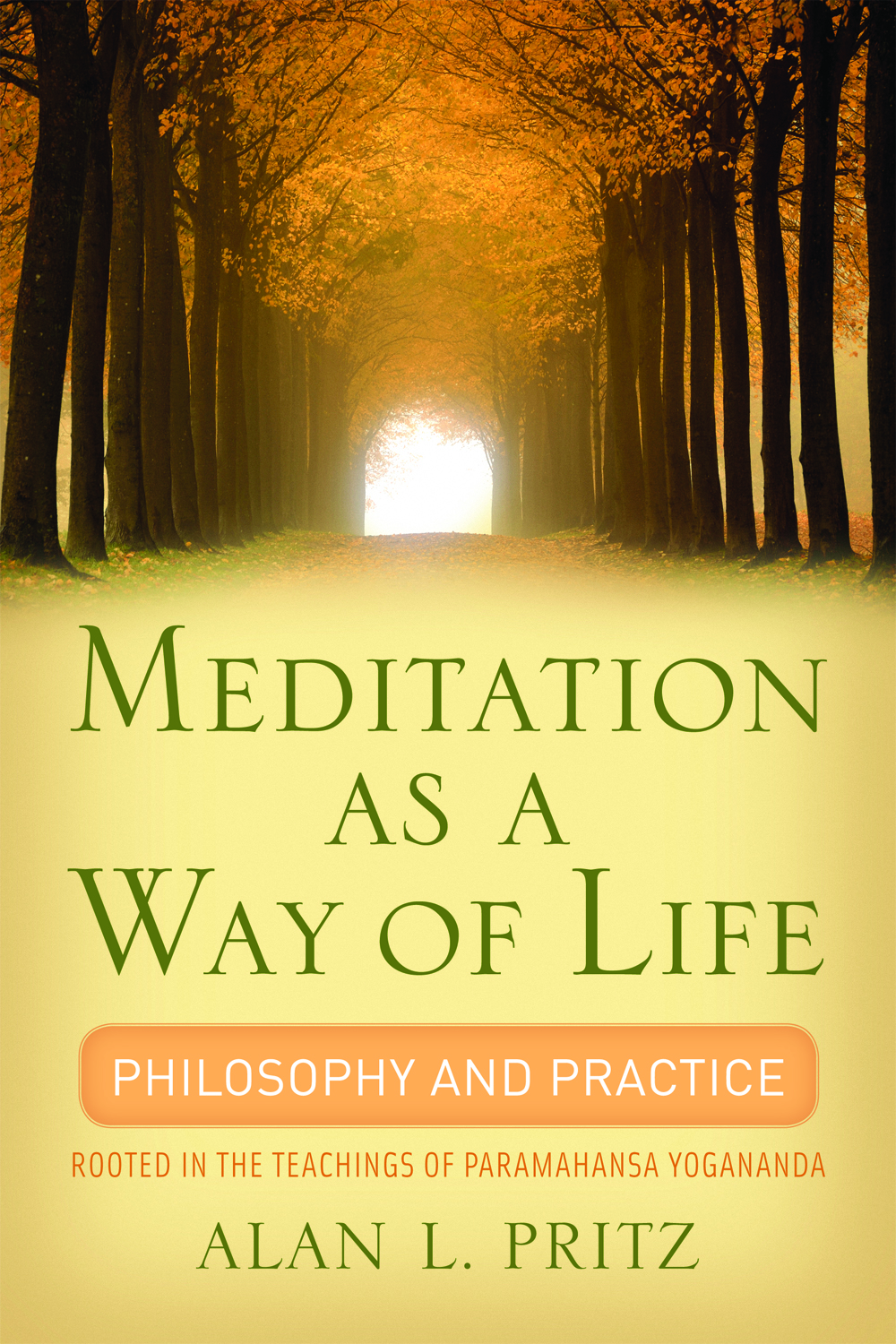 Taken from Chapter 1: THE JOURNEY OF AWAKENING
Preface


The unfolding of every life is mysterious and often whimsical. Mine is no different. It has been a curious, often humorous, journey involving the study and application of spirituality within the context of a healing, teaching, writing, consulting, coaching, and
interfaith ministerial career. Meditation as a Way of Life, an informal sequel to my Pocket Guide to Meditation, renders my acquired knowledge in a down-to-earth way to help people create a lifestyle grounded in spiritual disciplines and a meditative practice that is effective regardless of religious affiliation and is applicable to all faiths. The methods involved and the principles governing them are presented through the lens of my perspective, which is based on teachings of the modern spiritual master Paramahansa Yogananda that truth is universal and that one's relationship with God is enhanced through scientific meditation. Anyone,
anywhere, can benefit by this content confident that it is not based on belief or opinion, but on time-tested spiritual tenets.

Authority in any field, spiritual or mundane, stems from experience and related understanding. While involvement is no measure of wisdom, this book results from over thirty-seven years of committed participation in mind-body disciplines and immersion in meditative practices originating from an authentic spiritual tradition.

For those unfamiliar with meditation, it is not, as some modern expressions would depict it, a method to enhance health, boost creativity, or reduce stress. Those may be byproducts of meditation, but they are not what meditation is about. This book presents meditation from a classical yogic perspective, as a discipline that involves mastering life force and consciousness to reunite the individual soul with Infinite Spirit. Meditation is founded on a worldview that ascribes to life a profound spiritual purpose and chronicles the soul's descent from Spirit into embodiment and its ultimate goal of reuniting with the Divine. The metaphysical (beyond the physical) principles related to meditation have been refined
from thousands of years of inner pursuits and realizations about subtle realities. These matters transcend ideological differences, not by discounting diverse faith systems, but by revealing common esoteric threads and the spiritual harmony that unites them. Present in all valid religions is an underlying truth that serves as the basis upon which claims of universality arise. That truth is the foundation upon which this book is built.

The meditative practice and guidelines for spiritual living taught by Paramahansa Yogananda and presented here derive from cosmic laws that, unlike variable beliefs, doctrines, and dogma, which may shift individually or from creed to creed, are rooted in immutable verities relevant to all people regardless of culture, era, or worship preference. As has long been said, the sun shines equally on all. So, too, the tenets of Spirit operate without regard for religion, caste, color, gender, race, age, or other forms of human differentiation. Putting such principles into practice will only enrich one's relationship withthe Divine. Readers are free to remain healthfully skeptical about any challenging topic,
incorporating what rings true and deferring judgment on what seems questionable. This approach is prudent and self-honoring. Yet, discounting what is presented here merely because it seems unfamiliar may be rash. Until a critical mass of inner experience is acquired, the limitations of intellect often get in the way of subtle understanding. The best way to approach this material is with a receptive heart and an open mind.

Read, learn, and apply; the results will speak for themselves. "Doubt or no doubt, restless or calm, result or no result keep meditating daily; but try to increase the depth of it, and you will get results. . . . After the negative state of silencing the mind is reached, meditation gives positive conscious contact with God as ever new joy, light and the cosmic sound of Aum."1

This material was reproduced by permission of Quest Books, the imprint of The Theosophical Publishing House (

www.questbooks.com

) from Meditation as a Way of Life by Alan L. Pritz, © 2014 by Alan L. Pritz.