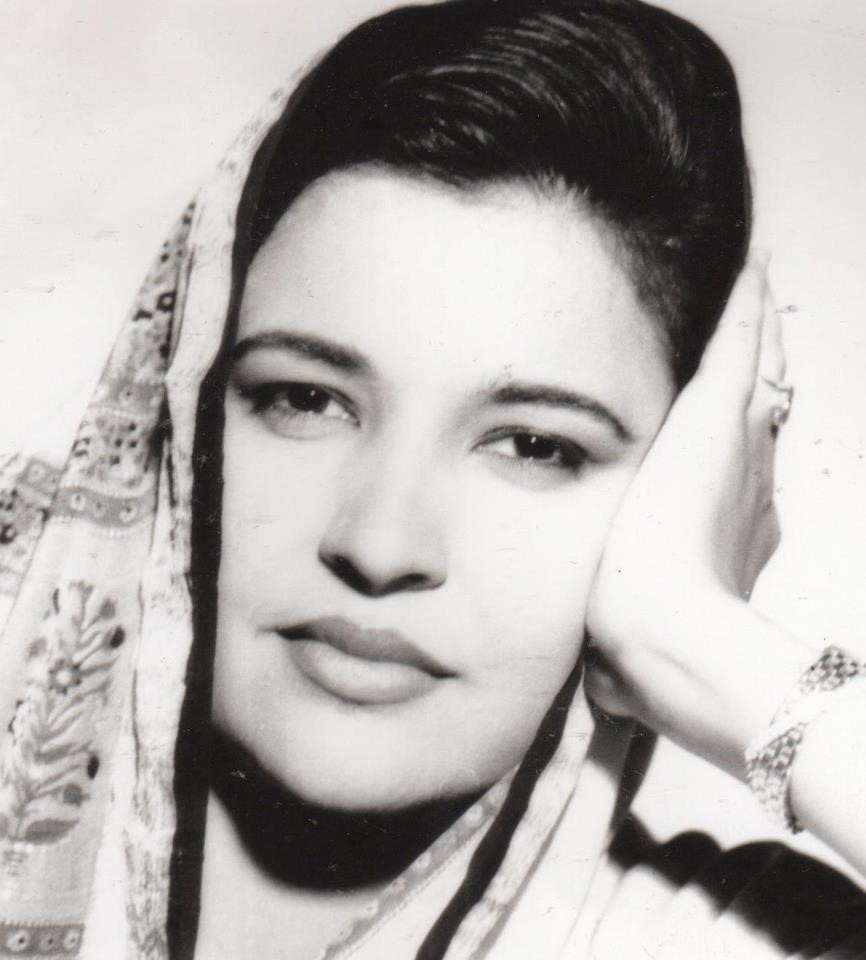 Rashmi Khilnani



B ABA j I , THE G URU OF G URUS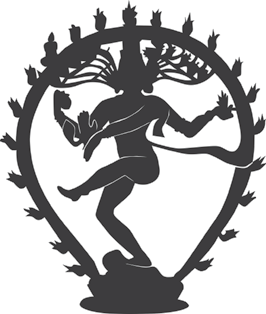 Yes! The same BaBaji from Yogananda's An Autobiography of a Yogi! Yet, how do you define the indefinable limitless incarnation of divine energy in a human body?
It is impossible! An experiential glimpse into the vast benedic- tion and grace of this magnificent force field of Shiva Beingness comes suddenly and out of the blue, and all because of one's deep heartfelt longing, prayer, or devotion. For many, seeing a picture of Bhole Baba awakens the supreme unlimited vastness of the soul and its incomprehensible connection with the Oversoul.
Babaji taught jesus, Moses, Elijah and many, many other saints, gurus and people who have walked the earth walk. As an Ascended Master, he is the Christ Yogi who is with us on Planet Earth—some- times in a body or several, and sometimes as an etheric presence and usually as both. He will remain with us until seven billion plus humans achieve "Christ Consciousness," or call it "Enlightenment," or the "moving out of the consciousness of linear time and space into the Eternal Now."




He is my best friend, my Guru of Gurus, my "24-hour come- dian." He makes me laugh and laugh and laugh. His teachings are simple and powerful. Encapsulated in three words: truth, love, and simplicity. In this time of colossal, political, economic, ecological, social, and psychological change, He is here to help us, to guide us, to coax us, and to inspire humanity to move gracefully into the energies of the Age of Aquarius—an age of light after a period of
13,000 years of slumber and darkness.
As the Bible says, "Ask and you shall receive." His celestial gifts are more easily available through his recommended spiritual prac- tice of Jappa (repeating the name of Shiva or any other name of the divine), Karma Yoga (the path of conscious work), Puja (ceremonial devotion to the divine), and celebrating through song and dance the holy names of God/Goddess in His/Her myriad forms.
On my path, I have met an interesting assortment of enlight- ened beings; but, through being reconnected to Babaji fifteen years ago in this lifetime, he has become "My All and Everything." Why not go to the main source—the supreme cosmic energy station— directly?
As a teacher of Reiki Masters into the many streams of Reiki wisdom teachings of Universal life-force energy, one works with and channels the energies of many beautiful divine beings such as Quan Yin, Buddha, Avalokitesvara, and jesus. Babaji shines forth as my Supreme Master. I speak to him on a daily basis, and I have asked to serve the divine plan as best as I can, to follow my intuition moment to moment, and so Babaji gives me places to go, people to meet, and energies to shift across the globe (within free will and the highest good of all).
All this might sound like a lot of hard work, but the truth is that Haidakhan Baba is funny, quick-witted, and can be as mischie- vous as a monkey at times (the energy of Hanuman) in the way he
teaches, guides, and illuminates the tempestuous, courageous, and



BABA j , THE GURU OF GURUS


crazy path of self-realization. This is not an easy spiritual road for those who are half-hearted about discovering who they are. It is like walking on the razor's edge on the one hand, and an incredible fun- filled adventure on the other. If you don't want to be shifted out of your little box of reality, then reading this book and connecting to Lord Shiva can be a challenge for you.
People the world over comment that I live a life of freedom, like a "celeb" minus the paparazzi, and they wish to join the party! Such a life of spontaneity, adventure, and liberty is available to all of humanity as they let go of limitation and control.
If, however, you wish to choose to pursue money for money's sake, lust over love, and a lack of integrity in the name of quick profit, then as a pristine manifester of your own reality, that is what you are going to get. For me, the challenge is keeping one part of me firmly grounded as a human while the other part is happy being a spiritual space cadet—finding divine balance being the key.
On the other hand, I trust completely in the divine with Babaji, as a name for "All That Is," guiding me moment to moment to make the right choices, fun choices, and choices that lead to the highest good of all concerned in each scenario. In fact I see and feel Babaji and my Higher Self as synonymous.
I invite you on this journey, through sharing of my experiences with Babaji and my spiritual path, and to a dance of celebration, ecstasy, and bliss, and to hearing his sacred teachings. I invite you to embrace an unimaginable freedom and to become more and more fearless—not by avoiding fear but by going through it and coming out the other side.
I have always felt like a spiritual princess and been called one wherever I go. Some people feel that you cannot be spiritual and abundant at the same time. This is one of the greatest mistakes that many humans make on their life journeys. As jesus said, "It is the
Kingdom of Heaven." Ultimately the crucial thing to remember is





not how much or how little we have, but how much we allow our- selves to feel in the cosmic flow and share of that flow even if it is in the richness of a smile.
Connecting to Babaji is, as I have said before, like connect- ing to the "cosmic plug" and switching it on. Shiva is all-pervasive, all-knowing, multidimensional being and becoming. Babaji is Sada Shiva (sada means eternal). In the early 1970s, he manifested mirac- ulously in the body of a 18-year-old youth in a cave in Haidakhan (a tiny village in the Himalayan foothills) where he has been appearing in different bodies many times over many centuries.
Shri Maha Avatar Babaji has given Kriya Yoga to the planet
and rebirthing through one of his favorite devotees, Leonard Orr. He has also impulsed many other amazing modalities of healing for mankind. He gives his blessings to all denominations and respects all pathways to the divine.
Babaji is "Satyam Shivam Sundaram." These Sanskrit words mean
Satyam: Supreme Truth; Shivam: Infinite Supreme Consciousness; Sundaram: Supreme Beauty. (I think you will agree with me from pictures of Babaji in his 1970s incarnation that he is extremely good looking!)
Babaji's compassion and the way he teaches constantly amaze, fascinate, and stupefy me. No matter how clever I think I am, he is usually six steps ahead and he knows that in my case, the best way to get me into a spiritual click is to make me see the hysteri- cal aspect of so-called "reality" and the cosmic joke behind most dramas.
I would like to clarify that this ecstatic path is not free of all the usual human conundrums and intense challenges of the times. It is not like I don't feel frustration or anger, and it is not as though my relationships are always perfect. However, thanks to Babaji's grace, which comes from my aligning my higher will with his divine will, a magic cloak of calm, peace, and joy pervade my being no matter



B ABA jI , THE GURU OF GURUS


how much I am otherwise kicking and screaming on the personality level.
Babaji says that this a time of "Maha Kranti," or the great purg-
ing of Mother Earth and her peoples. Thus, he highly recommends the regular chanting of the Maha Mantra "Om Namah Shivaya," which means: I love myself, I honor myself, and the God/Goddess dwells within me as me. Come on everyone; let's join in the Shiva Party!



OM NAMAH SHIVAYA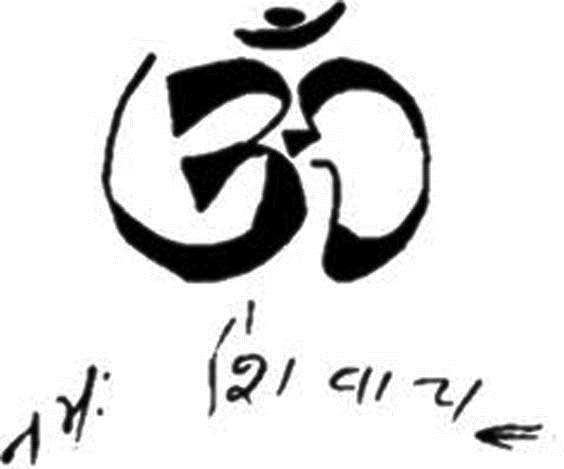 This "Om Namah Shivaya" was written and drawn in
Babaji's own handwriting as Haidakhan Babaji in the 1970s.
Rashmi Khilnani was born in Chandigarh, India and spent the first six years of her life in Cairo, Egypt. She went on to study and teach with world-renowned avatars, gurus and teachers and became a specialist in energy medicine. She is on the forefront in bringing the ancient Mystery School teachings of Egypt, India, Tibet and China, as well as the teachings of the Essenes, into current time and making these wisdoms simple and accessible to people at all levels of soul journeying.

Rashmi teaches and practices several healing modalities and has taught Reiki Masters, doctors, scientists and others from many walks of life the secrets of the Mystery School teachings. She is a global metaphysical teacher, urban shaman, international lecturer, artist, seminar leader and TV personality. Rashmi is the host of 2013 and Beyond with Jeremy McDonald heard monthly on Blogtalkradio.com. She is the author of The Divine Mother Speaks: The Healing of the Human Heart,(Rainbow Ridge Books, 2011), Buddha Speaks: To the Buddha Nature Within, (Rainbow ridge Books, 2012), and Shiva Speaks: Conversations with Maha Avatar Babaji, (Rainbow Ridge Books, 2013).

Rashmi is the co-producer and one of the speakers in a new documentary film, IGod, which will feature spiritual authors, heads of various religious denominations and people at all levels of soul journeying. IGod is being produced by Robert Friedman and Neale Donald Walsh, Rashmi Khilnani and directed by Jonathan Friedman.

You can visit her website for more information at

www.rashmikhilnani.com

.