The Mirror Exercise Using Ho'oponopono
By Dr. Bruno Roque Cignacco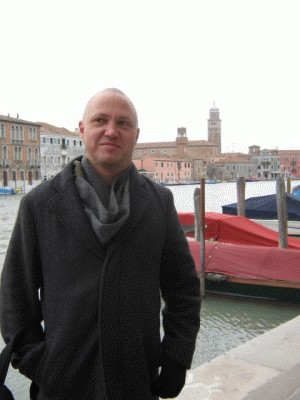 To do this well-known exercise you need a mirror, for example the little one generally found in your bathroom. You must stand up in front of a mirror, calm and at ease. If you are fretful, you can even take a deep breath to release any tension.

Then you must look at your eyes in the mirror. It is important that you see yourself beyond the physical aspects of your body, beyond the mask of appearances. The objective of this exercise is to discover your essential spiritual core.

You can focus on your eyes with undivided attention to perceive the presence of your soul. You should feel appreciative of your unpolluted essence. While you stare at your eyes in the mirror you must say the four Ho'oponopono sentences many times.


I am sorry
Please forgive me
I love you
Thank you


Be aware of your emotions, thoughts and sensations when you say these four phrases. You can also ask yourself: "What is going on in my life?" In that effect, you must gaze at your eyes deeply and then wait for answers to come.

There is second way to do this exercise, which entails seeing yourself in the mirror in a compassionate manner. This means that you should forsake any negative way of labelling yourself. You must perceive your expression, your facial aspects and body movements from the perspective of love. Feel the love energy flowing from you and pouring onto the image in the mirror. You can also imagine that you embrace the image in the mirror with your heart, which is full of love.

You can apply this technique to people you know, which means encompassing them with loving energy coming from your heart. You can envision this either when you are with these people or when you are alone. You can also use photographs of these people. The frequent use of this simple exercise helps you overcome the apparent separateness between you and other people around you.

There is a third way regarding the mirror exercise, which can be used when it is difficult for you to see yourself through loving eyes. You can try to see yourself through the eyes of someone that honestly loves you. You can even imagine the loving comments that this person would make about you.

There is fourth way to do the exercise with the mirror. You should observe your image in the mirror and imagine as if you were a little child. Then you should say to this child the four Ho'oponopono sentences as many times as possible.


I am sorry
Please forgive me
I love you
Thank you

After this, you must promise this child that you will always care for him or her.

Dr. Bruno Roque Cignacco (PhD) studied Metaphysics for more than 15 Years. He is a university professor both at undergraduate and postgraduate level in business subjects in the UK, and an international speaker and advisor on International Business topics. He is also a certified master life coach and certified NLP practicioner. He is the author of many books published in different languages.

www.o-books.com/books/how-become-miracle-worker-your-life

is published by O Books, ISBN: 978-1-78535-121-1 (Paperback) £18.99 $30.95.