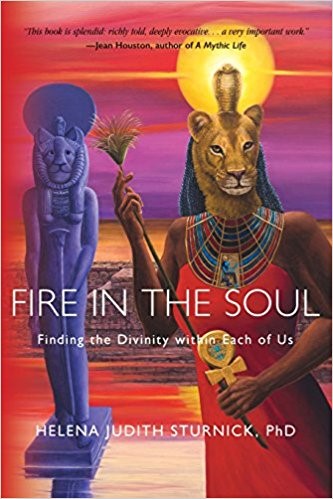 Have you ever wondered what a mystical experience feels like? Some individuals, such as Ethel and Jerry Hicks (developers of The Vortex concept), consciously seek the mystical; for many others, the event is unexpected. Perhaps you have already experienced some kind of mystical or psychic event and are now trying to sort through your responses to it. Typical reactions to a full-blown mystical happening can be fear, confusion or shame. Because in our contemporary world these intense experiences are neither understood nor valued, our responses to them may reflect that negativity.

What is a mystical occurrence? These experiences may be brief or all-consuming, or anything in between. Sometimes they take the forms of vivid dreams with strong spiritual messages or foretelling of the future. They may take the form of "the spoken word," capturing our attention without warning. Sometimes the events are visions which may include physical sensations strong enough to knock you off your feet. At times, despite the cultural attitudes acknowledged above, they may be rapturous and ecstatic.

Categorizing mystical experiences is complex, but from my interviews with others, reading, and my own multiple experience, I suggest that a full-flown mystical event includes (among other elements):

• dislocation (neither time nor place exists),
• annihilation of self (the ego no longer exists),
• all physical senses are intensely engaged,
• fear--you may be frozen with fear (remember the Angels who visited Mary to announce the imminent birth of Christ; she was terrified);
• vital spiritual messages of supreme importance may be imparted (eg, Joseph's dreams of the seven years of famine and plenty in Egypt),
• an awesome, overwhelming presence of the Divine surrounds you.

Mysticism is as ancient as humankind's existence on earth. Many of the cave drawings in France, Germany, Spain, Indonesia, and Africa—which date from 32,000 to 35,000 BCE--are spiritual in nature, portraying humankind's attempts to communicate with forces greater than themselves. Surely, at least some of those glorious drawings must also reflect mystical experiences, as some scientists believe. History is filled with notable spiritual figures who were inspired by mystical events to create works of music, literature, and art (St. Hildegard of Bingem, St. John of the Cross, St. Teresa in the medieval world and early Renaissance). Powerful mystical events have not disappeared. Most of us are familiar with such modern mystics as Thich Nhat Hanh (Mindfulness), Dorothy Day (social justice), the Mystic Pope John XXIII, and Kahlil Gibran (poet and mystic philosopher).

So here you are, an individual who is jolted by your own mystic events. You may wonder if you are crazy, if you are imagining things. You may experience a range of emotions: fear, confusion, shame, curiosity, joy, and the isolation of being different. As these ambivalences swirl around you, how do you claim your own mystical experiences? And how do you authentically learn to live your spiritual practice?

Becoming comfortable with your mysticism is essential to owning it, to making it part of your cellular being. The steps I suggest below are simply a beginning of accepting your experiences with confidence and joy:

• Learn more about ancient Tradition—As our ancestors yearned for communication with spiritual forces, they created the rudimentary beginnings of art, language, intellectual concepts, and awareness of spiritual identity. Your experiences—whether they be one-off or continuous—place you within these traditions. You are part of the beginnings of humankinds'spiritual history; you have been offered the inheritance of spiritual knowing.
• Become curious — Don't reject your experiences, but to lean into these events with curiosity. This is your unique experience of the Divine; it is God-Being's gift of your awakening.
• Welcome an awakening—You perceive that your daily existence in this time and place is merely a sliver of greater spiritual realities. Dimensions exist that expand the parameters of Possibility. You are not simply a human being; you are an infinite soul with many levels of existence (existential levels) within divine dimensions. The seeds of awakening within yourself, opened by your mystic event, are your initial comprehensions of the Divine within Yourself.
• Embrace all possibilities —You are becoming spiritually empowered, the thumb on the metaphorical hand of God/dess. You contain the immense power of choice, of creating spiritual practices for affirming your inner Divinity, and validating the power of the Divine Intelligence (the Force which is called by many names in the realms of Miracles and "the Possible Impossible" (as Dr. Jean Houston says).
• Take positive action—Our lived Mystical experiences empower us to renew the Mystical in our daily lives by our compassionate, loving, just, and Divine-affirming actions. In discussions with others who have encountered Mystical events, as well as in my own case, actions taken in this realm are an energetic expression of the Divinity within. The contemplation, which follows the Mystical experience, serves to ground our thoughtful actions. In this way, mystical events lead inevitably to commitments of our intellects, minds and hearts.

These passages show us the joy of opening ourselves to the spiritual mysteries. We need to remember, however, that for some individuals the mystical process reverses the above order. For them, Awakening, Acceptance and so on come first and prepare the way for the Mystical happening. It doesn't matter which way the process works. What does matter is that our mystical experiences encouraged us to claim our mystical selves with confidence.

--

Dr. Helena Judith Sturnick is a trained scholar, published author, university professor, national and international leadership coach, and global speaker. She's earned a reputation for practical and creative leadership, and for speaking about the spiritual side of leadership. This reputation has accompanied Dr. Sturnick as the transformational president of five colleges and universities, a Vice President at the American Council on Education (ACE), and the Director of the Office of Women in Washington, DC, as well as into her newest venture as the author of Fire in the Soul: Finding the Divinity Within Each of Us.
www.amazon.com/s/ref=nb_sb_noss
During her career, she also received two honorary doctorates, as well as numerous national and international leadership awards.