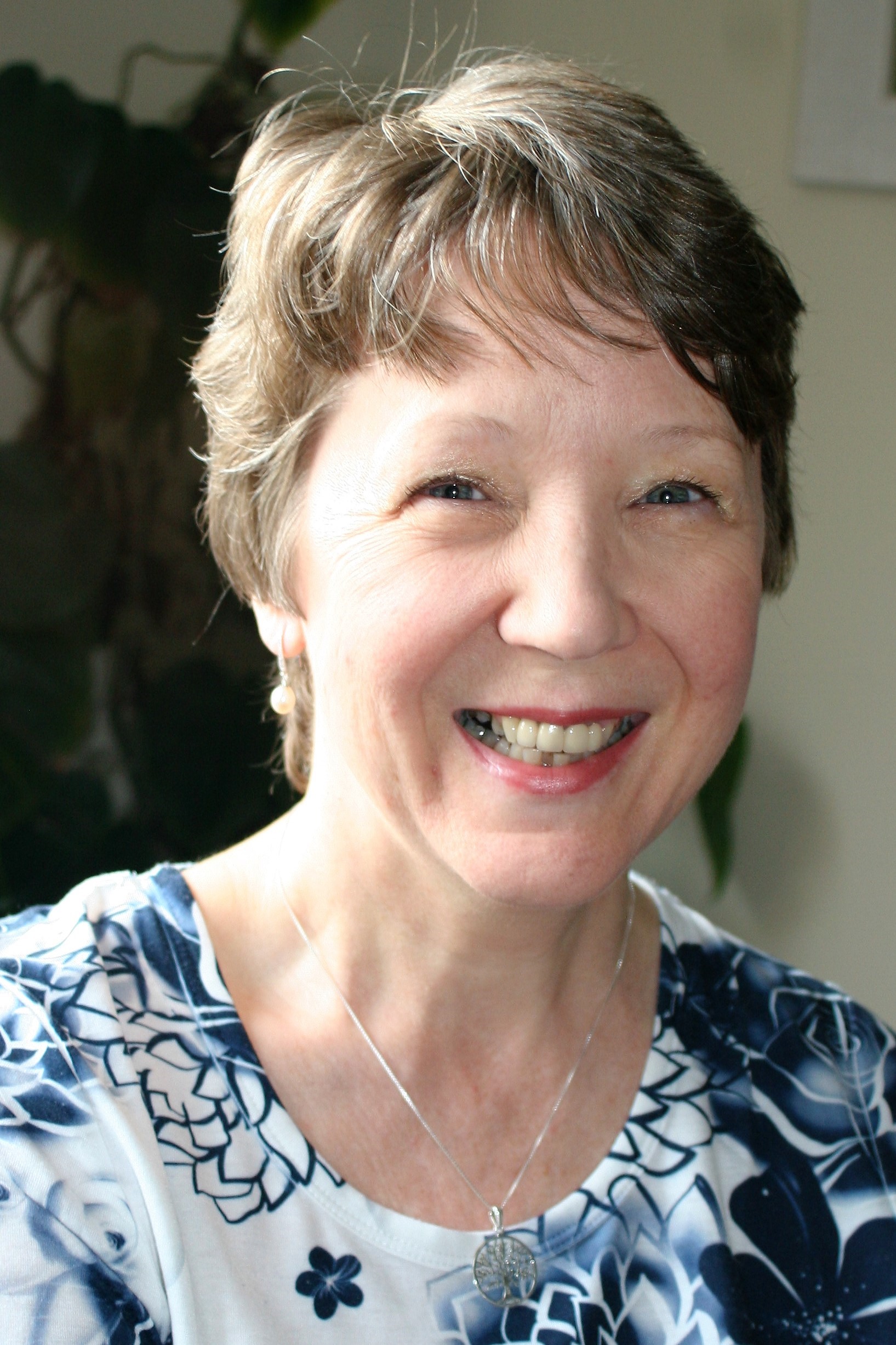 Anita Neilson


It was to my earthly mother that I ran when I cut myself as a child. She would comfort me in her arms, cleanse the wound then apply a healing salve before sending me out again into the world—renewed, rejuvenated, uplifted. It is to my spiritual Mother that I turn again and again for all of life's challenges. She resides in my inner wisdom, in my growing intuition, in a longing to show love and kindness to all life. She is known by many titles, such as Divine Goddess, Sacred Feminine, Moon Goddess, Divine Mother among others. I watch her influence smooth its healing balm across the planet, knitting together our self-inflicted wounds of egotism, intolerance, judgement and ignorance. I see her reflection in each full moon simultaneously pulling me skyward and inward. I feel her energy course through me during meditation, writing and periods of reflection or prayer. I hear her matter-of-fact voice answering my questions with the tolerance and patience of a heart full of love.

The spirit of the Goddess permeates all life on Earth. Her call can be heard in the ether as she re-exerts herself in a rebalancing of planetary energies. Sometimes she whispers a gentle lullaby on the breeze; at others, her rage carves through the air like a fierce harridan: dispersing old energy to make way for the new. I believe we need a state of balance in our lives—mental, physical, spiritual and emotional—in order to thrive. The Goddess energy has been growing in recent months and years to counterbalance the ego-bound mores of intolerance, distrust and fear which have pervaded our dealings with each other over the centuries. More and more, we awaken to what is needed now: a raising of the vibration of love and compassion in all our hearts. A beautiful consequence of this inner healing journey to re-balance ourselves is that we are then better equipped to spread love and kindness to those around us. We can lead by example not judgement; we can be guided by intuition not fear; we can accept difference with delight not suspicion. This is the Goddess in action!

I perceive the Divine Feminine slowly yet firmly infiltrating the establishments of power on Earth, and with this soft invasion comes a turnaround in business and politics, proffering new, positive ways of working together. These are not evident at first glance. A level of discernment is needed to stop and evaluate what we see and hear. Let's actively seek out these pearls of grace which encircle the planet yet have for so long been obscured by our ingrained habits of ignorance and desire. Below are some of the Goddess pearls which brighten our lives. As kindred spirits and carriers of the light, we ought to make it our sacred duty to share this divine Goddess energy with others:

• The rise in social enterprises; not-for-profit companies; and cooperatives, often employing those whom society has traditionally shunned, such as the homeless, ex-criminals, long-term unemployed etc. Profits ploughed back into the future wellbeing of the company, employees, local area and charitable causes; everyone paid a wage affording them a decent standard of living. Social enterprises imbue a sense of purpose in their employees, awakening in them a willingness to serve others for the good of all, to work not solely for individual personal gain but also collectively, contributing to society as a whole. These are true examples of the Divine Feminine energies of compassion, intuitive wisdom and understanding merging with business acumen for the profit of all. My hope is that we will frequent these enterprises in our local areas, helping them to flourish.
• The rise in positive journalism coupled with new university courses fit for the 21st century—such as Holistic science, Ecology and spirituality and Sustainable horticulture. These are further examples of the Sacred Feminine energies continuing to restore balance to all areas of society. The old norms in the media and education sectors are being worn down as intolerance cedes to a growing level of compassion and understanding among the populace.
• Women assuming a valued place on company boards and in politics, enabling a re-balancing of decision-making at the top levels in society and often leading by example in new ways of cooperative governance. We only have to look at the rising number of powerful female world leaders in countries such as Germany, Croatia, Switzerland, UK, Malta and many more, to see the Goddess energy evolving and changing our world, ushering in a new paradigm of peaceful resolution to conflict.
• The resurgence of crafts and the traditional ways of doing things. The 'old' (feminine) wisdom of healing herbs, of make-do and mend, of making our clothes and growing our own food—these have all recently made the transition to mainstream institutions, homes and new businesses after half a century of being consigned to the peripheries. Society now values these creative skills and attributes.

Finally, one truly powerful way in which I encounter the Goddess energy vibration is in meditation. I experience Her love as a blossoming in the heart chakra, once closed off through sorrow, fear and negativity, but now infused with ever-new joy, contentment and positivity. I feel the tendrils of the Divine Mother reach out across my chest and upwards to connect with the higher chakras, like the sweetest-smelling clematis climbing ever skyward towards the life-giving Universal light. Old habits and blockages are dissolved in the nectar of Her love. She is forgiving, understanding, kind and compassionate. She imbues me with her wisdom and love for all that is—seen and unseen. She is my saving grace! Let us embrace this Goddess energy in every cell of our being by following our inner wisdom, listening to our growing intuition, and showing love and kindness to all life— for that is the legacy of the Sacred Feminine.

The above extract is taken from Goddess: When She Rules, a collection of moving personal stories, reflections and poetry from female voices around the world (of which the author is one), exploring and defining the role the goddess plays in each of their lives. It is available online and all proceeds will be donated to charity projects that support and empower girls and women.


About the Author:
Anita Neilson is an author, spiritual poet and blogger. A former teacher, she writes for many mind, body, spirit and chronic illness publications. She has M.E. and Fibromyalgia and aims to show that everyone can make a contribution regardless of any limitations they may have. Connect with Anita: anitaneilson.com, fb@AnitaNeilsonAuthor and

instagram@soulmurmurs

. Her book Acts of Kindness from your Armchair (Ayni Books) is available from your preferred online retailer.