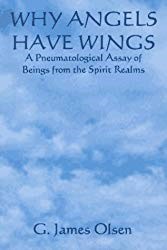 "Based then, on facts of the invisible world, the whole teaching of it is the expression of invisible nature, of nature not as matter and energy but as living intelligences, not a "blind" or a "dead" matter and unconscious force, but as living consciousnesses expressing themselves through matter and through energy. Their life is really the energy, consciousness being the essence of life; forms are matter veiling the life, matter taking shape from the living consciousness within it."
Annie Besant

Perched on a hilltop park overlooking Quantico, Virginia in the late 1960s, I enjoyed a profound and life-changing mystical experience. This reverie was preceded by my reading and meditation on the following excerpt from Kahlil Gibran's The Prophet:
For what is prayer but the expansion of yourself into the living ether?
And if it is for your comfort to pour your darkness into space,
It is also for your delight to pour forth the dawning of your heart.
And if you cannot weep when your soul summons you to prayer,
She should spur you again, and yet again, through weeping, until you come laughing.
When you pray you rise to meet in the air those who are praying at that very hour,
And whom, save in prayer, you may not meet.

While I did not weep or laugh, I did pray and expand. For an extended length of time I felt myself unite with a rising spirit beyond me and float blissfully for an hour or more.

A few years later, driven by a passion to understand what happened to me, I read extensively in literature pertaining to such experiences. Reflections on this matter became, and remain, a passion of mine. Early on the works of English author Evelyn Underhill were enlightening. In her classic work, Mysticism, published in 1911, Underhill emphasizes the relationship between individuals and God as the provocative force instilling mystical reverie. Her exploration of the relationship between humans and the divine incorporates references to the ecstatic experiences of Christian saints and other notable religious and philosophical thinkers. While this view does not necessarily exclude Gibran's notion of communion with others in prayer, her emphasis is on the one to one connection between the person praying and a higher power.

Over the last half-century I have read works by people from diverse backgrounds regarding the nature of reality and the capacity of humans, and other aspects of the natural and super-natural world, to enjoy spirited communion. These writings provide hints about the source of such experiences with things tangible and beyond. Some insights are based on advances in scientific knowledge, while others represent the views of authors from various other walks of life. Those thoughtful and imaginative writers offer insights into a sphere that both surrounds and transcends our present state of being.

Of special interest to me is the notion that participation in the transcendent sphere is not exclusive to humans.

Today many people imagine that animals, plants, and even minerals possess a consciousness, and possess the capacity for meaningful relationships with humans and other aspects of the universe. One delightful exposition of this view is found in the 1973 book The Secret Life of Plants by Peter Tompkins and Christopher Bird. In that work the authors argue that our plant and animal neighbors may have a greater consciousness of their surroundings, and of us, than we usually imagine. Regarding plants, Tompkins and Bird report that "Under normal circumstances, plants may be attuned to each other . . . though when encountering animal life they may tend to pay less attention to what another plant may be up to. The last thing a plant expects is another plant to give it trouble. So long as there is animal life around, they seem to be attuned to animal life." Concerning animals, they note that "Sperm cells [are] surprisingly canny. . . capable of identifying and reacting to the presence of their own donor, ignoring the presence of other males. Such observations seem to imply that some sort of memory may go down to the single cell." They note further that "sentience does not seem to stop at the cellular level. It may go down to the molecular, the atomic and even the subatomic."

In a more recent book entitled The Hidden Life of Trees: What they Feel, How They Communicate, by German forester and author Peter Wohlleben, presents science-based findings similar to those of Tompkins and Bird. A March 2018 Smithsonian Magazine article on the book by Richard Grant notes that "Wohllenben sees a forest as a superorganism of unique individuals" and that "Trees are far more alert, social, sophisticated—and even intelligent—than we thought." While Wohllenben's provocative book leaves open the notion that trees possess consciousness, emotion, and spirit, neither does he deny—and even seems to encourage—the possibility.

So, supposing the research and conclusions of the Tompkins-Bird team and Wohlleben are as insightful as they are interesting, do sentient or quasi-sentient plants, animals, and molecules have the capacity and inclination to respond to and enhance prayerful connections—do they possess a lively spirit in addition to their basic sentience?

I'll bet they do.

Perhaps people who are especially attuned to the lively spirits of nature can attract the participation of those energies—in a mysterious and even mystical fashion—in moments of contemplation or prayer. I suspect that by inviting the lively elements of our natural surroundings to enjoin with us we expand the scope and depth of our communion.

Sympathetic to the notion that plants, animals and other aspects of nature possess a surprising degree of sentience and spirit, theosophical author Alice Bailey in The Consciousness of an Atom expresses a lively view regarding our relationship to even the smallest aspects of the universe. In this work Bailey notes that " To me it seems that every atom is possessed by a certain primitive intelligence. . . .If you take these different qualities of the atom—energy, intelligence, the ability to select and reject, to attract and repulse, sensation, movement and desire—you have something which is very much like the psychology of a human being, only within a more limited radius and of a more circumscribed degree. Have we not, therefore, really got back to what may be termed the 'psyche of the atom'? Have we found that the atom is a living entity, a little vibrant world?" And if Bailey is right, it may be that these vibrant entities possess the capacity to imagine, yearn for, and achieve spirited communion with human beings and other aspects of a wider reality.

And, in a shift to even a particularly minute aspect of existence, French nuclear physicist Jean Emile Charon in The Spirit: That Stranger Inside notes that "we must logically contend that our Spirit, our 'I' is entirely contained in each of our bodies electrons." Perhaps the profound sense of unity and connection with all things in mystical reverie happens because of our resonance in union both with every element of our being and sympathetic forces around us. Presuming that this is the case, it is no wonder that during mystical experiences we feel that literally every element of our being vibrates in union with our surroundings. And this union is available to both religious and non-religious humans.

Today I believe that while enjoying the restful surroundings on the hillside vista overlooking Quantico, I entered a surprising and loving communion with others praying "at that very hour" and in unison with the spirit of all other aspects of existence within and beyond myself. Like most who have experienced such a profound connection with the universe, I am unable to find words adequate to describe what happened. I do, however, believe that the following words of Gustav Fechner in his book The Soul Life of Plants, however imaginative, come close to my sense of the natural world and its marvelous spirit:

"Can it perhaps be said that the manifestations of plant life exclude a psychic interpretation? But in addition to the souls which run about and cry and devour might there not be souls which bloom in stillness, which exhale their fragrance, which satisfy their thirst in the dew and their impulses by burgeoning? I cannot conceive how running and crying have a particular right, as against blooming and the emission of fragrance, to be regarded as indications of psychic activity and sensibility, nor why the finely constructed and graceful form of the cleanly plant should be thought of as less worthy to contain a soul than the unshapely form of a dirty earthworm. Does an earthworm look to us less soulful than a forget-me-not?"

Amen.

Jim Olsen is author of the critically-acclaimed book Why Angels Have Wings: A Pneumatological Assay of Beings from the Spirit Realms, and a variety of published articles on the relationship between science, aesthetics, imagination, and spirituality.