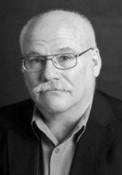 Dr. Stewart Bitkoff
"Enlightenment must come little by little-otherwise it would overwhelm."
-Idries Shah

In the spiritual literature, have you ever wondered why there are so few straight forward discussions on enlightenment outcomes; or said another way, once you have traveled a spiritual path and become an advanced practitioner, for you personally, what will this spiritual ability look like. Here are a few reasons for this limited discussion and some observations.

• Typically enlightenment means increased light and increased spiritual understanding/experience. This way of being/experiencing is very difficult to put into words or physically describe. Additionally few people are able to tell you exactly what your future spiritual skill set/experience package will be like. This is dependent upon different factors, including the grace of the Unseen Forces.
• In the literature, some of the spiritual experiences described include: visions, capacity to read minds, messages from the other side, sublime ecstatic experience, hearing the inner voice, intuitive understanding, wisdom about certain situations, dreams that come true and prescience/knowing. Because something is described doesn't mean you will experience the same thing; these experiences are dependent upon the needs of the situation and the emerging design.
• Enlightenment is a phenomenon and process that is viewed, described and developed over years; ever changing and maturing. In some schools it is taught to occur in an overwhelming blast of brilliance; in other schools, it is taught that the process is more gradual.
• Based upon individual skill set, temperament, spiritual experience/capacity varies.
• Once you are provided with a snapshot of what enlightenment should/will be like; this snapshot often sets in motion our expectation response, influencing and even blocking further outcomes.
• For the most part, spiritual experience is transitory: it comes and goes based upon the needs of the situation.
• After a time, often it is possible to have both sets of consciousness operating at the same time: worldly and spiritual. This is one of the indicators of more mature development.
• Enlightenment is characterized by awakening of certain capacity: by remembering who you are and that these capacities, for the most part, already are part of you.
• Enlightenment/spiritual capacity does not replace living in the world or give you 'a leg-up' on having a pain/stress free existence. It is added capacity which helps integrate, balance, and put into perspective life's up and downs.
• Spiritual paths have as outcome different experience and abilities. All paths are not the same and often focus on varied goals.
• It has been suggested, that peak experience of Oneness and Union with the Godhead is essentially the same experience; using different words to describe this sublime connection. The use of different terminology, due to cultural influence, confuses and helps create a situation where mystery is amplified. For example, Peace of God, Union, Nirvana, and Experience of Oneness, may all be attempts to describe a singular peak experience; which, as indicated earlier, in most spiritual travelers is transitory.

Enlightenment

Learn to see those things
Which you must do
And those things
Which God / Light must do.
He / she who can recognize the difference
Is on their way to enlightenment.

Most travelers expect enlightenment
To arrive in a flash.
They imagine it is like turning on
A lamp in their home.
This is our desire for haste
And stems from greed.

This process is much slower
And knowledge comes in stages;
And once the Light is on
It cannot be turned off
As easily as hitting a switch.
-SB
_________
If you liked this see my book, The World of Pond Stories. To purchase your copy go to Amazon:
https://www.bit.ly/bitkoffpond
(Paperback $13.99 | Kindle $5.95).