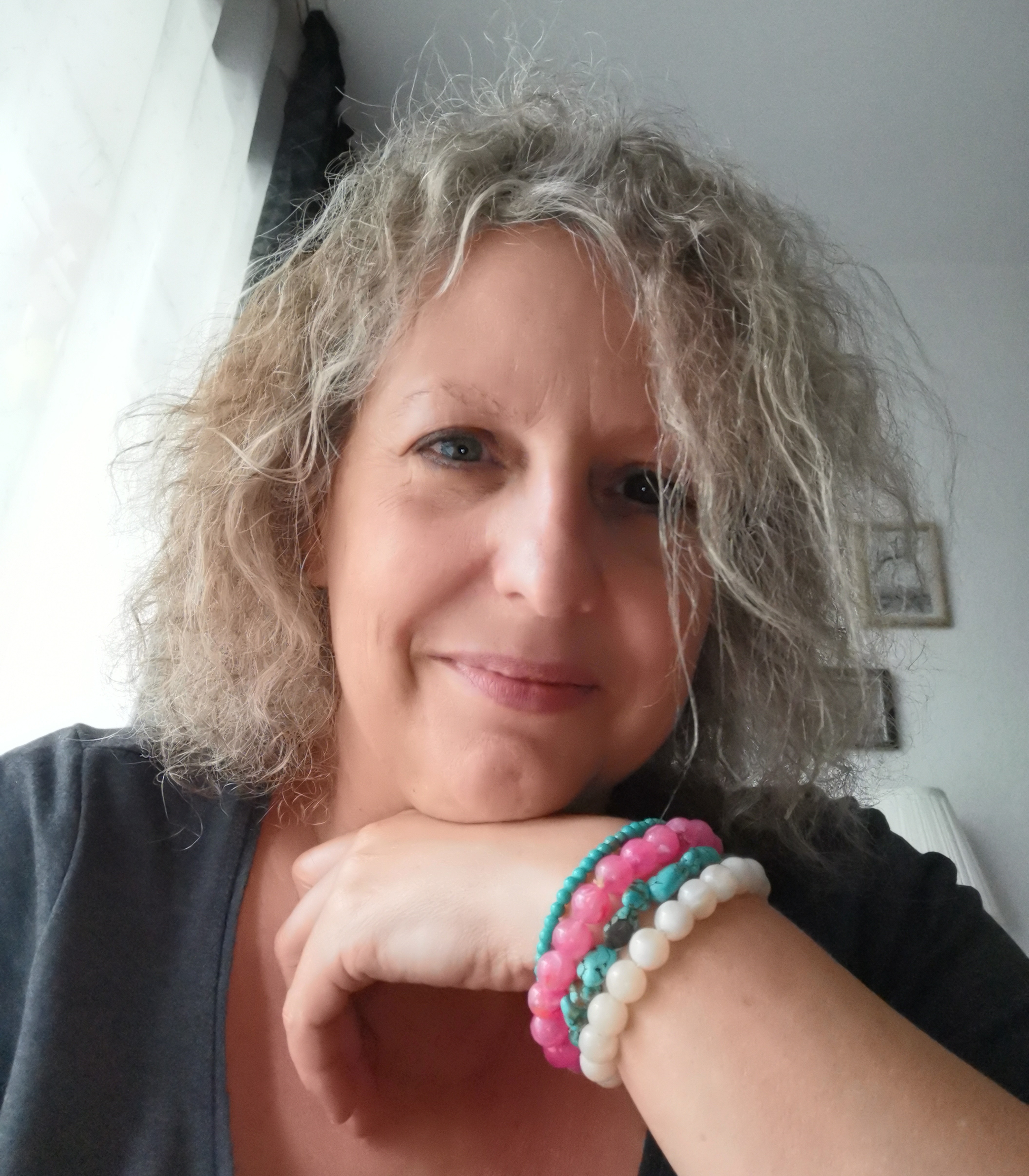 Ellen Hofrath
I admit: I´m a 2020 winner

Don´t get me wrong: I´m not without awareness about the tragedies, the losses, the threads. It hit me, very little compared to others, but it hit me too. Lost a job appointment, my art sales went to zero for a while, I couldn´t visit one of my daughters this year. And more.
But on a personal level, I am a big winner. Sales came back, not as much as I would like it, anyway. I found a new job. But that´s not what I´m talking about.

My point is the renaissance or almost legitimation of spirituality. Let´s face it, from one Starchild, or however, you call yourself, to another. We knew something big was coming for years. We talked about it to each other, only to each other, as we knew the "normal" people would laugh about us. Everybody in my family and a lot of people outside knew I´m "special", I knew things before they happened since I was a child. Random people came to me for a talk and walked away, feeling much better, although colleagues or friends. I could read people, rooms, and recognize patterns in behaviors or business processes. Until early 2020 I was "the family witch", "special" or "maybe diagnosed with BPD". Then the big thing happened.

Now I can call myself Starseed, Empath, Healer, and more, and a lot more people not only know these terms but accept them.
To be honest, I feel revealed. I wasn´t hiding my gifts. I just didn´t present or mention them. Now people come to me for advice or little spell, and my best selling paintings this year were Angel Feathers and Chakras: "For my new meditation corner, you know".

Meditation, hm? Before covid, most people only practiced meditation in rehab or fancy studio. Now they have a meditation room or at least a corner. Well, good for them. And good for us. Right?
I don´t want to talk about the uprising charlatans, the thousands of "Tarot Readers" and "Life Coaches" that popped up. That's just annoying and will go away. We had this before.

What really makes me happy and proud the most about 2020 are the people I met. Thanks to lockdowns and quarantines, a lot more people spent time in front of their PCs and were open and eager for new things. Person by person I met my soul tribe. At the age of 55, I met my Soul Sister, my Twin Flame. I´m in Germany, she´s in Texas. Without The Big C we would never have met.

I was contacted by the lovely Natalie, who owns this Magazine, who gave me the wonderful chance to publish here and became a wonderful friend.
Every second day I talk with Vero, my friend in Spain. We are so close, we can´t wait to meet in person. We know each other for 5 months or several lives. And there are more.

I also had the chance to get much deeper into the Law Of Attraction, which changed my life in an unbelievable dimension. I learned more about what it means to be an empath and how to protect myself, started to learn Spanish (for Vero, you know), created my own "Book of Shadows", and did more readings than ever.

To sum it up: 2020 was great for me. I´m glad it´s over, had enough challenges, but I´m grateful for the chances and rewards I received.

Below is my recent work and..............next month I am sure Natalie will show you what she had painted for her..............by guess who?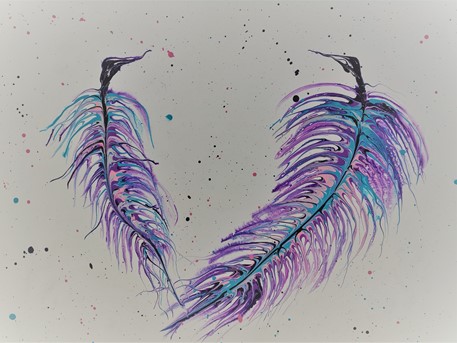 Mom and Child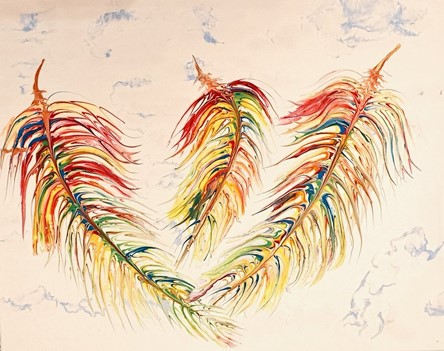 3 Feathers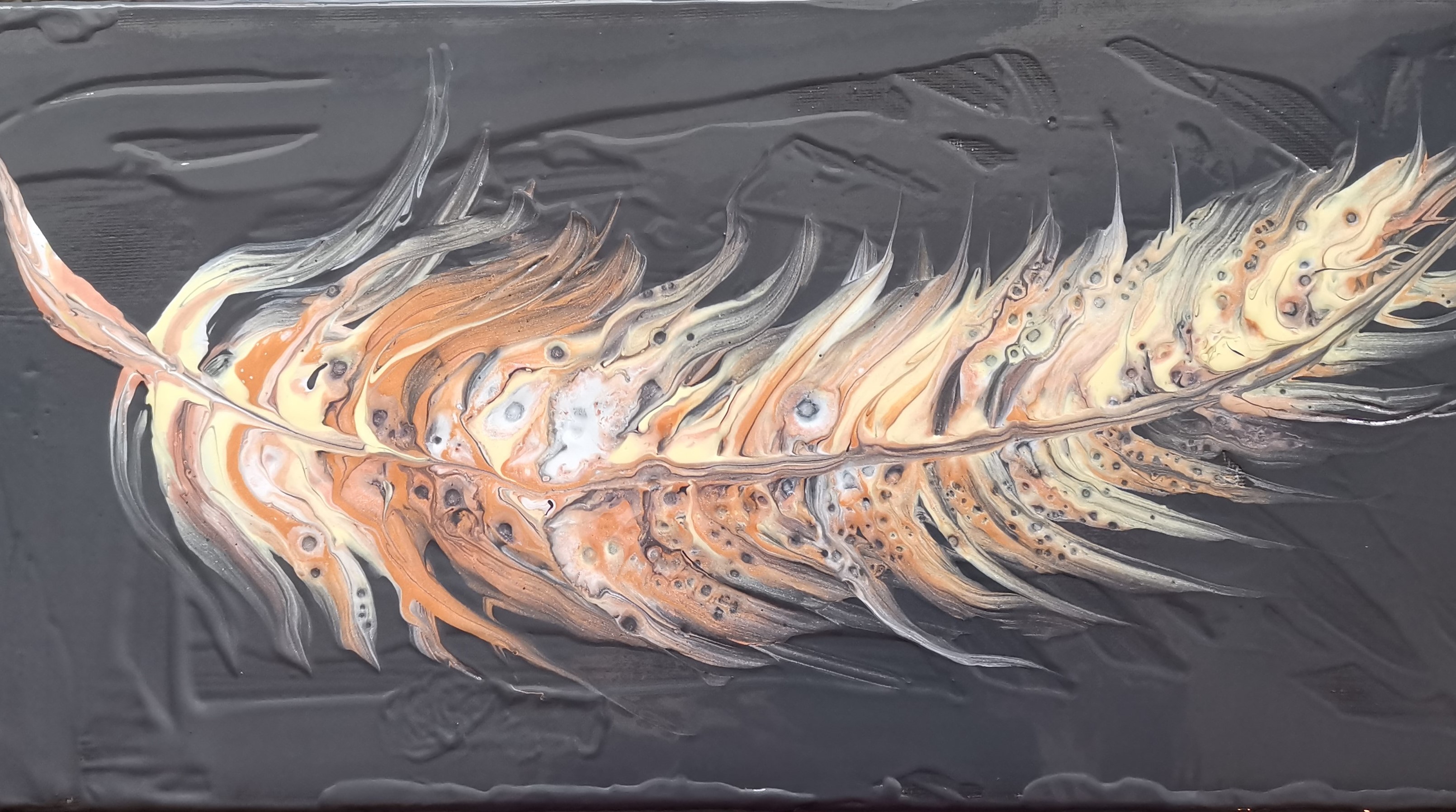 Metallic Feather
I send my designs to Natalie and she chooses so looks like this month its Feathers. A great way to start the New Year light and airey

See you next month !

You may reach Ellen at : bunteinspirationen@gmail.com on Instagram: ellenberlin1
Bio: Ellen Hofrath-Stovall was born in 1965
She is living in Berlin/Germany
2 Daughters, 3 grandchildren
single
Painting since 2012, self-educated
several exhibitions in cafes and restaurants


Reproduction of all or any part of material of Ellen Hofrath©, including previous posts, without the express written permission from Planet Starz, Inc. is strictly forbidden.

**Note from Natalie: Ellen is someone I discovered on Instagram and immediately we became friends. I thought what a nice addition to the ezine this would be to have a column for her.
Enjoy her work every month here at Mystic Living Today**