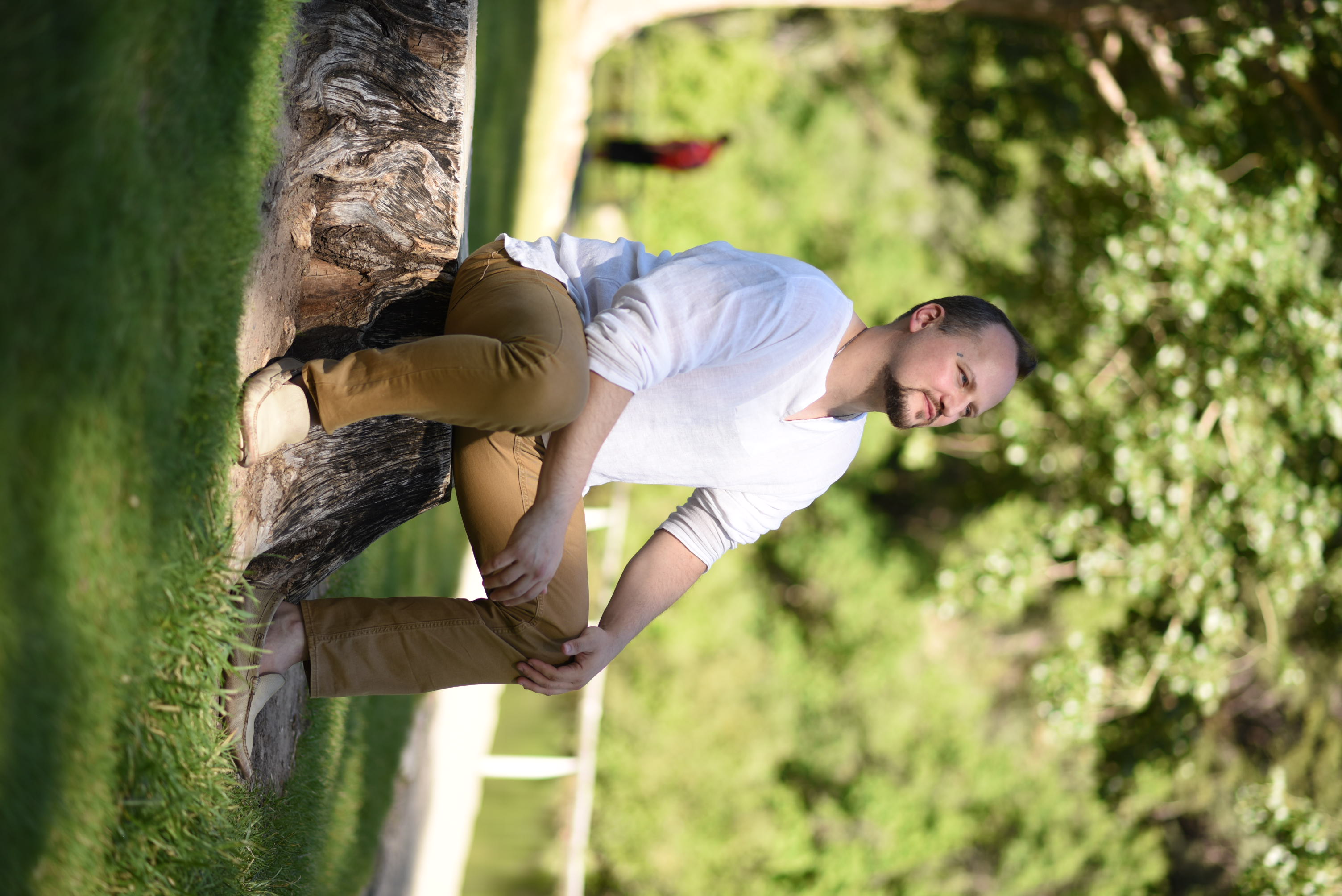 Rev.Devan Jesse Byrne
This is a transcription of an unscripted video recording teaching on lesson 131 " No one can fail who seeks to reach the Truth". A part of a very intensive course that guarantees experience of transcendence and divine realization. Register for this course now, and learn more about it at
http://OpenandClear.com
Such a beautiful lesson here, for those who actually paid attention, right. I absolutely love it, as it does emphasize so much. And I hope that you can recognize the interpretation that I give you of how the world is here, and the real world is just here, as well. And the difference is actually between this thought system that processes the ideas or process its experience and everything it knows through this idea of good and evil, this knowledge of right and wrong, solid and liquid, solid and liquid they're not even the opposites, come on Devan, solid and gasish right, as if it matters. Now let's recognize that this knowledge of good and evil actually has absolutely nothing to do with any action. Say, What? This knowledge of good and evil, has absolutely nothing to do with objects, nothing to do with anything that you can point out, or identify, or somehow determine, or define, or anything, nothin.

It actually is strictly in the "conceptual universe", it's strictly in your mind, that is why it is referred to as the "**knowledge of good and evil**", I know it sounds so biblical, right. Why is it called like that? It is just one of the oldest ways of referencing, to making comparisons, making judgements, making associations, and disassociations say, to some things, and to other things. And then as if you can actually know some people, and not know other people. It's quite interesting that, we actually think that there is an ability to discern between differences, instead of recognizing strictly the truth. Strictly the truth is always there, it's always constant, and yet we think we can discern when it's not. See what I'm saying?

And when you think you can discern when truth is not there, you will then discover where it's not. But it's always present, right? So, it's actually not what you discover, but the sense in what truth is, is how you manifest and generate, and create a reality. That the truth is the ability and power in which you create a world, not what you create your world to be. It's not the actions your world takes, it's not the objects your world takes. It's the fact that while you are thinking of ideas of oppositions, you see a world full of ideas and opposition. Justifications, which things are opposites, and have opposites everywhere, and separates and different things like that.

The actual truth as we're coming to find out and discover, is the fact of what you are. It's the fact of what you are, it is how the world comes to be, not what is in the world, not what is your body, not what is any experience say, spiritual or physical that you might think is occurring. But you do think it is occurring don't ya? And the fact of the matter is, is that you think, you think, you think it's occurring. So regardless of the experience, the thinking is present. Interesting, unless of course it's not, but every time you ask yourself it's like, oh yup, there it is. Am I thinking right now? Yes. Now? Yes. Thinking right now? Yes, of course I'm thinking right now. Yes, right.

Like, I had this experience without thought, and your like. What was it like? Well, it was so bright, it was amazing. How do you know it was bright? Because I thoouugg…, I mean, it was bright and amazing. The ability to comprehend anything, any occurrence at all, is a thought process. So, the fact that you use the truth of yourself to develop worlds of insanity or dreams, as they referred to in this, is just simply what you do.

This is why "A Course in Miracles" is actually a mind training. Now we aren't mind training a little, tiny pathetic mind, No. We're actually mind training an entity which is eternal and all powerful, which develops and creates eons, and infinite variations of experience, just by a single thought, a single belief. And the fact that you think of something you don't want, and then ya get it, is kind of a screwed-up situation. Wouldn't you agree?

If you don't train your mind to think of what you actually want, would you ever get it, if the world and universes develop from what you think? Let's be honest, if I'm in a situation I don't want to have, if I'm lacking something I don't want to be lacking, let's be totally honest, maybe there is another way of thinking that will bring that situation about. So, in this case, as we're taking it to the most extreme, say, what this world has to offer. Is a reality, a recognition of a total infinite exchange of what you think you are stuck in. A body, in a world floating in the middle of nowhere, around a ball that's burning constantly, floating in the middle of nowhere, right, that's floating around a big gaping hole that goes to nowhere, in the middle of nowhere. It's a sad, sad life, that's for sure.

Now let's recognize that whatever it is, whatever the story, whatever the script, whatever the seeming conclusion, or somewhere along the lines, or whatever it might be, that we want it to be happening. Let's recognize that we are actually willing ourselves to be in this situation right now, this is how you can deepen this exercise, is that it talks about this higher power thing, this higher presence again. and yet we're all one, right? So, it's an association to what you believe. Are you little and it's being willed through you? Or are you big and willing it through, say the little you? What is actually happening regardless?

"Those who ask to seek the truth, will find it." For seeking, you have to actually be looking, gotta actually be willing, and then to ask. You would only really ask a presence that's actually there, right? Ask someone who has the ability to show you this truth, not something else, right. So, your kinda making a distinction there, that you completely believe, and that you're completely willing, and you will achieve, you will succeed. Let's make this an absolutely beautiful day.


A Note From the Transcribe:
I have been a student of "A Course in Miracles Intensive" for quite some time and I totaly enjoy Rev. Devan's insights and delivery, they are truly helping me to grow spiritually. Being part of his work study program has allowed me the unique experience of taking my joy and expansion and being able to pass it on to others through service.

As I read this lesson what I immediately thought of is the phrase, "The only winning move is not to play". Because when I am in my true form and out of the pool, there is no concept except me and God. But as soon as I start checking in to see, what condition, my condition is in, I have all kinds of problems with perception. So the reminder that we are big magnificent minds in need of training kinda put it all out there for me. The bottom line for me is to recognize I am doing this to myself, and the willingness to truly see, will go a long way.

Love & Light,
Riki Frahmann
http://riki.openandclear.us/