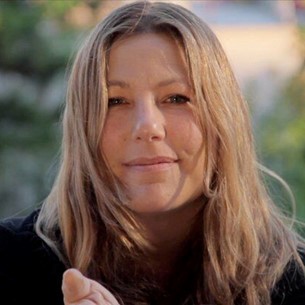 Shajen Joy Aziz
From tragedy to triumph, I discovered who I am through my life's greatest adversities. At that time,
when I thought it could not get any worse, I got the phone call that my mother was dead. My house
burning down twenty days earlier, the sexual assault I had not told anyone about yet, suddenly was
nothing in comparison. How was I going to survive this heartache? How was I going to make it, now,
without my mother? Our charred belongings and the pieces of my mom's life I had taken from the
mangled car became all I had left of what I knew to be tangible and real in my life. At the age of twelve,
I began a new life's journey with no idea who I was, except for pain; I began journaling and slowly, over
time, discovered myself in this process. The surprise for me was that going back and reading what was
on my mind as an observer allowed my positive inner knowing the space to examine and process my
experiences. The journaling allowed my pain to have a voice, a place to put the angst so that I could go
on living. I had no choice but to express myself because anything short of that would feel like death all
over again. Self-expression became my outlet.

Who Am I? – The Start-Up of Me Self-actualizing and going in-depth into my being? How do I do that?
How do I know what I am looking for currently? Is there more depth to who I am? Who am I? Why am I
in so much emotional pain all the time? How do I find myself when I am struggling to feed my children?
How do I discover the next step of my process when I do not have enough time to take a shower some
days?

How do I when…? As humans, we have evolved and developed over time. Our learning and the way we
perceive things, ideas, behaviors, and people continuously shift, change, and adapt.

We are meaning-making machines. Every experience we have is a learning one, we take in the
information that we can, and it gets processed and thus changes us on some level. To self-actualize is to
be in the ever-changing and transformational arena of what we call living. New information has the
potential to create new thoughts, patterns, and behaviors. However, the people who can adapt to
change have the most substantial possibility of survival. Darwin teaches us that it is not the fittest of the
species that survives; instead, it is those most adaptable to change that thrive. Our world is fraught with
PTSD. Adults worldwide are walking around burdened by their past experiences. Many of them not
even realizing their past is dictating their future.

The question "who am I?" is the foundation of my being; I would not be here writing this without it. At
twelve, my life experiences had already broken me in ways that seem unfathomable. My mom, Fonda
Joy Segal, died in a car accident. The night before she passed, she said, "dream of roses, honey, and I'll
see you in the morning." Those were the last words she said to me. I am so grateful for the love and
inspiration she instilled in my spirit. It continues to be a lifeline, knowing I was deeply and profoundly
loved by my mother - sadly, to say, an experience some children never have. Now I am 52, spiraling
back to the question of "Who am I?" I can honestly say a compassionate transformational being, and
watching my daughter grow and thrive is the greatest gift.

What I did not know at 12 years old was the devastating loss of my life would become my life's purpose
and a funnel of personal power. Ultimately, learning to trans-mutate my pain into a gift for others
became my purpose. In my younger years, the burden of emotional turmoil drove my choices. Once I did
the hard work of personal growth, the bandwidth in my brain widened, and I began to live life at a new
level. I lived in alignment with myself and the gifts I have to offer. I let go of the heavy internal
exhaustion by discovering profound courage, self-compassion, and radical self -acceptance.

Radical self-acceptance is what it took for me to allow the tragedy of my life to become a triumph for
myself and others. Courage is what it took to do the hard labor of diving into the depths of my anguish
and meet my demons where they live, shining light on their pain. Personal development is actualized
when you have compassion for your past choices, are willing to do the work, and learn and grow from
the experiences.

If we are willing, our adversities are the events and experiences that catapult and help us discover who
we are, at levels previously unseen and unknown to ourselves. To grow, we must reach beyond our
comfort zone; adversity forces us there and shapes us at the very core.
https://discoverthegift.com