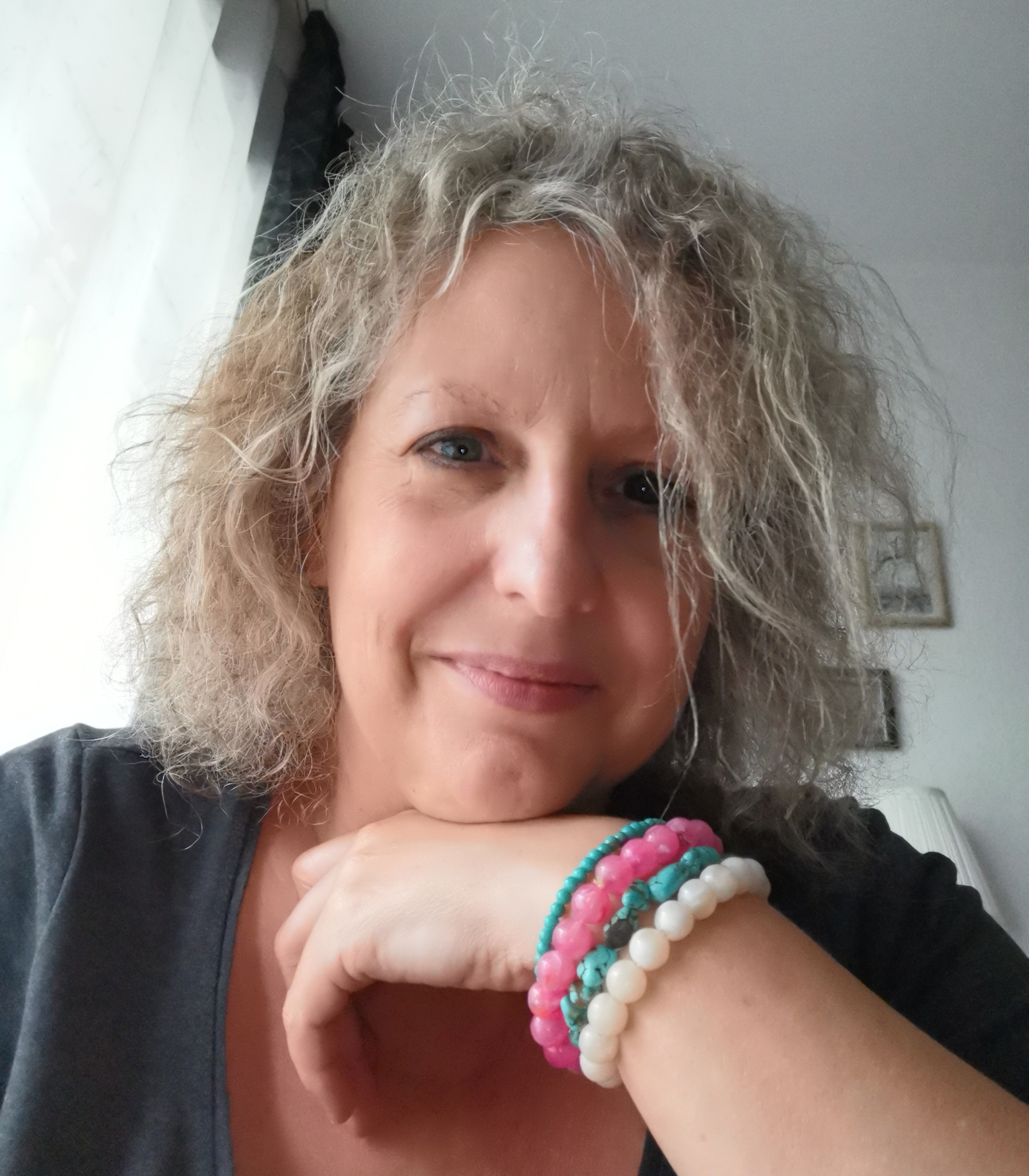 Ellen Hofrath
Seeing with the eyes of an artist. What does that mean? It´s a phrase, and it´s more. Making art taught me, to see beneath the surface, recognize options, and all over to see more.
When I look at something, I don´t only see it as it is. I see options, variations, possibilities.
And that's not only with items, it´s how I percept life.

No matter if I´m out for a walk, shopping, or bringing the garbage out. I´m surrounded by surprising discoveries in all aspects of my life. Making art opened up my perspective, brought me a holistic awareness.

Kitchen tools are no longer "a strain" or "a funnel", they now are items to use for art. Bringing new effects or patterns. An empty coffee-to-go cup turns from trash to a mixing cup for paint. Another day I found an old, ugly necklace from my late grandmother, and didn´t want to throw it away. Now it´s 3 beautiful window decorations

My way to the subway suddenly shows me beautiful splashes of color, interesting photo-motives, the last or first flowers. Photo-motives are everywhere, my cell phone is always in my hands - not for music or chat, but to take pictures.

Before I just walked to the bus station, thinking about what is expecting me today. Now I look up into the sky, watching the clouds. I don´t only look at the ground level of buildings, but raise my head to find beautiful balconies or decorated windows, I didn´t see before. I get caught by the reflections of the spotlights in a puddle or the last stars in the skies (I start to work very early).

When I talk to people, I sometimes see colors, a painting, waiting to be painted. Emotions, songs, or scents transfer in color and paint. I did several paintings about people or situations. No portraits it's how I sense them, how they resonate with me. Or I do a painting with no intention and when it´s done, I recognize a person or a situation.

The paintings and pictures I present to you today are examples. One is about 1.5 years old. I did it after I dreamed about my soul mate. I´m still waiting for him, but I know how he will be.
The other one was made on a really hot day. I came home from my favorite lake and I was very relaxed, wanted to hold this feeling. I made myself some coffee. The water bubbles were like a periscope I had as a child, shimmering, colorful. Those reflections! It´s always been there, I just started seeing, recognizing it.

My life got much more vibrant, surprising, aware. And it has an impact on all aspects of my life. I´m much more curious, excited, and open to situations and people. I expect magic and miracles. I demand them.

I want to invite you, to give it a try. Look through my eyes. Sit down, take a deep breath. Look around, where ever you are. Did you ever really see the beauty of the fragile flower in front of you? Look into your cup, when you stir the milk in it. Watch the flow. Look up into the sky. Even if it´s gray or rainy. See the shades, the clouds. Do you see birds? Falling leaves? The magic is around you, be open for it...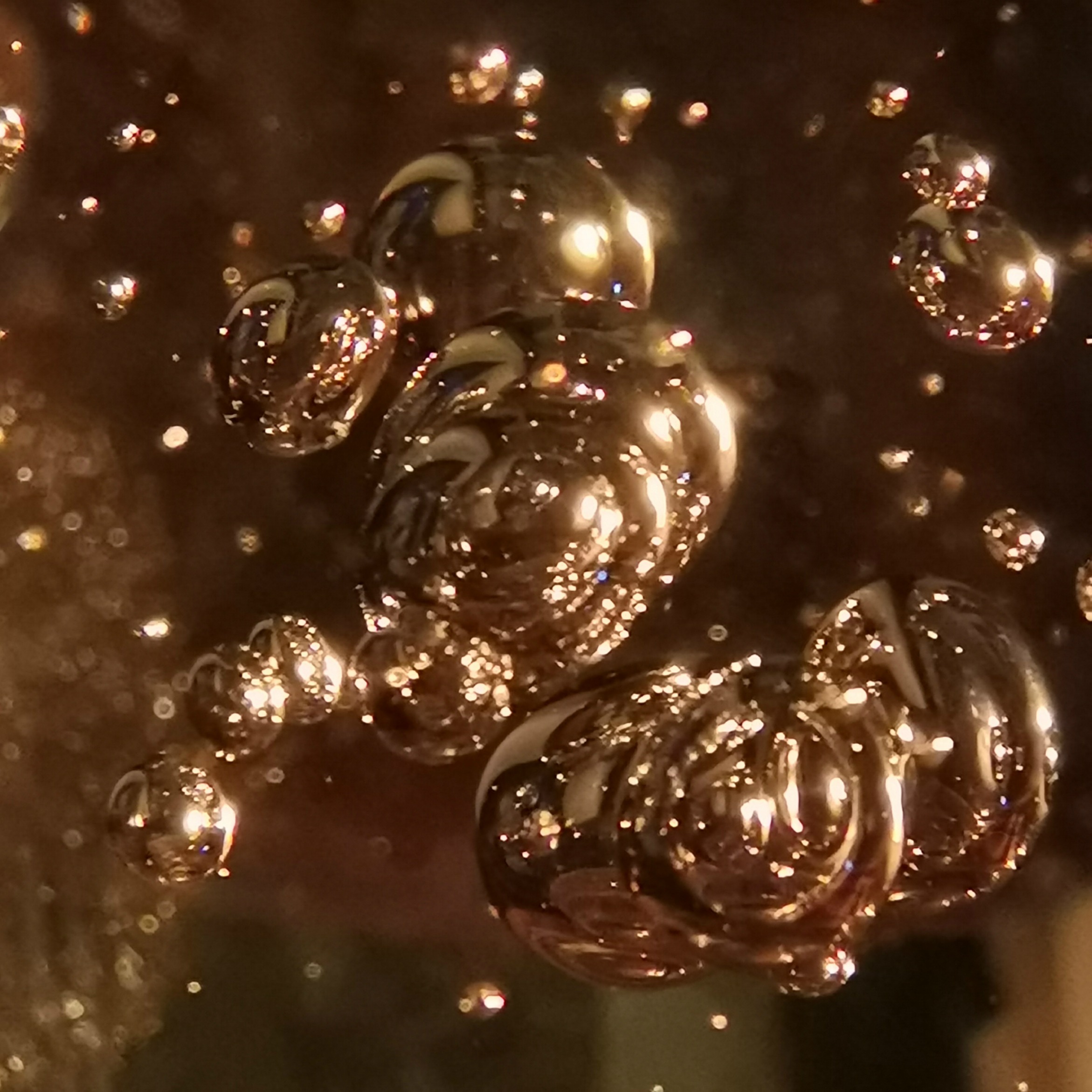 Bubbles
Lake in the woods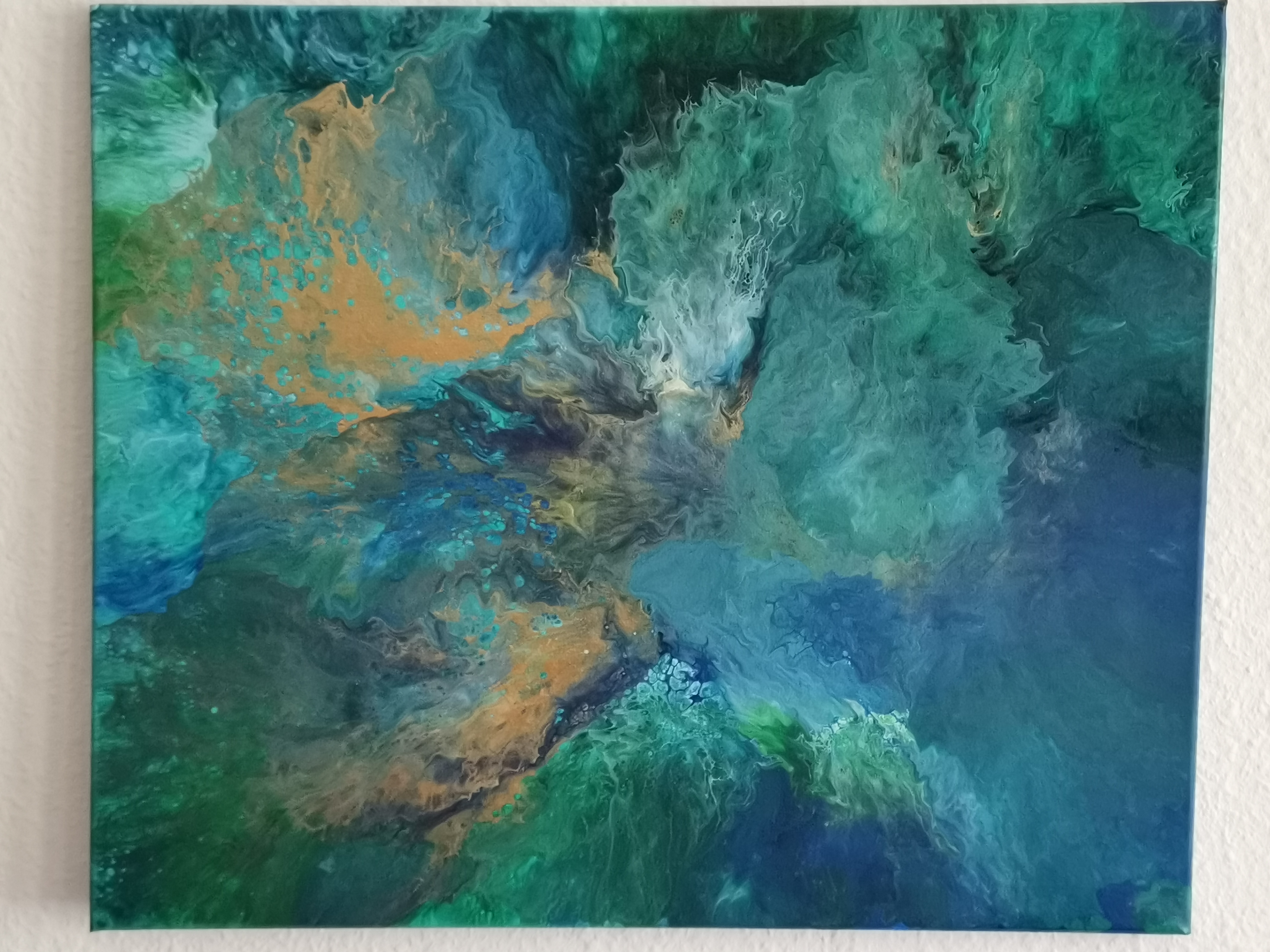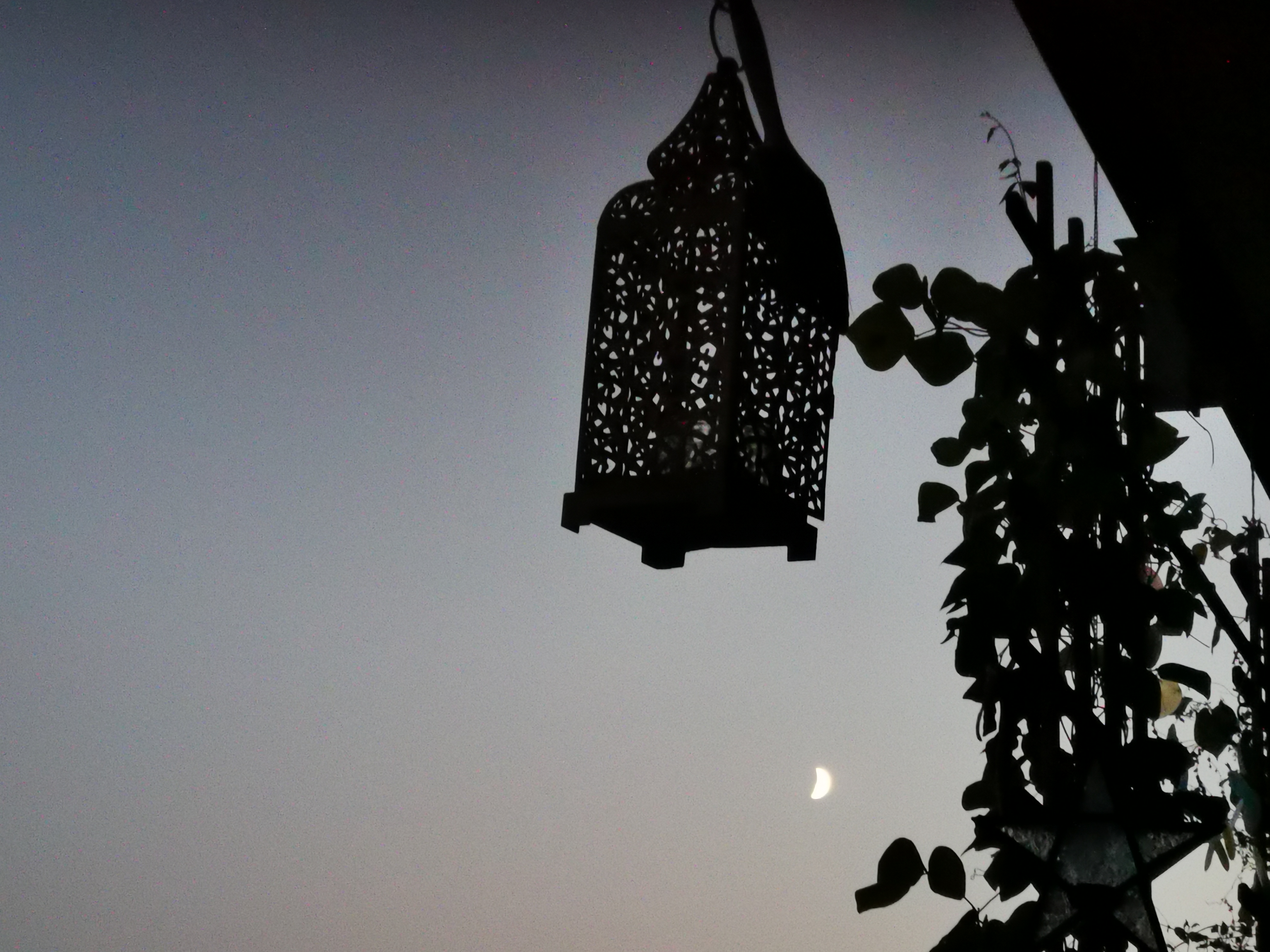 Laterne
Moonlight in Daylight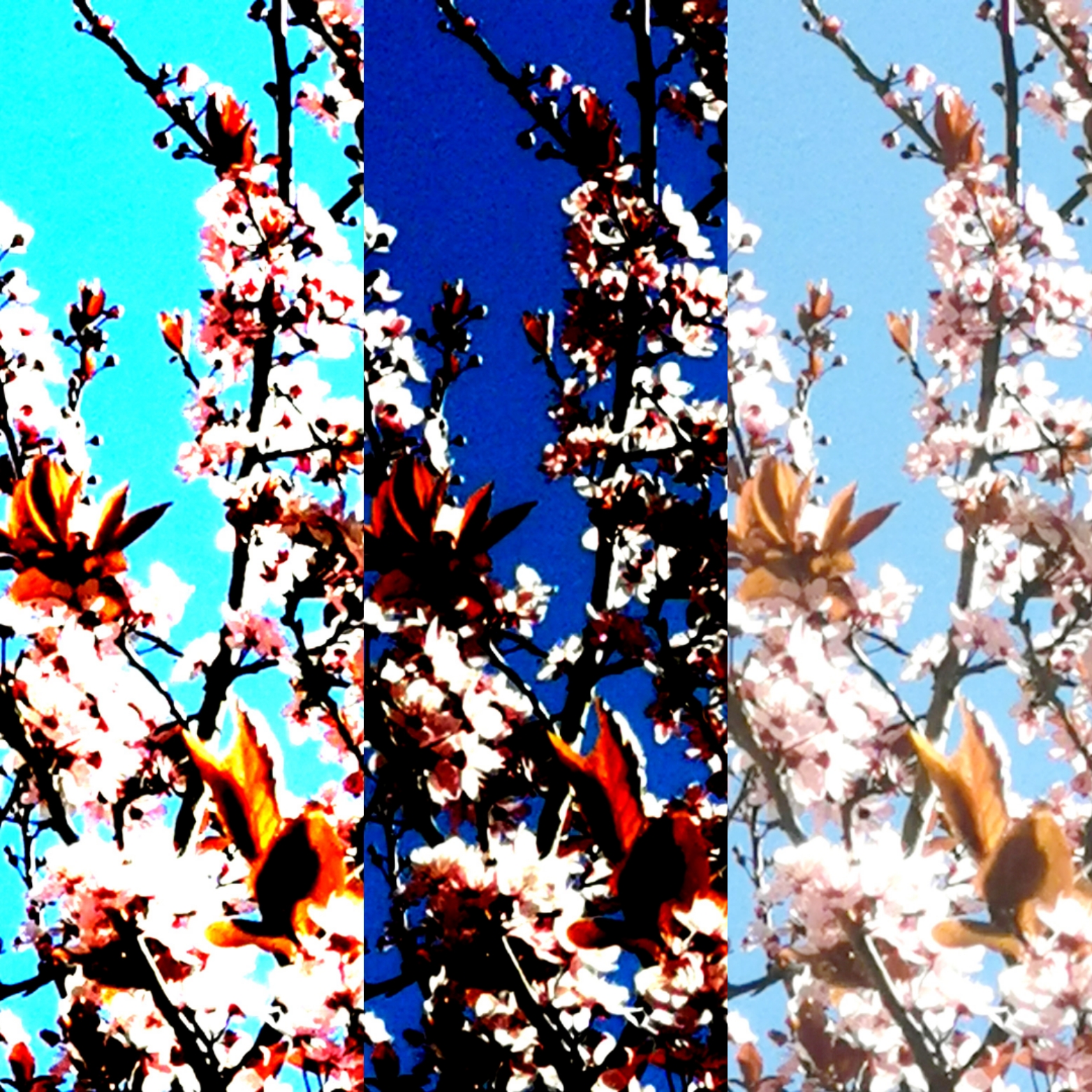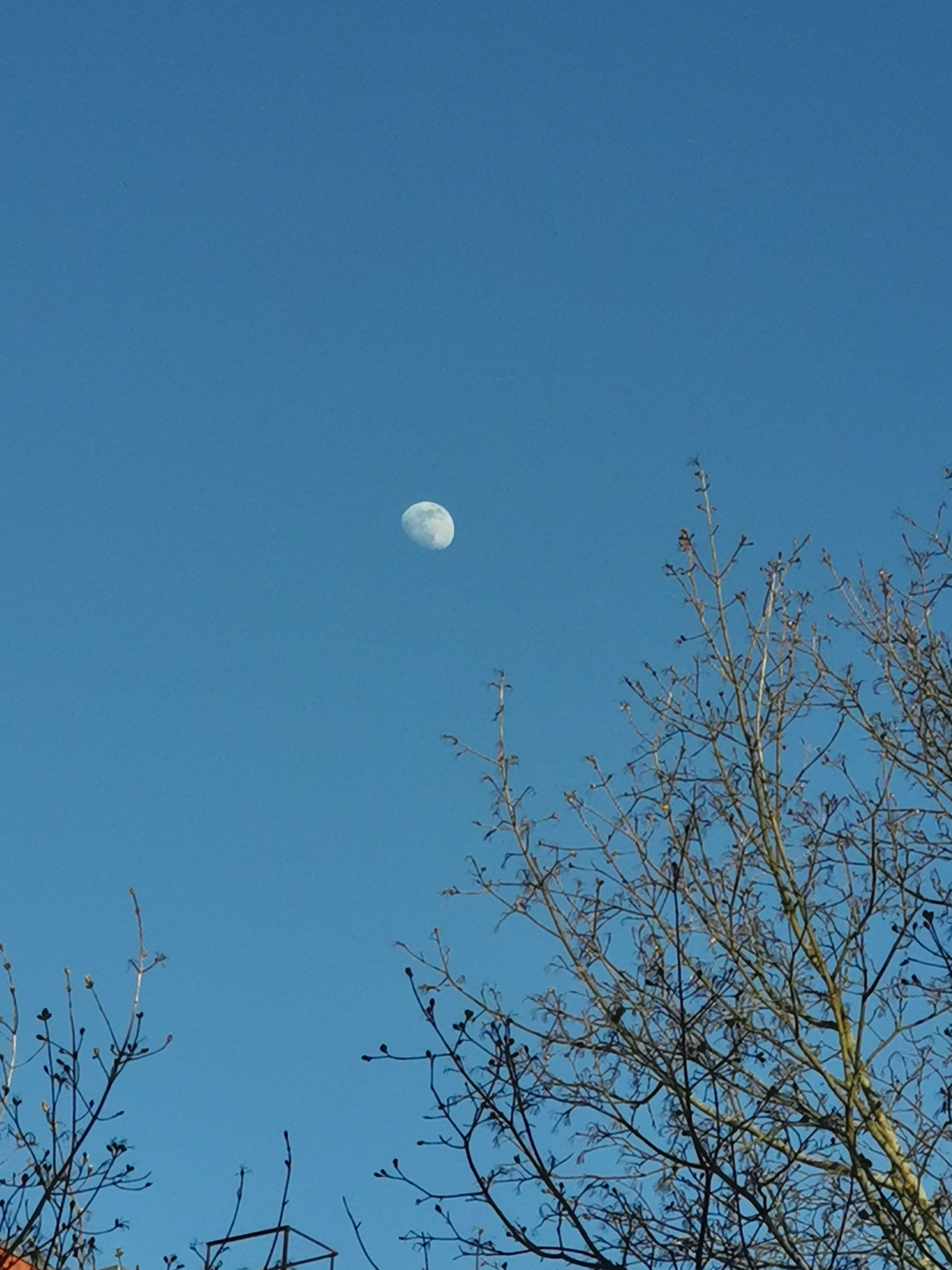 Magnolia
Stirring my paint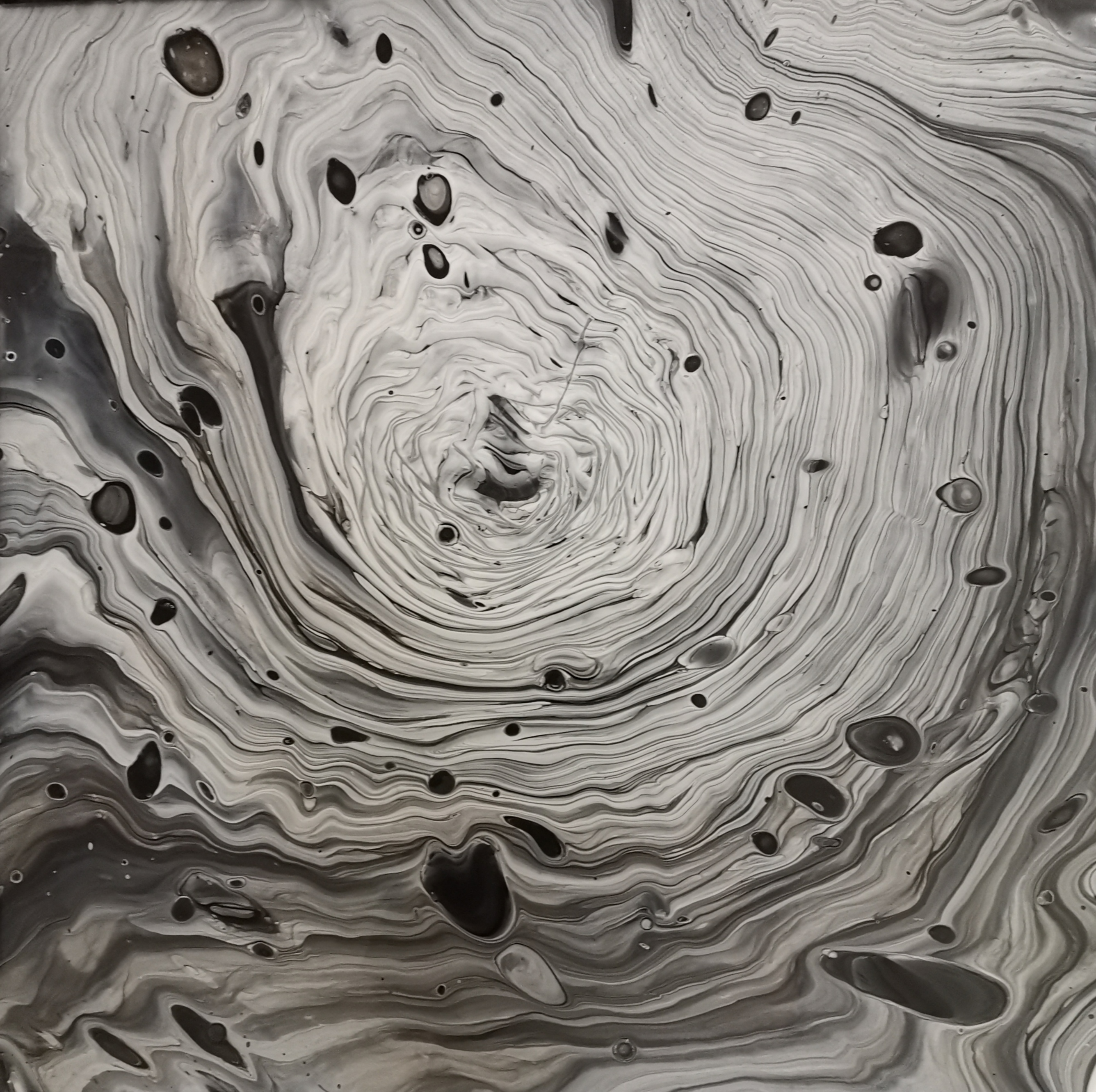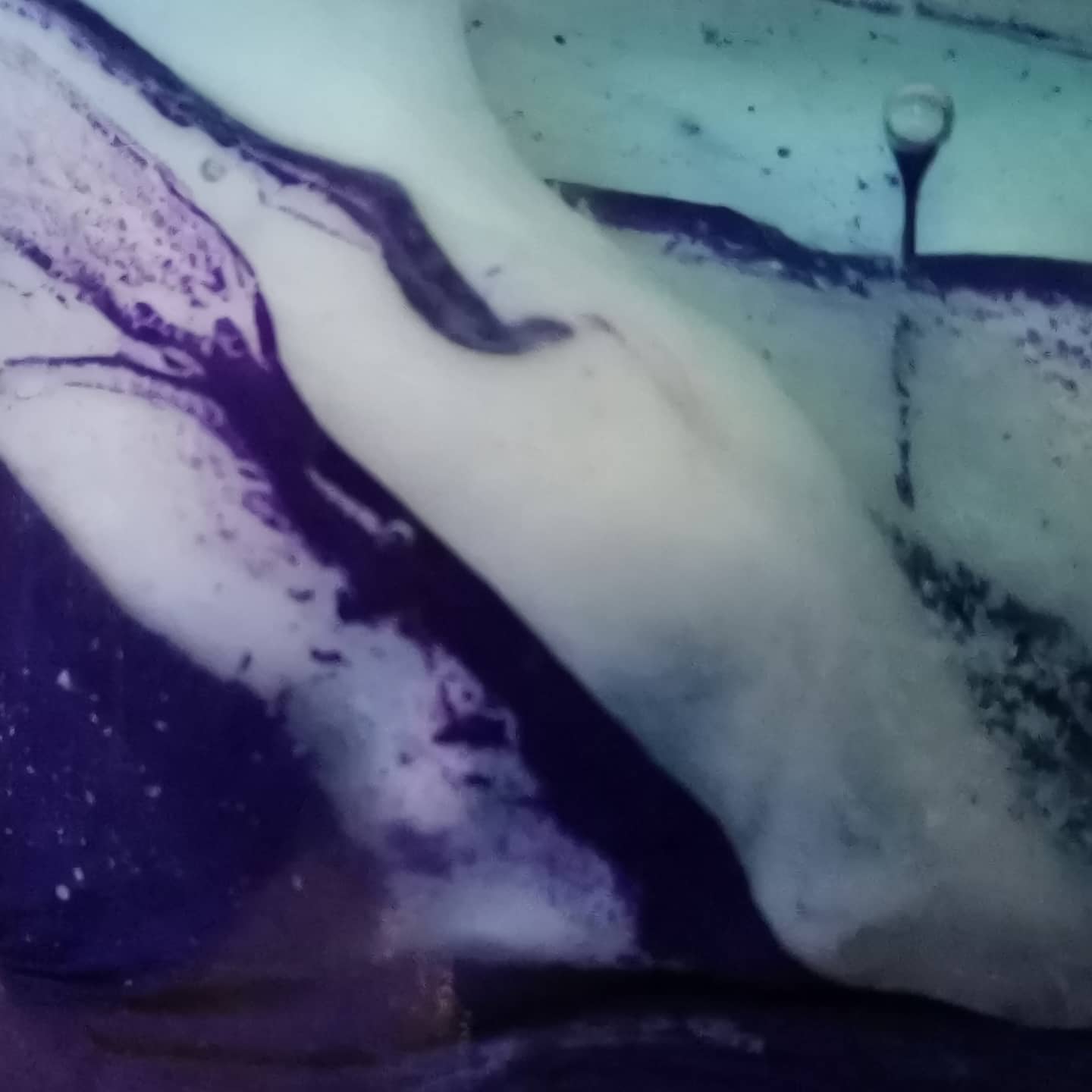 Soulmate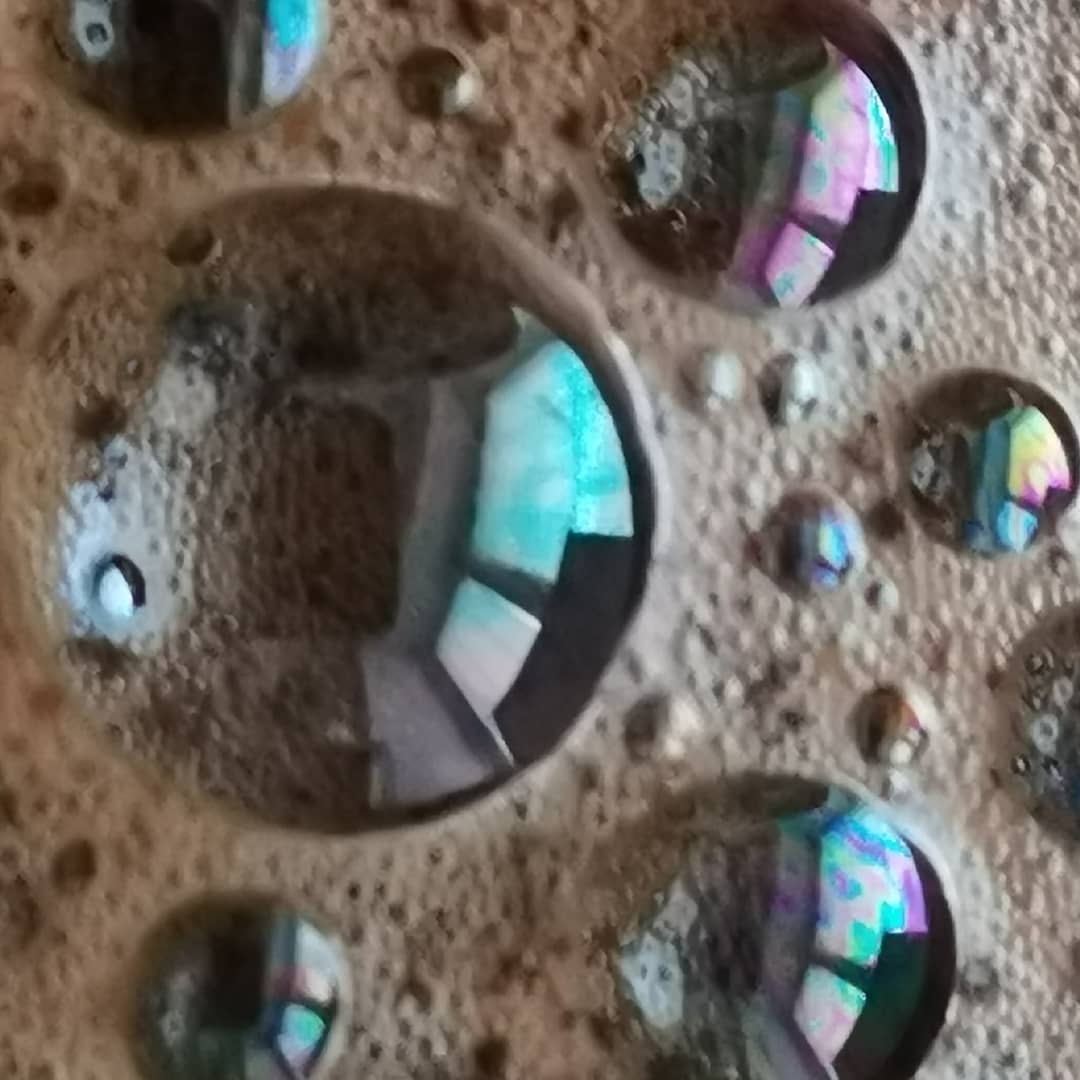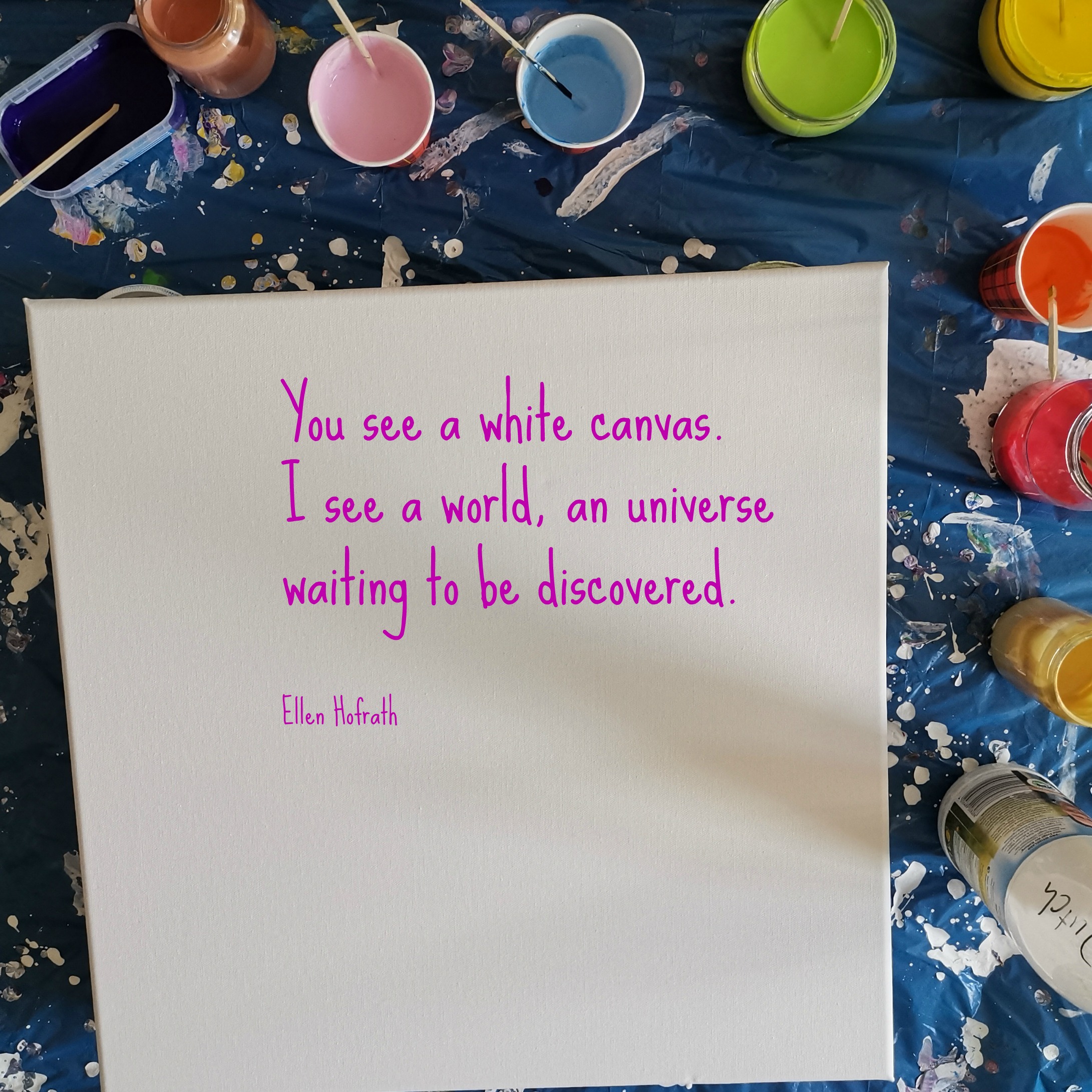 You See
You may reach Ellen at : bunteinspirationen@gmail.com on Instagram: ellenberlin1
Bio: Ellen Hofrath-Stovall was born in 1965
She is living in Berlin/Germany
2 Daughters, 3 grandchildren
single
Painting since 2012, self-educated
several exhibitions in cafes and restaurants


Reproduction of all or any part of material of Ellen Hofrath©, including previous posts, without the express written permission from Planet Starz, Inc. is strictly forbidden.

**Note from Natalie: Ellen is someone I discovered on Instagram and immediately we became friends. I thought what a nice addition to the ezine this would be to have a column for her.
Enjoy her work every month here at Mystic Living Today**