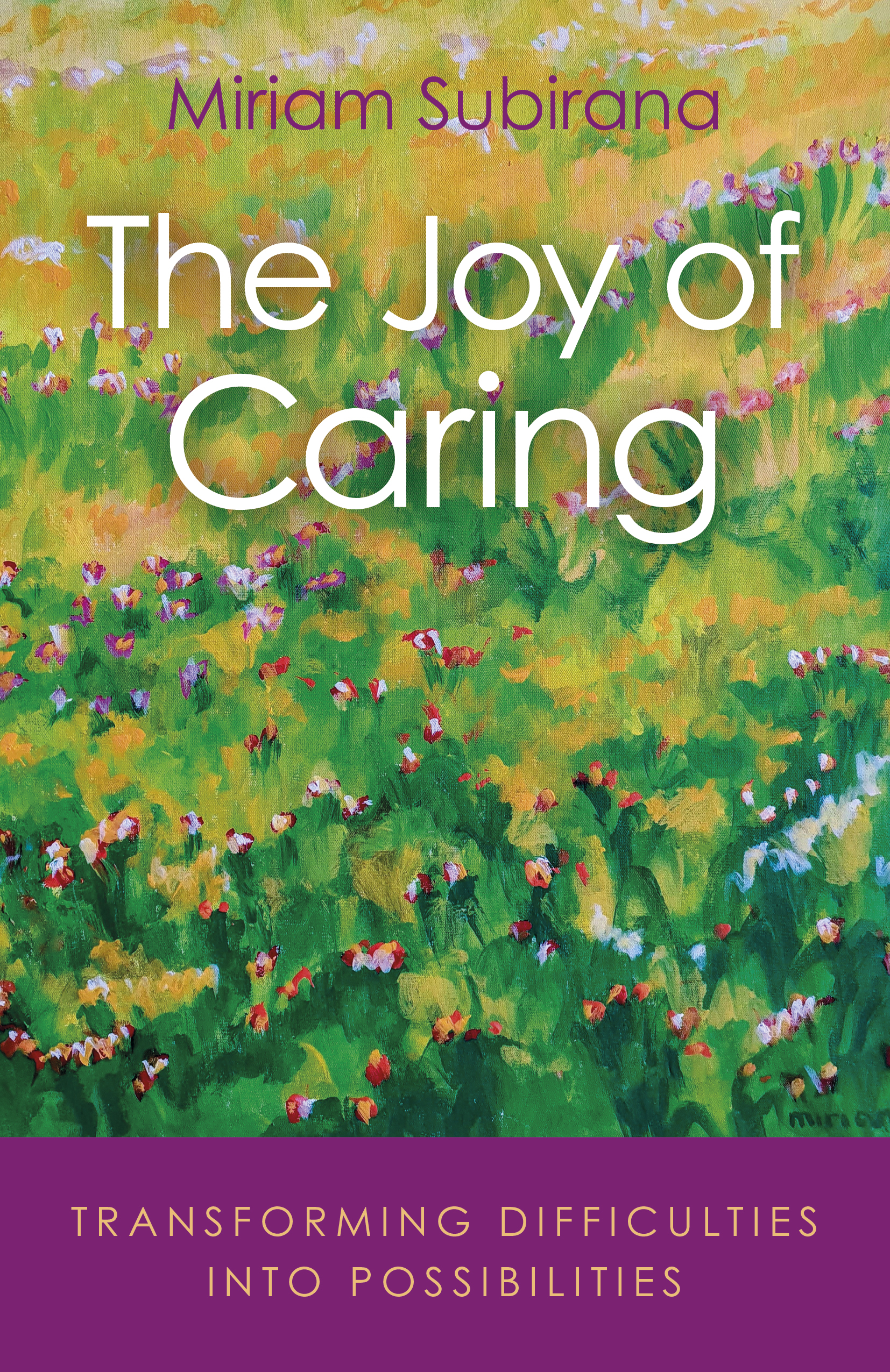 We are living through a period characterised by a surge in individualism, the care of the body and of oneself. It is fashionable to go to the gym and the spa, to have massages and go running. We undertake all kinds of therapies, pay close attention to the food we eat and take vitamin supplements. There are numerous courses on offer to further self-knowledge and self-care. We are immersed in a culture that pushes us to improve ourselves, to cultivate our self-esteem and develop as people.

Of course, it's great that we are taking care of ourselves, and that we do so in the most respectful way, in harmony with the environment. Fantastic – as long as we don't get too self-obsessed and forget to look after our fellow human beings. This can and does happen, given that our culture cultivates the I, the me and mine. We look out too much for ourselves and what we want, which doesn't always coincide with what we need. If we fail to find a balance between self-care and caring for others, selfishness and egocentricity grow. Consumed with satisfying our nonessential desires and needs, we have created worldwide disharmony. Greed is the great enemy of both our own health and that of our planet.

When someone develops a habit of looking after themselves and what they consider to be theirs, they can become blind and deaf to the needs of others. They might even feel that taking care of others is a burden. If they do take on a caring role, it is often out of responsibility or obligation, not the joy of giving to the other and sharing from the self. Relationships turn into an encumbrance to such a degree that in the West many people live alone. How do we stop feeling that caring is nothing more than a duty or a burden?

Caring is so much more than just paying attention when there is sickness and pain. Caring is loving, appreciating, accepting, receiving, embracing, feeling and understanding. It is sharing, accompanying, healing, giving relief, inspiration and encouragement. It is co-creating. To care is to listen, to be present, available, open and attentive. To care is to give oneself out of joy.

Caring for ourselves is essential if we are to live with dignity and reach wholeness, to stop being hard on ourselves and let go of hopeless and useless inner dialogues. We have probably never had so much and yet been so dissatisfied. What kind of society have we built whereby, despite having so much, we continue to be so unsatisfied? Worse, our dissatisfaction appears to have increased. It is a huge question. One key may be in the fact that many people shape their life around what they believe they should be and not who they really are. Often, someone realises that they only exist insofar as they answer to external expectations. They discover that they are trying to think, feel and behave in the way that others believe they should. It is as if we want to be someone that we aren't.

The philosopher Sören Kierkegaard in The Sickness Unto Death. (Princeton, NJ: Princeton University Press, 1941) points out that the most common despair is to be in despair at not choosing, or willing, to be oneself; but that the deepest form of despair is to choose 'to be another than himself'. On the other hand, " to will to be that self which one truly is, is indeed the opposite to despair'; and this choice is the deepest responsibility of man." Affirms Carl R. Rogers. (On Becoming a Person. Boston: Houghton Mifflin Company, 1961).

The best decision one can make is to choose and wish to be what one really is. I experience wholeness in being myself and allowing others to be themselves. It helps me to inquire into the essential questions, the ones that have prevailed since antiquity: Who am I really? How can I get in contact with the real self that lies underneath my superficial behaviour? How can I become myself? Stripping off armour, discovering and realizing ourselves to our full potential makes it easier for us to flourish from our healthy and vital core.

When we become attached to our negative self-image a positive one seems impossible. Seneca advocated a change of perspective and judgment towards the apparently negative, bad or tragic. He advised us to represent future evils in the present, as a praemeditatio malorum (in Latin, the Stoic practice of negative visualisation. That is, of thinking beforehand about what evil the future might bring us) – not to go through the suffering these events will bring us in advance, but rather to convince ourselves that they are not real evils and that only our judgment inclines us to see them as true misfortunes.

Sometimes, it is not that we have a negative perception, but rather that we need to deal with our own confusion, our lack of trust or clarity, to work out how to manage our fear of pain. Finding inner clarity is also a part of taking care of ourselves. Writing, painting, drawing or talking to someone helps you to become clearer. Sometimes we need someone else to help us out of the hole we are in, helping us to be and to flourish. If you need this, don't hesitate to ask for it. Sharing with others is one of the activities that allows you to discover yourself and realise your full potential.

To bring out the desire and drive to fulfil myself, I need to learn to accept myself. My experience shows me that when I accept myself as an imperfect person who does not always act as I would like, I enjoy life better and take better care of myself. I am more able to allow myself to be what I am. When I accept myself as I am, I can modify myself. "… we cannot change, we cannot move away from what we are, until we thoroughly accept what we are." (Carl R. Rogers. On Becoming a Person)
This acceptance allows me to get close to my authentic self. How do I know that I am closer to myself? When I am aligned and present to myself, I flow better, I feel able to change, recognise and accept my feelings and experiences. I am more creative and establish authentic and close relationships. I allow myself to be myself, perceiving and discovering the existing wholeness and harmony in my true feelings and reactions. I do not try to mask my experience or give it a form that distorts its true meaning, trying to pretend that I feel something that I don't feel. I am transparent. I flourish.

When human beings flourish, they express the best of themselves. They are creative, intuitive and generate life.
They
promote innovation and renewal from the centre of their being, connecting to others with joy and positivity. Barbara Fredrickson, proponent of positive psychology, defines flourishing as feeling fully alive, being creative and resilient (capable of overcoming adversity), feeling that we are growing and having a positive impact on our environment. When we live and flourish, we are connected to our vital core, that is, with what gives us life and drives us to grow and fulfil ourselves.

The Joy of Caring is available through
https://www.o-books.com
and from wherever books are sold
You may reach Miriam at:
http://www.miriamsubirana.com/en/who-i-am/professional-biography/