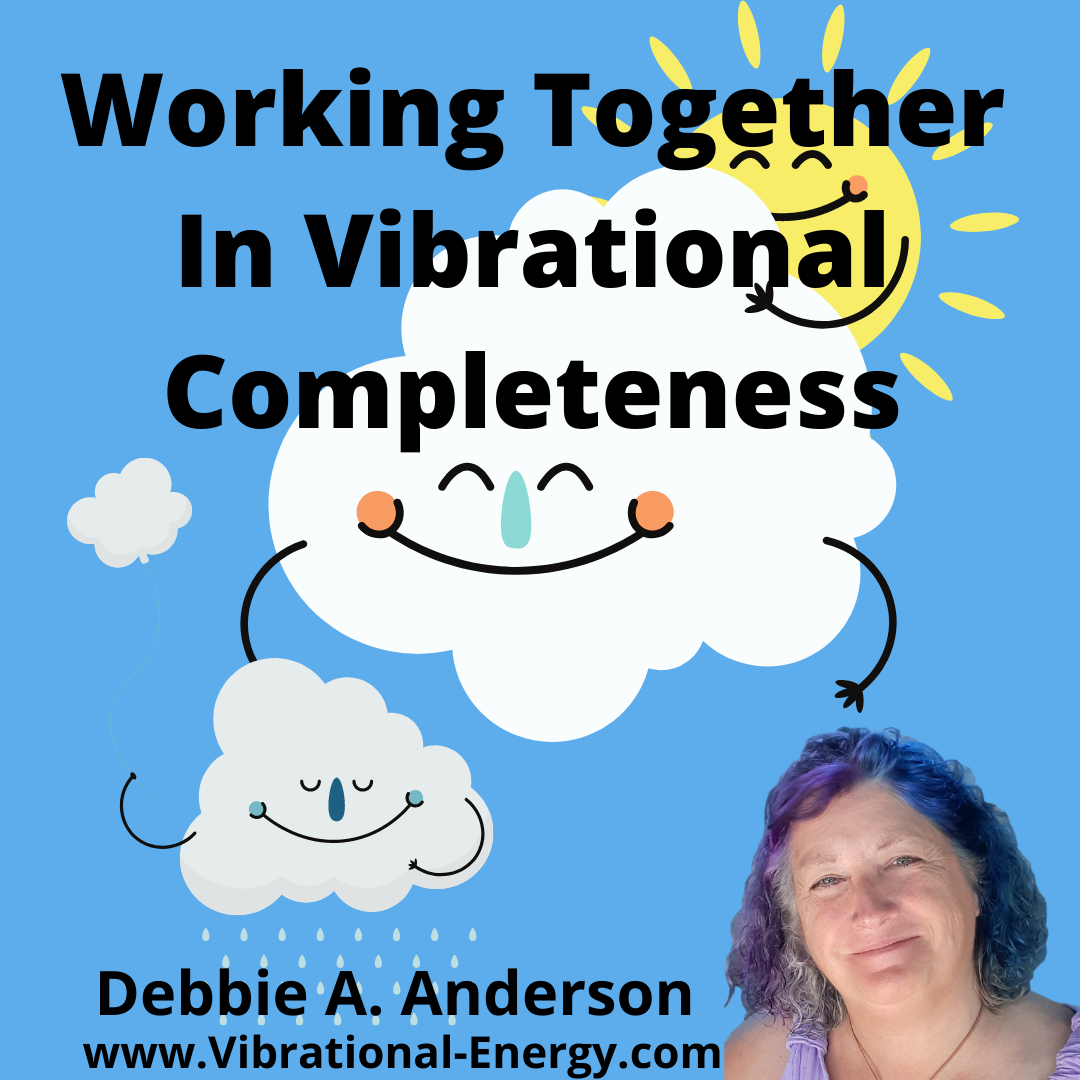 When I was meditating recently, I wondered how, if I were to describe vibrational completeness, where I would begin.

In this vibrational state of connectedness, spirit asked me what I thought being complete meant to me, and in open honesty, I said I didn't really know but sensed it was about balance, being whole.

And in that moment they communicated this story with me.....

The sun and the wind were discussing old times when in the distance they could hear someone crying. As they moved closer they saw the rain with his head in his hands crying.

"What's the matter?" they both asked.

The rain looked up and dried his tears and started to tell them about what was wrong.

"I can't win" he cried, whatever I do it's never right.

The wind and the sun looked at each other confused. "We don't understand."

"You see it's them down there" he pointed downwards to earth "one minute they want me, beg for me, then the next minute they are complaining about me. It makes me feel so sad that I cannot get things right for them."

The sun thought for a moment then said "you're right you know. I suffer with exactly the same problem."

"So do I" howled the wind "So do I!"

They all sat for a while to think, but all the time rain kept on crying.

With a flash the sun stood up. "I've got it, I've got it" he beamed with delight. "We must help each other." He exclaimed.

"Don't be ridiculous. Why should I, the mighty wind, help you two?" boomed the wind.

"Because, although alone we are each an amazing element, a power source in this Universe, if we can work with each other, together the power would be much stronger." The sun radiated confidently, swirling his rays around and around. "You see, when they need you rain, you will go, but when they need me – the sun, you wind will come and blow rain out of the way so that I can do my bit. You see it's just simple!" sun shone with excitement.

The wind and the rain thought for a while and then agreed that the sun's idea was perfect for all of them.

The moral of this tale is that each of us is an individual, a power source, yet together we can be a much stronger vibrational element and resource.

Nothing is EVER lost by being part of the Universal completeness – only gained!!

I opened my eyes and within moments understood what spirit were conveying to me. Our spiritual essence is connected to everything, and everything is connected to us. So whatever I do to assist you helps me grow, gain momentum and vice versa. Once we comprehend this, we understand and accept that we all flourish and prosper because when in that frequency we are in vibrational completeness.


Bio: I SEE DEAD PEOPLE. Yes, that is how Debbie A. Anderson introduces herself. From a young age she had the ability to connect & see spirit. For over 35 years she has united people with loved ones who have crossed over to say "Hi", get closure or maybe find that missing will. She raises the vibration & shares the positive using the oracle & affirmation decks she has published, teaching others how to shift their energy to tap into the "self" in a focused & balanced way. Sign up for her newsletter & receive I AM Mantra meditation FREE.
https://www.Vibrational-Energy.com