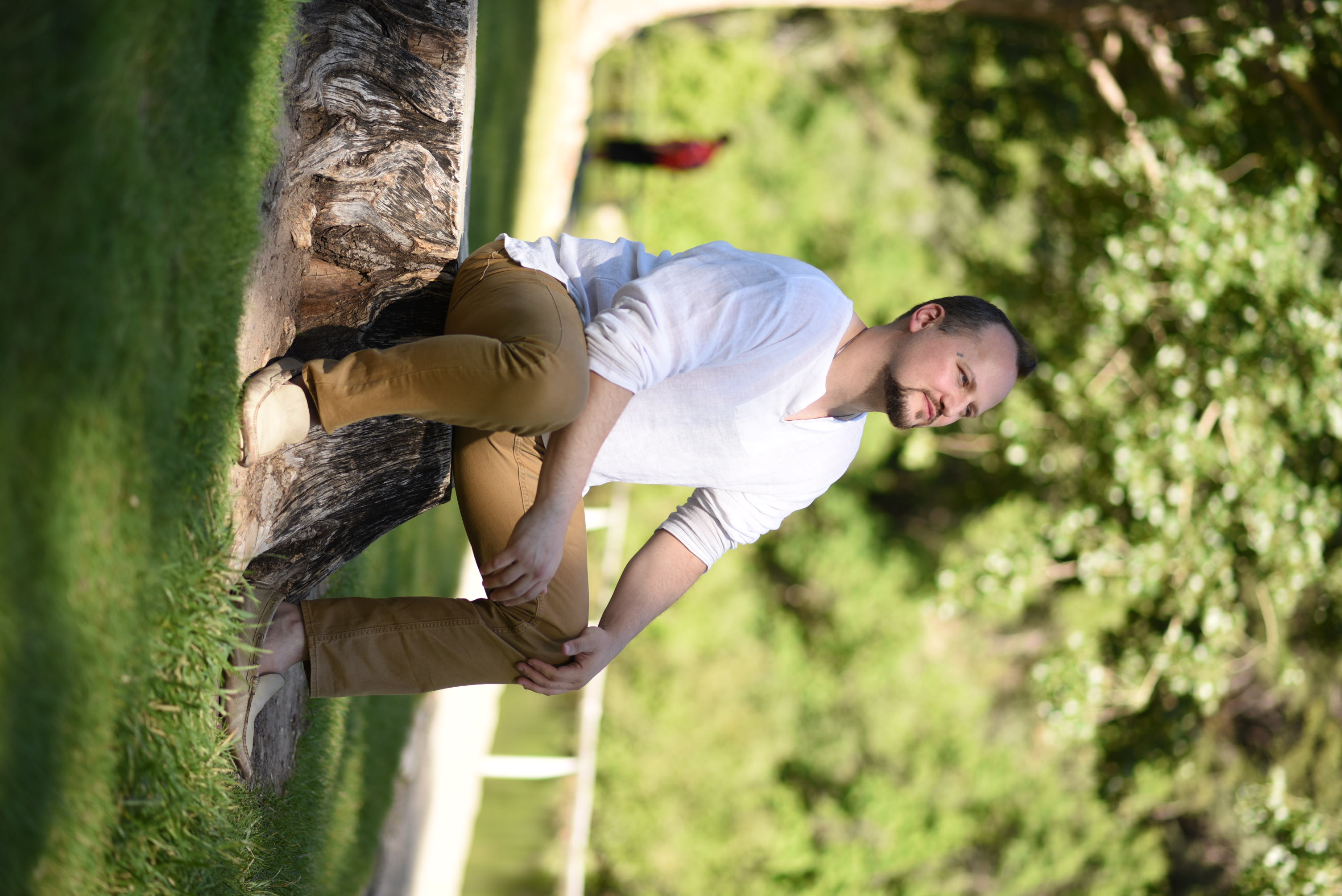 Rev Devan Jesse Byrne
This is a transcription of an unscripted video recording teaching on lesson 13 - "A meaningless world engender's fear". A part of a course that guarantees experience of transcendence and divine realization. Register for this course now, and learn more about it at
http://OpenandClear.com
So, it's pretty intense, there's a lot of stuff that happens in our subconscious minds, and what I would say is almost our super conscious minds. But it's just in deep, there's layers, and layers, and layers, you can't even possibly imagine how many layers, there are within our psyche. Even reaching down to the depth of what we are, a unified essence of all reality. This sneaks in here, this lesson sneaks in a pretty good statement, about a meaningless world engenders fear, because I think I'm in competition with God.

So, there's a couple of different understandings of what this is, and one is quite literal, where we really think we are in competition with God. This is deep down in the subconscious mind, ok. So, the fact that we think we're separate from God, and that we are literally in the development of our own world, our meaningless world. And so, this brings a sense of competition, the fact that I have my world, and it's wrong from what God's world is, and we recognize this down in the layers of our subconscious mind. And we know more than we like to recognize, or understand that we know more, we know more than we like to admit.

And it's rather interesting because how we've developed this world, it also came with the development of this idea that we're referring to as God, like this is all part of the whole concept of the separated world. In fact, God is not definable, it's completely undefinable, and it's so far more expansive than any sort of definition could confine it in. It is not something that is maintainable in any sort of reference at all. So, the fact that you think that you're separate from God, is a huge part that there's in those layers has different definitions, the fact that you think you're separate from the rest of the universe.

It seems factual, right? I'm right here, and nothing's here, and then there's a lot of stuff over here, you're over there, and now we've got separation, right, obviously. And that's the thing, it's like this is so true to you, that you quite literally, as you do know the actual truth of what is going on here. It is very intense to recognize that this is your competition against God. You're ascribing this meaning, and this separation, and this definition, and shapes, and forms of your mind, that literally is looking out at the world, and distorting it and changing it. So now you can't even find God, and yet, you know, through those layers and layers of deep essence of your subconscious that God is there. You know what God actually is, not in the superficial layers, you know probably the first 20 layers or so.

No, you don't know what God is there, you have ideas of God, you have comprehensions of stories of people that discovered God, this God, that. But to actually recognize what God is, is no longer in the sense of perceptual awareness of self on those first 20, maybe the self goes down to 50 layers. **So, you have to go beyond your definition of yourself, so, you can't even be in this world construct alive as a person, and know God at the same time, just because they do literally conflict against each other. One says, I am separate from God, I am apart from God, I don't know really what God is. I can only have faith in something unseen, unknown, right. And the other says, I know God, for I am one with God.**

So, it can be unnerving and nerve wracking, especially when you're new into this stuff. But really, if you look back on history of any stories of people that have been in literally performing miracles, you might reference to some in maybe stories you've heard. They've known themselves beyond the definitions of themselves, united in, say, the recognition, not the definition, but the recognition of what God actually is.

Rev. Devan Jesse Byrne,

Open and Clear Reality
801-228-0344 - OpenandClear@gmail.com
http://www.OpenandClear.com
A Note from the Transcribe:
I do so love God's special calling for me. I find, "A Course in Miracles" has a deep insight and connection to the truth and I am blessed to have a part in bringing this honest and candid interpretation to you. Rev. Devan has an in depth, intimate understanding of ACIM that I have found nowhere else.

This lesson brings up a unique ponder to me, the concern that I have shoved so much stuff over my true connection with God that it has become the proverbial needle in a haystack. The blessed news is if I keep reaching into the haystack I will find it, and there will be no mistaking it when I do.

Love & Light,
Riki Frahmann
http://riki.openandclear.us