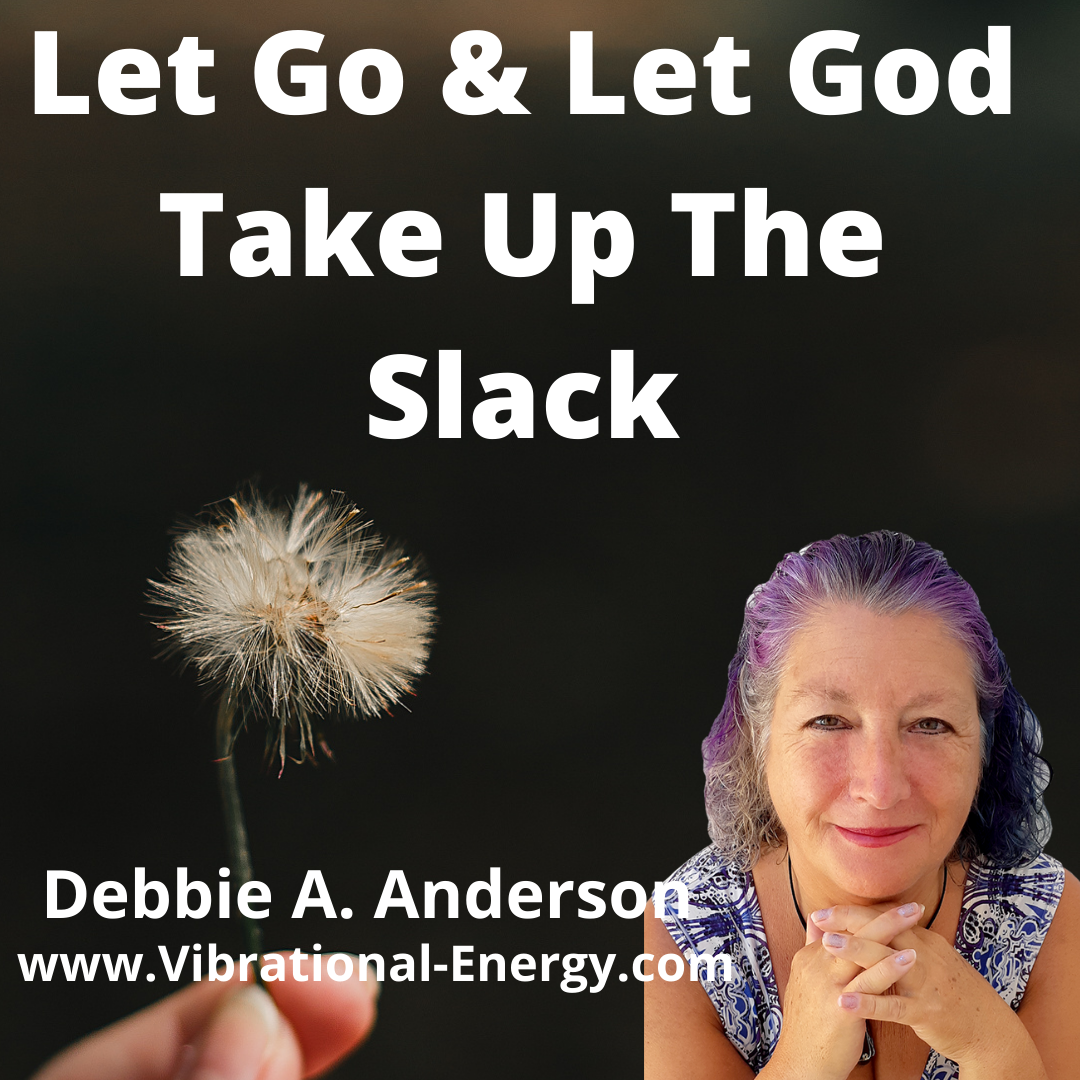 We have all had those times when things don't necessarily go to plan… it's called life!

Even if you place all your faith in God or whomever you believe and rejoice to, there are just those moments when you are tested a tad more than you truly expect or want.

I suppose that is the occasion when the "why" and "how" questions enter into our head, especially when things don't quite go according to plan. The "how" and "why" elements immediately shift us into our ego, our human part of our being, especially when we feel it is something we have or haven't done or is being done to us. It is the immediate mental flagellating or flogging we use to blame ourselves for allowing things to transpire the way they did.

Whereas the letting go element is based on pure faith. Trust you might call it. Trust that sometimes, things happen for a reason. Even if we cannot fully comprehend exactly the mystery or sequence of events around what happened, it is the acceptance and belief that it should have transpired in that way. Faith is that unrequited element that no matter how bad things seem to get, that there is a greater plan that we are not privy to…. Yet.

At the instant we move from head to heart, we are totally centred in our vibrational energy, our core soul cellular part of us. This is the component that sometimes moves us in a slightly different direction in order to create some shift or modification that we wouldn't necessarily invite towards us.

When we start that particular day or period before things start changing and fluctuating, you could say we are at ground zero. It is only when we are flung headlong into the struggles that transpire, that we need to become heart centred, and pull from the spiritual resources within to allow our highest good or God as I call it, to guide and direct us in hope and love.

Our higher self or God element is the part that truly lets go and bonds with the divine vibration so we can be lifted up, removing the fears and doubts that do reside within. It is certainly not relinquishing responsibility, it is the calm that enters inside our energy being in peace and reassurance. Some call it the "ah ha" moment. It is that magical part of us, that sudden realization, that we just feel or sense that everything is going to be okay.

Somehow, our body, mind and soul have reconnected in completeness, so we can become whole again. That uplifting feeling that the burdens and troubles are being handled by "the Source", and it is not for us to sweat about it, but to move forward in acceptance and enchantment.

The incredible part about any journey is the story behind it. For me, writing any article is about the preparation on a particular subject. Sometimes when I struggle with the context or wording and direction I reach up to spirit for guidance. Just so you know, my week, up to this point had been going extremely well, so how could I write about faith and letting go in an empowering way. This is the word of caution I offer to you, be careful what you wish for……

It was within that thought I was unexpectedly cast into such a testing. Nothing truly major, but for me, when it happened, I momentarily stepped into the "how" and "why". Initially, I was caught up in paranoia and why me, why now. More because the type of challenge I was having was tech related... and frankly I am not a tech savvy type of gal, so anything that happens in this genre is always a struggle.

Maybe it was my spirit guides and angels way of giving me the opportunity to experience this so I could fully appreciate how to write this article in a more divinely understanding way.
I truly believe so. And for me, when the testing begins, I have to step out of my ego and into my vibrational heart frequency. Ultimately we are in challenging times, so it is about letting go and letting God take up the slack on our behalf.

Bio: I SEE DEAD PEOPLE. Yes, that is how Debbie A. Anderson introduces herself. From a young age she had the ability to connect & see spirit. For over 35 years she has united people with loved ones who have crossed over to say "Hi", get closure or maybe find that missing will. She raises the vibration & shares the positive using the oracle & affirmation decks she has published, teaching others how to shift their energy to tap into the "self" in a focused & balanced way. Sign up for her newsletter & receive I AM Mantra meditation FREE.
https://www.Vibrational-Energy.com