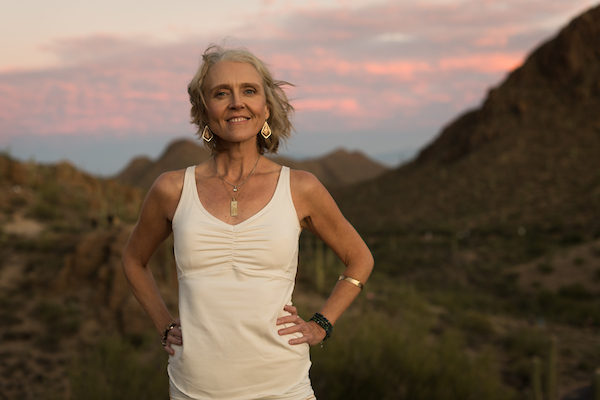 Rebecca Saxon
Having compassion for our own psychology (wounds, false beliefs, structure of our personality) but still living from our higher consciousness, is an important step to Inner Sovereignty.

I know all about what it feels like to get lost in emotions (doubt, insecurity, sadness for no clear reason, feeling stuck, inner pressure, unworthiness) based on false narratives about who we really are.

I have also learned how to heal this split dynamic within us, and realign with our authentic clarity & power.

We have all had traumatic events in our lives, and when we turn within and deal with them, we can then take our life back and step into our highest truth.

In Sovereignty, WE determine our life experience, not our past.

Ironically, we do this through the opposite of what we have been taught. We do this through surrender (not more pushing) through trust (not more control) and through receiving (not more giving).

The first step to Inner Sovereignty is to learn how to be with, love and heal our emotions. The second step is to make our choices from that inner healer.

We are not our personality.

The personality is a part of us that has arisen over time, it was built as a result of repeated environmental exposures -- in our family and all our relationships.

🌹 But what if who you really were was not how it has been reflected back to you since you were born?

🌹 What if it's your opportunity to discover this now?

🌹 What if there are deeply hidden gifts, talents and energies that make up your true self, that you have yet to discover?

I used to think that I was supposed to play small, not know too much, always put others' feelings before my own, and never reveal what I was truly thinking and feeling…

I could put on a good front.

Can you relate?

Many of my clients come to me utterly successful and with all the "goods" yet still searching for an inner sense of happiness and security that seems illusive.

This work toward sovereignty, through the lens of divine feminine energy, is the work of a lifetime. It's results are astonishing -- nothing less than the reclamation of your true self…

Someone whom you have possibly yet to meet.

This inner work literally shows us who we really are, and helps us get in touch with a voice, aspect of ourselves and inspiring feelings we may have never felt in all of our lives.

This kind of freedom does not come from looking outside to find what we need… It is very much an inside job.

This is my passion to share with women all over the world: Coming back to our radiant, joyful, clear power is what I thrive on sharing & what every single woman on this planet deserves.

I would love to hear from you if you feel you are ready to take this inner journey, and we can see if this is the perfect next step for you on your path. ✨


Bio:

Rebecca Saxon is a Feminine Divinity & Sovereignty Coach and founder of Divine Inner Light.

She coaches women to claim their sovereignty through the lens of the Divine Feminine, guiding their inner work so they can discover more about who they really are, and offer their unique gifts to the world from a place of authentic power.

Rebecca has rigorously studied & practiced many spiritual traditions across cultures & time, that includes a rich history serving and leading as a Holistic RN and Transpersonal Psychologist.

She also previously served as the Integrative Wellness Expert at Miraval Resort in Tucson, AZ, where she consulted guests on holistic health, menopause transition and living from a clear mind & heart, as well as teaching classes on epigenetics & brain health from a mind/body/spirit perspective.

While most of her peers were marrying, having children and pursuing careers, Rebecca was seeking the truth relentlessly, in order to relieve her own and other's suffering.

Rebecca is passionate in helping women to awaken to their innate truth so they can uplevel every area of their life to one of joyful ease, clarity and radiant power.
You can read her many inspiring blog posts, learn more about her or her services and contact her through her website:
https://www.rebeccasaxon.com
She can be found on FB: https://www.facebook.com/rebecca.saxon.35
Instagram: @divineinnerlight
**You can also hear Rebecca and her talk with Natalie here:
https://www.blogtalkradio.com/starzcast/2021/05/28/meet-feminine-divinity-sovereignty-coach-rebecca-saxon-and-host-natalie-sist