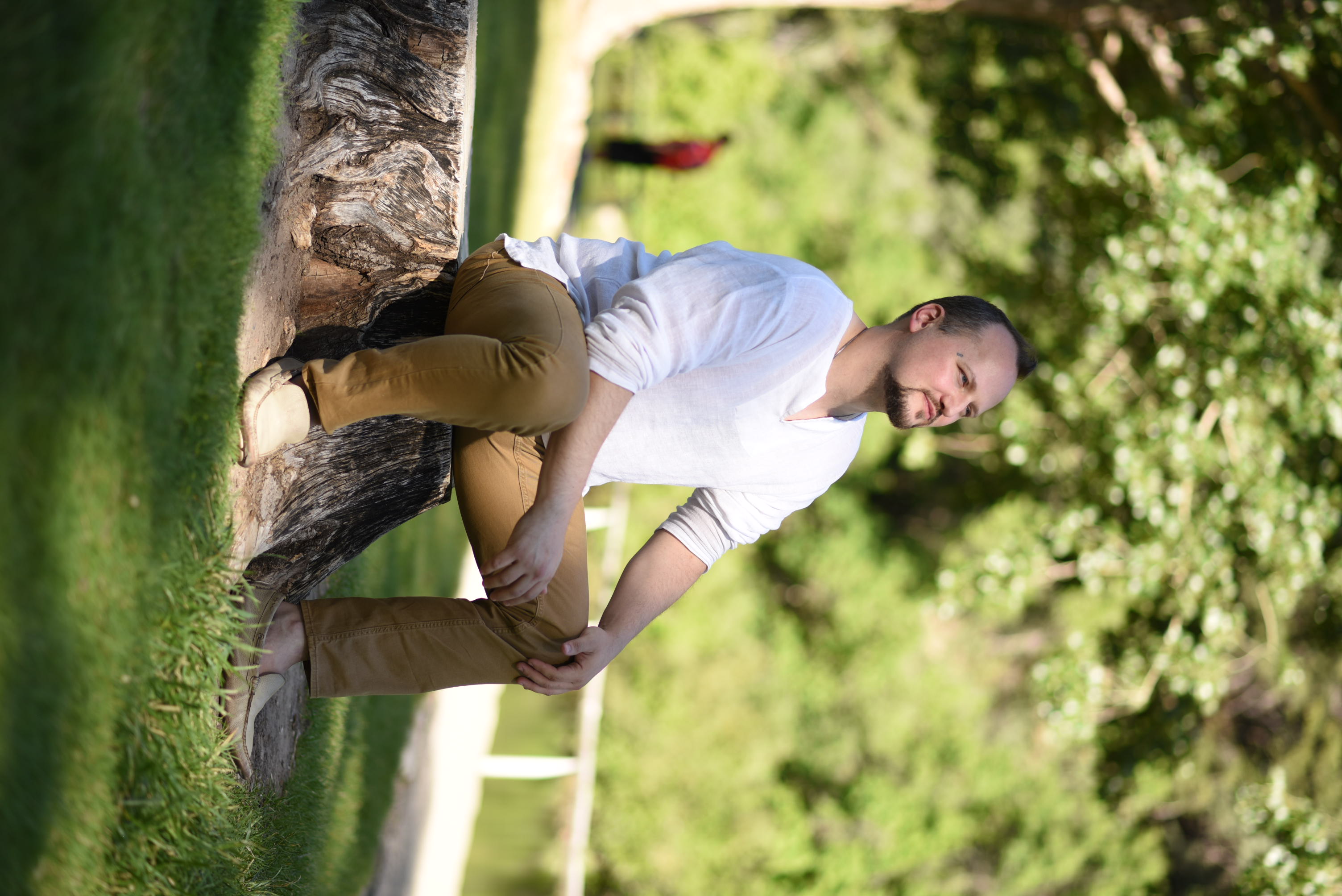 Rev Devan Jesse Byrne
"I do not perceive my own best interest"

This really is one of my favorite lessons that goes through my mind, most of the time, if any lessons at all, I do not perceive my own best interest is very easy to say and very hopeful, if you are open to learning the lessons necessary from the world. And why we are going through this say physical world of the physical school, and whatever it might be in the way you might perceive what the world is, and what the purpose of this is all for. I like to say the world and our lives are a course in miracles and that this is a course in learning how to be miraculous.

The first part of our life, this course, we learned limitations, we learned to get small. We learned that we have limits, we can't go as far as we'd like to think we are. We learned that we can't seem to get our mouths moving. I don't know if you remember like I do of trying to. I was speaking just fine up in here in my mind and it wasn't coming out of my mouth, it wasn't getting out, my body wasn't working and it was a limitation. I had to learn that I can't talk and I can't be doing this, my body has limitations and I had to accept that. And then finally when, you do accept that, you have to learn how to get out of it, and that's something that we as eternal beings are always doing.

That throughout this whole process, you are attempting to get out of this idea of limitation and separation that you believe you are so congealed in. So, to say this and to understand that essentially any time there is a difficulty, anytime there is an upset, you can use this. I do not perceive my own best interests. And as long as you're understanding that, to do so is to open your mind, that that means you surrender the insistence that you know what is right for you. You know what direction you should be turning and what you should be doing in life, and what your goals of this are, and what your goals are that are.

And so, then you can actually get into the position where, you know, I'm just going to go with it. I'm going to learn the lesson here instead, I'm going to take this course in miracles into an honest, wholehearted recognition of my reality. Now it gets into this whole my situation involving blank, I would like to blank that happen, and this blank to happen, and some of that blank up there all these different blanks. But you recognize that when you're actually doing this, you do have a lot of ideas, and that this is considered what I would understand it as mind wandering, that you're not defined, you're not set in your purpose, you're not decided what you want. And this is actually a big thing about the universe and your sense of exploration, is that the universe doesn't know what to give you, because you don't know what you want, and it wants you to be happy.

So, while you're thinking of all these different things to happen, and it might not be conscious like this. You might have this idea that, oh, oh, my brother this, my brother, that, oh, he could be doing that, oh, what if he thought this. And all these different thoughts come in that you play with. Then it goes to conspiracies, goes to betrayal, goes to love, goes to all sorts of different things with every subject. And that means you're not defined; you're not decided on what you want to exist. Likely because you don't understand your relationship with the universe, and what you are meant to do. So, your decision is not any big deal, this isn't huge. But once you do make a decision, the universe literally corresponds to make it happen for you, because it is united with you. It wants you to be happy, and in the same sense, it wants you to fulfill your purpose of exploring all the variations and options of the universe.

So, we got a couple aspects, so if you think you know what your best interests are, then you're not open to different variations, you're not open to different ideas. And when you make a decision for something, like doing this course, if you don't really make the decision, it's going to be lofty, it's going to be confusing. You're going to get distracted easily, you're going to forget, you're not going to want to do it. All these different things come into play, where you're actually don't want to be a miracle worker, and that's a decision that you have yet to make. When you actually make a decision to say do this course you are sticking your guns to it. You're putting everything you have to it, you really want it done. And the universe will correspond with it and with you to show that everything is teaching you this, that all throughout your life, the spirit, God, the relationship that we have here, is all attempting to show you how this lesson is true every single day.

This lesson is true, and it's trying to teach you each of it, all of it. So. once you have it mind, your like, I'm going to learn this lesson today. I'm going to learn that this is my goal, I'm going to learn I do not perceive my own best interest. And it's likely later in the day you're going to have this issue where you gonna be like, no, I know what's best for you. Ohhh, you know, I don't perceive my own best interest. And perceptions a big word in this, because we are just set in our ways, of what we perceive, and essentially, this goes in so many different ways.

It can be as simple as a toddler doesn't understand that the reason for it's getting a spanking for crossing the road, but the adult perceives danger, and is trying to protect the child. And the child's upset because it got a spanking, and it has no idea why. It doesn't perceive its own best interests as the safety here. So that's just as one example, very superficial, easy to see as bodies.

Now this is, that really you do not perceive your own best interest, because you perceive yourself as a body. Therefore, you're wrong already. You're misunderstanding the totality of the universe, you think you're separate from it all. And of course, you can't get it. You got a lot of learning to do if you still think you're a body. So, this is kind of the idea here, And. that leaves you hanging.

Of course, it's OK to be in the place where you perceive yourself as a body. Anybody, it's here? It's so obvious, so easy, right? That's natural. Why not? We want to recognize that there is always a lesson going on here, and so that we have to if we insist that it is about bodies, then we are stuck in this circular pattern of insisting and only learning lessons of bodies. Yes, you can learn bodies of bodies, and how bodies work, and the bodies this, and the bodies that. And you can evolve on your bodies, how your bodies make more money, how your bodies have family, how your bodies this, and how your bodies that.

Or you can take it into the spirit, and the soul, and all the energy work, and now healing, and clairvoyancy, and all this out of body experiences, and that's beautiful. But we want to end all of it, is in the sense of you don't know what you're talking about, to get to the next. You have to be open minded, to get to the next, to be open minded, to get the next. And same thing with the ego, personality body, and getting to this real sentient reality of All That Is. And so, recognizing that you don't understand what it is, is essential, you do not know what it is. So, let go of all throughout this course, and you'll be more susceptible to learning when you do so.
A Note from the Transcribe:
The focus for me lately has been working in Open and Clear Academy,
(
http://academy.openandclear.com
) helping to get the exciting and enlightened courses created by Rev. Devan and other inspired community members, ready to great the world. It is always a pleasure to serve, it brings a beautiful dimension to my life.

I can identify with this lesson, because I think I got it, right up until the time I don't. I usually have a few amends to make after also. Learning to wait and let the universe bring it to me is tough. I have found the more I am clear on dedicating myself to studying the course, the more I find the lessons are tailor made to me.

Love & Light,
Riki Frahmann
http://riki.openandclear.us/